ASICS helped answer the question all runners have - "What shoe should I buy?". The advanced 3D Foot Mapping System analyses your foot using laser and micro cameras. The result is a 3D scan of your foot, which is compared to a database to find the shoes that match your feet best.
I visited the Sportsman's warehouse in Centurion over the weekend where "Who advised you to purchase this running shoe?" – was the popular question of the day.
ASICS had arranged to have their Foot ID Scanner available for runners to have their feet scanned for free. It is quite an amazing little piece of equipment and can open up a world of knowledge about your feet and your running style.
The advanced 3D Foot Mapping System analyses your foot using laser and micro cameras. The result is a 3D scan of your foot, which is compared to a database to find the shoes that match your feet best. Measurements made by the system include foot length, forefoot width, ball girth, arch height and heel tilt
Previously I had done the motion ID test and you can have a look at how that went by clicking here! It was very interesting to do, and it's fun. One wouldn't think to ever do something like this, or if you do, you would expect it to cost money – But ASICS provides these services for free in their selected stores and at events.
I had always thought that my feet would be Neutral and have no over or under pronation tendencies and I've always just winged it when it came to running shoes.

Over the past week ASICS and Sportsman's Warehouse here in South Africa mobilized their Foot ID Scanners for a few days to selected stores. It was lots of fun to see people's reactions. Some came in kida knowing what their results would be and others had no idea. Some were even a little shocked as to the amount of money they had already spent on other Running shoes, that they were advised to buy that was in actual fact completely wrong for their gait.

Having a good Running shoe is important, the shoes you wear in combination to your gait can either cause or prevent injuries. Pronation is part of the natural movement of the human body and refers to the way your foot rolls inward for impact distribution upon landing. Understanding your pronation type can help you find a comfortable running shoe.
The day started with lots of people coming in and intriguingly pretending to look at the shoes on the wall and occasionally peeking over their shoulder to see what we were all up to, fiddling with feet and computer equipment. One by one we helped them all and the two guys from ASICS helped them understand their feet and their running shoes a little better.

The whole process only takes like 20min max and is as follows:

Identification: The ASICS Experts will ask you for all your details. Name, Birthday, height and weight.
Sticker time: Then you will remove your shoes and socks. (Don't worry about your feet and what they look like, we quickly established that these guys have seen so many pairs of feet, they don't care anymore.) The stickers are markers that the scanner picks up to measure and map out your foot.

Scanner time: Now you are asked to step into the scanner. One foot in and the other out, Two rubber sleeves are placed around the lower calf and shin, and then a towel is wrapped around the covered lower leg to help that no light penetrates the box. Both feet will be scanned and on the computer screen the system will indicate the stats from your feet. It is quite amazing what they can see.
Analysis: The ASICS Experts will now show you the results of your feet. They will show you the dimensions, the alignment and the pronation. If anything looks a little out of place they will ask you to do a gait analysis, so that they can have a look at your foot strike.

We had a few ASICS FrontRunners at the store that also popped in. it was very interesting to see who was in the correct shoes and who wasn't.

He has been using the Gel Nimbus 17 for two years and will now be using the Noosa. He was in the Noosa when he came to Sportsman's warehouse to do the foot ID. His scan Revealed that he is a neutral runner and that luckily he is wearing the correct shoes.

Wandisile was wearing the incorrect running shoe and his scan revealed that he should be wearing a neutral running shoe going forward. He should look at getting DynaFlyte or Numbus going forward.

I of coarse was in a wrong shoe – But this I know after my Motion ID (I'll have to save up for a new pair.) But it was still ingesting to see that my left foot is longer and wider that my right. And that my feet are smaller than normal – and here I thought I had perfect flippers for swimming

Carly joined us after her last long run before comrades – she had done 60 km before joining us for the scan. Her scan actually revealed some interesting and important stats. As she is training for the comrades she was running in the Dyna flyte ASICS Running shoe which is a neutral running shoe, as it is very light. Turned out her feet are looking for a little bit more stability. With just 5 weeks left before the big event she has discovered this just in time to run in a new pair of shoes if she chooses to do so.

All Front Runners around South-Africa popped in and was part of the excitement, the foot ID scanner will be available at the Comrades Marathon.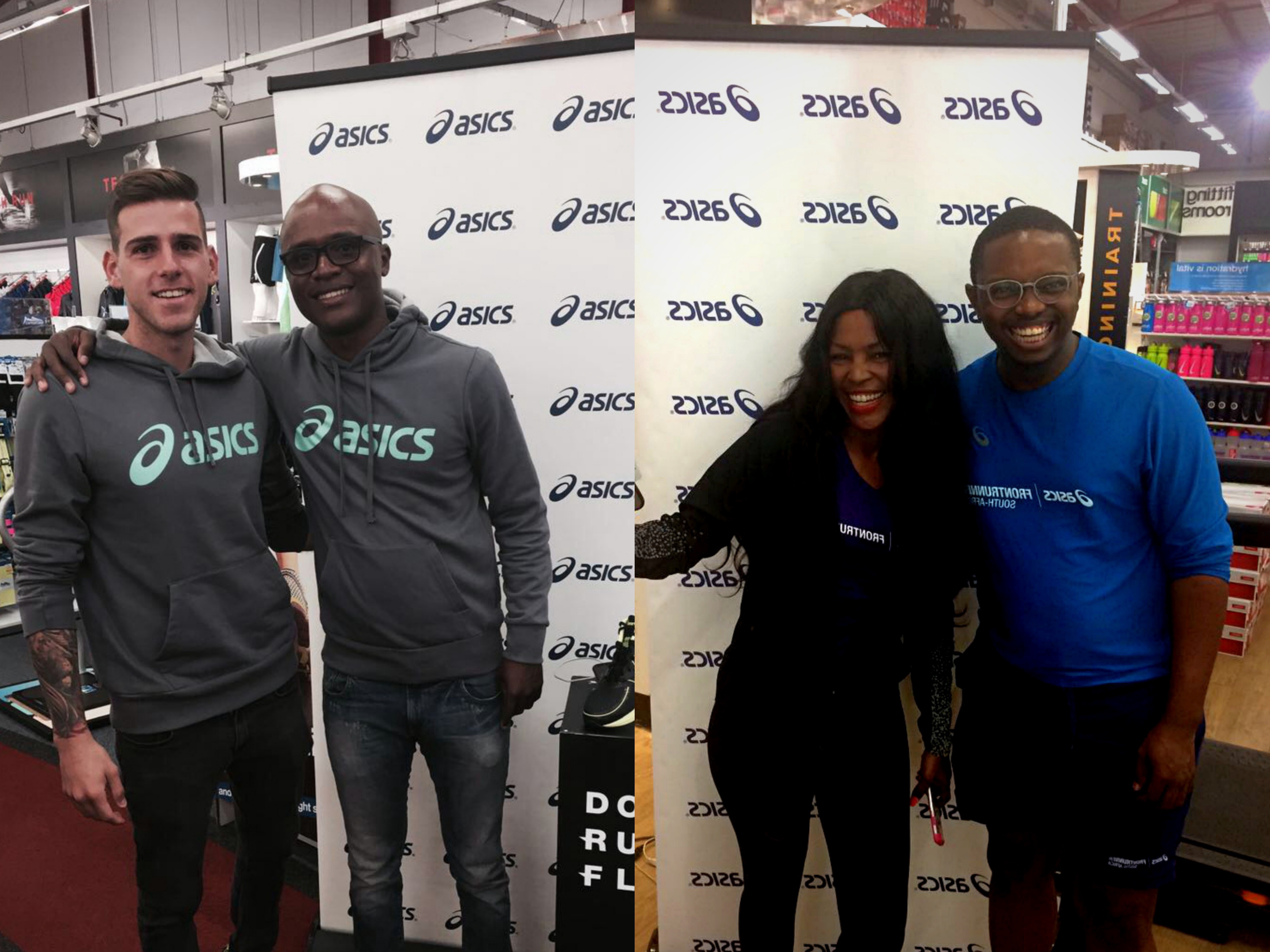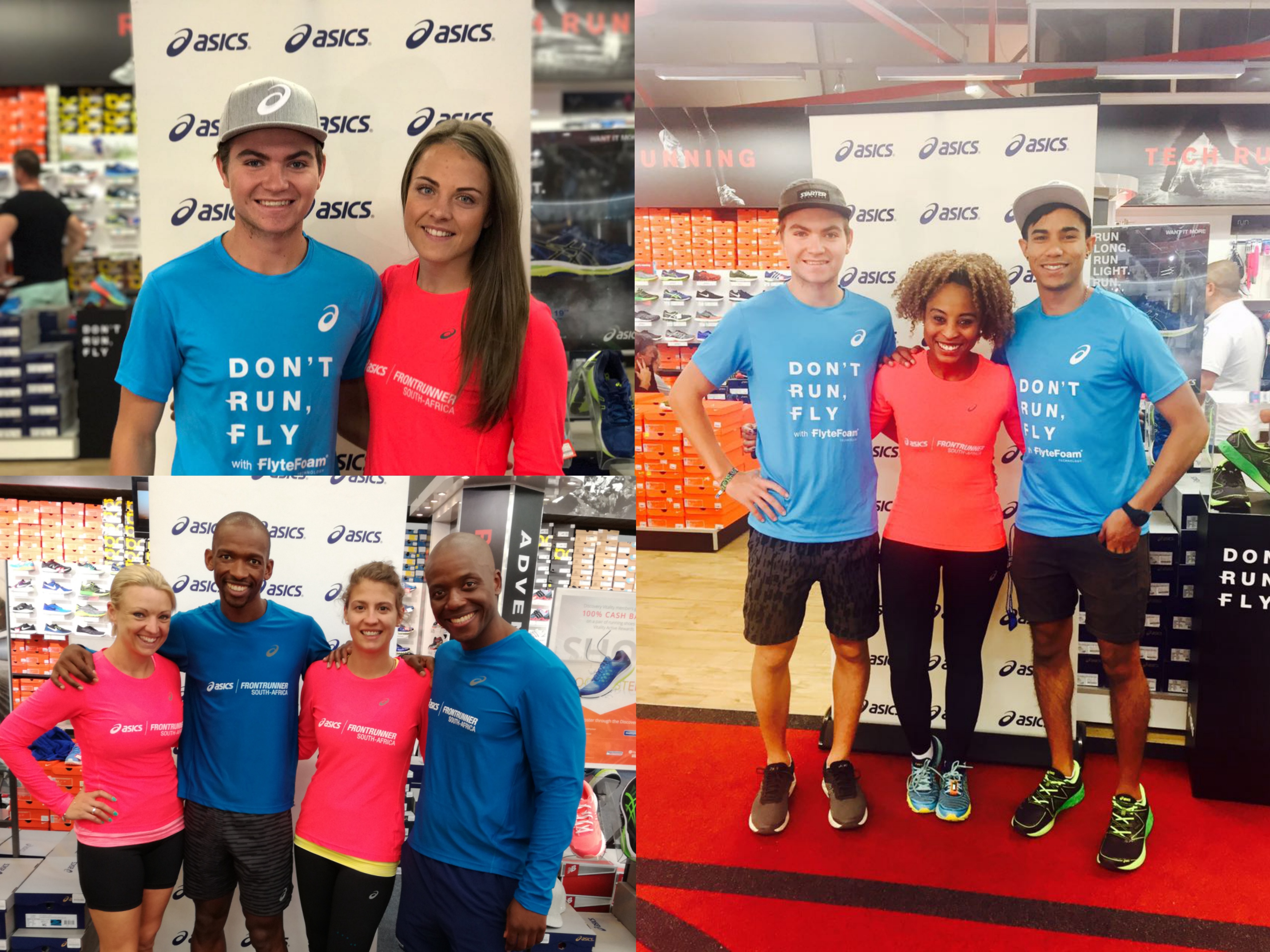 You can also for the Motion ID the is available at the ASICS Mall of Africa store in JHB.
Follow me on JBRobinblog.com for more interesting Running Articles
Happy Running!
Jani xx
written by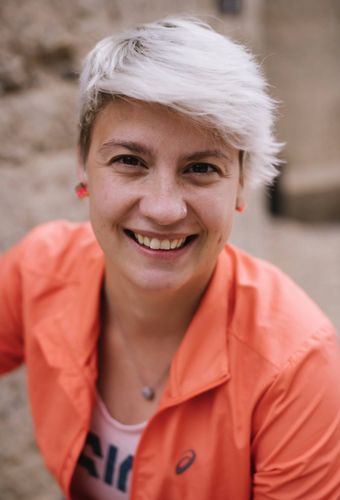 Jani du Toit
Mother, Blogger and Pattern maker from Pretoria

Age group: 30
Club: ASICS FrontRunner

My Disciplines