How you react and redirect your life from a situation says a lot about your character.
We all want the best outcome, top results and the greatest opportunities to come our way. We don't work hard on projects, goals or relationships to see them fall short. Otherwise, we wouldn't have committed, right?... Well I don't see it like that. 

As life goes, we are all told the famous words of "everything happens for a reason" and "everything will be OK in the end"
which is true, depending on ones attitude, beliefs, self awareness, commitment and perseverance.

 THE CHOICE IS OURS:
If we choose to become bitter, our life will end up in a downward spiral, with very unappealing results. The choice is not fate, but instead it is a controllable decision you make.

Happiness or sadness.           
Opportunity or problem.
Truth or lies.
Optimism or pessimism.
Faithful or unfaithful.
Open-minded or close-minded.
Victory or defeat.
Many situations are beyond our control, but our response or reactions to them aren't. This is when we need to think twice before we react, our actions do in fact speak louder than our words, these words can be extremely harmful at times.

One thing sport has taught me, and not the easy way, is knowing how to celebrate other people while it's their turn to 'shine'. To celebrate and rejoice with an honest heart and a clear, open mind makes you a better person. Its not an easy task to do, but there is enough success to be earned by everyone. One thing is for sure, it will never dampen your own success by supporting another persons achievements.
Self-Acceptance is an important topic in this Post. When one learns how to embrace themselves, you start to see change within your own life.

THE MORE YOU ACCEPT YOURSELF, THE MORE YOU ARE WILLING TO ACCEPT OTHERS AND CELEBRATE THEIR ACHIEVEMENTS.

Celebrating other peoples success is a fantastic place to start, yet so many struggle to do so. It is however, a 'loop' effect, that creates communication and positive feedback. Keeping your jealousy in check is a must, chances are that its impact is only going to be negative.

It's true what they say...You reap what you sow. 
The question for you to answer now is, what have you been sowing?

Yours in running,
LaurenTina
written by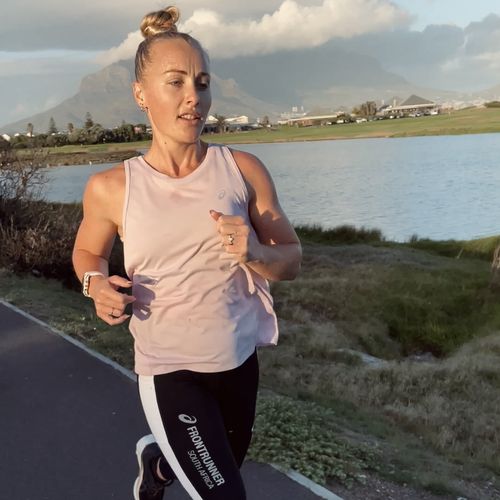 My Disciplines