ASICS FrontRunner Jani du Toit is running her way through her second pregnancy. Here she lists a few alternative (and healthy) ways she's found to stay hydrated: "Staying Hydrated is very important and sometimes also tricky," Jani says. "Water can be boring and most of the time we find ourselves so busy that we completely forget to drink anyway." These are the alternatives she's sourced through research:
MOTHER NATURE:
Take advantage of mother nature and get your hands on some hydrating fruits and veg.
Cucumber: Cucumber has one of the highest contents of water in vegetables and consists of approx. 96% water. A study done in 2009 by the University of Aberdeen Medical School found that after finishing an intense workout cucumber may hydrate your body twice as effectively as a glass of water.
Lettuce: Lettuce also has one of the highest contents of water in vegetables and consists of approx. 96% water. Lettuce is an easily indigestible veggie - simply add it with other salad items or onto a sandwich and take advantage of its hydrating benefits.
Watermelon: Watermelon is a very popular summer fruit here in South Africa and is perfect for summer days by the pool. It is a healthy snack alternative to sweets and sweets drinks. Watermelon contains about 92% water.
Strawberries: Strawberries also contain about 92% water. It also makes a perfect summer time snack and can be easily eaten at home, the office or anywhere on the go. Chop up a few of these and have them ready in a Tupperware to grab and go out the fridge. This will also make a nice alternative snack to eat when cravings hit. Because you prepped them beforehand it will be easier to grab them that to open up a bag of chips instead.
HYDRATING MEALS:
Without even noticing you can easily help hydrate yourself with smart lunch and dinner-time combinations.
Smoothies & meal replacement shakes: Smoothies can easily be a hydrating snack/meal replacement on hot summer days. Smoothies with high frozen fruit content can be very beneficial and if you add milk, coconut water, or yogurts to your smoothies it can help push up the water content. You can also add celery, strawberries and cucumbers into your smoothies for extra hydration.
Soups and broths: You can prep yourself some delicious soups and broth based meals that will also have high water content. Look up some nice recipe for some chicken noodle soup and other variations.
Lettuce-based salads: Perfect for hot summer evenings, tone down you dinners to some hearty salads with lots of lettuce and leafy greens in. Alternatively always have a nice side salad available for the family to dish up with dinner as a hydrating accompaniment.
DRINKS:
Now we all know water is the best way to get hydrated when taking in large amounts of fluids. It has the least sugar and is the most natural and healthy option out there. But it can unfortunately also get a little boring.
Coconut water: Coconut water is 95% water and 4% carbohydrates, with protein and total fat content under 1% each. Coconut water contains small amounts of vitamins and dietary minerals. It also has a bit of a more exciting taste to it than water and makes a great alternative to sports drinks that are high in sugar.
Tea: Try Herbal teas that are caffeine free for an additional hydrating drink. You can make the tea and cool it down to create good homemade Ice tea options. Be sure not to add to much sugar to you Ice tea and this can defeat the purpose of having a health option at home.
Homemade popsicle: have some fun and make some homemade Popsicles for hot summer days. I remember my Grandmother making these with just whatever juices we had in the house. You can actually use you smoothies and freeze them into Popsicle's for a great and healthy post workout snack! Add Greek yogurt and some small cut pieces of fruit for a delicious twist.
written by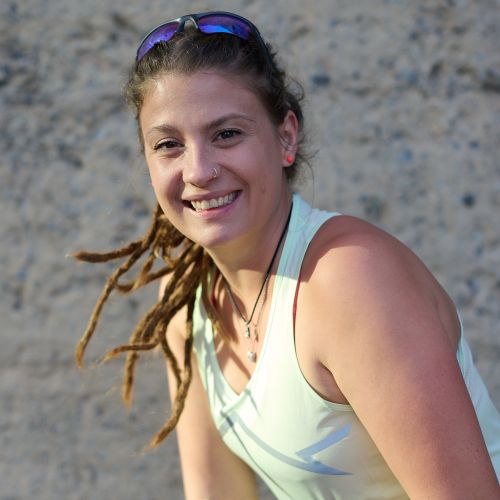 Jani du Toit
Mother, Blogger and Pattern maker from Pretoria

Age group: 30
Club: ASICS FrontRunner

My Disciplines