Trail running is contagious, transforming and uplifting; when you get used to it, it becomes part of you and time pass you by while in the mountains. – Dr Caroline Pule, Passionate Runner
BEING LOST IN THE WILD, FRANSCHHOEK AND JONKERSHOEK MOUNTAINS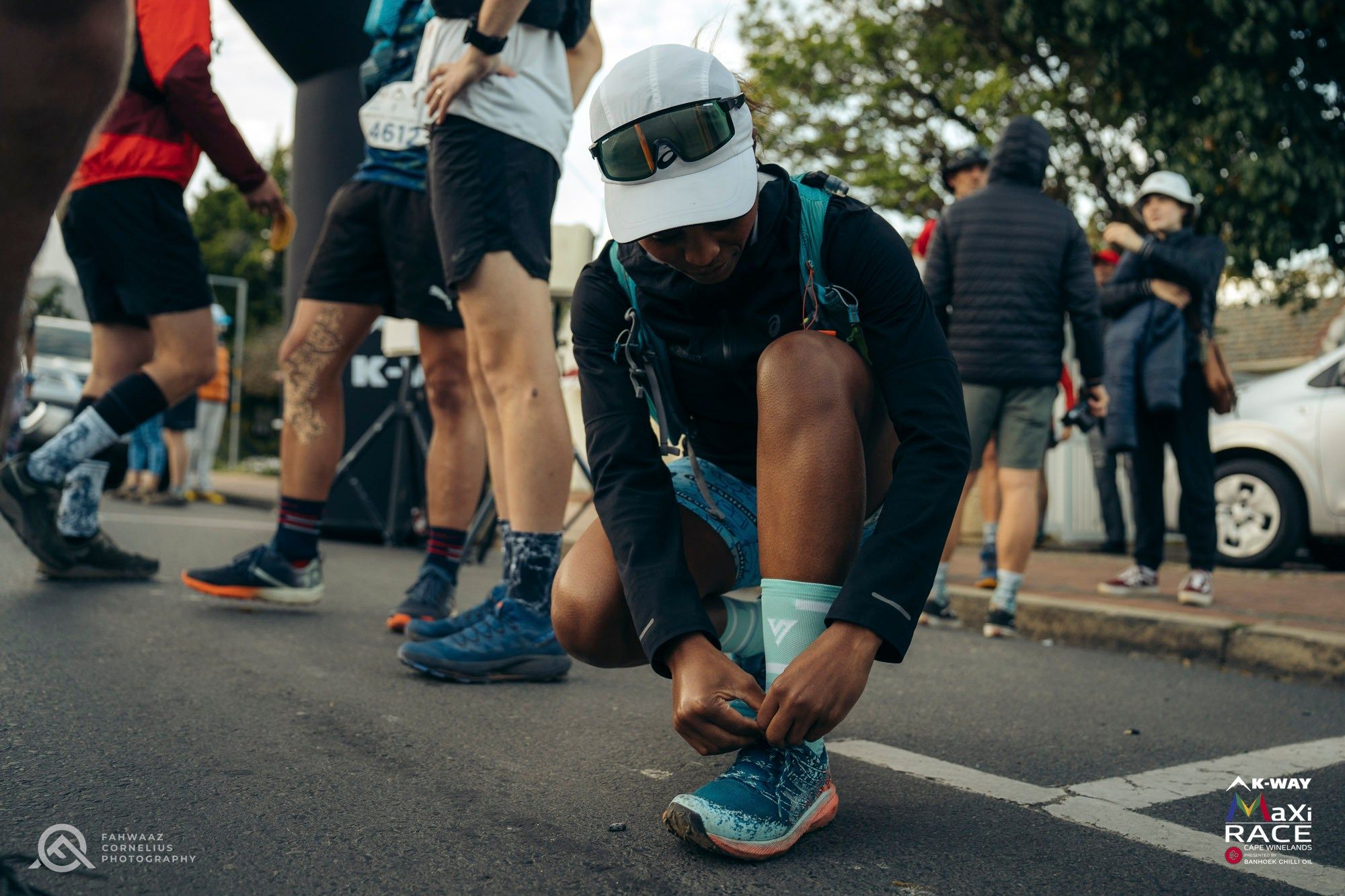 READY STEADY AND GO"...MY ATYPICAL EVERY RACE DAY MORNING TO GO MOTTO!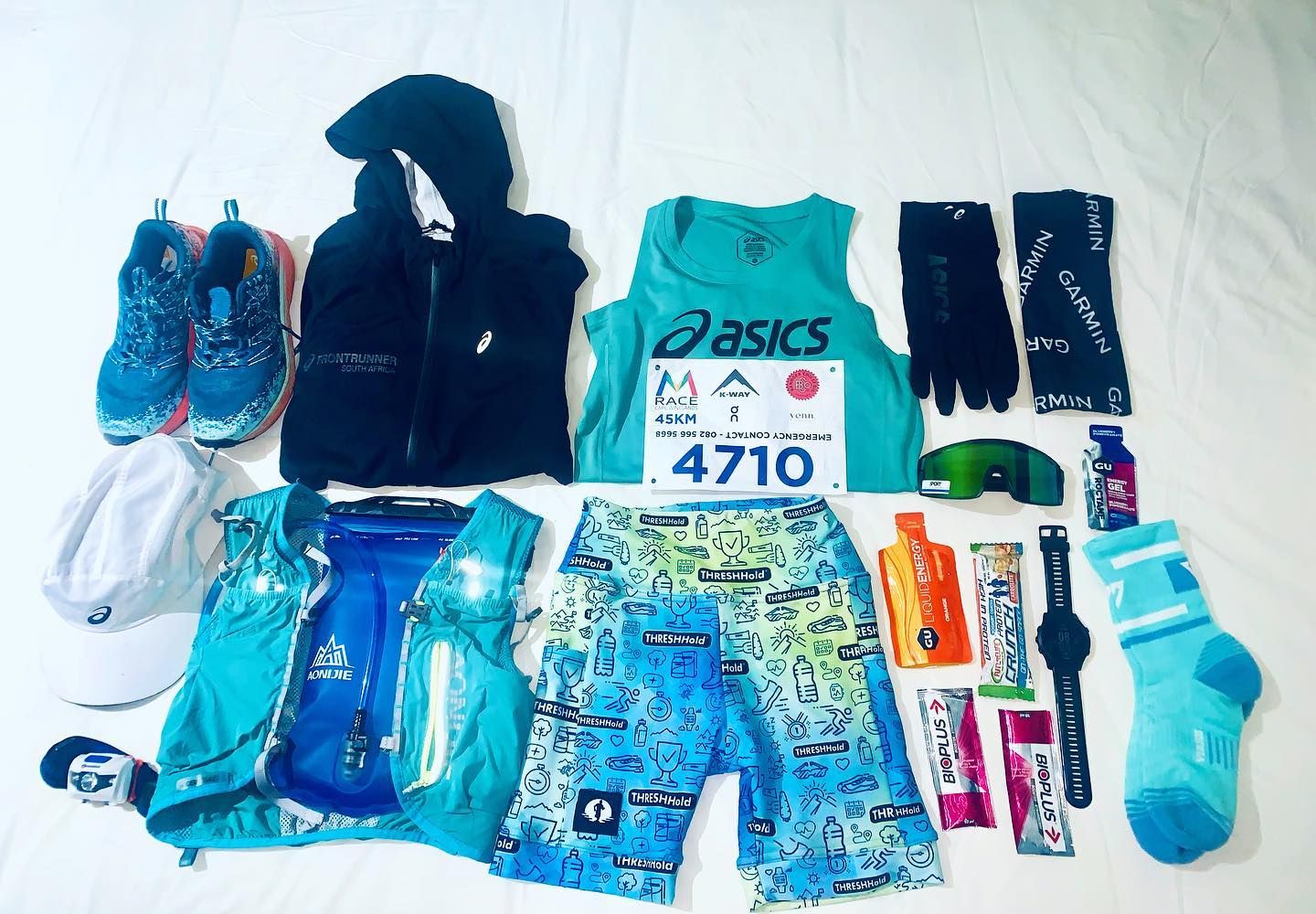 RACE DAY AND FINISH-LINE REFLECTION
I participated in this year's Cape Winelands MaxiRace 2022, a 45km trail running a marathon, running the Franschhoek and Jonkershoek Mountains. This was my first Trail Marathon and the longest distance for a day race after completing the 35km UTCT race last year and an 89km 3 days stage AfricanX trail race years ago. I surprised myself, did so well, and finished the race in 6h3min (1628m elev. gain), an unexpected and unplanned PB! with position number 23 under my age category and 28 gender category. I was super proud of myself given the fact, the race happened a few weeks after the Comrades Marathon Race 90km down run, and also taking it easy as I had the Sanlam Cape Town 42.2km Marathon 2022 race in the same month. Interestingly, not only did I finish strong but ran impressive negative splits, and still had enough energy to keep going, which was more of the evidence I have been seeking, that I'm actually improving as an ultra-distance runner for difficult endurance races.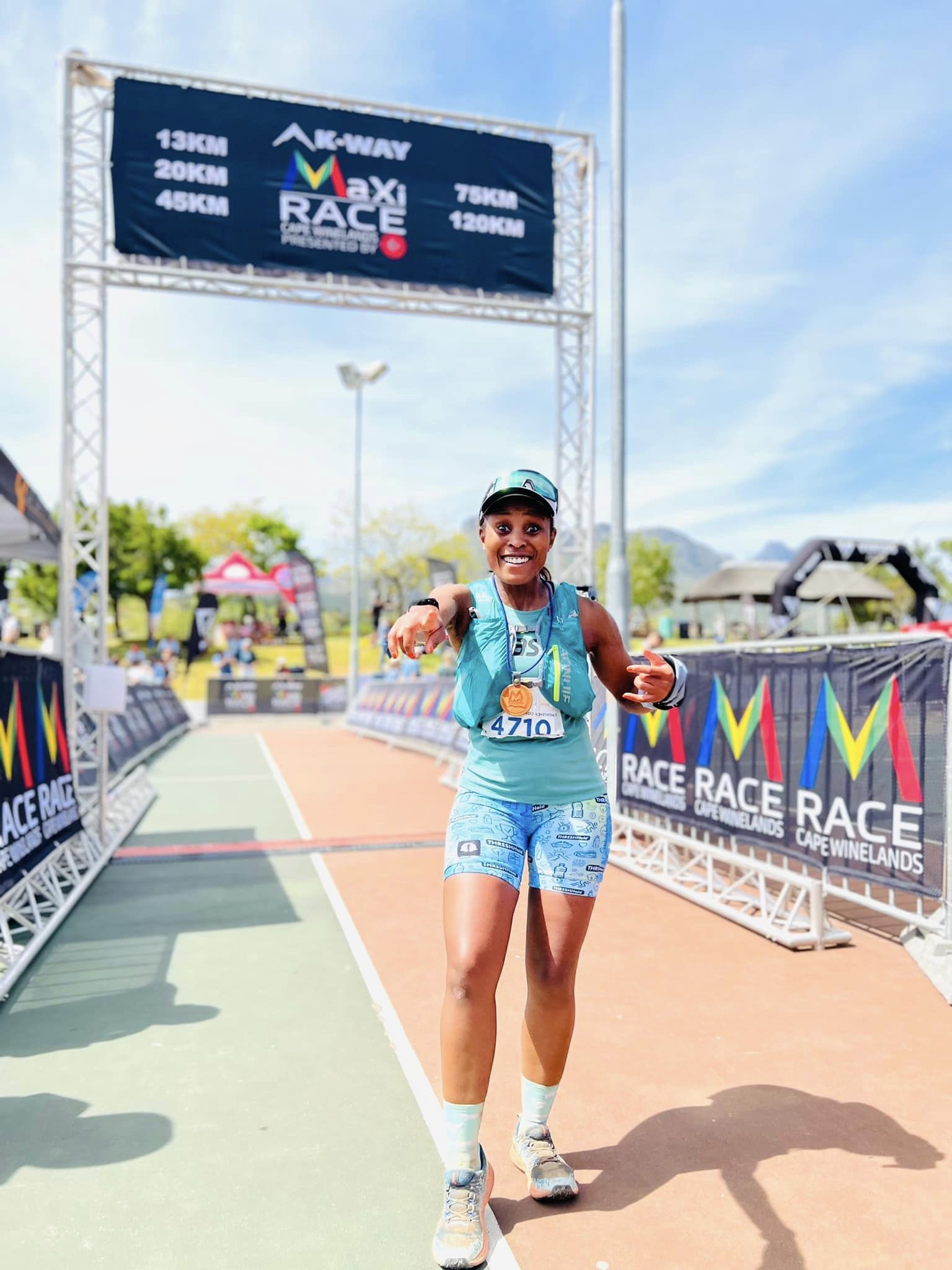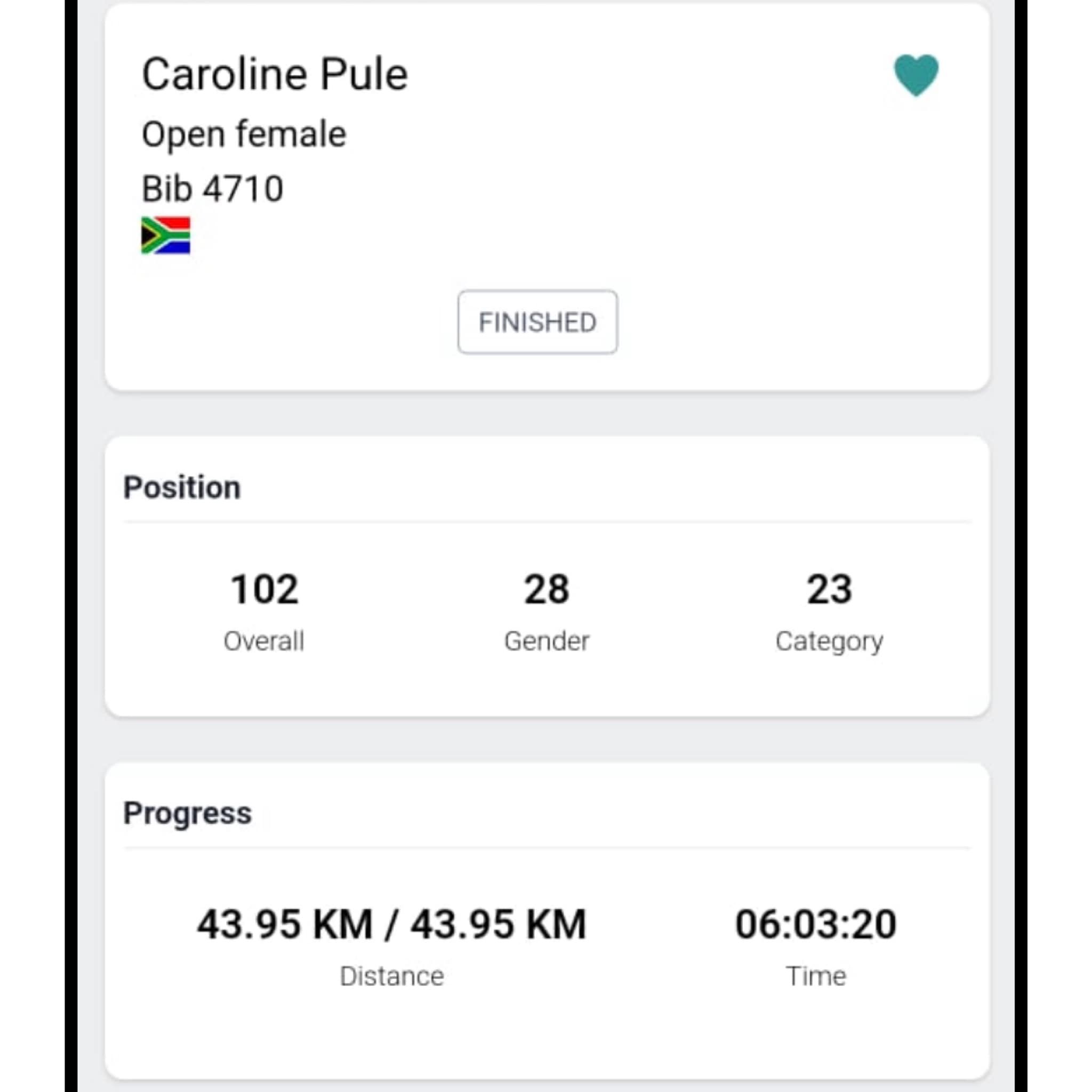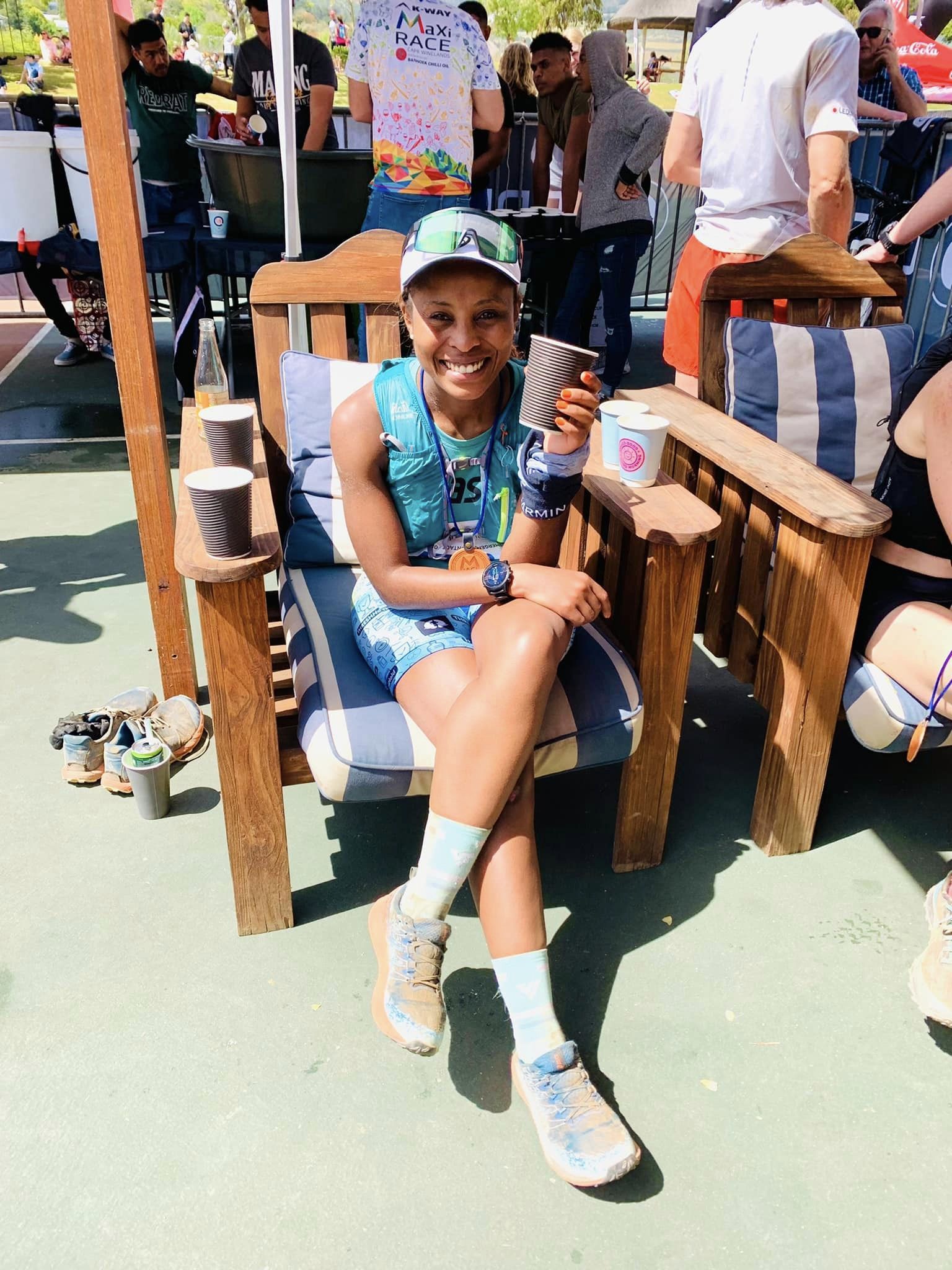 LESSONS LEARNED FROM MY RACE PERFORMANCE
My race performance really amazed me as I was a bit worried that I didn't do much trail running training due to my knee abrasion injury which was still healing. Even though, I made sure that I do what I needed to do in a short period of time to be physically and mentally ready, and well thanks to also my love for being in the mountains. Additionally, as part of my growth as a runner, I also learned that real mental toughness is real, as the trail terrain was highly challenging, the climbs were hectic and steep, and the weather forecast, was so much heat, but I just kept going and pushed and got lost in the wild. I loved every bit of the race, it was all in the mind and the beauty of nature, just kept me moving.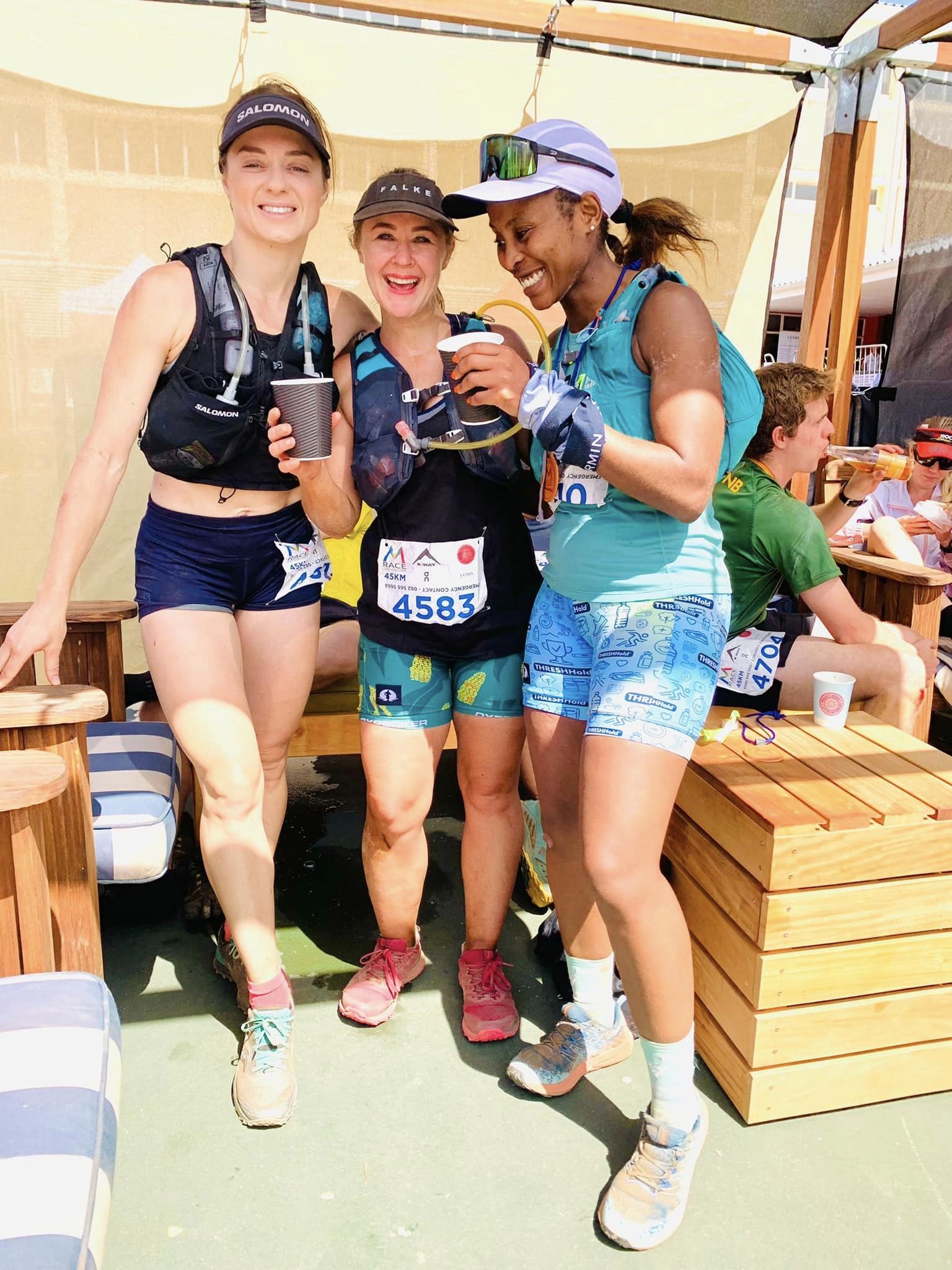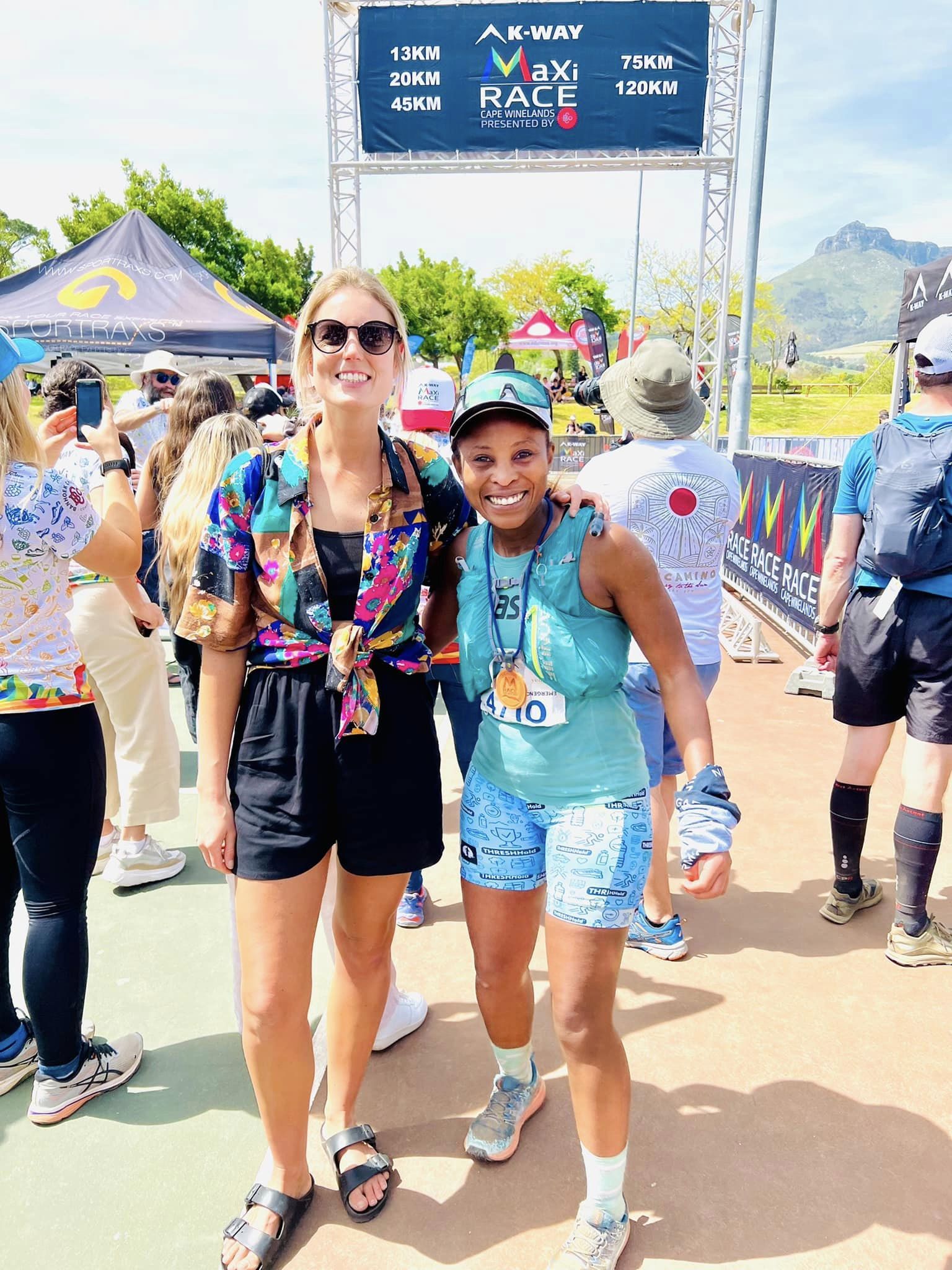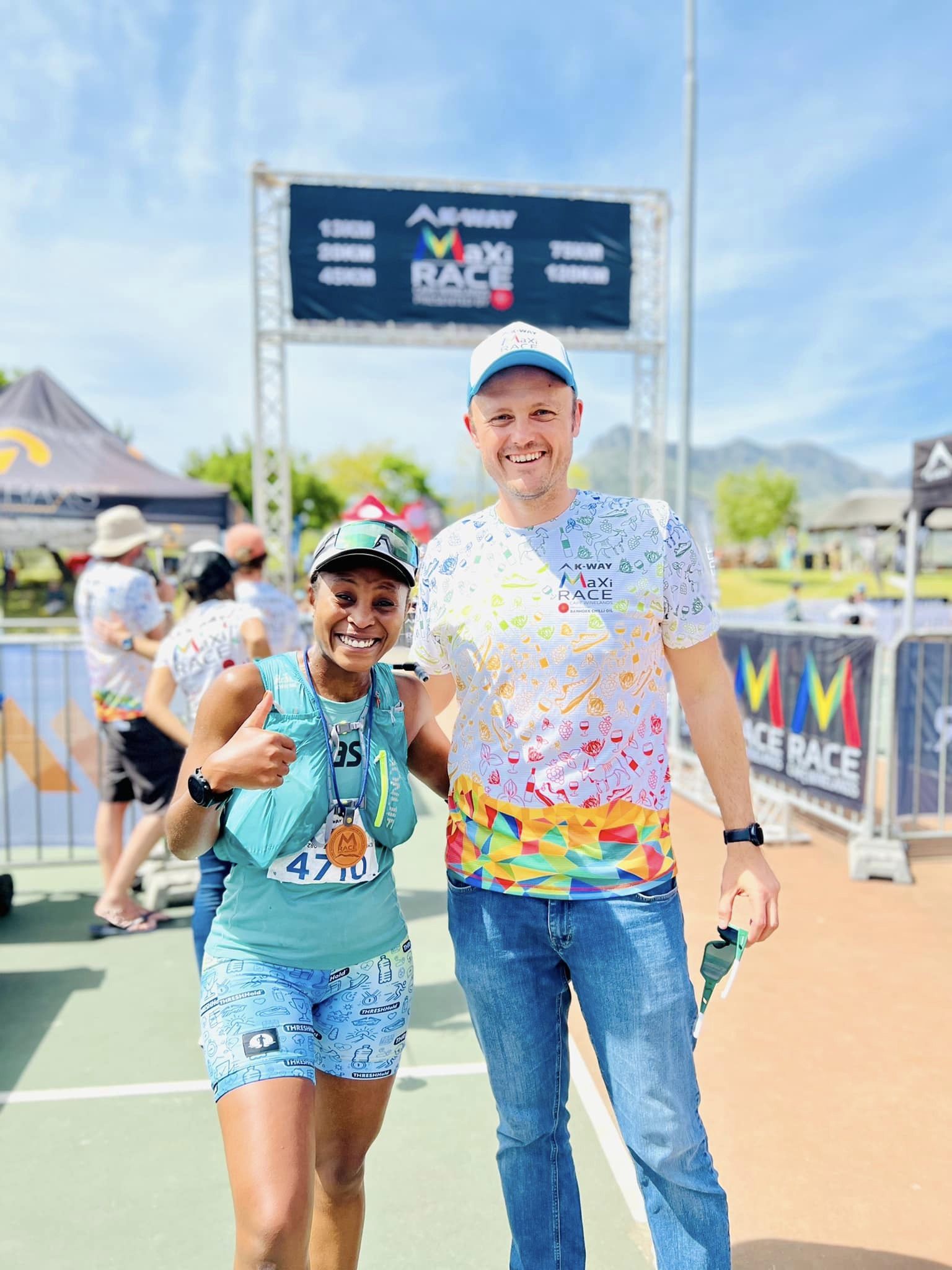 In closure, next year I will be doing the race again but at a longer distance of 75km, and happy to still have been recruited again as the race Ambassador. The latter does show that indeed, "one can achieve the impossible if one believes in themselves, that it's all in the mind.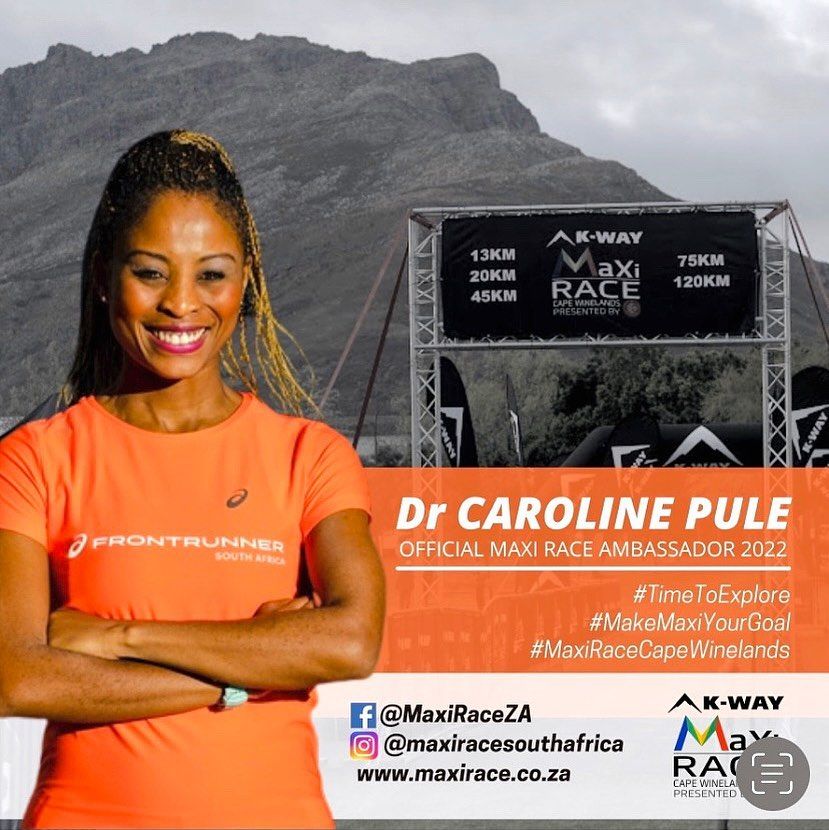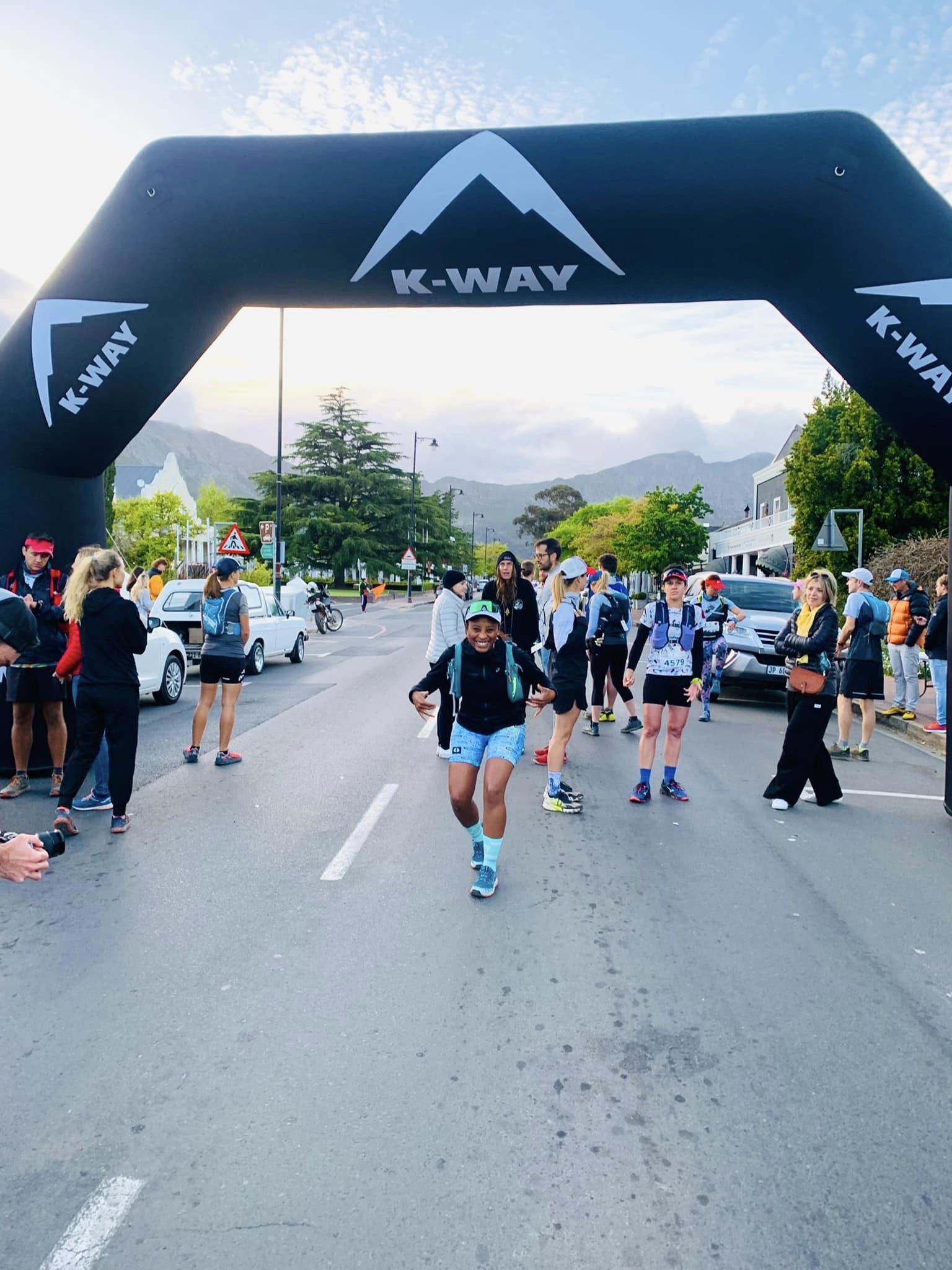 Until the next trail race, happy running :).
written by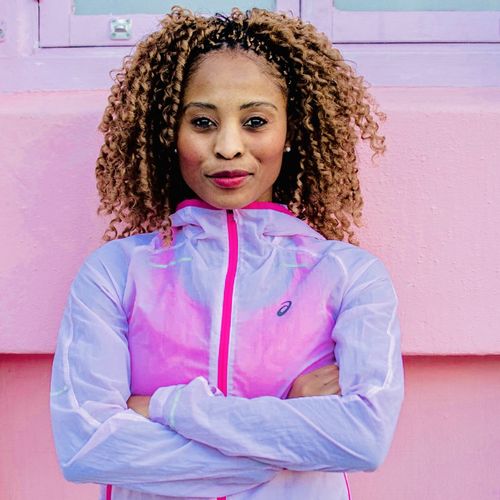 Dr Caroline Pule
Medical Scientist (PhD), Philanthropist, Fitness Inspiration and Motivational Speaker from Cape Town, Western Cape Province


Club: ASICS Running Club

My Disciplines