It is vital to ensure you are well equipped to sustain a healthy mind, body and soul when heading out to kick up some mud on the open trails.
Heat, sweat, sunscreen and mud make up the perfect combination for a great morning out on the trails. It is vital to ensure you are well equipped to sustain a healthy mind, body and soul when heading out to kick up some mud on the open trails. In this blog I will discuss my insight I have obtained and some tips on the importance of fueling whilst out on the trails.
Living in a high elevation part of South Africa the terrain and climate can be very demanding for any runner however when you're on a trail run you need to ensure you are fully prepared for anything. I love exploring new trails in and around Gauteng and often land up in very remote areas with little to no aid for refueling along the way. It is important for me to pack enough food, gels and most importantly fluids to keep both my energy demands met as well as prevent my body from dehydration.
The most important tool I take with me on any adventure is my FUJITRAIL Hydration Vest. This vest is equipped to hold two 500ml hydration vessels, easy access pockets for storing gels and plenty of space in the backpack for bars and fruit. The vest itself is extremely comfortable and does not put any strain on the shoulders or back, even with heavier loads. It also comes with points to add trekking poles comfortably, making it the ultimate trail running vest!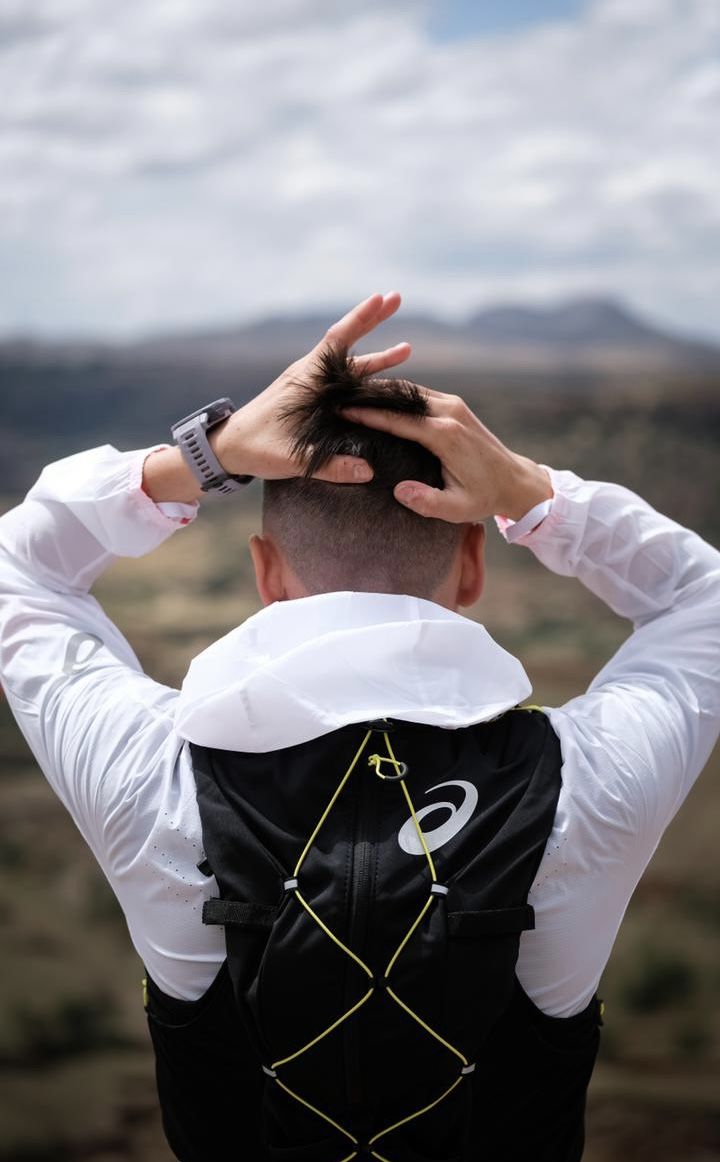 Back to hydration….The two 500ml hydration vessels provide you with easy access to fluids and are super easy to reach. I like to add one 500ml of pure water and one 500ml of electrolytes to provide the body with long lasting energy for a trail run. The 1l of fluids will last me anywhere from 15-25km of trail running, depending on the speed, elevation gain and overall energy needed to perform. An example of when I went running in the Magoebaskloof Mountain I had to refill these 500ml vessels twice to maintain a healthy balance of fluid as I lost over 2.5l in sweat over 3 hours of running. In addition to adding more fluid intake I had to increase my food and energy intake. I know many runners are highly against eating before a run but I cannot express how much having a light breakfast has improved both my performance as well as recovery and muscle management after an intense trail run. My absolute go to food when heading out for a trail run is either half a bagel or a muffin at least 30 min before the run and I always carry 1 gel for every 10km I intend to run. I love having a banana and an absolute must is energy bars or nuts for anything longer than 20km. I get hungry quickly after 2 hours or so of trail running and find eating solid foods provides me with more energy for longer as a pose to gels or sweets, so for me if I know I'm going to be out for anything over 2 hours I always pop a energy bar or banana in to help regulate my energy levels.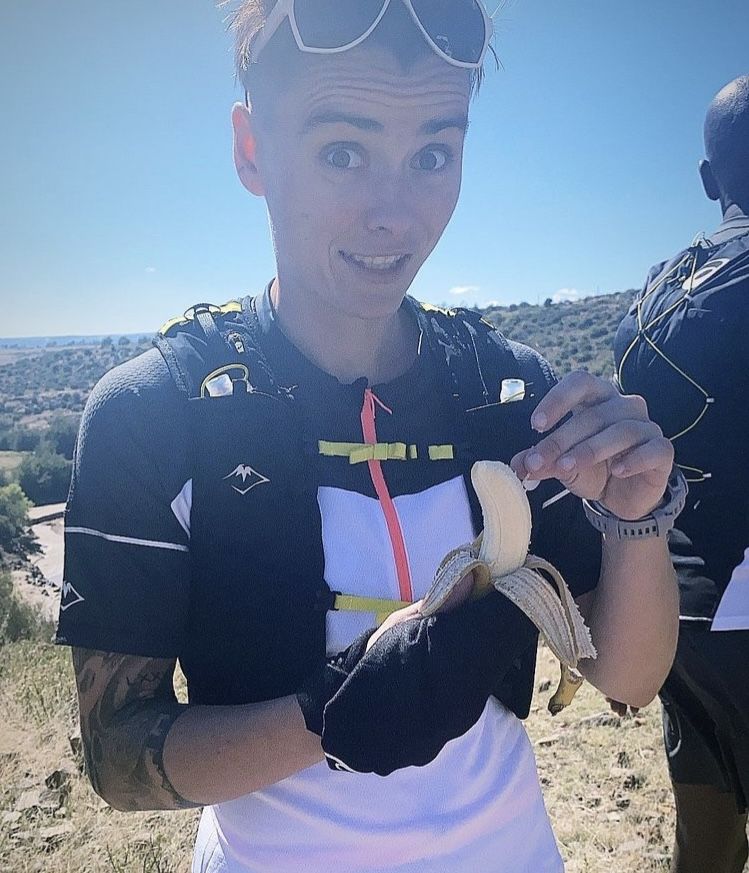 An important aspect to consider when hitting the trails is the management of fluids and food intake after an intense run. I find that having high protein foods or shakes within an hour of running has benefited my recovery. Trail running demands a lot of energy and effort from a lot of different muscle groups. Having a quick, efficient protein shake and a good amount of magnesium helps aid the body to re-hydrate faster and more efficiently.
In conclusion I cannot express the importance of maintaining fluids and energy when running on trail. It is always better to be over prepared and try to get as much information as possible before heading out. For me having my FUJITRAIL Hydration Vest stocked and ready is vital for performing or enjoying a trail. Food is an absolute must and having a good plan for recovery is vital for muscle management. It is vital to have the correct amount of fluids, quick high energy sources and food for longer trails in order for your body to meet the requirements needed to enjoy the trails in our beautiful country. I hope this insight can help aid you with your next adventure!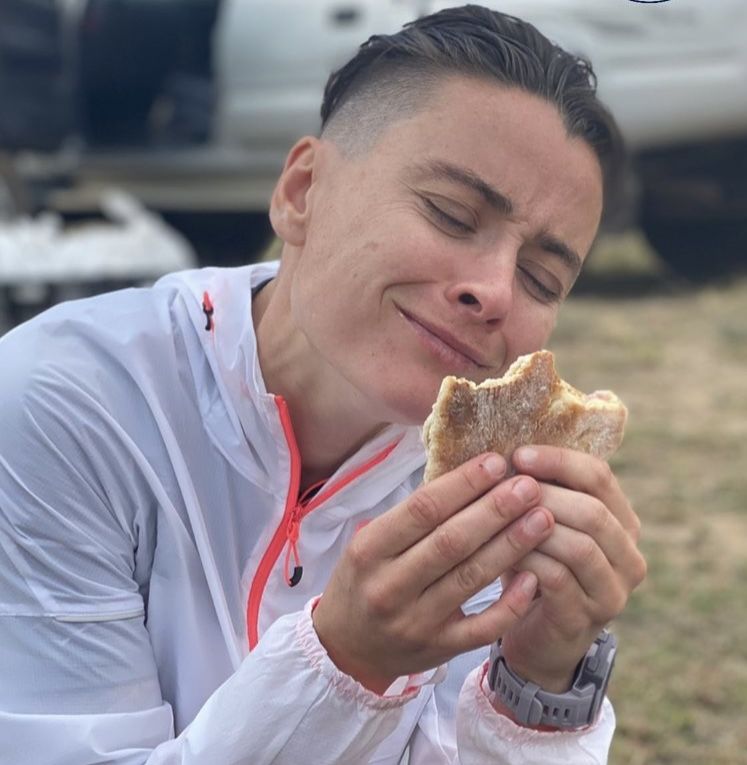 written by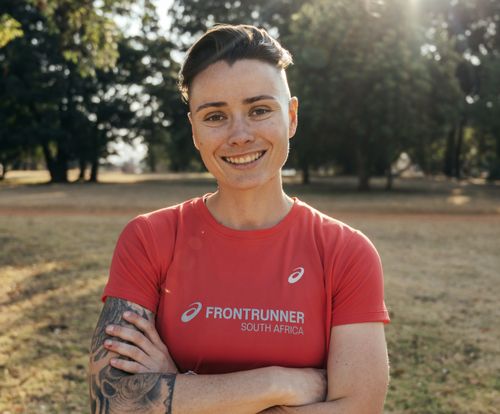 Cailin Whyte
Head of Sport from Cape Town

Age group: Open
Club: ASICS
Coach: Michael Obery
My Disciplines