From the moment I unboxed this shoe and saw the Island blue colorway and the significant change in overall appearance, I knew this shoe was not only going to be different, but quite literally revolutionary. ASICS has done something very inspirational this time around.
The most comfortable shoe ever ? This is what ASICS has officially deemed the new Gel Nimbus 25s as. This statement is thoroughly backed though & has going through an entire study to claim this iconic status. ASICS brought in Dr Chris Bishop from The Biomechanics Lab, South Australia, to deliver an independent comfort test against competitor products. The Gel-Nimbus 25 was tested by 100 runners (52 men, 48 women) for a short study, where the runners were asked to run in five pairs of (completely unrecognisable and unbranded) shoes on a treadmill, for three minutes, and then asked to rate the comfort of each shoe. The result was conclusive: the GEL-NIMBUS TM 25 was the most comfortable shoe tested in the study.
Now, what is my take on the shoe ? Well, first things first, lets go over the 3 main improvements that I have noticed in the NIMBUS 25.
1 - New PureGELTM technology is softer and lighter than previous GEL technology, delivering enhanced shock absorption, softer landings and smoother transitions.
2 - New lightweight and energetic FF BLAST TM PLUS ECO cushioning, with 20% more foam underfoot for an even more cushioned ride.
3 - Slight rocker forefoot which gives you a more forgiving and reliable ride. 
For me, the shoe is not only super soft but somehow also feels even more stable than other models. The increase stack heigh and heel drop give you a higher ride and gives you a bit more control and stability on the road. More changes on the shoe also includes updates such as a new stretchy knit tongue & collar construction, the inclusion of the AHAR Plus on the outer sole for more grip & the fact that this is one of ASICS most sustainable shoes ever manufactured. 

All in all, I can honestly say this shoe is one of the greatest additions to the ASICS arsenal & a shoe that I would recommend to a huge variety of runners. This shoe is not just for your everyday runners looking for something reliable & comfortable but is also a great tool for long distance and faster runners looking for a shoe that can allow you to run at faster paces but provide serious key comfort contributors to help keep injuries at bay. 

#NothingFeelsBetter.
written by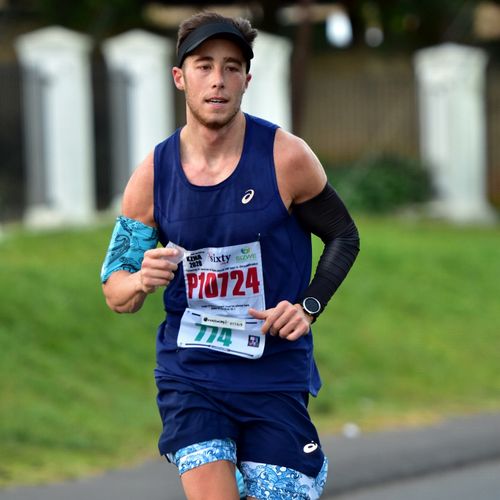 David Fick
Sales manager from Durban

Age group: Senior Men
Club: Dolphin striders
Coach: Nicola Acampora
My Disciplines