I think the "goal" word has become the theme of every new year. Understandably so, but it also puts a lot of pressure on people to have everything in order even when they are not in space to do so. Its important to understand setting goals in perspective to where you are in your life at that moment.
Social media is a huge platform which shares both positive and negative perspectives of the world. Some of these perspectives we take and some of them we do not. As it is the beginning of the year, social media is big on goals, which is all good, but it can also have a negative impact on some individuals depending on where they are in their life at the moment.

It is the last day of January and as I scroll through social media, it seems like everyone has their routines and life in order. Everyone has a vison board in place and they know exactly how they will be navigating the new year and I certainly do not. This lead me to a bit of a panic because I have always thought of myself as a planner and having life in order.
I quickly reminded myself that we are all different. A zulu saying "ukuvela kanye kanye kungemadlebe embongolo" which roughly means that people do not succeed at the same time and pace. Some people may have their goals in order, and that is okay, move at your own pace, do it when you are ready. This reminds me a but about running a marathon; you know how you have trained, you know your game plan and you know exactly how you will execute it- stick to it and do not be pressured by everyone else who is passing you along the route. 
Here are some things to think about before and during your 2023 goal setting:
Have you reflected upon 2022
Have you reviewed ad reflected upon your 2022 goals
Do you know what you want to achieve in 2023
Are these things overwhelming
Are you able to break these goals down into smaller manageable tasks
Are these goals yours or someone else's you saw on social media
Are you in a space in your life where you can positively plan for your year ahead.
If your response for most of these questions is no, then that's okay. It is okay to step back a bit on the goal setting and take some time to "figure things out". I strongly believe that it is never too late to set your goals and to even rethink your goals once you have them down.
Also remember that your goals do not change drastically, so you do not need to look to far from your 2022 goals. It is a matter of relooking, reflecting and maybe adding upon the goals.
written by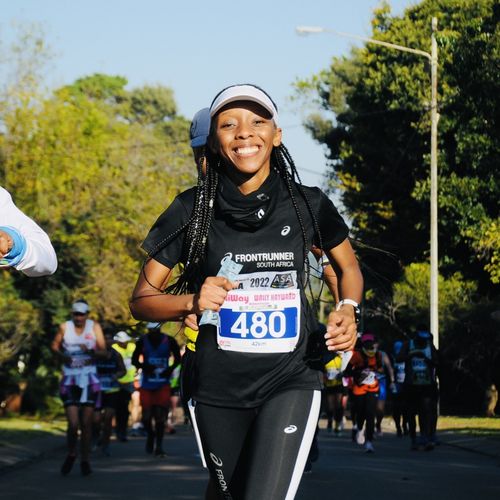 Mbalenhle Gumbi
Educational Psychologist from Johannesburg

Age group: 29
Club: Adventist Athletics Club

My Disciplines