'Of all the paths you take in life, make sure a few of them are dirt' - John Muir
I've always loved trail running, but have never been the biggest fan of exercising in bad weather.  
Two weeks ago was The Wine Adventure Trail Run at Warwick Wine Estate in the Western Cape.  Needless to say, the much needed rain and freezing cold winds showed up to the party, and I was so close to pulling out of the race.
Finally I got my head right, and heading out on the trail as the gun went off.  It was raining pretty hard, and the wind was coming at us from a side angle.  The course was really muddy and slippery, and people were taking falls all around me.  
I must be honest in saying that I have never felt more grip while running than I did that day. I was running in my Gel Fuji-Lyte trail shoes, and they made running in the rain and wind a fun adventure.  I didn't slip once, (not even close), and the traction that the ASICS Fuji-Lytes gave me whilst taking on the slippery slopes was beyond impressive.  On top of the grip they held, they are also extremely light and were supportive on my feet and ankles, making the run that much more comfortable.  
I ended up loving the race and the rain along with it, and ran through the finish with a huge smile on my face and a stronger mind than before.  
Tough conditions just make you stronger...  Don't think.  Just run. 
written by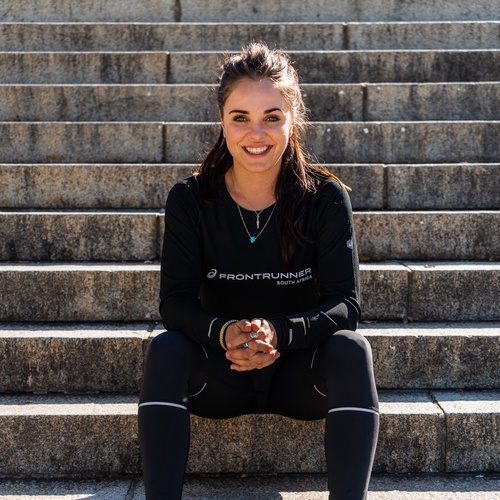 Tracy-Lee Dalton
Self-Employed from Cape Town

Age group: 31
Club: ASICS Running Club
Coach: Brendan Lombard
My Disciplines