Whether you think you can or think you can't - Your right!
Earlier this year I purchased Ryan Sandes book Trail Blazer, I've enjoyed reading it so much since I've gotten it, that I'm sad that I only have 2 chapters left. I found the book so relatable, from Ryan's early party-Run days to how he completely transformed his life and mind-set to only running, as a full career. Now I'm not at the full on career part yet, but I hope to get there in the years to come.

This weekend I ran my farthest trail yet. 24km at ATKV-Buffelspoort here in South-Africa, I was very nervous for a few things:
I was using my 2L Hydration pack for the first time
I was using GU Energy Gells for the first time
My one earphone was acting up a bit
I've been having really bad abdominal pains the whole week
And lastly, I'm done winging it, I wanted to perform very well, but like really well…
Now I know all these things were supposed to be tested before hand, but it somehow did not work out that way.
Miraculously all the above worked out fine, earphones worked, gel were the weirdest texture ever, but I just swallowed it whole – worked wonders actually. The hydration pack was more than big enough! I wanted to finish max 2:30 hours at a good pace. I ended up finishing my 24Km in 2:25 Hours! A whole 5 min Faster, I was very happy and very proud. My husband was also there to welcome me at the finishing line. It was very special as it was the first race he came to watch. It was very special!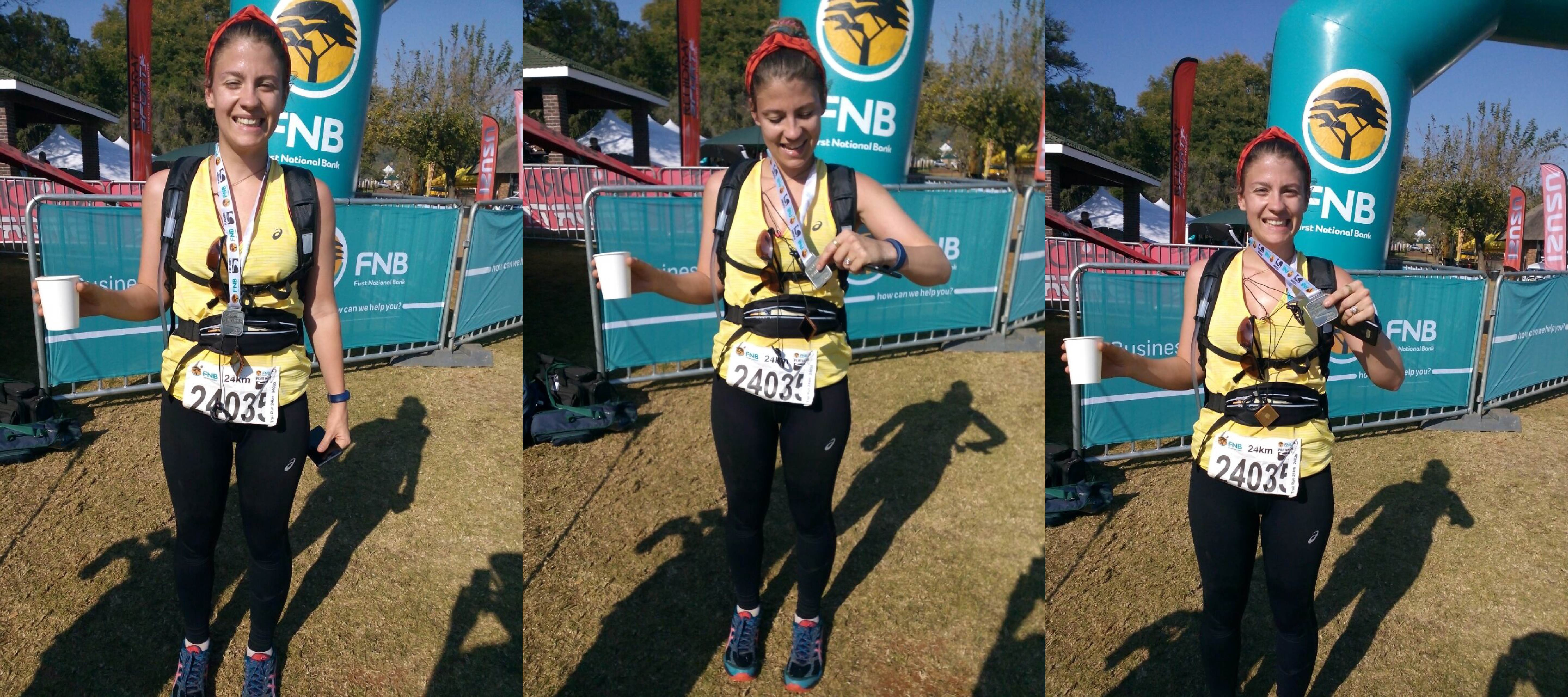 While I was running I was thinking about all the tough events I've done before in my life – the stress I felt before the events and all the prep I had done before an event, and the silly little superstitions I had about the smallest things going wrong before the event and how I would just give up the moment something went wrong.

I had to eat this, and only that, and a very specific amount and just the right time otherwise everything was just going to go wrong. If I hadn't warmed up enough, or dived in at just the right angle – aahh, all these silly things. Then I would just give up. That's it, I'm done!
I tripped over a root, and fell face first into the sand, scraped my elbow and bumped my knee - not ideal.. but I got up so fast and kept going. I kept telling myself that I'm older, smarter and somewhat wiser and that these small superstitions don't mean a thing. It literally is all in your head. It's not all about the gels, and it's not all about how you slept, about your gear, about the things that don't work according to plan, it's not all about the picture in your head. But it is about your ability to adapt to any situation. And you might not be aware about it right away but your ability to adapt is there, and you can take advantage of it.
a Few years ago after only two weeks of training / mild running, I ran my first Half Marathon with the biggest tequila hangover, it was terrible. But I finished – and I did it regardless of over sleeping and not taking a shower – not having real running gear, not finding my Running partner before the event, so I ran without a race number. I could barely walk the last 5km but I finished and in races to follow I would still have beers the night before and eat whatever and go to bed really late. My results improved and I did well, I was able to run and do what I wanted without any of the little superstitions I has as a young girl.
As time went on I got more serious and I am more dedicated now to a proper eating plan and better prepping for races, but I still have my beers and fun when needed. It's about Balance.
I think in previous years I didn't know what I wanted, I was too young to understand the bigger picture, now I understand that it's all in your head, it's all you, and you need to learn how to adapt to any situation if you want to succeed in what you do. It all comes down to how badly you want it.
I wanted this race, I really wanted it, and I pushed harder than I have in a very long time. I'm very proud.
Bring on what's next!
Follow link for Race report on - JBRobinBlog.com
written by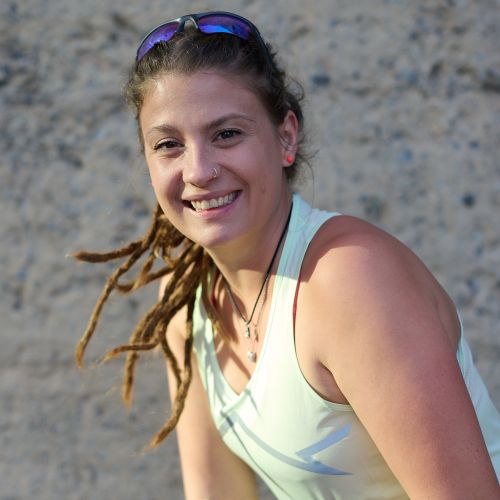 Jani du Toit
Mother, Blogger and Pattern maker from Pretoria

Age group: 30
Club: ASICS FrontRunner

My Disciplines