One of my goals for the new year is to spend more time exploring the breathtaking trails in The Western Cape. We are actually spoilt for choice in this regard, and even though I have spent copious amounts of time playing on the mountains right on our doorstep (namely Table Mountain), I haven't really ventured out too much further than this.
So, with a deep passion for trail running, a thirst for adventure, and a will to get more familiar with unknown trails... I'm going to rope in my adventure buddies and will feedback information on the trail experiences we embark on throughout the year.

Until then though, I thought I would share what trail running means to me, some tips if you're looking to get started, my (current) favourite trail running shoes, and some trails that I am looking to explore this year.

What makes trail running so special?
Trail running is special to me because it is a time and place where I feel so connected to my body, mind, and to nature. I find it so fascinating how quickly my body reacts to how I need to move, and exactly where I need to take my next few steps so that I don't fall on my face. It is a little daunting at first, but spending more time on the trail's and building your confidence up is all part of the process. It is all about building that trust within, knowing that our mind is two steps ahead of us, and understanding that our legs and body are so reactive to our minds.
Our neutrons are firing at such a rapid rate (about 200 times per second on average), that our brain has already told our bodies where to go next without us having to actually 'think' about it. This is when I find myself in absolute flow state, feeling in tune with how my mind and body are so connected. I have a deep love for nature, so being able to run and play in nature is a marriage of two of my favourite things, and it takes this interconnectedness to a whole new level.

Top tips for someone looking to get out there onto the trails?
Trail running is not something that happens overnight. It takes time and patience building up confidence and familiarity with the different terrain. 'Think Easy, Light, Smooth, and Fast. You start with easy, because if that's all you get, that's not so bad. Then work on light. Make it effortless, like you don't give a shit how high the hill is or how far you've got to go. When you've practiced that so long that you forget you're practicing, you work on making it smooth. You won't have to worry about the last one - you get those three, and you'll be fast.' - Born To Run by Christopher McDoughall
Get yourself a decent pair of trail running shoes. They make ALL the difference. I distinctly remember the first trail run I did with trail running shoes. It felt like I had tyres on my feet, running with ease over rocks and uneven terrain.
I'd advice including strength training into your weekly routine. Strength training is a vital part of trail running. It improves your form and technique, and also helps prevent injury. There are copious exercises available online which you can do from the comfort of your home.
Mental capacity plays a big role in trail running. You can't just zone out to the autonomy of a flat road. It requires alertness and attention. Be prepared for a mental workout too.
Find a trail buddy or join a trail running group. Due to not just being able to peel yourself out of bed and just hopping onto the road, it is great to have someone or a crew of people who hold you accountable for going on a trail run. This consistency of being out on the trails builds confidence which will improve your trail running technique, and before you know it… You'll be hooked. Plus, there is safely in numbers on the trail.
Favourite trail running shoes?
I have always been a Trabuco fan, but have always had the more hardy versions of the shoe. I find the Trabuco Sky's really light and a fast shoe for the trails. It is also the first shoe I have had with elastic laces, which keep my feet firmly in place without the hassle of rouge shoe laces that keep coming undone while I am running.

2021 Local Trail Bucket List

The Swellendam Hiking Trail
The Whale Trail
Bobbejaans River Trail
Crystal Pools
Suicide Gorge
The Otter Trail
Tsitsikamma Trail
Uitkyk Trail and more of Mont Rochelle
MORE Cederberg
MORE Drakensberg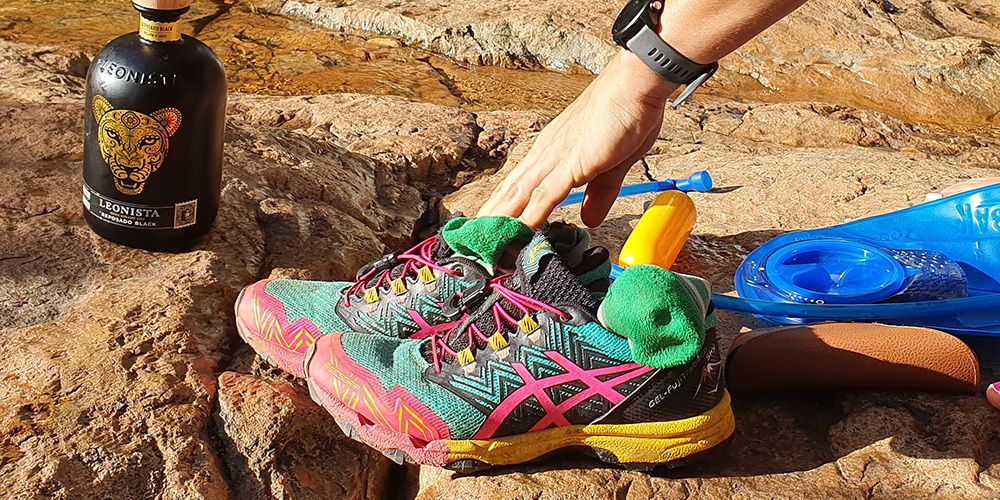 written by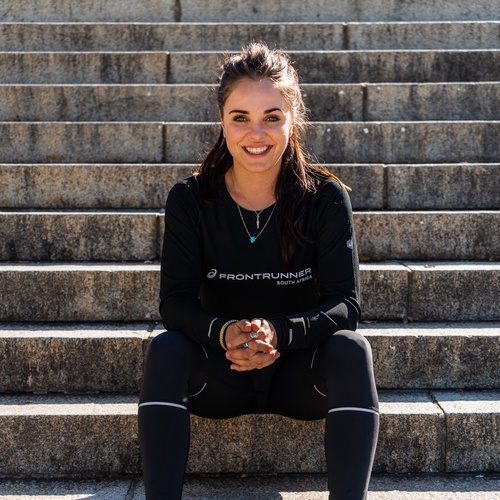 Tracy-Lee Dalton
Self-Employed from Cape Town

Age group: 31
Club: ASICS Running Club
Coach: Brendan Lombard
My Disciplines