"I really love how sometimes running can challenge me to a point that it unleashes some of the powerful qualities I'm unaware off! It is so liberating and keeps me so positive!" – Dr Caroline Pule
I participated in this year's Two Oceans Ultra Marathon Race and it was so special given the fact that it was my third time running the race and my body surprised me. I achieved my personal best (PB) of 5h42 with a 626m-elevation gain. Improved my PB by 27 min from a "Blue Medal", 6h09 in 2019 to a "Bronze Medal", 5h42 in 2022. I was so happy & proud to realize how much I have practically improved and echoed this quoted five words in my head…" YOU ARE A STAR CP!" and yes, is okay for one to be proud of themselves when they have massively progressed, as long as they stay humble, willing to keep learning and show gratitude.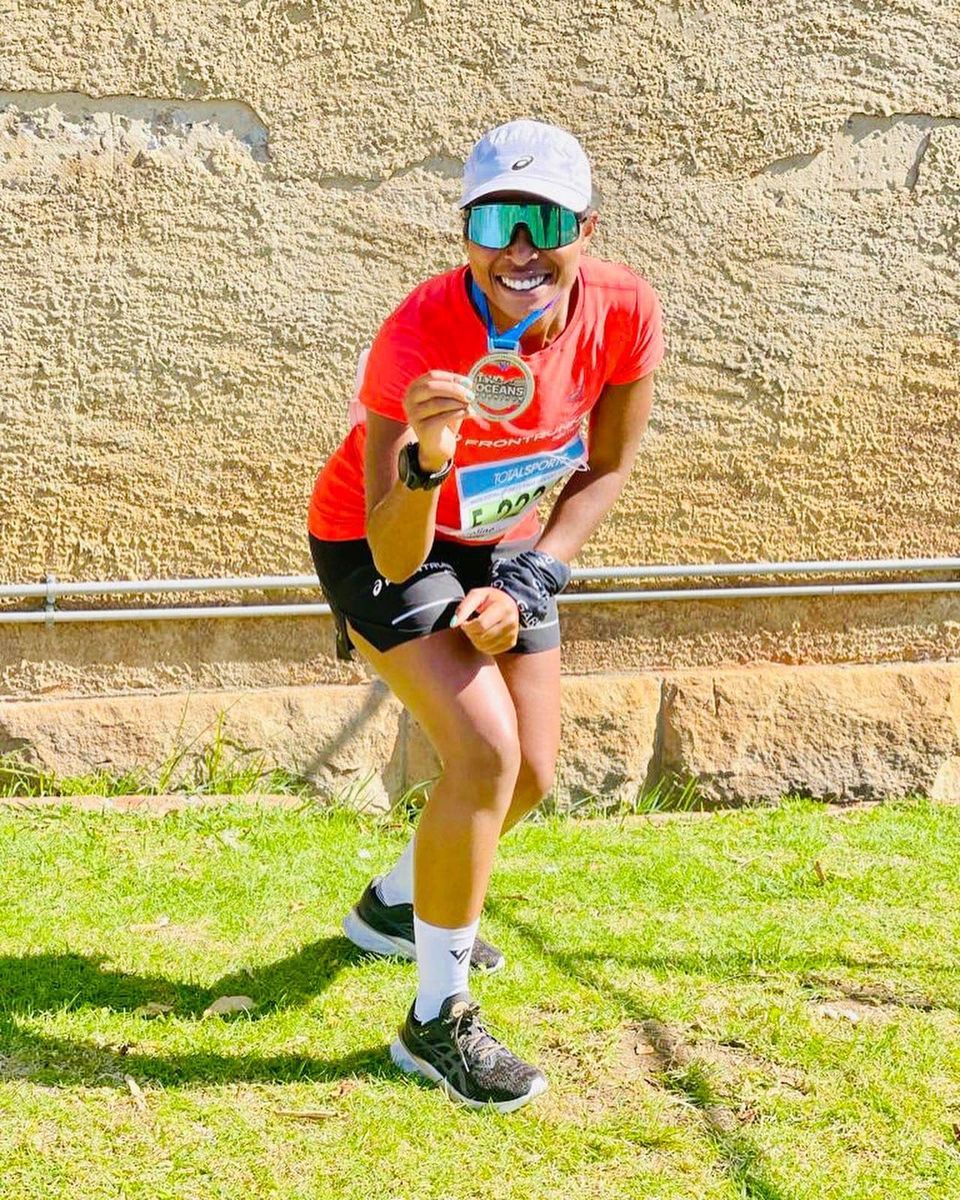 Running the race, a positive attitude, and trusting the process
The race was so epic and it felt good to run it again after 2 years, appreciated we supported each other as runners (running culture), especially at the endless hill by the Constantia. Hmm, laughing (lol) that realization after completing a full marathon, and knowing that you still have 14km to go and struggling to keep a steady pace, while running an undulating hill. It was really humbling and lol, funny enough when I look around me, we were all on the same boat, as passionate runners battling our way to the finish… That undulating hill was tough to run, and since I'm a scientist, and super analytic, I quickly thought of running a strategy to pull me through. Yes (laughing), I used the orange road cones to help me run that hill, I ran fast from cones 1-2 and then power walked to cone 3, then the same strategy continuously till the end of the hill, which after I then could manage to run with a steady pace. Of interest, 3 runners saw this and that I was moving and immediately joined me, talk about teamwork, hahaha; oh my goodness lol, it was so hilarious but worthwhile. All of us we were couldn't stop laughing as the strategy was really working lol, ah! The joys & irreplaceable moments of running ultra marathons! Indeed for the love of running.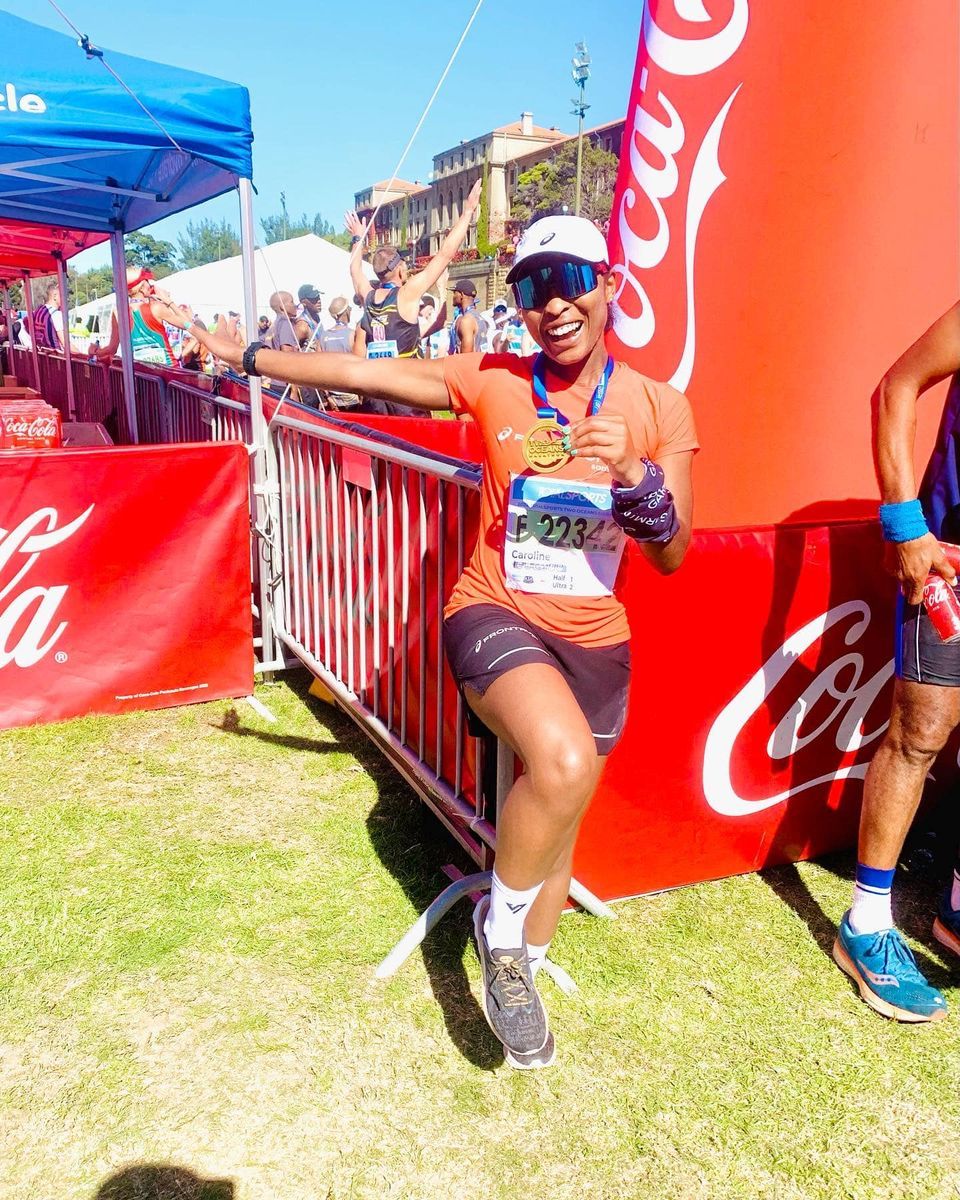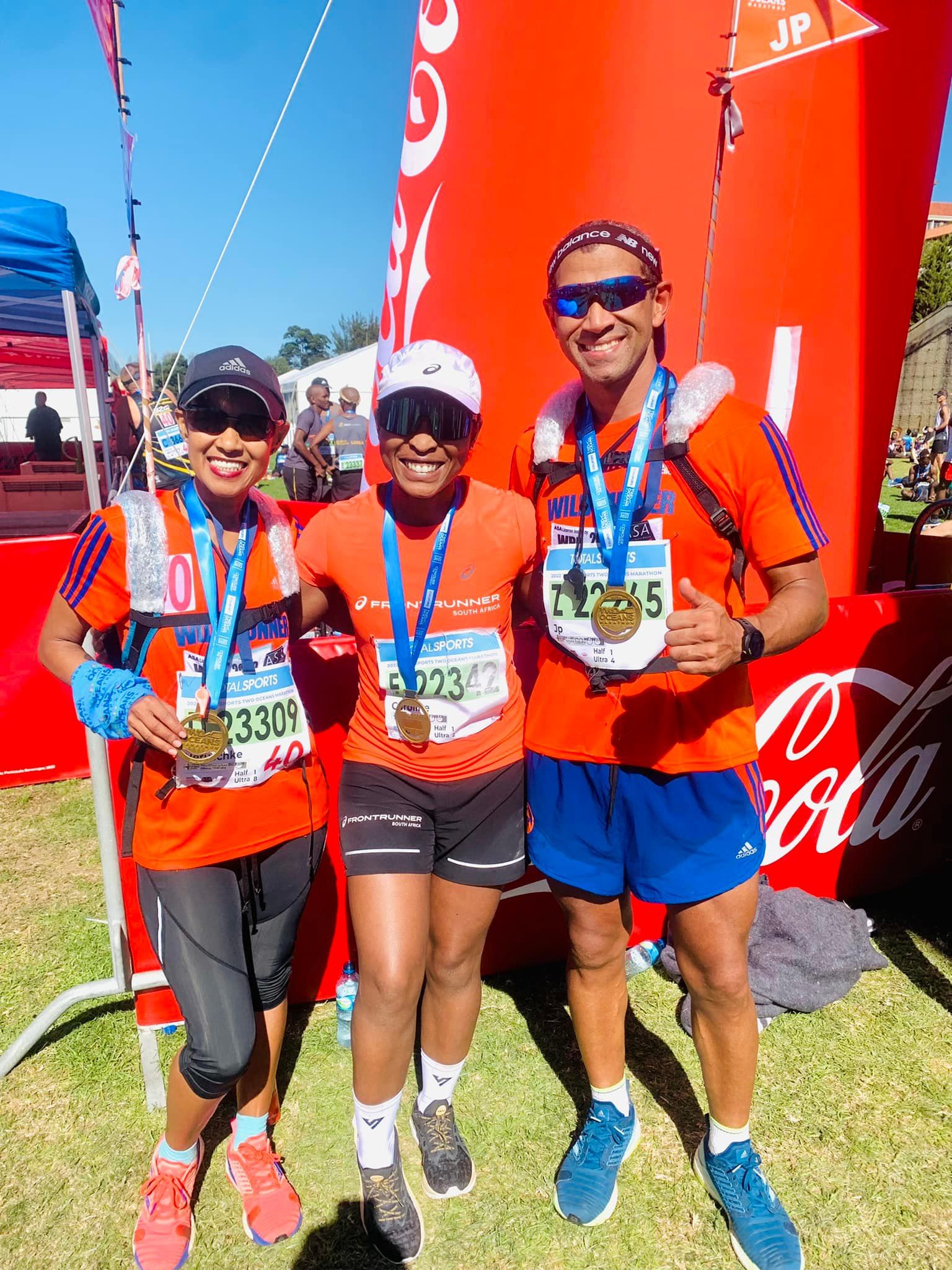 The finish line, overcoming the obstacles and shocking finish-time results
When I got to the finish line I was so happy to have completed the race and the moment I saw my finish-time results, I was speechless and happy about my performance & couldn't stop crying tears of joy, as I share the news with loved ones. I mean, I knew I had the capacity to finish but I wasn't sure if I would improve the way I did, because of the sad past events I faced two and half weeks before the race. That is, being involved in a life-threatening motor vehicle accident and as part of taking time off to recover; missing some of the LSD training runs while dealing with the trauma, and having to do multiple tests, to be cleared up by my to run the race. Not forgetting that it was my first 56km ultra race after 2 years of not running the race due to the covid-19 pandemic and the fact that the race happened to be on Easter Sunday, and had to miss church service on a special Sunday. It was really tough and a lot was going on but God came through for me, my body and mind showed up, and ended up running my best, hence I was blown away. I thanked God, for having to dedicate the race to him and showing that all is possible with him! And "Yes trials and tribulations might come our way as we are humans living on earth, but how we react to them will determine our outcome and lessons learned, the choice is ours."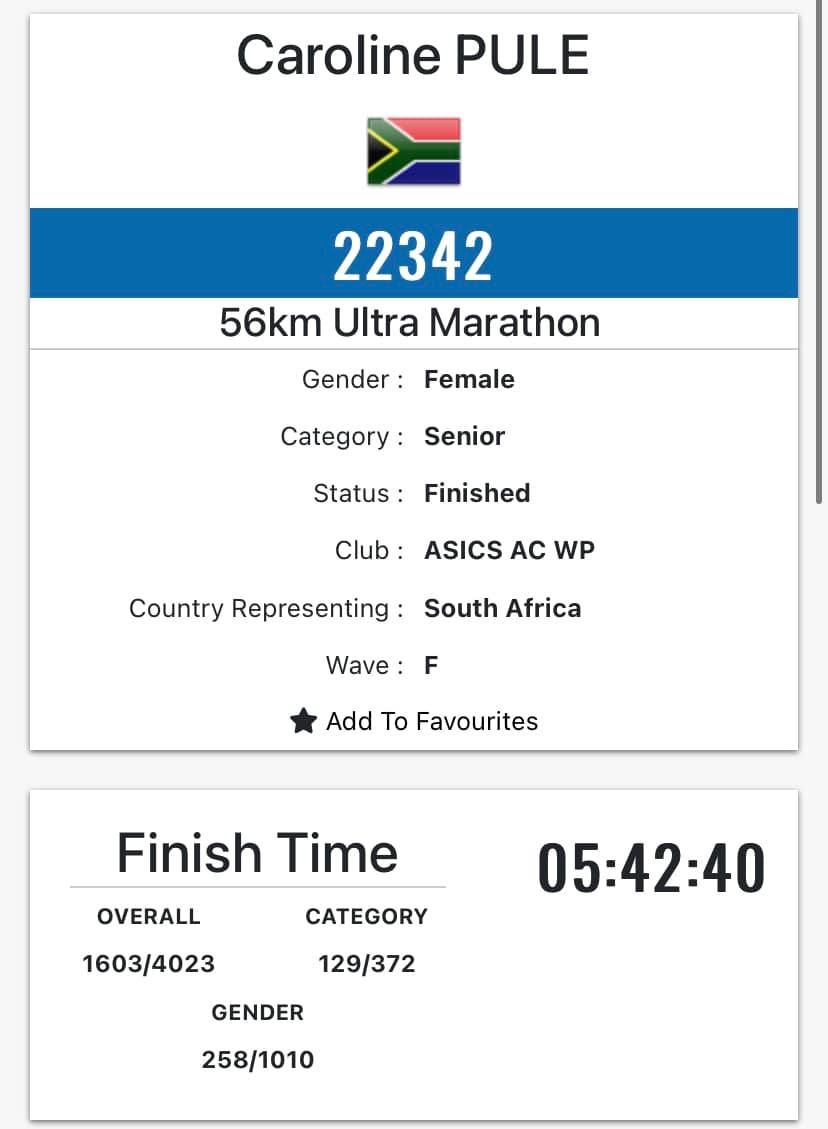 The running community support system
The running community is so inspiring and ultra races always remind me of the latter. Runners are just good people doing what they love and with every race, there are always positive vibes and lessons I take me with. From this perspective, I want to thank all the runners and ASICS FrontRunners that supported me on the road, especially the elite runner (who was cheering at 53km), who helped push me at 53km when my body was drained and I running with my heart and I finished strong. Even better, I was humbled by two runners, after crossing the finish line and collecting my medal, who came to thank me for indirectly pacing them to achieve a sub6h finish without knowing, how inspiring. Additionally, it was great to see some familiar faces and some of my Facebook fans, Twitter, and Instagram followers.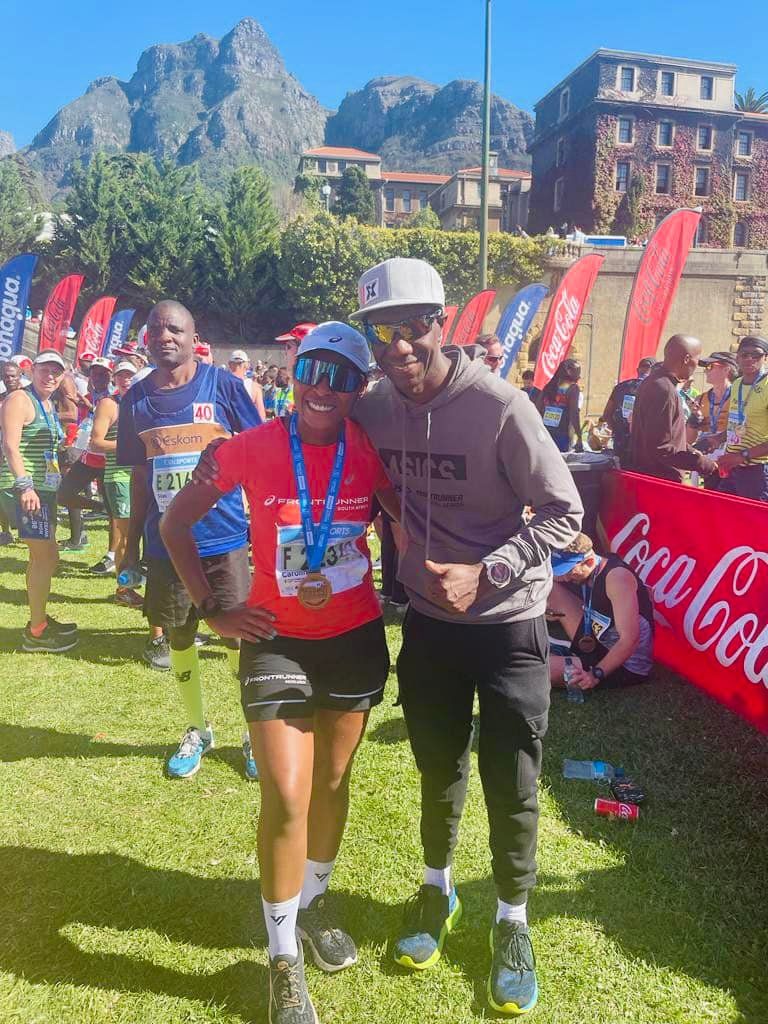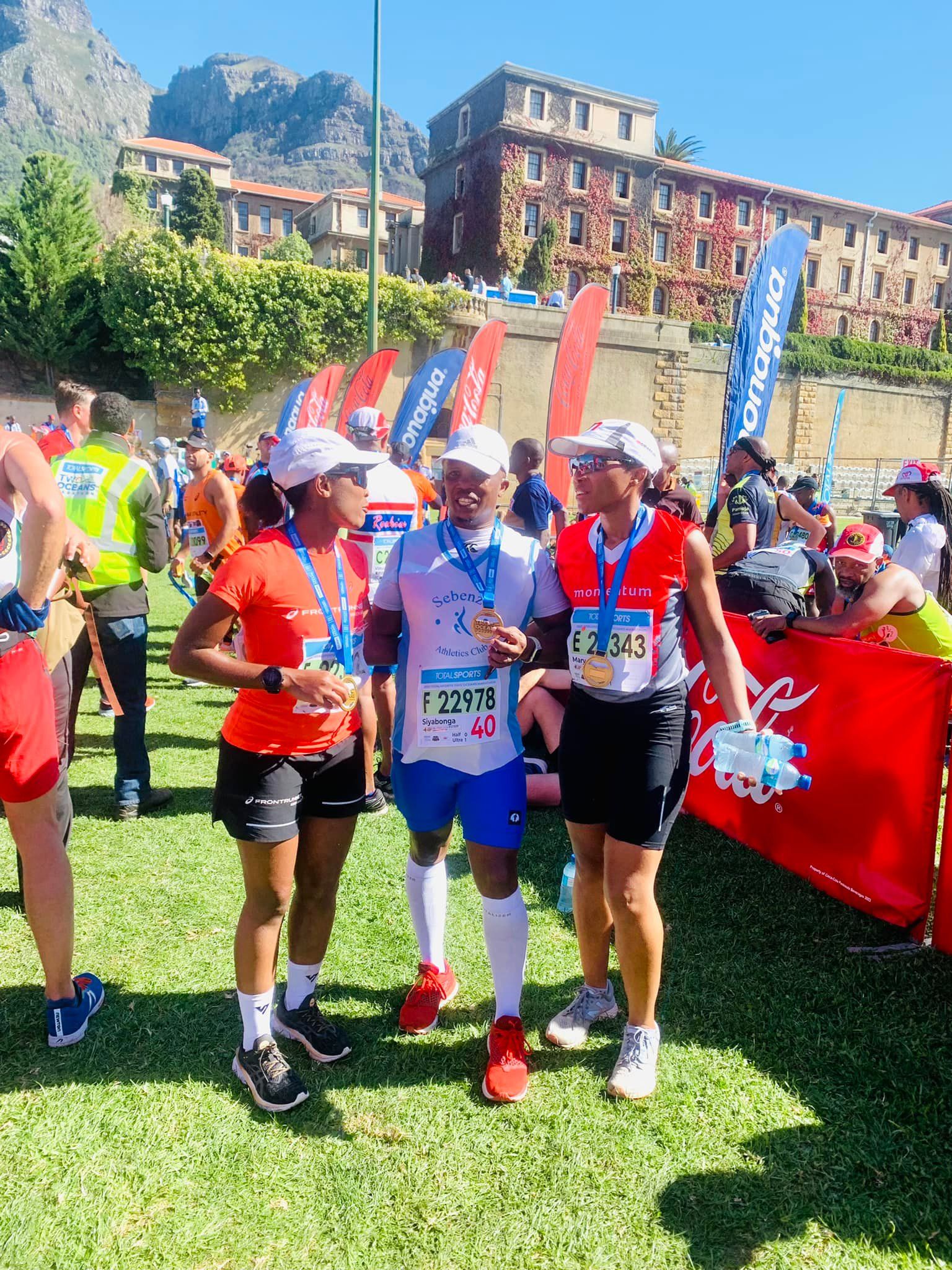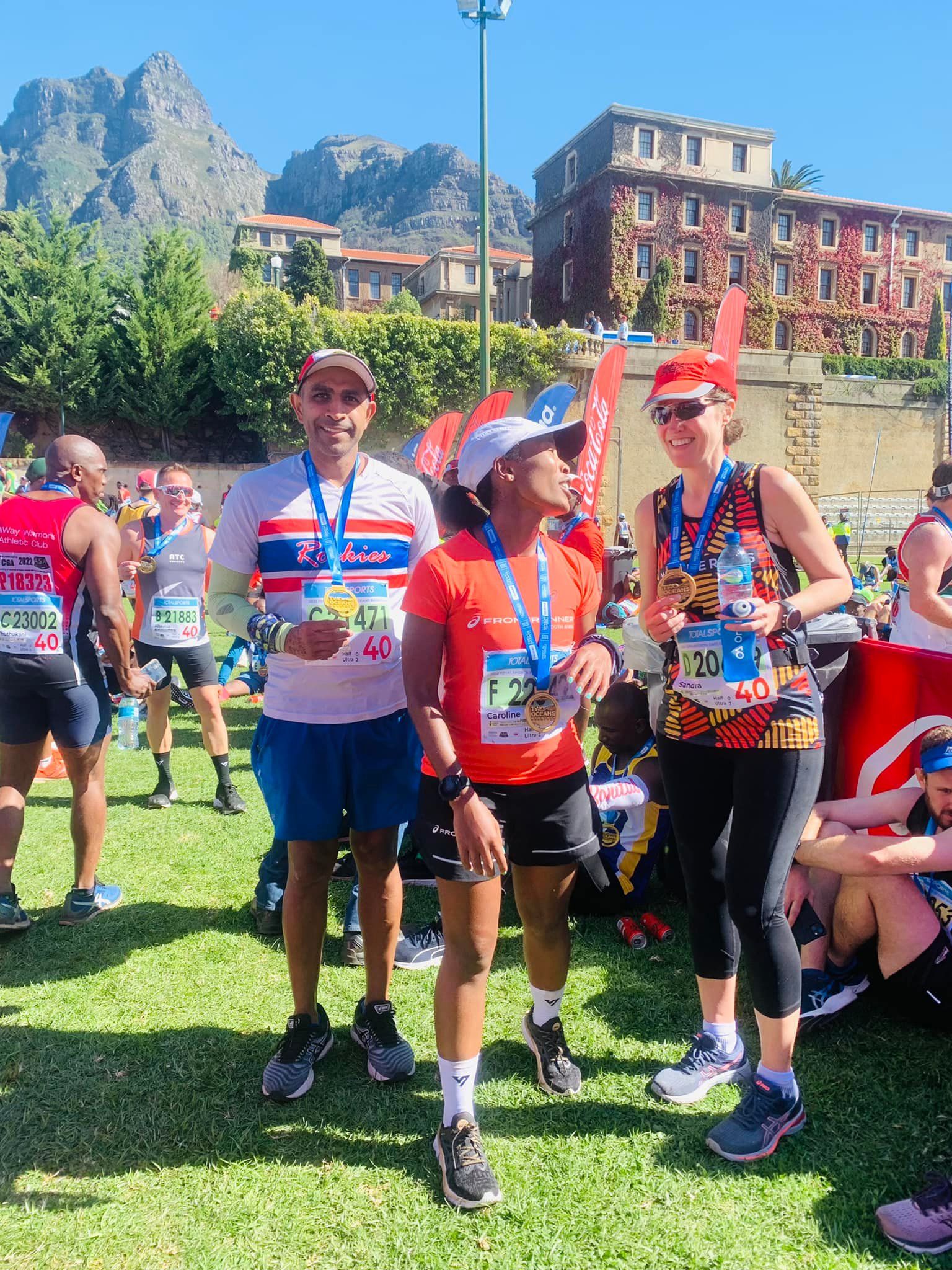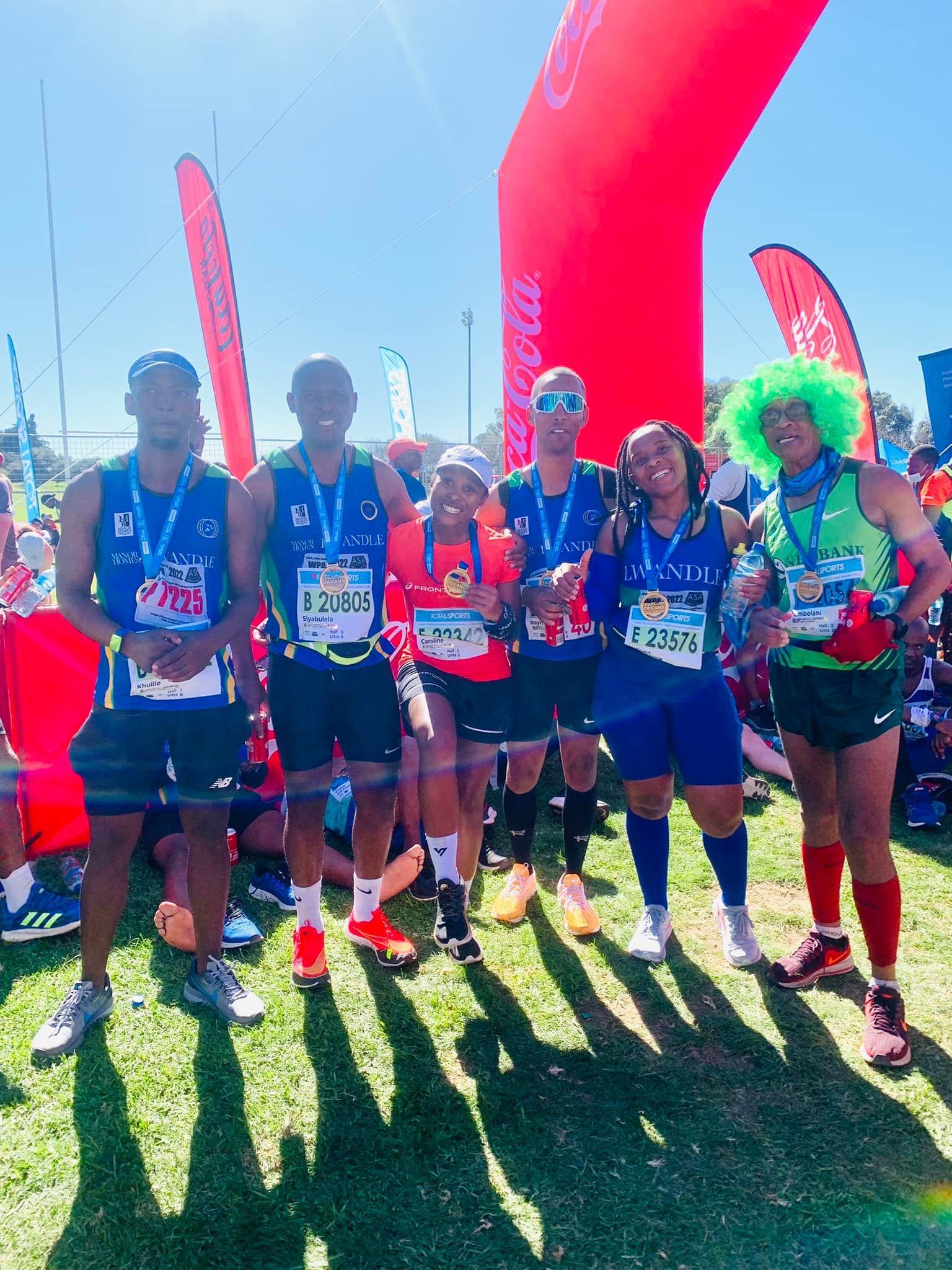 In conclusion 
Long-distance running is indeed a powerful sport" that brings people together and I had a great experience at the Two Oceans Ultra. I'm now 1 step closer to Comrades 90.2km Marathon down run the race, already entered and navigating my ongoing training strategy for the ultimate human race.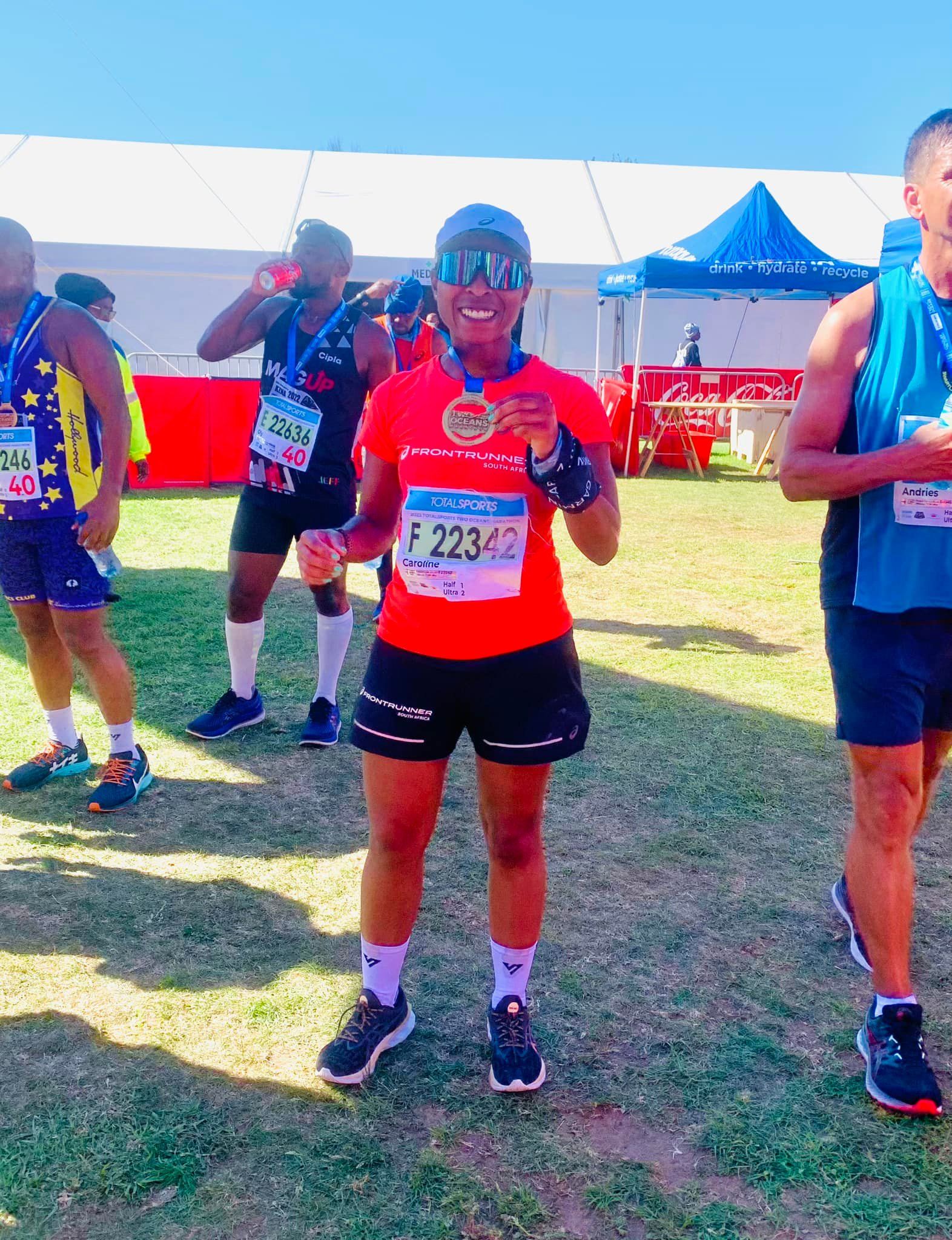 That's the end, until next time, and happy running! :)
written by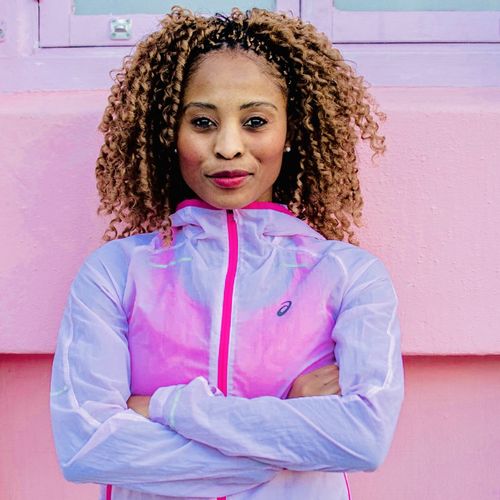 Dr Caroline Pule
Medical Scientist (PhD), Philanthropist, Fitness Inspiration and Motivational Speaker from Cape Town, Western Cape Province


Club: ASICS Running Club

My Disciplines