Goodwill Ambassador for Tygerberg Hospital Children Trust: Running for a good cause, my passion for running, and my love for philanthropy motivated me to do the Preemie 50km ultra road race.
I was so happy and humbled to make it to the finish line of the first-ever Preemie ultra road race, covering 50.7km (538m elevation gain) on the road and running with the other two dedicated runners. We took it easy (as my knee was still recovering and we also wanted to enjoy the journey) running from Gordon's Bay to Kleinmond, Western Cape, followed by the media crew which allowed us to do a couple of interviews along the way, sharing with our supporters the reason behind doing this race. It was so moving. By grace, God was really with me as I was worried about my knee but it didn't give me any problems throw out the race. The support from the Tygerberg Hospital Children's Trust team was just remarkable and reminded me why I'm blessed and happy to be their Goodwill Ambassador and this race reminded me why I love running and racing, just unexplainable!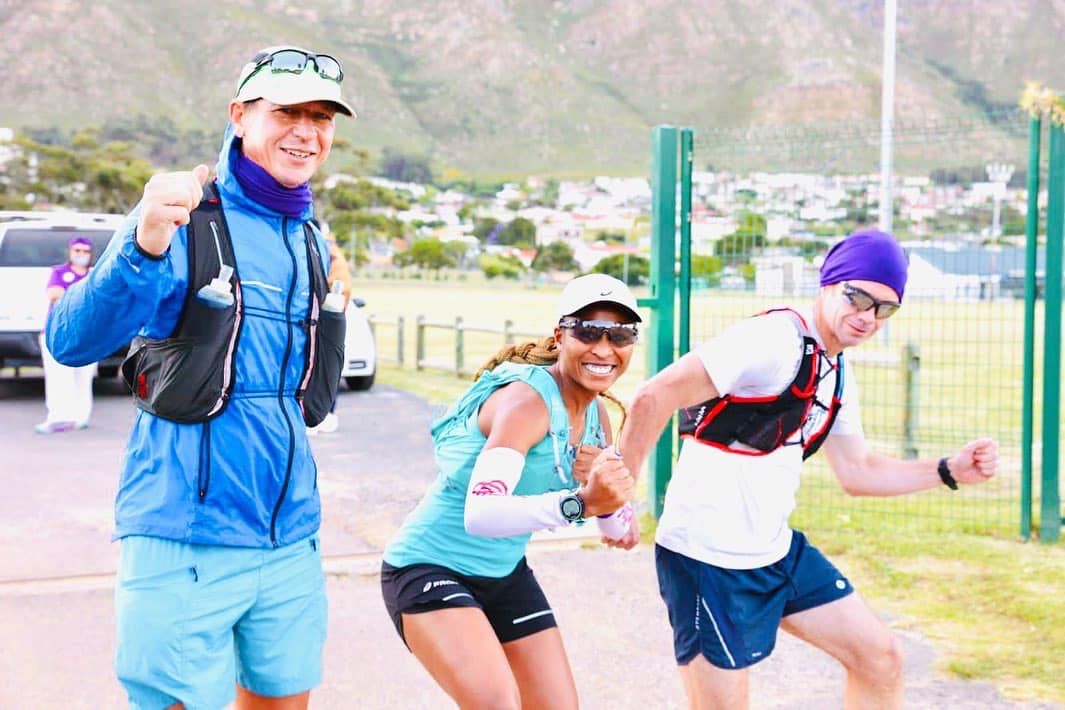 Running for a good cause and for change
This run was very special, in support of Tygerberg Hospital Children Trust (THCT) to highlight the survival rate of premature babies born at Tygerberg hospital and raise financial sponsorships that will contribute towards the health and wellness of the future children, youth, and adults and to purchase much needed critical equipment. I'm still in awe and happy about the success of this race, having to have been involved with its conceptualization from the very beginning. How the race idea all started in a coffee shop during my introductory meeting with some of the THCT trustees/team starting as an ambassador in 2020. And I asked why don't do a long run like a marathon type on an invitation basis, to add towards the Preemie walk and see how it would be and I will also run it and we can invite a couple of runners to join. The team liked the idea, expanded it, and took it forward and after our couple of meetings, we got to the start line of this incredible run. Wow, and now the first one is done and I participated. I'm happy I used my knowledge and love for running sport to add towards this good running cause, and knowing that I gave back to the trust. We managed to raise more than R22 000 and are exciting to announce that the race will be annual. Ended up with Barack Obama's quote that "The best way to not feel hopeless is to get up and do something. Don't wait for good things to happen to you. If you go out and make some good things happen, you will fill the world with hope, you will fill yourself with hope. And echoing Nelson Mandela's words that "It always seems impossible until it's done."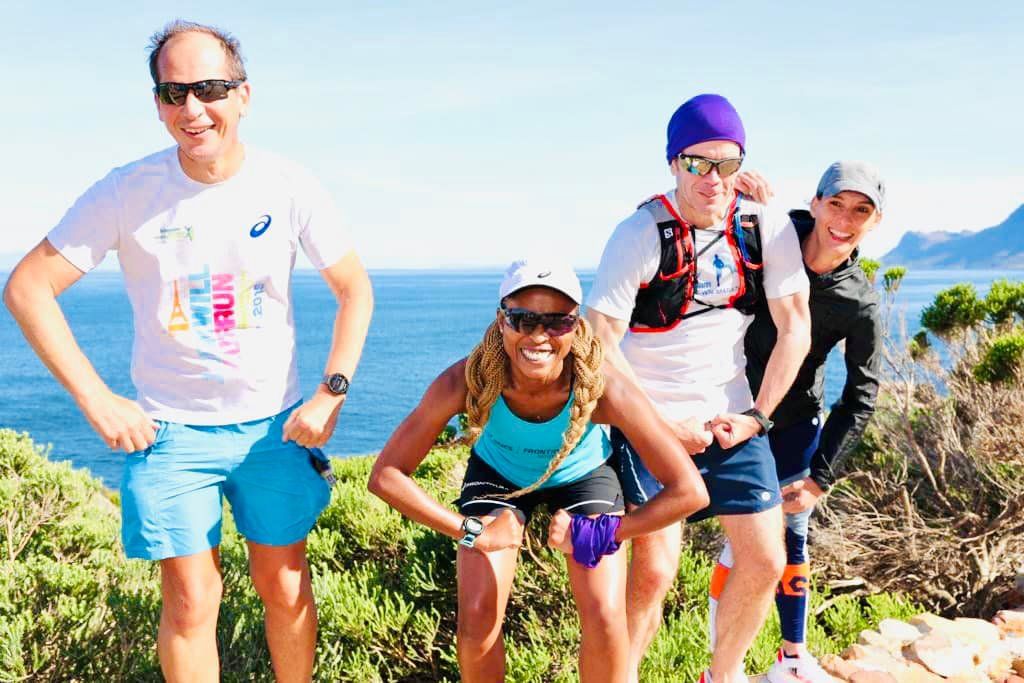 Wonder woman at heart reflection
On a final note, such ultra races challenge one to such an extent that they discover how strong and powerful, mentally they are. This race from 44km to 50.7km, I felt the challenge both physically and mentally, and I pulled through, pushed till the finish, still smiling. Wow, I'm such a "wonder woman at heart", I thank God for the strength and fighting spirit, as even though I took it easy, uphill runs were hectic and the fact that I participated in this race just a week after my Germany business trip and I was still catching up with everything. While at trails I fell twice hurting my knees and elbow a bit, having to take days off to recover, scared I might not make it but by grace, I did it! My first ultra road race in 2021!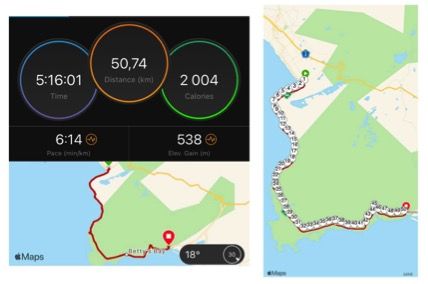 So remarkable, with all this in mind, I realized and I was reminded, "I'M A PASSIONATE RUNNER and CANNOT LIVE WITHOUT RUNNING" I also thank God for the ability to run and the amazing running community! Until next time, happy running people :)!
written by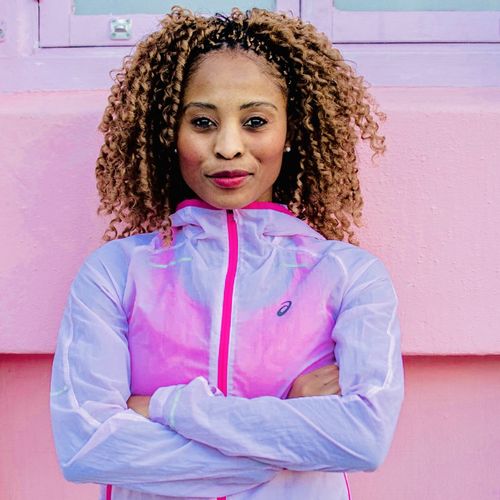 Dr Caroline Pule
Medical Scientist (PhD), Philanthropist, Fitness Inspiration and Motivational Speaker from Cape Town, Western Cape Province


Club: ASICS Running Club

My Disciplines