It was all about discipline and endurance
I had an idea to run 20km a day for 5 days. I was intrigued to find out how my body will cope to the challenge. I wanted to see how far I can run in a week and it ended at a 160km. I have never ran anything of this distance ever in my life. I also just wanted to build my endurance a bit and running 20km a day for 5 days made sense for the build up. My week started on a Sunday racing a half marathon. My race didn't go as well as I planned it but the important part was I finished the race.
A 20 Km run isn't just a run. It's an endurance event. It can take a toll on your body and i figured it wasn't going to be an easy task. However, with my fitness level I knew I could hold up. I worried about whether I'm going to crumble after a few days or struggle with lack of sleep and nutrition which can affect my energy levels and performance but all worked out for the best.
I started my challenge with advice to take it easy and not make it about pace but endurance. So I decided to maintain an average of around 5:20/km. I was trying so hard not to run faster than this even where the road allowed or the body was pulling me. Discipline was the order of the day. I thought by midweek I would be tired and worn out but my body was responding very well to the training that I was able to run fast on the second half of my Wednesday run. I was recovering well and able to wake up in the morning and go. I felt like my energy levels were increasing and I was getting more power in my legs. After my runs I didn't feel like I ran at all. Some days I was tempted to run in the afternoon as well. I felt I could run further by increasing my mileage but I decided to stick to the plan and not deviate and risk not finishing my challenge.
The most important part of the training was not running. It was the sleeping and nutrition. Enough rest and proper nutrients helped kept my energy levels high. Stretching and cross training also has a great positive impact on your running. My body wasn't sore and I wasn't feeling tired at all that at the end of the 5 days I was able to run 30km on day six. It felt easy
Planning my routes also helped me wanna get out there everyday and explore them. Some routes were new and some made up while some were familiar. It might sound cheesy but laying out my gear the previous night made a difference. 
And this is how it went:
Sunday: 21.32km at 5:21/km
Monday: 20.30km at 5:23/km
Tuesday: 20km at 5:24/km
Wednesday: 20.30km at 5:16/km
Thursday: 20km at 5:23/km
Friday: 20km at 5:19/km
Saturday: 30km at 5:13/km
It was an amazing week and I felt good every day after my runs. Physically I'm fit and strong and the mental aspect of things made it even better. I wasn't sure I could do it but it was so easy that I've decided to increase my weekly training mileage. After this, my next challenge will to be about both pace and distance. I'm going to challenge this body to its limits.
written by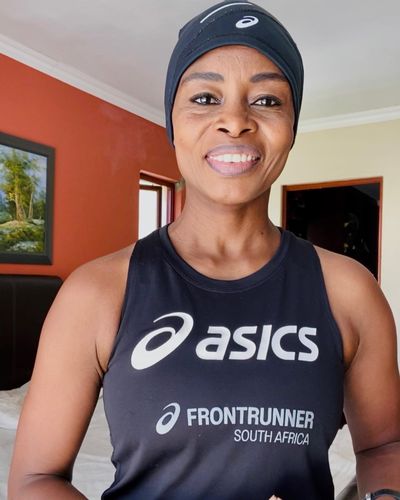 My Disciplines