Having to be a traveller and enjoying the perks of exploring different cities, not only did running in New York City captivate me but also the fascinating surroundings I got to see while running. When travelling, I have taught myself how to draw up a realistic running schedule, that can be integrated into my hectic to do list. Here I share one of my 2017 highlights, running in Central Park, Manhattan, New York City, USA.
Running in Central Park, Manhattan, New york City :)
Firstly, having the opportunity to run in Central Park, Manhattan, New York City and experiencing all other great things, it was such a blessing. Wow New York City is one of the best well known cities in the world, known for its numerous tourist attractions (one of them being central park), fast pace of living and all great for business by the Wall Street hence labeled the Big Apple, a city that never sleeps.

Since Central Park is one of the famous tourists' attractions and it could be highly packed, I found the best time to run there to be either early morning or mid-morning when there isn't a lot of people so you have more clear space to run. But then again Central Park is massive and cannot not comprehend the end of it, literally one could end up running unplanned half marathon by running around it multiple times trying to see other sides of it. It is so green, fresh, lively, fresh air and you can even here the sounds of birds. Ah! Running there was just breath taking, starting from just enjoying the view as I enter it via Columbus Circle side, running, seeing other people running and cycling incredible. Multiple memories were made and learned that actually most New Yorkers do enjoy running and cycling, which is good for healthy living.



In closure
I had an epic amazing time running in Central Park, Manhattan, New York City, USA. It was easy to adapt to American's running culture, but then again the time differences was a challenge, 6-hour time different. Took beautiful pictures and met amazing people.
 Thank you New York City for being Awesome :)… For the love of running….ASICS FrontRunnerZA
Happy Running!!

Caroline Pule
written by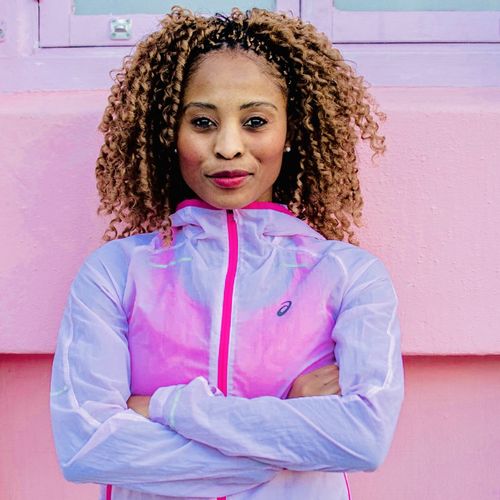 Dr Caroline Pule
Medical Scientist (PhD), Philanthropist, Fitness Inspiration and Motivational Speaker from Cape Town, Western Cape Province


Club: ASICS Running Club

My Disciplines