The fact that with an availability of running shoes one can run anywhere in the world, where there is just enough space, I have learned to fit running along my international travels. And the best runs are those while one is travelling to exotic places, different countries and different surroundings and all this make running liberal and fun. Here I share my 2017 highlight, running in Jalisco, Guadalajara in Mexico and all the great moments that kept me to appreciate running while travelling more.
Running in Jalisco Guadalajara, Mexico
It was incredible, exciting and fun. Having to be a traveller and enjoying the perks of exploring different cities, not only did running in Jalisco captivate me, also the fascinating surroundings and areas I got to see while running. Mexico it's a beautiful country, and Guadalajara is one of its best cities to visit, filled with amazing landscapes and nice residential areas suitable for running, great weather, and the time I was there is was Autumn season and the weather was perfect, not too hot or cold. I had a great experience and made memories, I took videos, which one of them did share below, and also increased my kilos. The only, the thing which was difficult for me was for my body to get used to the 7 hour time differences adjustment and as Mexico time period is 7 hours behind South African times and the times I had to run my body was either in a resting mode and it would be hard to will myself through.
Conclusion
In closure, I'm thankful to have gotten a chance to experience running in Guadalajara Mexico, totally far from South Africa and very different climate, environment and running culture. Of interest few people seem to be running around the neighbourhood I stayed in compared to Cape Town, almost every 3-5 hours would see runners everywhere.


Thank you, Mexico, Guadalajara, Jalisco for being amazing :)!!

             For the love of running... I MOVE ME...
                     ASICSFrontRunner South Africa
written by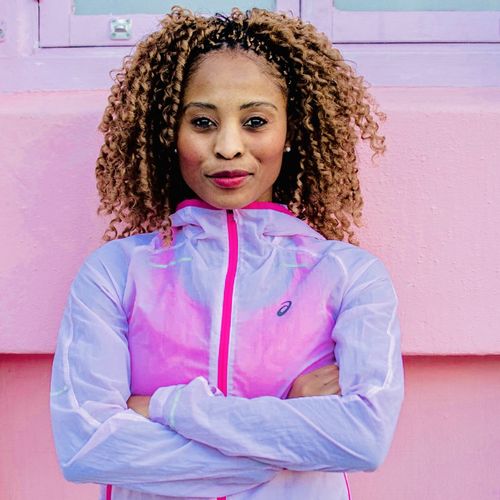 Dr Caroline Pule
Medical Scientist (PhD), Philanthropist, Fitness Inspiration and Motivational Speaker from Cape Town, Western Cape Province


Club: ASICS Running Club

My Disciplines