ASICS is Proud to be one of the sponsors of the Spar women's Challenge PTA 2017 and it was a wonderful experience to be part of the Spar women's Challenge Media Launch.
Last night we were spoiled by Spar flagship at Menlyn Main, along with The Spar Women's Challenge Team for the Spar women's Challenge Media Launch! ASICS is Proud to be one of the sponsors of the Spar women's Challenge PTA 2017 and it was a wonderful experience to be part of the event.
It was a beautiful evening with Athletes, Celebrities and Brand ambassadors from all over the Country coming together to be #BetterTogether. I got to meet some of South Africa's Top Female athletes and enjoyed chatting to them, a true inspiration and I felt very proud to be sitting among these top Ladies.



The Pretoria leg of the SPAR Women's Challenge has grown from humble beginnings to one of the world's biggest road races. This challenge is the most popular and inclusive road race in South Africa, attracting the country's top professional female athletes and thousands of recreational runners. The race began in 1996 with just 600 entrants racing along the University of Pretoria's Groenkloof campus.
Today, more than 25 000 entrants from around Gauteng run through Centurion's streets, starting at SuperSport Park Stadium, looping back along a 5km and 10km route. Participants include Olympians, top age-group competitors, and thousands who run for charity and to achieve their own personal goals. An estimated 15 000 spectators turn out in support of the event, along with hundreds of print and broadcast media.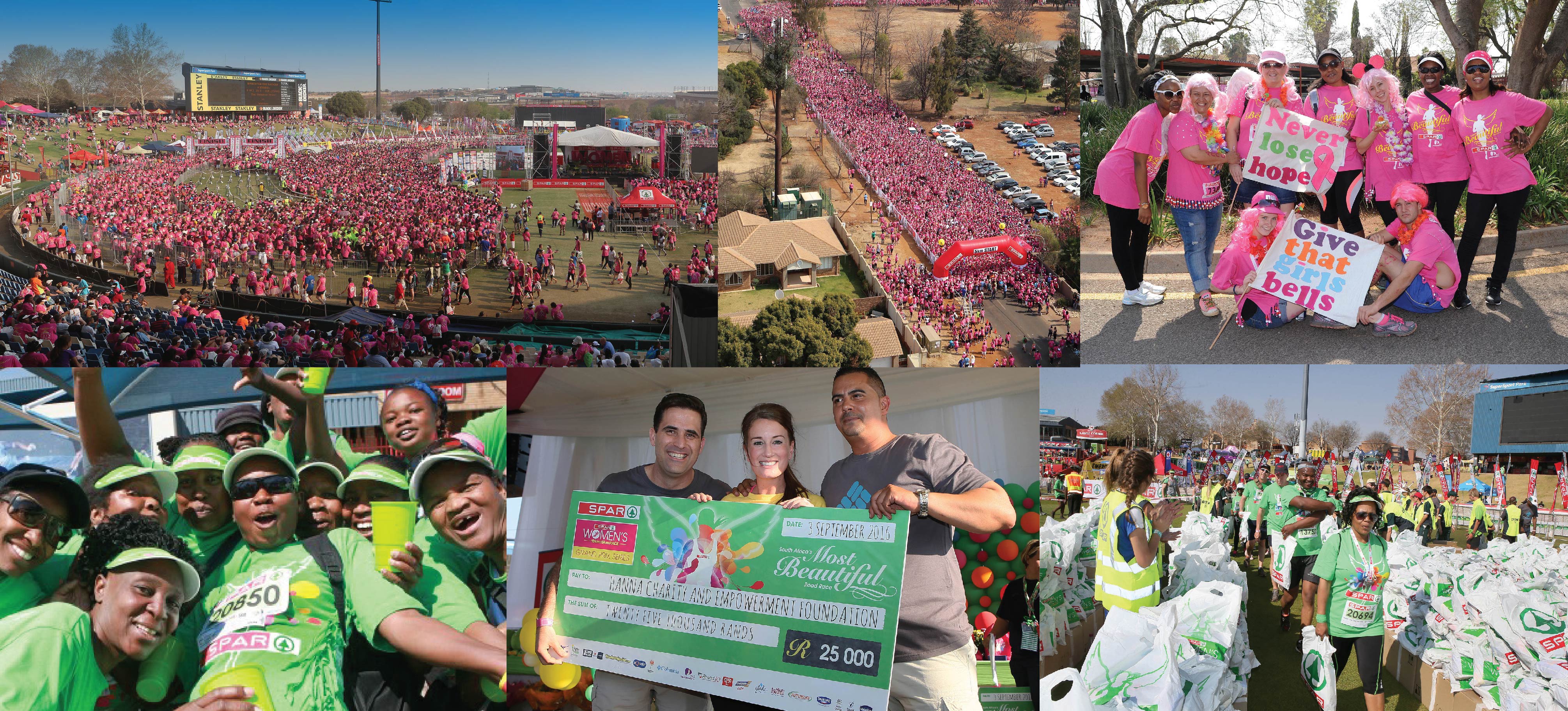 The evening started with registration and we all received Name tags and was treated to delicious treats and drinks. There were pictures being taken and lots of mingling going on. Everybody was in good spirits and enjoying the evening. We were all ushered in to the conference room where we greeted by the energetic Warrior Ric.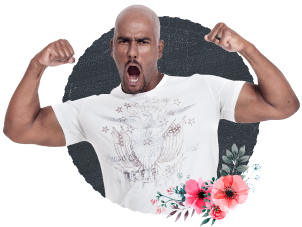 Warrior Ric is an inspirational individual encouraging people all over South Africa to get up and get fit. Warrior Ric along with other Brand ambassadors were there to speak to us and launch the theme for the Spar women's Challenge PTA 2017 - #BetterTogether. He was joined by Joe Black, and Hannon. Hannon gave us a beautiful coral lipstick that all the ladies wore on the night and was prompted to take a few Selfies with the social colour of the year – Coral. Joe Black told us about his Inspirational organisation called Be that Guy / Be that Girl. Where he strives to inspire kids and young people to step up in their situations. To help one another and the be that Guy/Girt that makes a dereference. Spar was so kind to donate R50 000 to this noble cause and to help him inspire more people where he goes. Oh and he is also a Afrikaans Singer – He sang us a few songs that was really beautiful.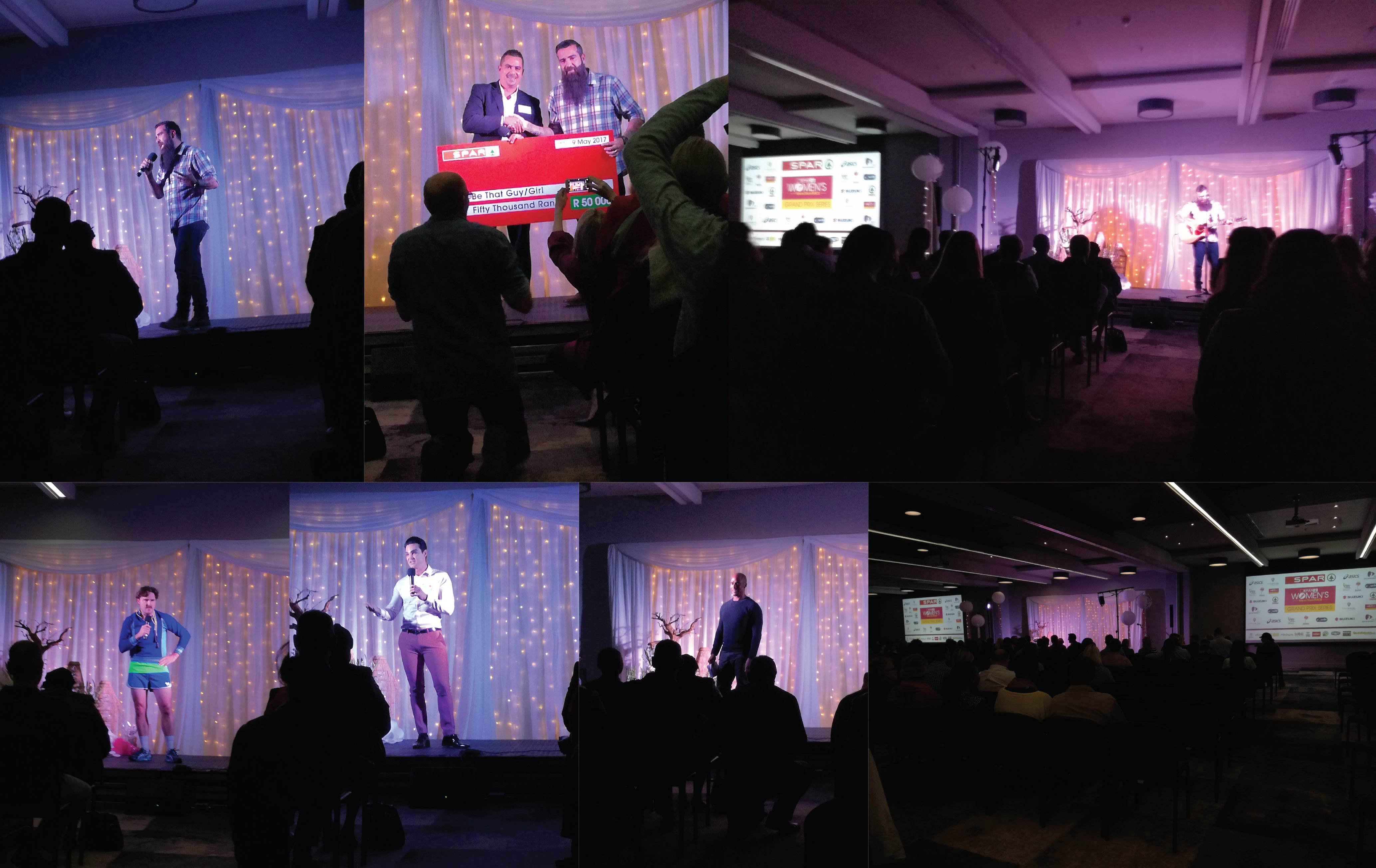 Spar opened its doors of its Flagship store in Manlyn Maine pta and spoiled each and every attendee with some of the most Delicious foods and drinks. It really was very beautiful walking though the store Listerning to the amazing music of MaJozi. We each got a R500 Spar Voucher to spend. The food was really presented beautifully and I couldn't decide what to try and what not. Lets just say I had to run a few extra kilometers today!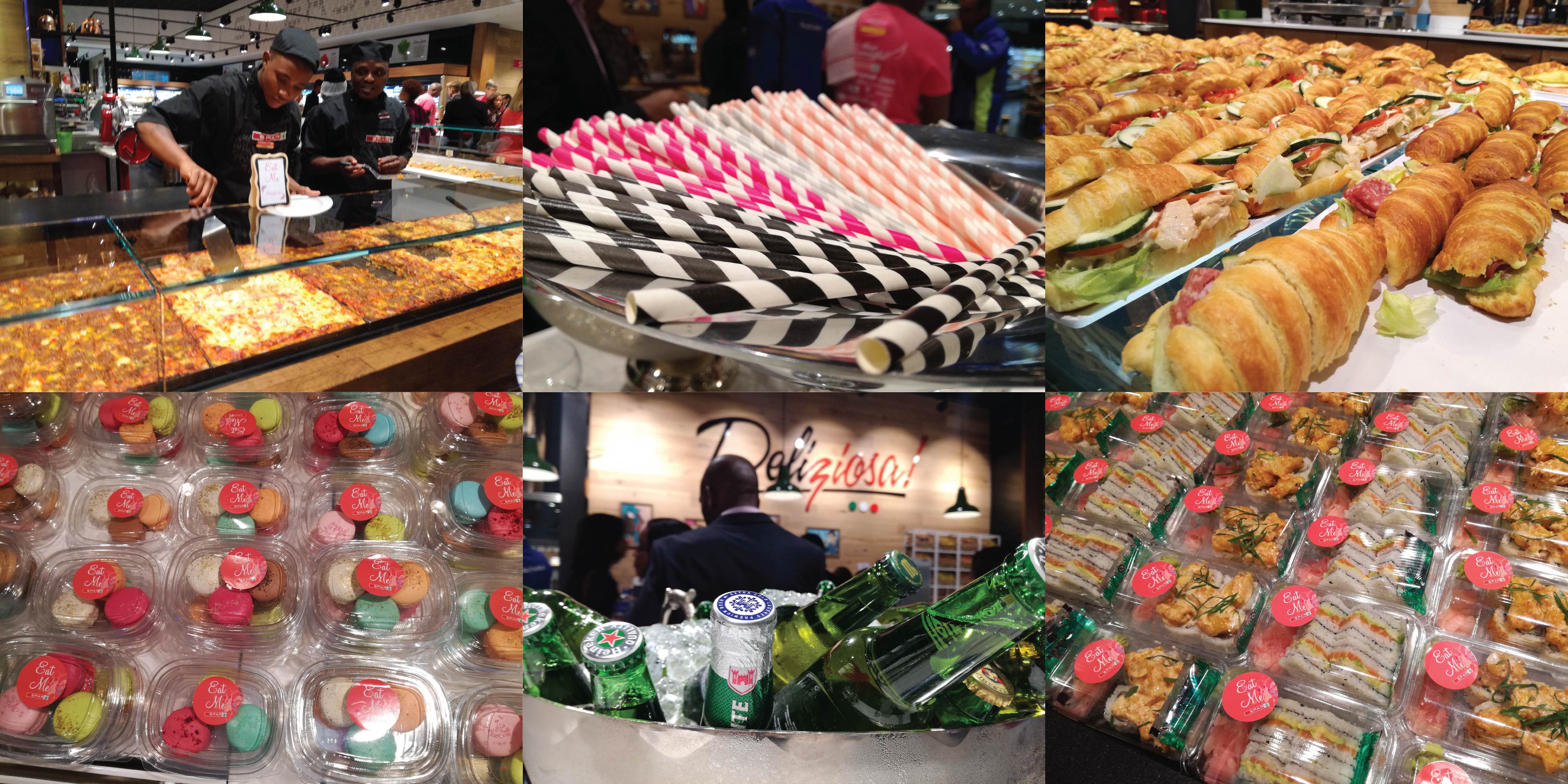 This year SPAR is uniting with the 25 000 runners taking part in the 2017 Pretoria SPAR Women's Challenge to prove that together there is nothing we cannot do – under this year's race theme, #BetterTogether.

SPAR's belief in working together originates from the vision of our Dutch founder, Adriaan van Well, when he established the organisation back in 1932. That original sentiment is as relevant today as it was back then – that we can all benefit by working together. SPAR's belief in working together with the community is founded on the conviction that our customers are our pillars. Working with our customers is incredibly important to us as this enables us to give back to our community – which is what SPAR is all about.
It's amazing to see that one person can make a true difference but together we have the strength and the ability change the lives of those in our community.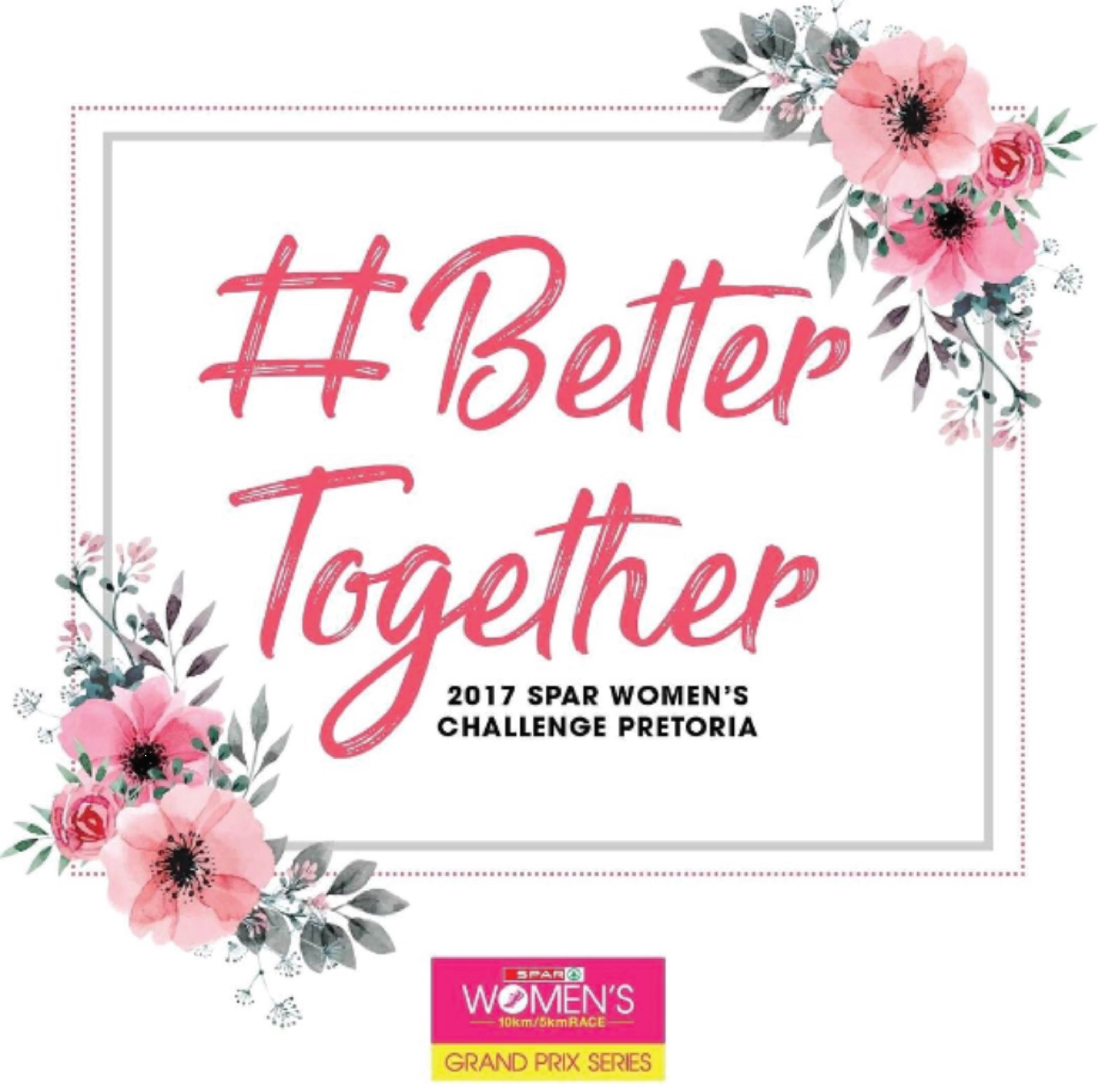 Join SPAR Women's Challenge PTA on 5 August 2017 and see for yourself that we are truly better together. The nationwide interest and participation in this race is inspiring and it all comes together when over 25 000 women run side by side on race day as one big, happy SPAR family.
Every year numerous charities and organizations in need of funding benefit from the race proceeds. The 2016 beneficiaries are: Chrysalis Foundation, Jacaranda FM's Good Morning Angels, Irene Homes, Zoleka Mandela Foundation, Cupcakes 4 Kids with Cancer, Hanna Charity and Empowerment Foundation and StandWithStan.
Join the conversation. #SPARLadiesPTA #BetterTogether
The female ASICS Front Runners here in Pteroria are very excited for the upcoming race – don't forget to enter and be #BetterTogether.
Follow me on JBRobinblog.com for more interesting Running Articles
Happy Running!
Jani xx
written by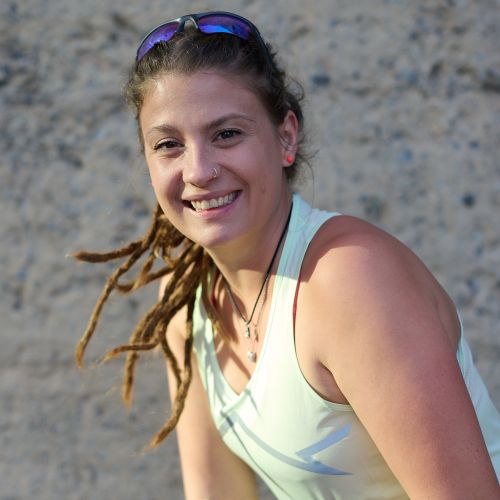 Jani du Toit
Mother, Blogger and Pattern maker from Pretoria

Age group: 30
Club: ASICS FrontRunner

My Disciplines