Whether I am doing a 21.1km on the road or an easy 10km on the treadmill, the ASICS Gel Nimbus 24 Lite's are the shoes for me.
To be honest, I have always preferred the ASICS Gel Cumulus over the ASICS Gel Nimbus, for many reasons, but the main reason was because of the difference in cushioning. For me, the Gel Cumulus has always felt more cushioned. But when I tried on the Gel Nimbus 24 Lite, I immediately fell in love. The moment you put the shoe on, you feel the comfortability of the FF BLAST PLUS™ cushioning which offers advanced impact protection for your long distance training. Not to mention the amazing neon blue/mint color (which is my personal favorite feature) which has reflective details that are strategically positioned to improve visibility when running in when there is limited lighting.
With the big goal I am working towards and having to cover a high mileage, I love how the ASICS Gel Nimbus 24 Lite is able to adapt to my diverse training. I generally alternate between running on the road and on the treadmill and this running shoe is able to adapt to both. I specifically enjoy the soft landing it offers me on the road and the extra cushion feel when I am running on the treadmill.
I see a lot of long-distance runners fall towards the ASICS Gel Nimbus purely because of its durability, comfort and being able to withstand high mileage on the road. The ASICS Gel Nimbus 24 Lite should be put in the same category, because it can still go through whatever the ASICS Gel Nimbus can go through and is perfectly adaptable for diverse running. This shoe is definitely one of my fav long distance running shoes :)
written by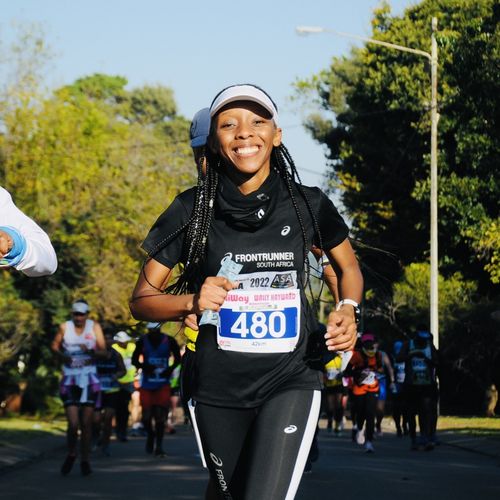 Mbalenhle Gumbi
Educational Psychologist from Johannesburg

Age group: 29
Club: Adventist Athletics Club

My Disciplines