Almost four weeks after the Lesotho Uplifting Trails trip and I still sit here, in awe of the amazing opportunity I was granted and the new lessons that I am learning each day.

"Whatever I start, I make sure I finish, even if I have to crawl" I said this so many times in my head and during the post run interviews. But this theory became very difficult to apply when my knee gave in on the 6th day. From the moment I was told about this trip, I told myself that I am going to finish this. My family, friends and running family believed in me wholeheartedly and were certain about my success. My mind was also already at the finish line, I already had a prayer of thanksgiving ready, I had a post with the most inspiring caption and I even had the most perfect pose for that final picture. But all that disappeared when I realized that I could not continue.
The niggle that I felt on the first day really put me off, I immediately knew what it was because I have experienced it before. I remember thinking "This cannot be happening…!!!" even with that, I decided to continue, thinking that it would eventually fade away, and also, there was no way I was going to travel all the way to Lesotho and stop on the first day. I remember beginning every single day with "I honestly do not know how I am going to complete this" because all odds were against me. But I still laced up and joined the team with the biggest smile on my face (sometimes a bit of worry) and began the run. My body was giving up each day but, my mind kept on saying "LETS GO!". My mental strength is most probably the strongest aspect of my running journey and I make sure to take advantage of it.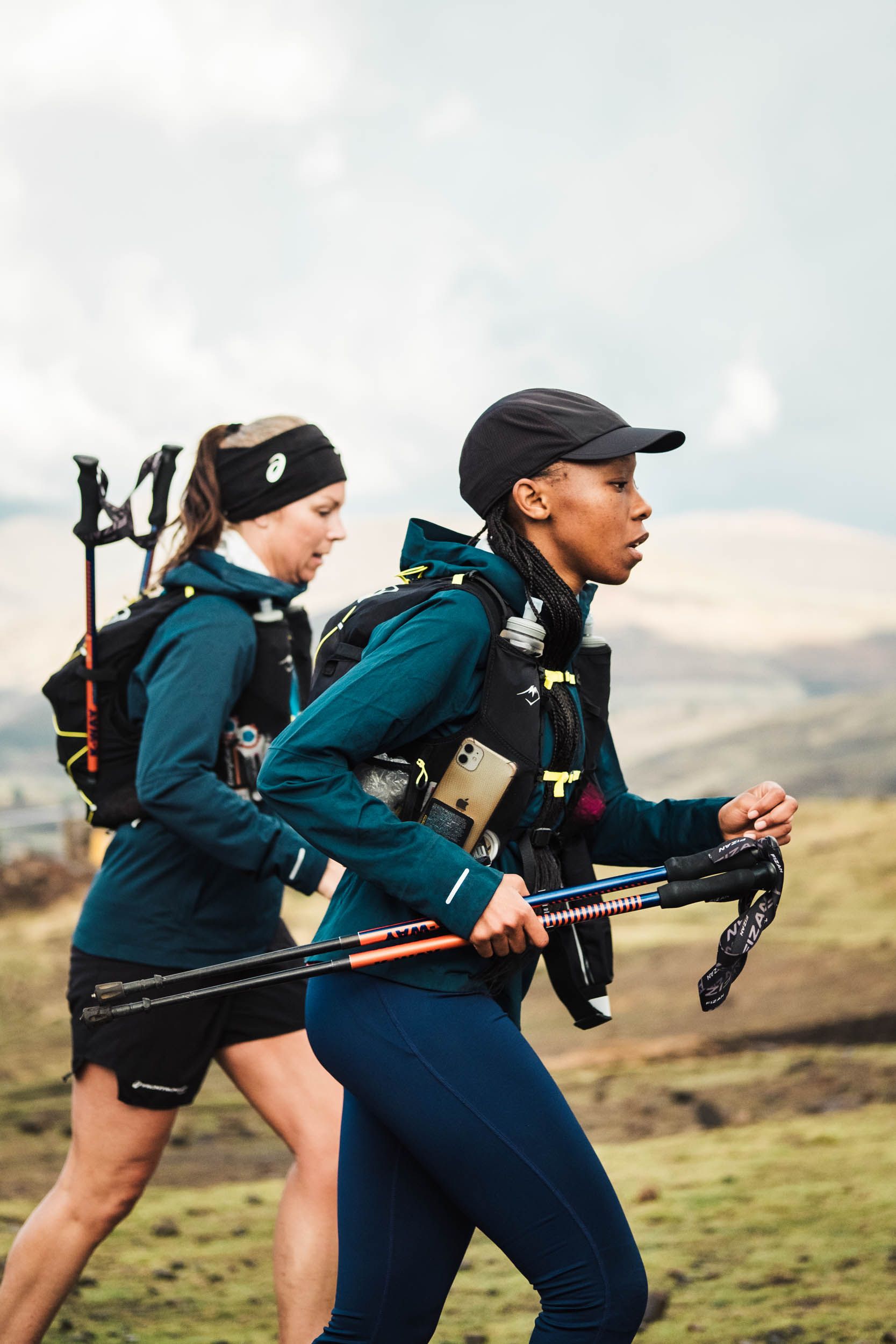 The strategy changed for the rest of the days, to run walk, which eventually developed to mainly walking (for me) from day 5 as the pain got worse. I kept on thinking to myself "I am holding everyone back, I am inconveniencing everyone, I am slowing down the rest of the team", and these were my own personal thoughts, but the team did not make me feel in that way, not once. I said this before and I still maintain, that I now understand team work after running with these amazing individuals. On some days the pain was better, on other days it was worse and I just needed to work around it, as long as I finished and the team ensured that we finished together.
Stopping was by far the most difficult decision I have ever made. Especially with my high pain tolerance, my fighting spirit and my "finishing what I have started" mentality. But it was most certainly the best decision I could make at that time. I was SO disappointed, I remember my dad being the first person I called, and his words "you have come far and I am really proud of you" still ring in my ear today. That, for me, was reassurance that it will be okay and it is not the end of the world.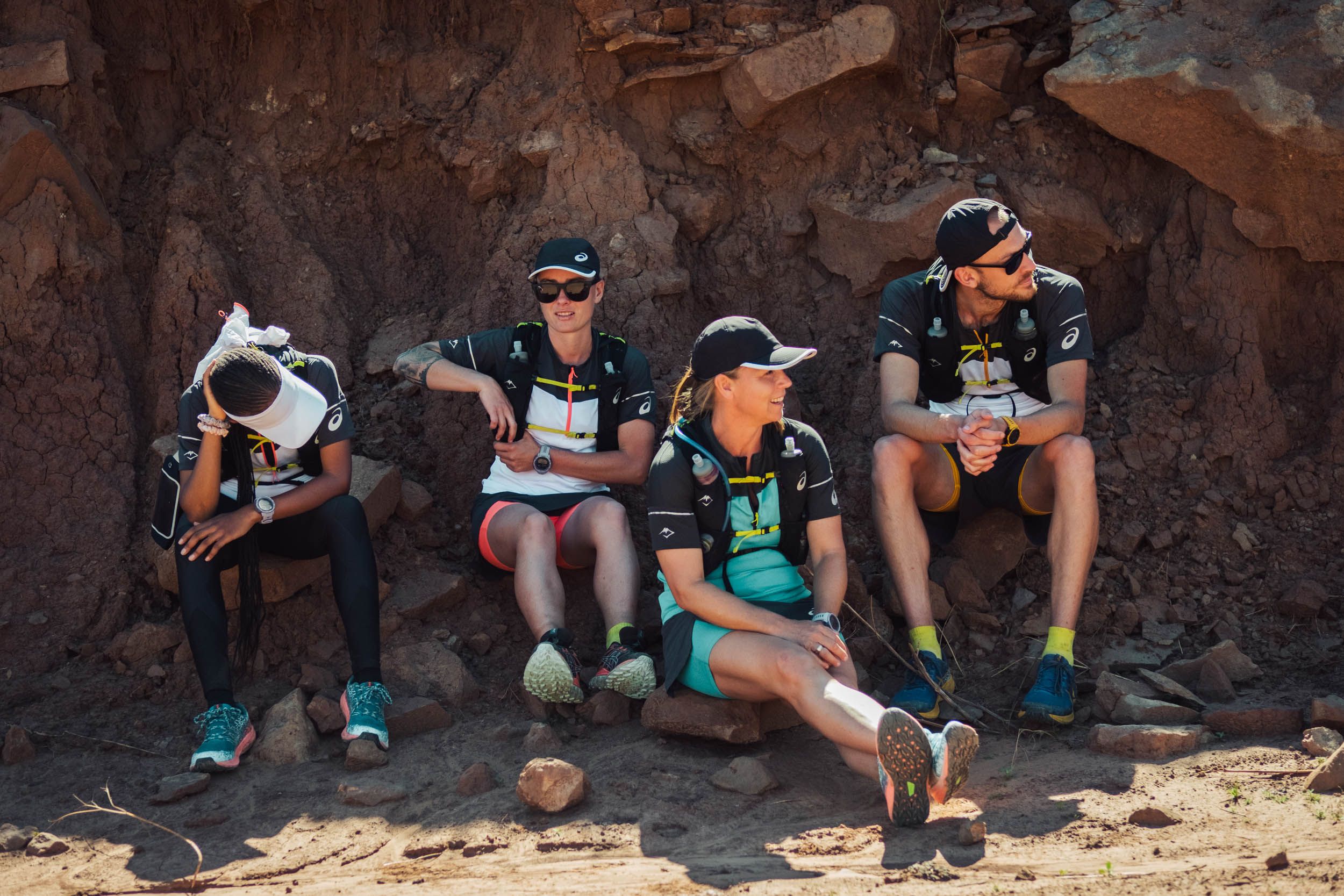 Sometimes when we put our minds towards a goal, and we work so hard towards achieving it. When our bodies do not cooperate, we get disappointed. I sometimes sit and think that I was robbed of showing my full potential, but I also feel like I did show my potential by pushing the way I did. Throughout this process I learnt that it is okay to be disappointed, it is okay to be embarrassed and it is okay for you to take some time off to process the emotions. It is also important for you not to allow those feelings to overshadow your achievement. There is always life after an experience, you will eventually run again, set new goals, and become a better runner through your experience.
There is so much I am still processing from this trip, and so many lessons that I have learned thus far. Some I wish I mentioned in my final interview. Overall, I believe that this experience fits in so beautifully in my running journey. It shows how runners are not perfect, all you need is a willing heart and a fighting spirit – and of course really cool running shoes.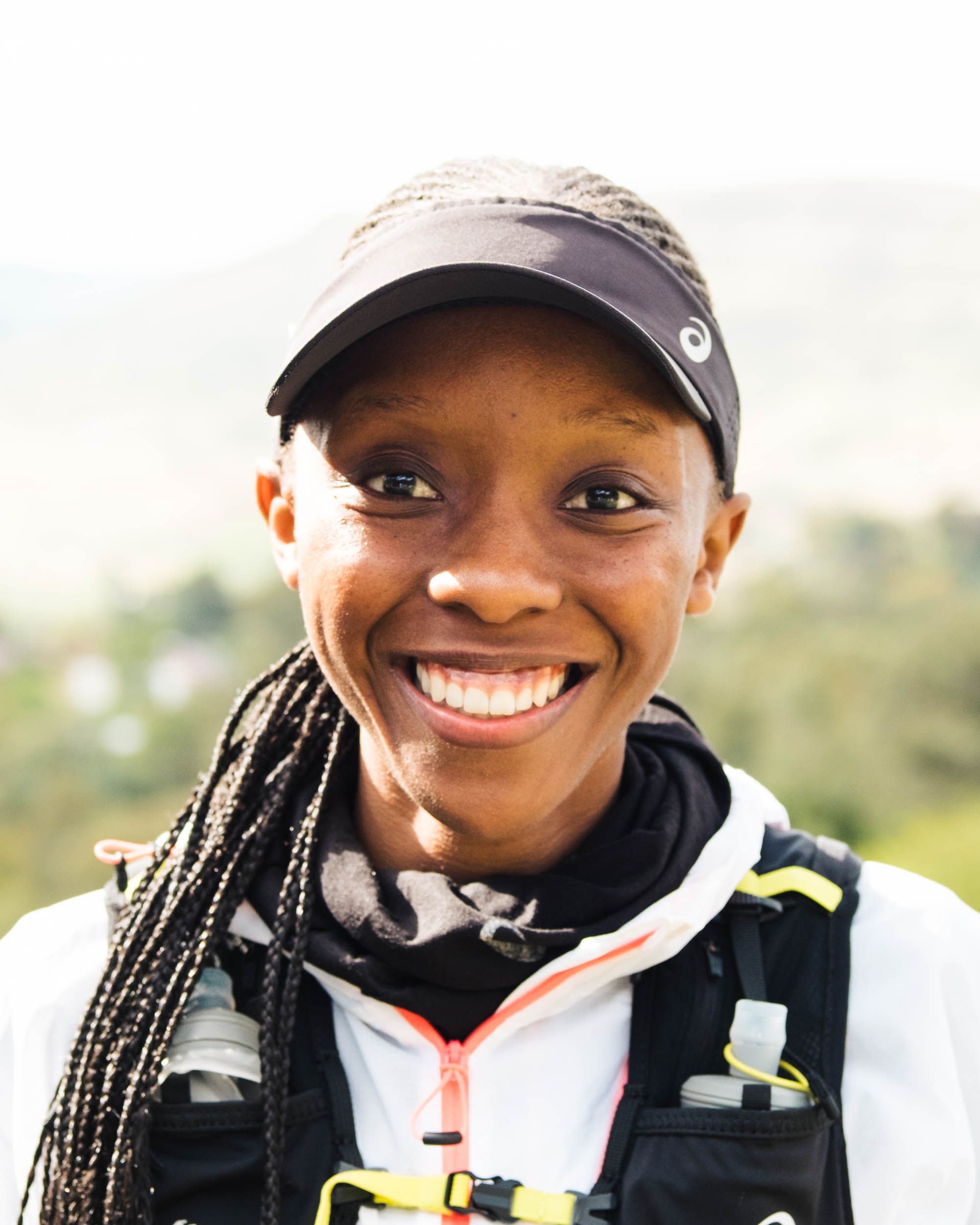 written by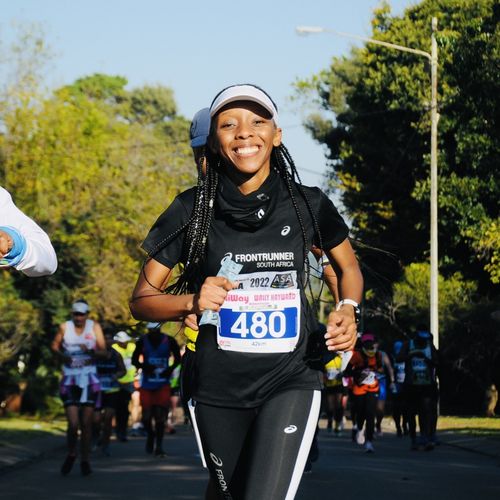 Mbalenhle Gumbi
Educational Psychologist from Johannesburg

Age group: 29
Club: Adventist Athletics Club

My Disciplines