It was a victorious moment to complete Weskus 42.2km full marathon 2022, against all odds (grumpy tummy), allowing me to qualify for Two Oceans Ultra 56km marathon and Comrades 90km Marathon. "Run when you can, walk if you have to, crawl if you must, just never gives up."— Dean Karnazes
Lesson learned "The significance of having the resilience to start something and see it through to completion"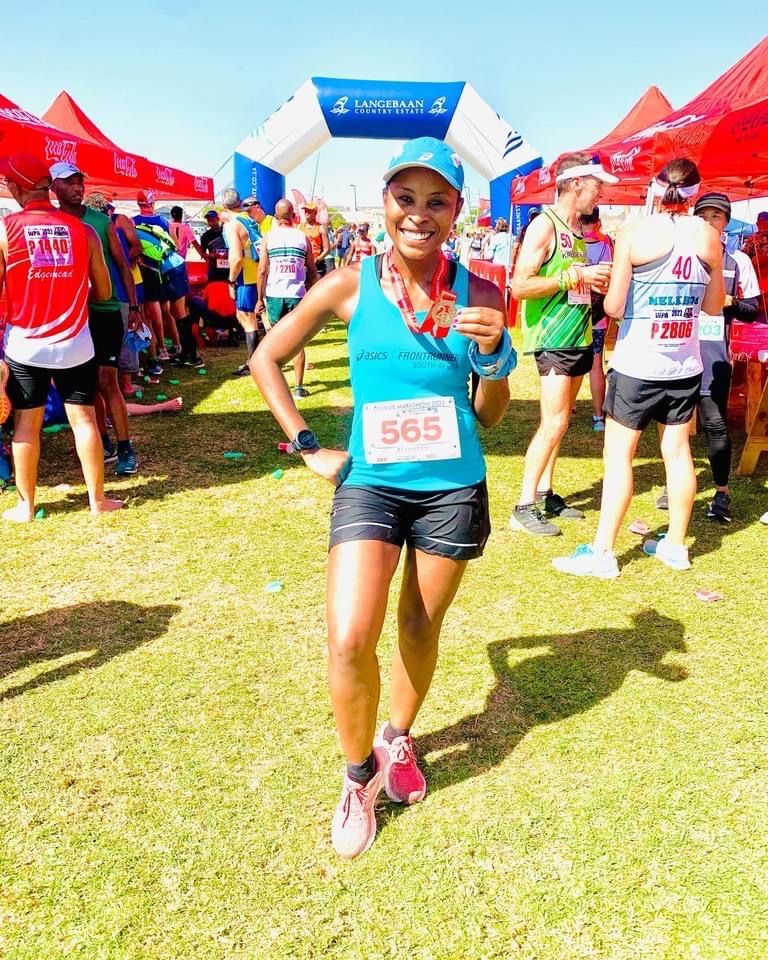 RACE DAY REFLECTION
Finishing this amazing yet tough full marathon with undulating hills was by the grace of God, given the fact that I wasn't feeling too well in the early morning of the race. I was really challenged both mentally and physically, as I had a grumpy stomach with some pain, and knowing that this was a compulsory qualifier race and the efforts of planning for it, I had to take a leap of faith and just run the race. During the run, I thought the grumpy tummy would stop but the pain got worse at 26km, had to use restrooms and take it easy. I started stressing as I knew it was important to run and finish in order to qualify for the Two Oceans 56km Ultra Marathon, which I have to wait for the past 2 years to run it again because of the covid-19 pandemic. It was hectic, lol (laughing), battling through the undulating hills, the extreme heat (high temperature), and not forgetting the iconic black mamba hill at 38km (which made the race great). I literally had to pray and ask God to help me to just finish within a good qualifying time and I soldiered on.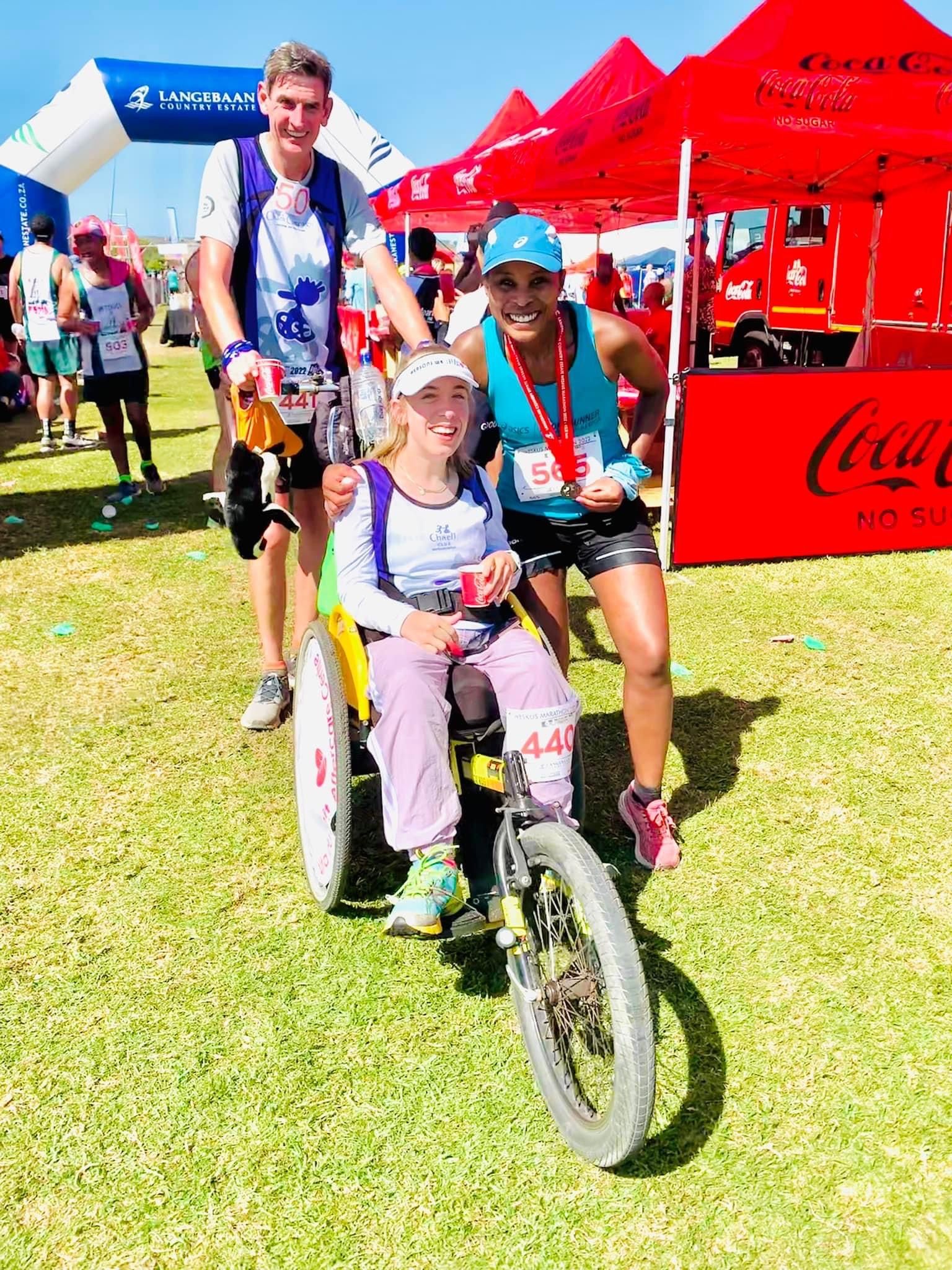 AT THE FINISH LINE
It was great and uplifting to celebrate with other runners about qualifying for the long-overdue Two Ocean Ultra 56km Marathon, lol, so everyone being for hilarious, danced, and took memorable pictures! Just having fun, a good reminder about how awesome the running community is and the reciprocated support among each other on the road. It felt so good to run a full marathon race again after 2 years of Covid-19-pandemic. Additionally, just to thank God for getting me to the finish line still smiling despite the grumpy tummy; even though I didn't get my PB, I was still chuffed with my finish time of 4:33:17s (449m elev. gain). And learned that is not a good experience to run with a grumpy tummy, it can really make it hard for one to enjoy the race. But because we love running and is in our blood, we always find a way to enjoy it against all odds and get to the finish line.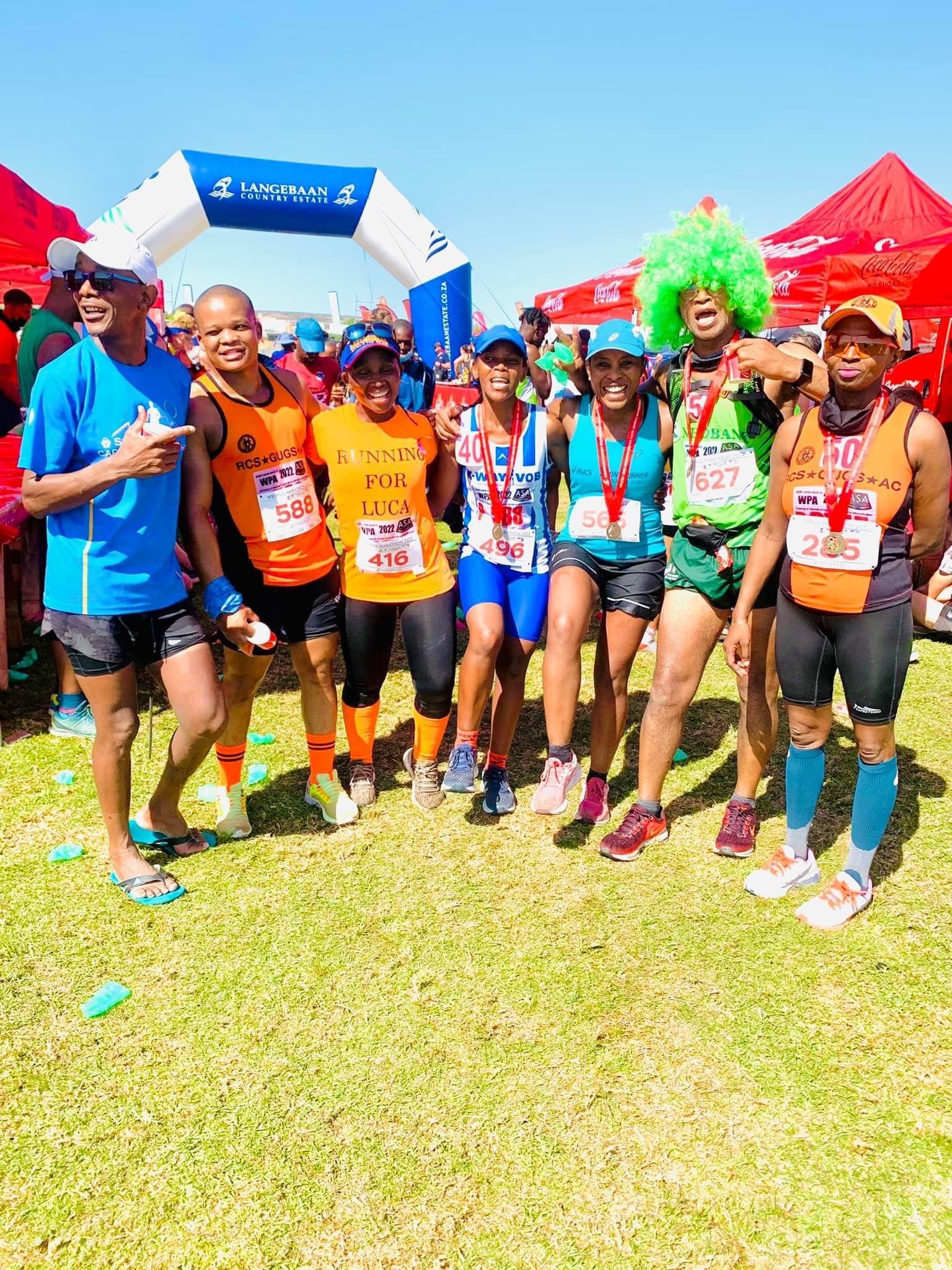 In conclusion, holding my hard-earned Weskus 42.2km Marathon finisher's medal felt amazing and so motivating to continue moving forward. Yes, I made it and the road to Two Oceans Ultra Marathon 2022, in preparation for the ultimate human race, Comrades 90.2km Marathon 2022, down run. With this in mind, I guess Doris Brown Heritage was correct to say, I quote "Running is a road to self-awareness and reliance-you can push yourself to extremes and learn the harsh reality of your physical and mental limitations or coast quietly down a solitary path watching the earth spin beneath your feet." For the love of running!
written by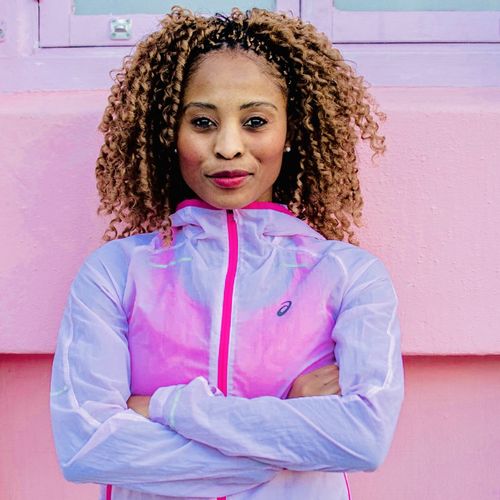 Dr Caroline Pule
Medical Scientist (PhD), Philanthropist, Fitness Inspiration and Motivational Speaker from Cape Town, Western Cape Province


Club: ASICS Running Club

My Disciplines