RUNNING AROUND THE WORLD: DIANE NUKURI 
Growing up in Burundi, a country torn by civil war, Diane Nukuri found comfort and positivity in running. She first gained global recognition at age 15, when she competed at the Sydney 2000 summer games.  Now a U.S. citizen, she finished the 2016 New York City marathon in 5th place, at 2:33:04. We sat down with Diane to talk about growing up in Burundi, her passion for running and where she's headed next.

What's your favorite inspirational quote?
These are two I use daily:

"Why fit in when you were born to stand out?" —Dr. Seuss
"Like the marathon, life can sometimes be difficult, challenging and present obstacles. However, if you believe in your dreams and never ever give up, things will turn out for the best." —Meb Keflezighi
What was it like growing up during Burundi's civil war?
It was hard, but you couldn't do anything about it. Because I lived there it was normal for us. I was young and my siblings were young. When you're in that situation, you are just lucky to survive. You just hope that your family is safe.
At what age did you decide to be a runner?
I was 14, and my school teacher suggested that we should all go for a run. If you made it to the top three, he would take you to a different province to compete. For me that was exciting, because I never went out of my little village. So I participated and I did well, and was supposed to go with the group to another province. When I told my mum, she was not supportive. My brother told me I could go and he covered for me. I was very stubborn.
Could you tell me more about your mum's support for running?
The neighbors used to come and tell my mum, "your daughter is embarrassing you." She didn't like hearing that they were talking about me. Running was not part of our culture—I was a woman, and women don't run. She was definitely not okay with it and I had to lie that I was visiting my grandma, but instead I went running.
Could you tell us more about your experience competing on the world stage?
I am grateful that Burundi sent me to the summer games in Sydney when I was 15. Being what I am today, and just being able to do what I am doing, is better than a gold medal. It sounds cheesy, but for me it's not always about the medal. The fact that I was able to graduate from college, the fact that I have been running now for ten years—to me that is the biggest achievement. The fact that I can go see my family and help them or others is the best thing I could do. I am really living my best life now.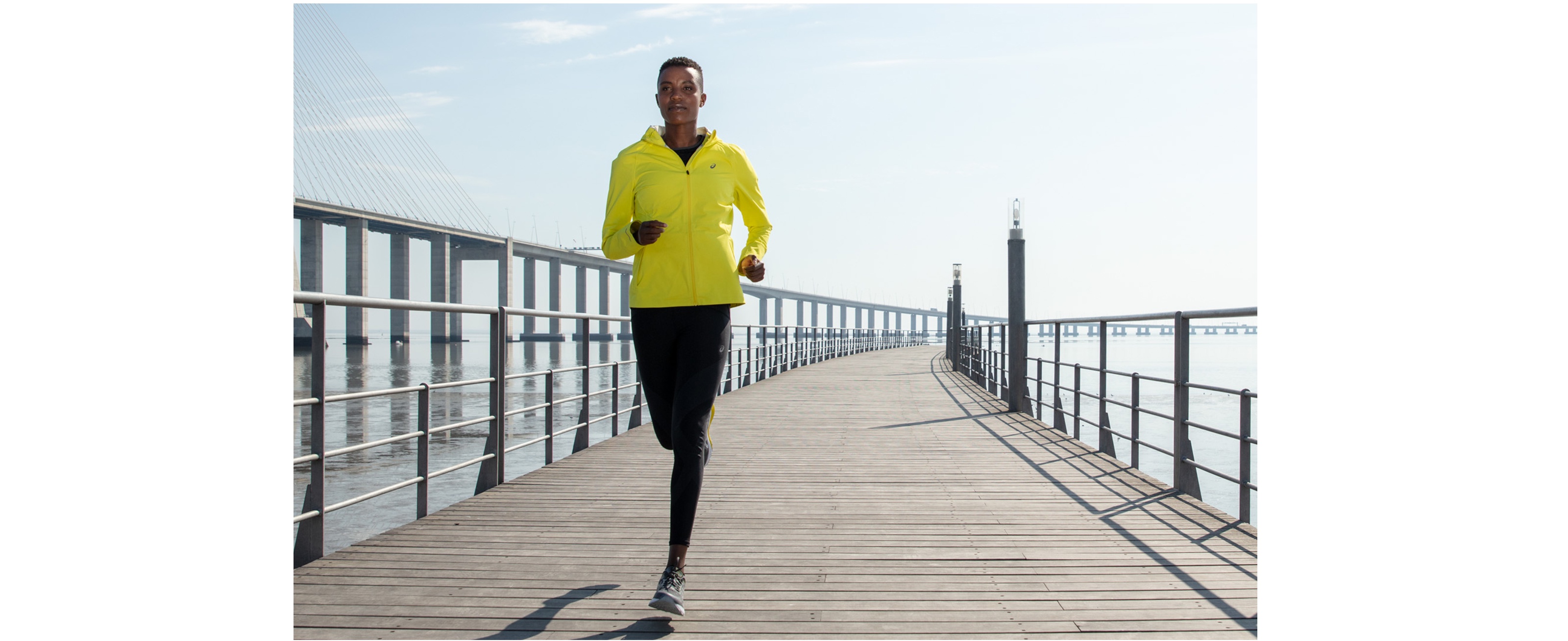 What motivational tips do you have for running?
My motivational tips are to find a running or training buddy, run in different routes, remind yourself why you run, follow a training plan and set a goal.
How do you prepare for a marathon?

I sleep a lot and relax. I try to save as much energy as I can.
I don't get greedy. No matter how good I feel, I never try to run more miles while training. I stick to my coach's program.
I listen to my body. If I feel tired, I take a day off or cross train on the elliptical or bike.
I usually give myself 10–12 weeks for marathon-specific work, and I try to stick to the same routine the day of my race.
I run a half marathon 3–4 weeks before my marathon as a tune-up to see where I am fitness-wise.
I set a goal I want to achieve before I start my training. Without setting a goal, I tend to lack motivation and focus.
On race day, I try to stay positive no matter what the outcome is. Good day or bad day, I know I gave it all I had.
How does running make you feel?
Running is very therapeutic for me. Life gets stressful, and when I run I can be by myself—or when I run with someone I can talk about life or just joke around. When I come back from my run, I feel fresh and happy again.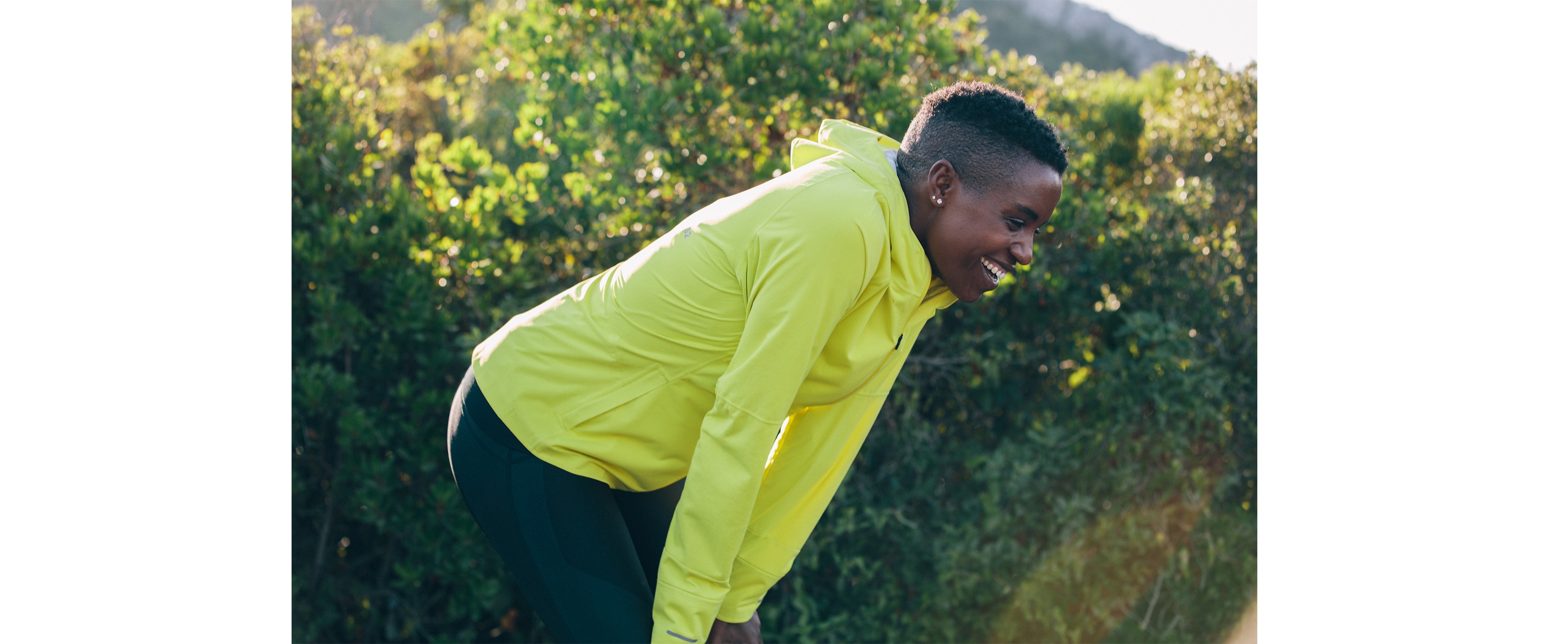 How important do you think mental preparation is for running?
I think mental preparation is very important. More important than physical—because you can be fit and ready to go, but if you start overthinking it starts messing with your head. The physical doesn't matter when you have already chickened out mentally. I think it is very important to stay focused and make sure the mental part is 99% of your preparation.



What do you do to mentally prepare yourself?
I have friends that I talk to for support and encouragement. It is about finding the people that know you really well and then they make you feel confident. They build you up. I value my friends' opinions and that helps me a lot. 
Some say a marathon is not fun, it is painful—and that it's about getting comfortable with the discomfort. Do you feel the same way? 
Yes. During training, you will never hit a wall in the same way as during the race—when you feel that way, you will just stop your training. But once you go to the starting line of a marathon, there's no dropping out just because you're tired or having a bad day. When you finish, it hurts, but you feel you can do anything. It is the same thing with life.
How important is a comfortable shoe for long distance run?

It's very important to feel comfortable in your shoes, especially for long-distance races, because it's not like you can stop and change your shoes in the middle of the race. For me, the GEL-NIMBUS™ 21 shoe has the right fit, cushioning and comfort.