THIS IS WHAT
WE DO
Our main goal is to support everyone around the world who loves to move. We're proud to keep evolving as a unique and authentic community where all our members can share their passion for running and practice our ASICS philosophy - a sound mind in a sound body.

We train, we race but most importantly we want to support and motivate each other and the people around us. We share our experience, knowledge and inspiration because together, we can get the world moving!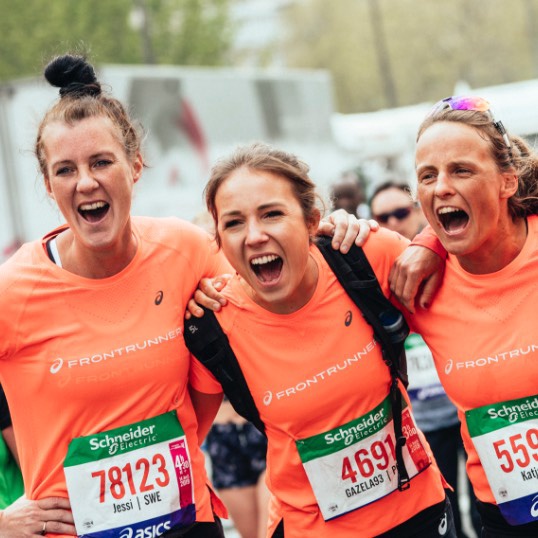 THIS IS WHO
WE ARE
Our team is a truly diverse group of people from different backgrounds who come in all shapes and sizes. We're young and old, we're beginners and professionals, from fitness coaches to sports experts, we run streets and trails.
It's the combination of all these things that makes our community so strong, vibrant and unique.

Since we started in 2010 we have grown to a global community with members in over 30 countries.

With more than 700 ambassadors coming together as one team, we are more than ready to take on 2020 and get the world moving!