2019 has been the year I fell in love with trail running. It's the perfect way to combine my love of running and fitness with the great outdoors. I'm still very new to this world and use the trails as a way to escape my city life, immerse myself in nature and take a break from hardcore training, instead using it as a way to switch off and relax.
If you haven't tried trail running or are super new here are some tips from one beginner to another to get you up that mountain:
Don't be scared- just give it a go: For years I over-egged trail running to be this difficult and scary thing, when in reality it's a lot of fun and definitely not as difficult as you think. Yes the uphills can be challenging, but the view is (almost) always worth the climb and you can take it completely at your own pace. 

Stick to marked paths, especially when you're new: I mean we all SHOULD be sticking to designated paths where possible, it's better for the environment in terms of soil erosion, stamping on plants and general stewardship, but this is more important when you're new or lacking in confidence. If you stray too far from the route you're at risk of finding yourself in some sticky situations or difficult to run in conditions. It's easy to get lost- trust me!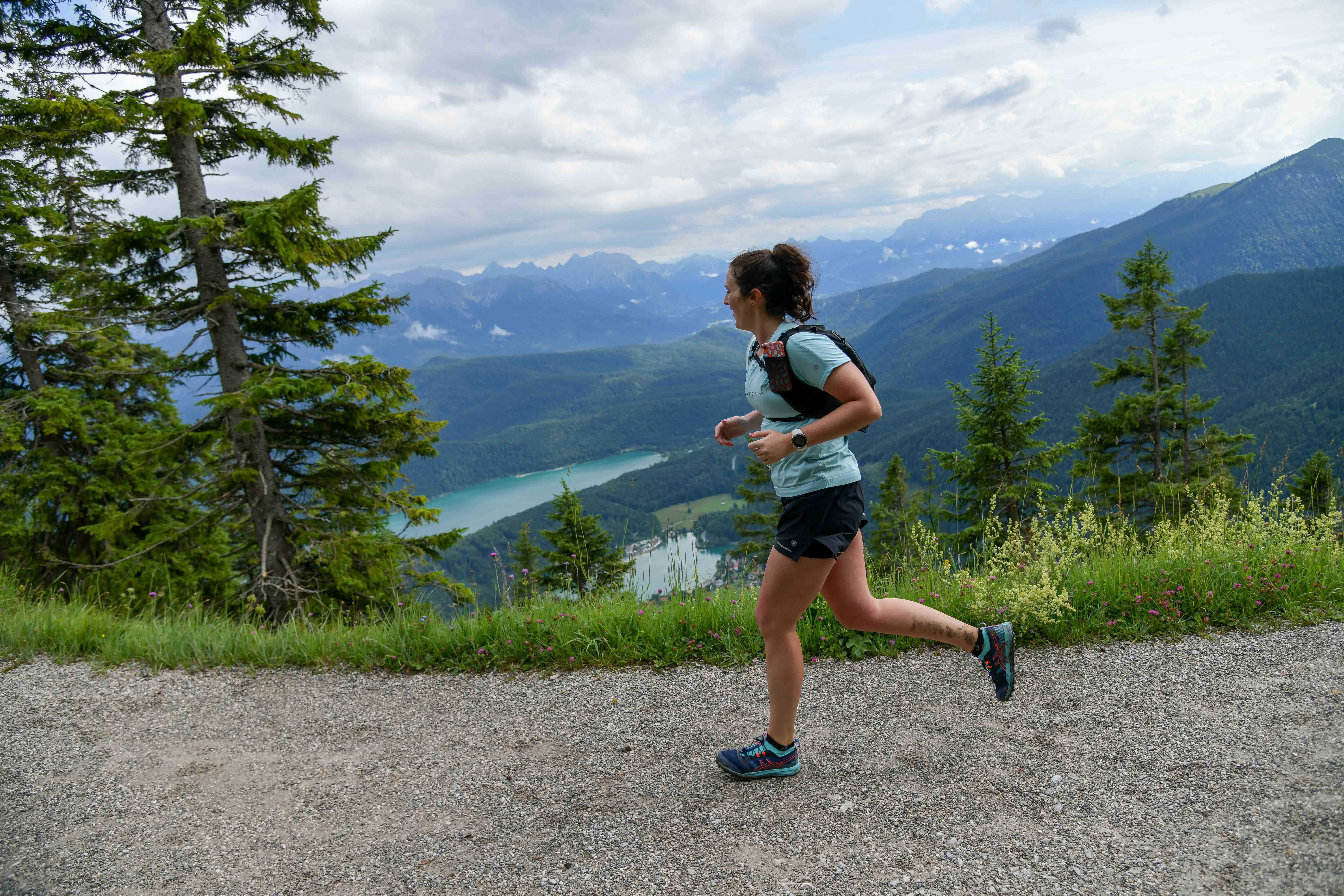 Photo credit: Andy Astfalck- wearing the ASICS FujiTrabuco Pro
Pack the essentials: water, snacks, extra dry layers, first aid kit, emergency blanket, head torch if you think you might be caught out by daylight hours, a whilstle, any medication, a fully charged mobile phone and a waterproof. 
Run with a group if possible: running alone on the trails can be risky, especially when you're a novice. Going with friends or organised groups/ trips is a great way to experience the trails without having to worry about navigating. Running holidays are a real trail treat too and a great way to sample trails out of your normal area. This summer I went to the Pyrenees with Albera Expeditions for a week of running, it was great to learn so much from other runners in a safe and supportive group. You can read more about my week here.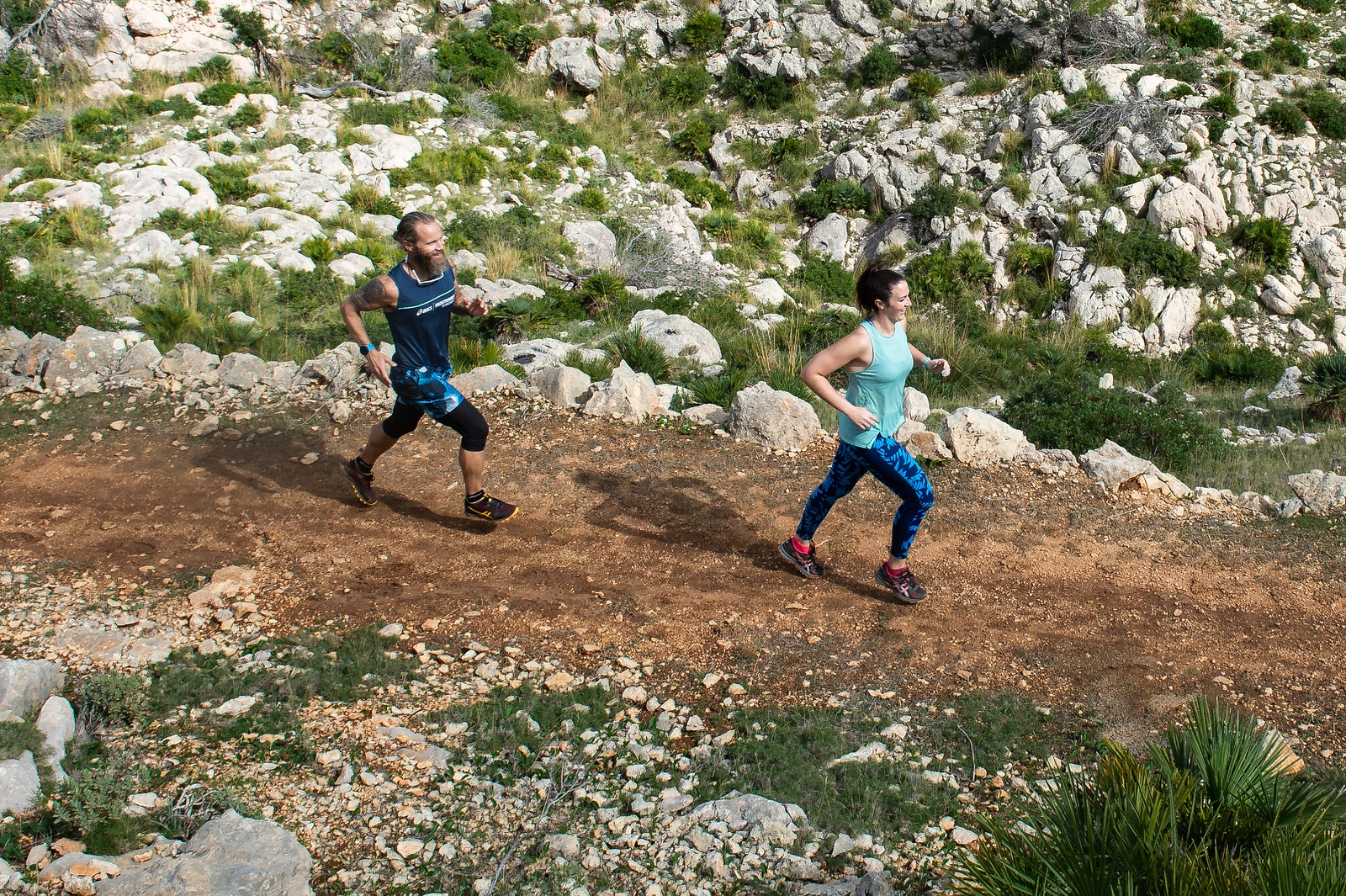 Photo credit: Andy Astfalck at the Majorca 2018 ASICS FrontRunner Training Camp

Phones are great: Apps like maps.me which works even when you don't have phone signal and what3words are essential for navigation and safety. Similarly EE tends to have the best mobile in the mountains in the UK. Make sure you set up your emergency contact information on your phone and if you have a serious medical condition change your lock screen to an image displaying a warning about this. 
Check the weather but be prepared for changeable conditions: it's always colder and more exposed up the mountain so don't let any balmy valley temperatures lull you into a false sense of security. Alternatively sometimes the weather is better above the clouds....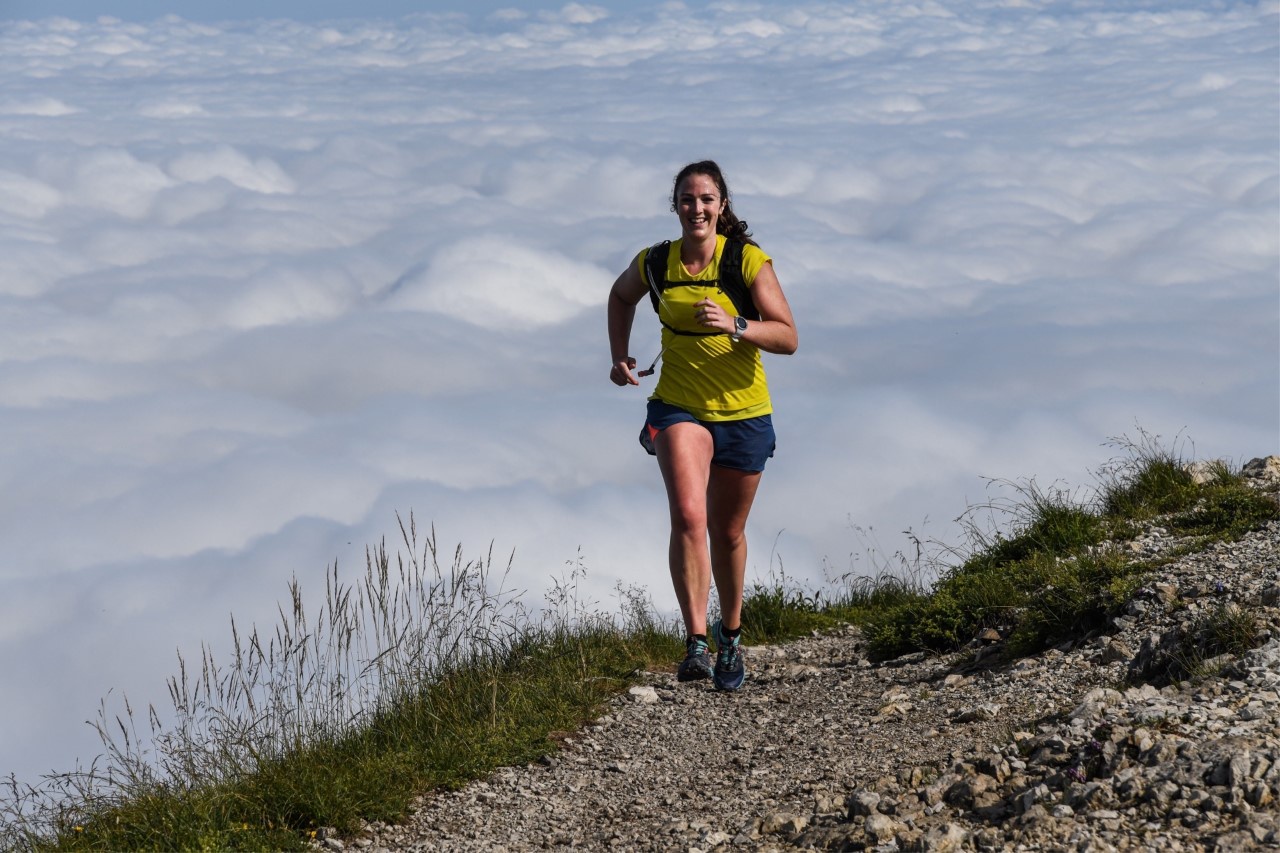 Photo credit: Andy Astfalck at the ASICS FrontRunner Munich Trail and OCR weekend
Walk the uphills: don't be fooled we don't 100% run a trail run.
Relax and enjoy, especially on the downhills, yes they can be a little scary but the more you relax into it the easier it feels. Slips and trips are part of trail running so embrace them. Stick those arms out and run like Phoebe. 

Invest in some trail shoes: I love the ASICS FujiTrabuco Pro (you can read a detailed review here) as they pretty much stick to anything. That being said avoid wet tree roots, I don't think anything grips to these. Also wear good socks, I always opt for slightly longer ones to give my ankles some protection. Your feet are also probably going to get wet and submerged in mud it's kinda something you have to learn to love. 
The view is always worth the climb, unless you're caught up Pen-y-Fan in a white out with -10 temps and no view, then you start to question your life choices. It's definitely type two fun, and once you're off that mountain and in some warm dry clothes you'll feel absolutely exhilarated (if you didn't already)!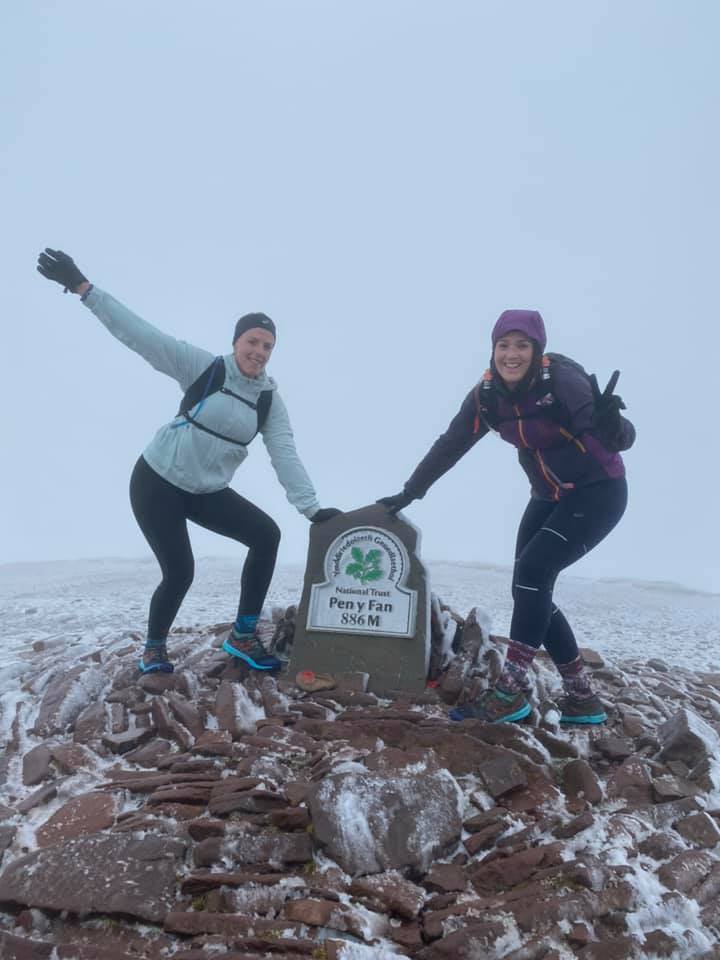 So there you go! Some tips for the beginners amongst you. I'm sure much more experienced trail runners can offer loads of tips on technique etc but here are the basics to get you going, keep you safe and put a big happy trail runner smile on your face.

For more information on/ to purchase the FUJITRABUCO PRO follow this link

written by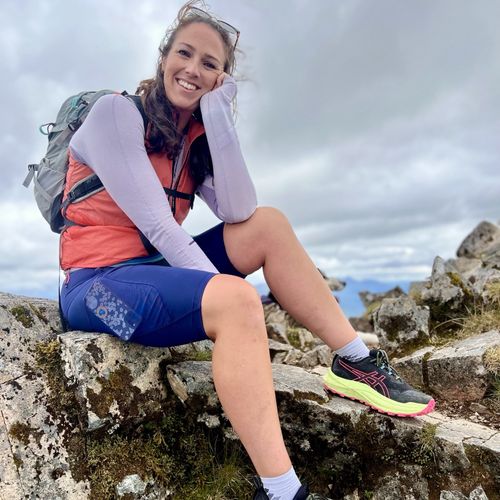 Becca B
Envrionmental Research from London/Southport

Age group: 30 - 35
Club: Greenwich Tritons, Southport Strollers

MY DISCIPLINES