Having recently relocated to London I am embracing every opportunity, and when I was offered the chance to run the Virgin Sport British 10K with my fellow ASICS FrontRunner UK team mates Marcus and Corey, I was filled with so much excitement.
I've recently made the big move south and I'm thoroughly enjoying exploring new running routes and running experiences.  After Swansea Half Marathon, I was keen to get back to some speed work and 10K is my favourite distance. The Virgin Sport British 10K offered the perfect chance to explore central London and it was so special to share this with fellow Frontrunners Marcus and Corey. This would be my second opportunity to run the streets of the capital, having taken part in the Vitality London 10,000 on the May bank holiday weekend. I couldn't wait to get back out there and see what more London had to offer. I'm still in tourist mode!
This was the inaugural Virgin Sport British 10Kand my first time running at a Virgin Sport event. I was filled with anticipation, having seen Paul, one of our amazing ASICS FrontRunners take victory at Hackney half in April with an incredible time of 1:06:55 I was keen to experience the buzz of a Virgin Sport event myself.
The morning kicked off with a bang, and a chance to meet and warm up with Virgin Sport CEO Mary Wittenberg. Mary is an absolute inspiration, her zest for life and running shone through, even at 8am on a Sunday morning when most of us were just about waking up! For those of you who aren't familiar with Mary, during her early career she juggled working (for a law firm), running and studying- something I can really relate to- and hats off to her for following her running dreams, there is a massive lesson we can all learn there.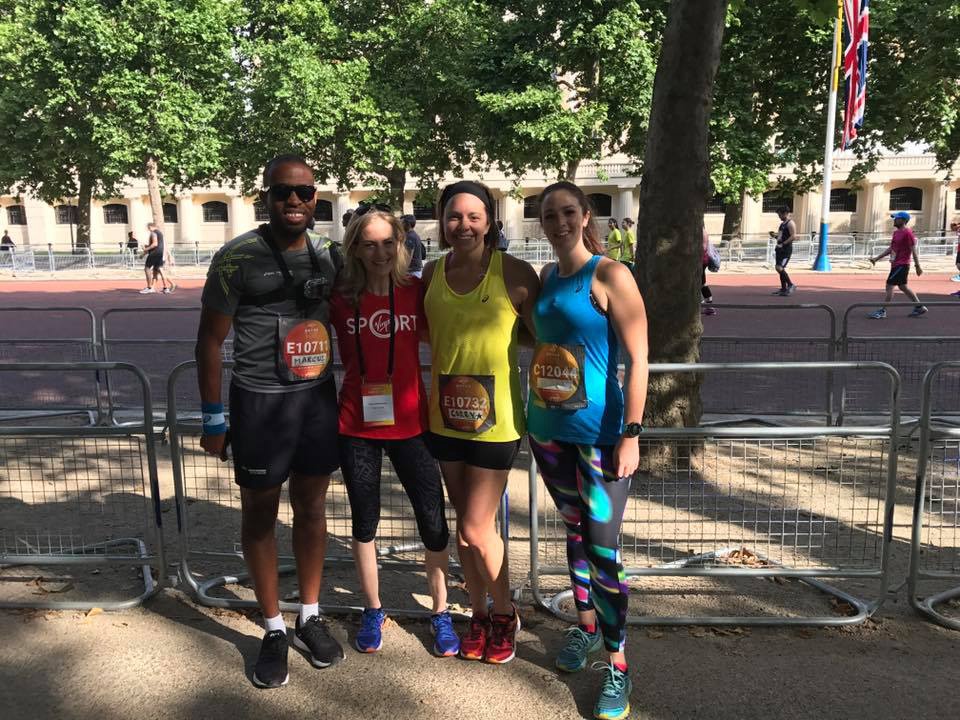 Marcus, Mary, Corey and I at the start (credit @themarathonmarcus)
We then headed to the start, where I met up with friends. There was a real buzz of anticipation and I couldn't wait to get running. The route did not disappoint! I had gone out with the intention to race this. Being a Lancashire lass our local races tend to be hilly so I embrace any chance to get out on the flat and really try to go for it. 4km in I decided to let this one go, the heat was getting to me and I just wasn't enjoying the pressure I was putting on myself. Instead I slowed up and just enjoyed it and I'm so glad I did. A fantastic tour of the iconic sights, including Trafalgar Square, The London Eye, Westminster Abbey and my absolute highlight- Westminster Bridge. Running over the bridge towards Big Ben was incredible, it has given me a real hunger for the London Marathon. The race featured loads of twists and turns which I loved- I managed to give a few cheeky high fives to fellow runners as I doubled back. The crowds and support from the marshals was also fantastic- and much needed on a balmy Sunday where a lot of runners were struggling in the heat.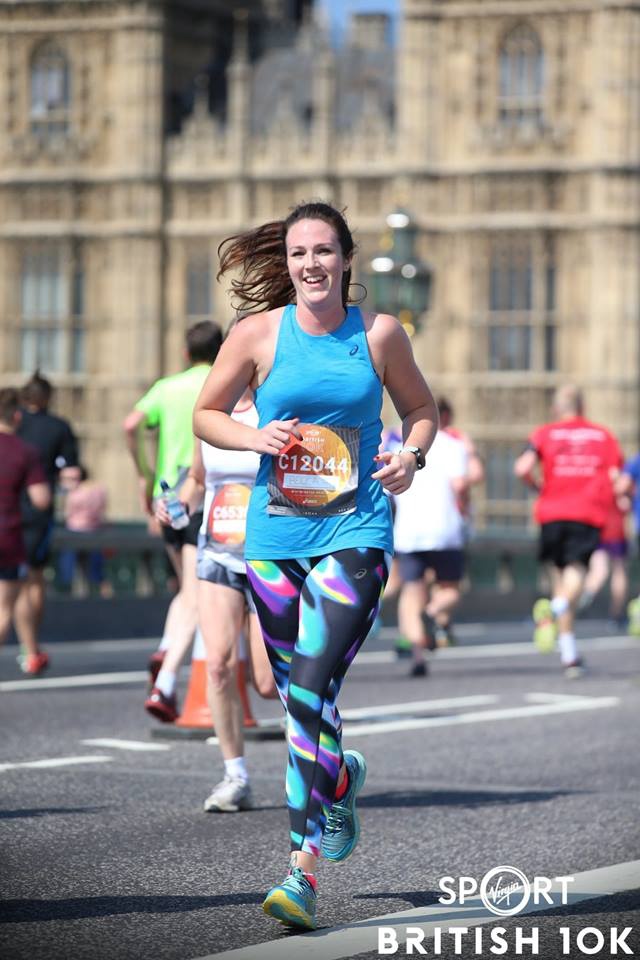 Coming over the line, I honestly didn't care what finish time I had achieved and shockingly I haven't even checked my results. I had so much fun and enjoyed taking everything in. It also helped me to get my bearings around the West End and Westminster- 6 weeks after moving, I'm STILL getting lost! One helper kindly placed a medal around my neck and gave me a very generously packed goody bag. Both the medal and the finishers t-shirt are amongst the best I've ever had at a race and the free race photos mean I have some lovely memories to keep. I'll definitely be tackling this race again next year. For now though, its back to Half Marathon training, next stop.... Ealing Half Marathon with the ASICS FrontRunner UK team, I cannot wait!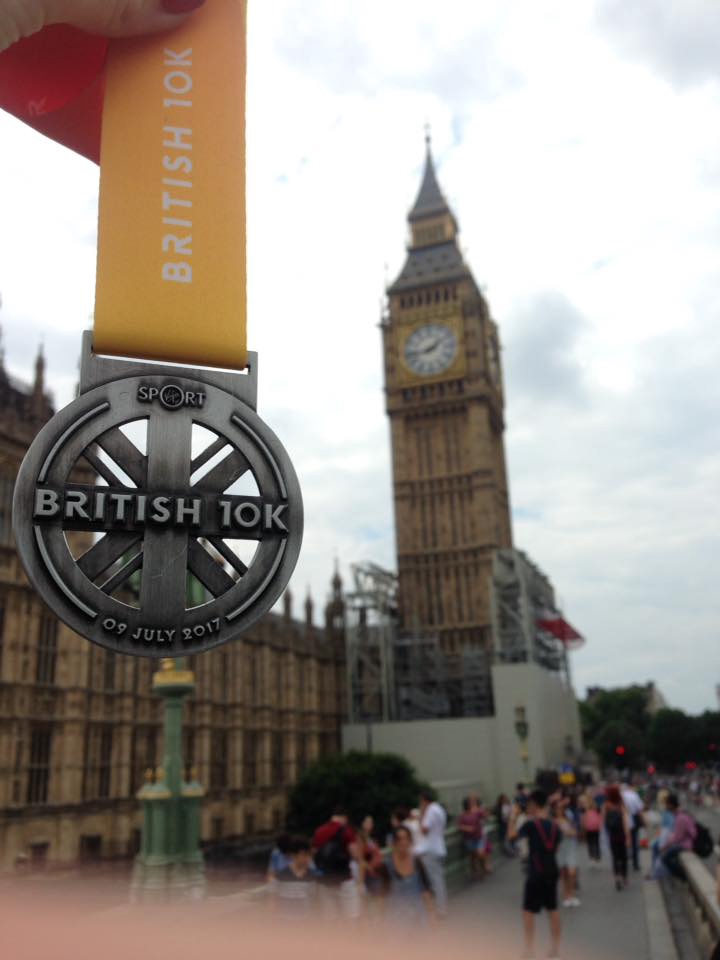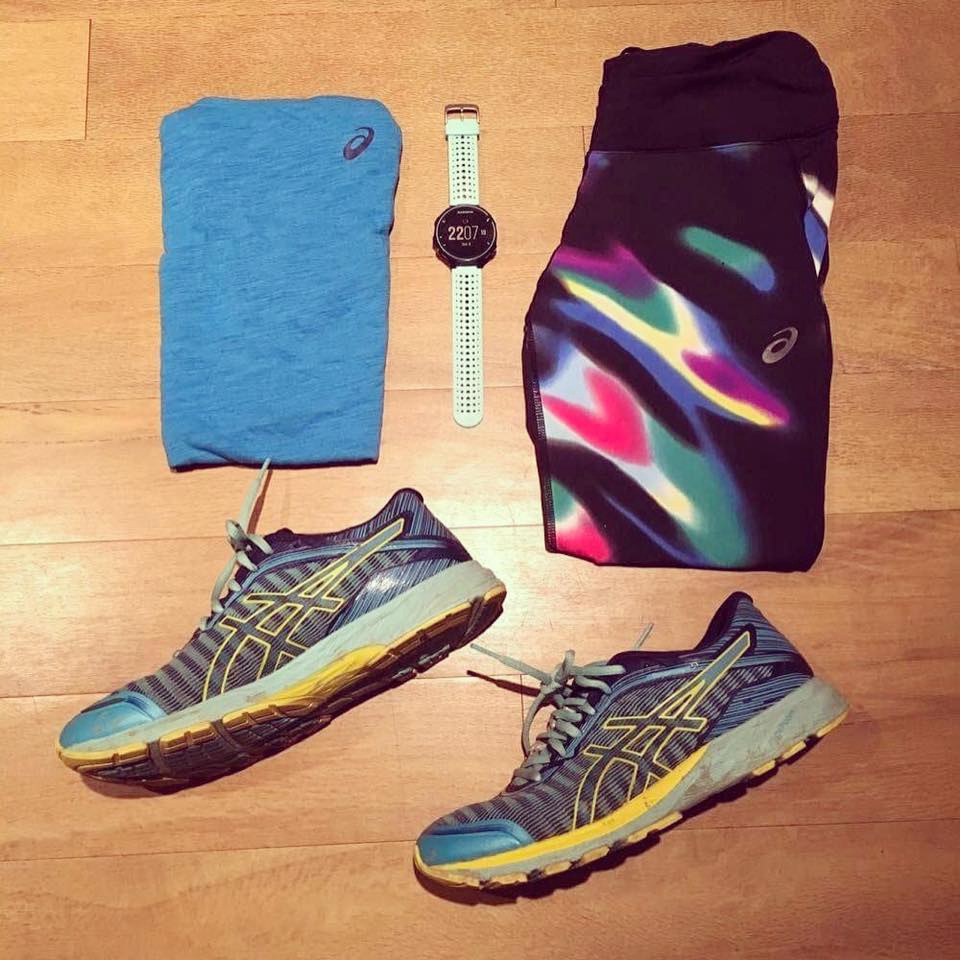 My trusty ASICS kit, absolutely loving these bright leggings
written by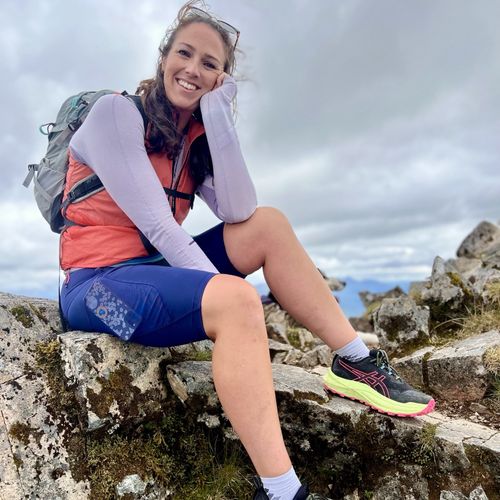 Becca B
Envrionmental Research from London/Southport

Age group: 30 - 35
Club: Greenwich Tritons, Southport Strollers

MY DISCIPLINES