Training for a 5K PB isn't as complicated as you might think…
I recently ran a very unexpected 5K PB of 19:05 at the Monaco 5K. The reason this was unexpected was because I had a terrible build up in the month leading up to the race with a hamstring niggle (which has since turned out to be sciatica) and so I missed multiple speed sessions and stopped running anything longer than an hour. Although the race was originally supposed to be my A race where I had hoped to beat my previous PB of 19:37, I had resigned myself to the fact that I would be extremely lucky to even reach a sub 20 because of that niggle.
So I took the internal pressure off…the Monaco 5K is one of my all-time favourite races and I'm very much of the mentality that to even be on the start line of this race is a huge privilege. I also earned my place in the 'preferential' starting pen for this year so the whole experience was a fun one for me. It's a very fast course where world records are usually set, so if there was ever a race where I could easily muddle round without worrying about a technical course, this was it. Of course, I also had sunshine and blue skies on race day, minimal wind speed, and was in such a great mood after bumping into a few friends on the way to the start. The race was all about having a good time, rather than setting a good time.
I decided to run to feel rather than looking at my watch, particularly as we run through the Formula 1 tunnel twice which always skewers the GPS signal and renders any pacing numbers futile. I had so much fun whilst I was running…I could feel I was working hard, but I wasn't going all-out as the idea of a PB had been pushed to the back of my mind. It was only when running the final 100m of the finisher chute and saw the timer say 19:00 that I realised I'd been running, quite comfortably, significantly faster than any time I had ever run before and has set the new Senior Female 5K record for my running club.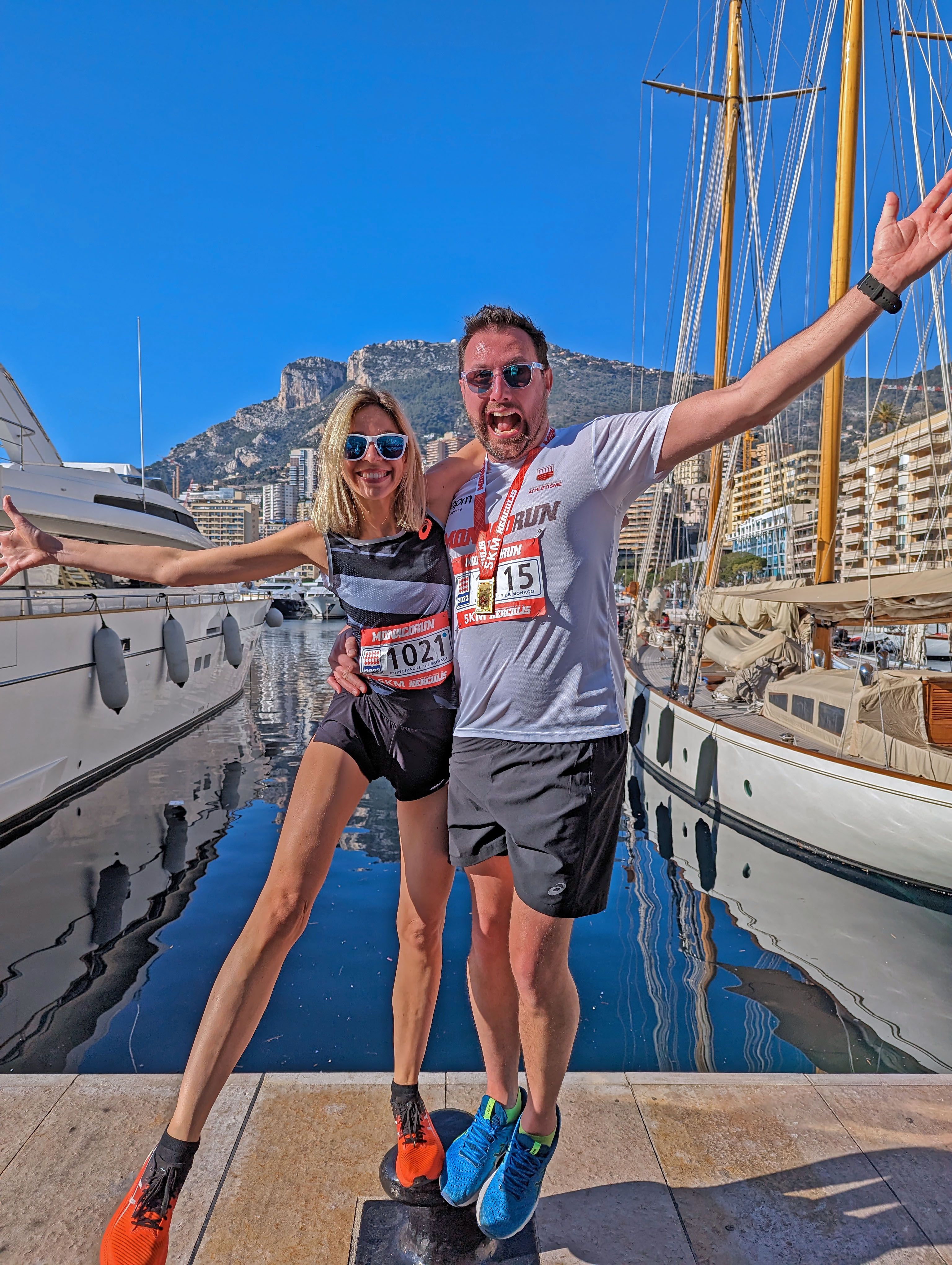 So what is the recipe for a 5K PB?
Consistency over the years is a key component; I've clearly built a lot of muscle memory, my legs know how to turn over at a faster speed, and my lungs know how to work hard – I also don't over train these days and know that being a low mileage runner works better for me. I used to always feel like I needed to be running 40+ miles per week and would wear that as a badge of honour…now I run approx. 25 miles per week and feel no shame in that whatsoever because it works for me and I'm seeing the results from cutting back.
Strength training is super important; for the past 6 months I've been lifting weights for 1hr per week, whilst also taking part in 1hr of pilates each week – we all hear how important strength is to a runner but I'm now seeing the results first hand and completely believe in this approach.
Good fuelling; even during the weeks where I had to cut back on my running, I didn't change my diet – sure, my body perhaps doesn't look the way I want it to look, but it's performing in ways I could have previously only dreamed of…so a little bit of extra fat clearly goes a long way!
Less stress; I've stopped stressing about the small stuff, including what a perfect training week looks like because the idea of perfection is unattainable and a nasty trap to fall into – instead, I turn up to each start line grateful to have a healthy body that allows me to run, and then I let the magic of the event take over…I won't always be able to PB, but I can always make sure I have fun!
What does my weekly training actually look like?
Monday – 40 mins easy running + 1hr pilates
Tuesday – 1hr speed session or hill session (I alternate each week)
Wednesday – rest day
Thursday – 1hr weight training
Friday – 45-50mins easy
Saturday – 60-75mins easy
Sunday – active recovery (cycling, sailing, SUP, walking etc)
I feel like so often people try to overcomplicate their training or try to overload their mileage, when really, if you're only focused on shorter race distances, there's no need to. The above will be my training for anything up to a half marathon, and it fits relatively easily into my life without causing too much disruption so feels attainable. As I'm not a professional athlete and I also have a busy full-time job, I need my training to work for me, and this is most certainly my recipe for personal success.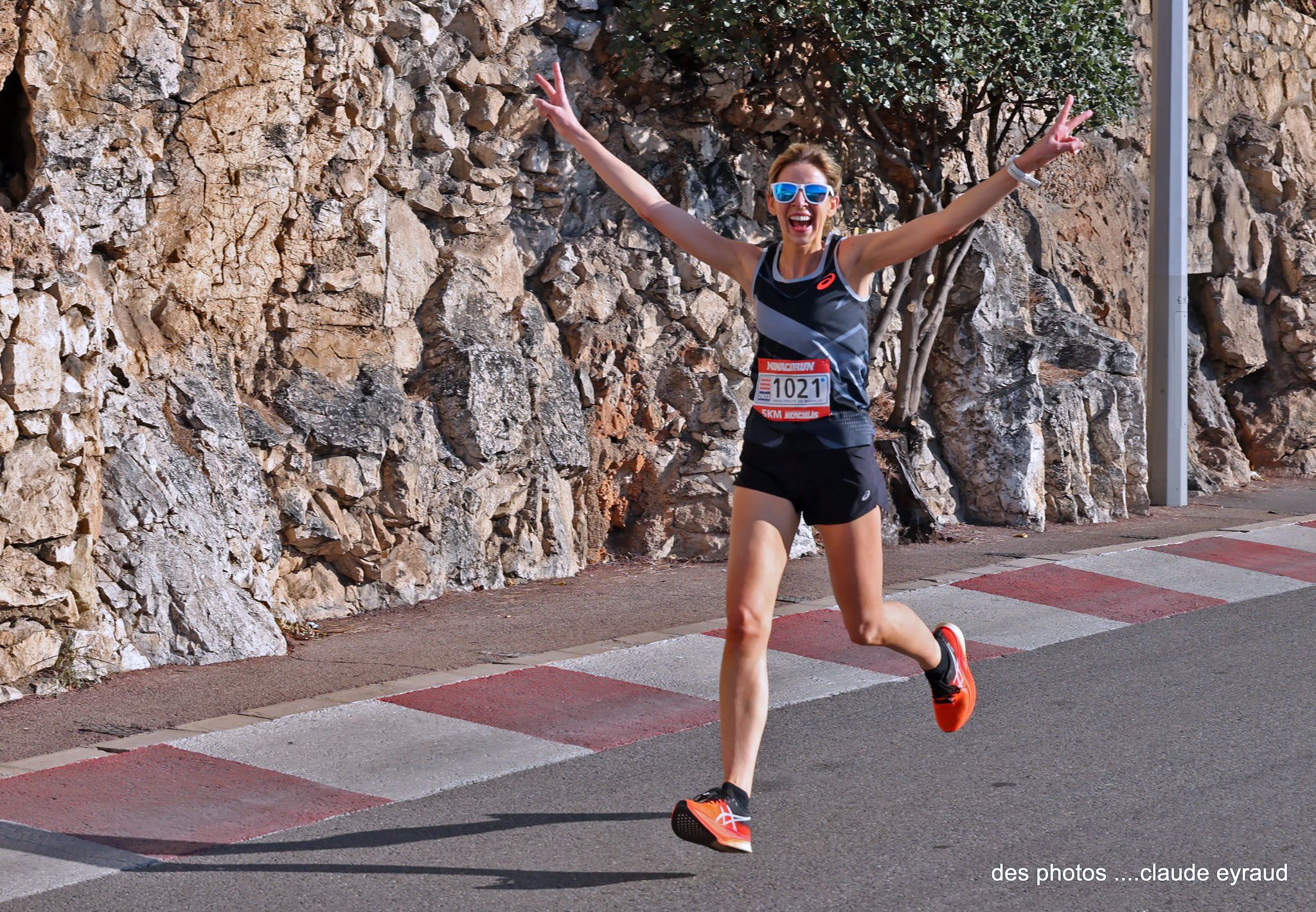 written by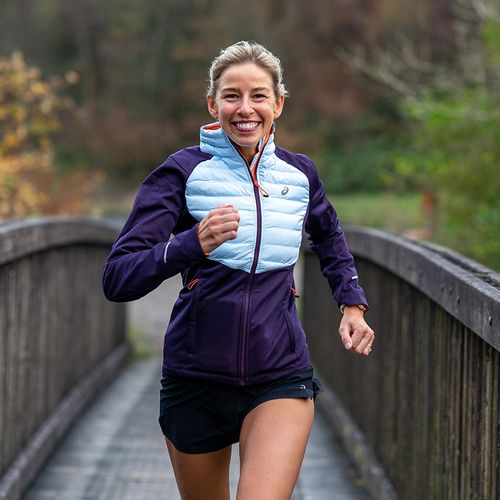 Victoria Stears
Head of Global Marketing - Sports/Education Sector from London

Age group: 34


MY DISCIPLINES