Just over a year ago I headed back to the gym and the only way I can describe myself was- an unmotivated bag of nerves. However feeling the fear, doing it anyway and finding consistency has resulted in a real love for weightlifting. Here's what I've learned over the last year and why you should give it a go!
Before I was a runner I loved CrossFit but the more I ran the less I lifted and when I moved to London I couldn't keep up with the cost of classes and felt extremely unmotivated, meaning my first marathon training cycle featured ZERO strength work (I really wouldn't recommend this!).

As my first 70.3 approached my triathlon coach was keen for me to do my strength work, but I kept shying away from it. Lifting at home didn't give me any sort of buzz and it felt like a chore that I often tried to avoid. But something was definitely missing from my training, and my routine in general and with her encouragement I found myself back at the gym. After a year and a bit of COVID restrictions I was nervous, not only being indoors around people but nervous that I was 'weak' or 'unfit' I decided to lean heavily on the training programmes I had access to, leave my ego at the door and just trust what was programmed.
Getting back into the swing of things wasn't easy, but with the backing of the guys I train with, I stepped far out of my comfort zone and into some sort of alternative universe filled with chalk buckets, waist belts and this strange excitement every time I saw deadlifts on the training plan.
Just over a year on and lifting is a staple part of my week, it brings me a lot of happiness and I feel much more like myself again. It's also massively benefitting my training. So here's what I've learned along the way:
You have to get over fear of failure: I'm a bit of a perfectionist and it's something I've spent a lot of time trying to shake off. With lifting failure is very much part of your progression. If you want to lift heavier then you need to be prepared to add more weight to the bar (alongside other accessory and mobility work) and when you're pushing those limits failing reps happens naturally and everyone fails. Getting rid of that fear of failure and just accepting it as part of the process has definitely helped me in other areas of my life.
Working on your mobility pays off: as runners we're perhaps not always known to be the best at stretching, but as a runner who lifts, stretching and mobility are so important for improving depth, technique and quality of lifts. I'm still a work in progress, but I'm definitely getting better!
It does compliment your running, swimming and cycling: you'll hear this often but it's true! I've seen improvements in my swimming pull and general running. I'm now swimming my best ever times and its not because I've spent every hour in the pool, it's the strength I've built.
Your gym buddies are your biggest cheerleaders: lots of my running is done alone, especially marathon training but lifting for me is very social and the people I train with are my absolute hype crew. Heading to the gym always lifts my mood, we share the ups and downs of life as much as we throw the bars up and down.
You deserve to take up space in the weights section and train in a way that makes you feel empowered, especially as a woman. I always used to shy away from weights at the gym, I found the previously male dominated spaces intimidating and thought that lifting wasn't for me. But how wrong I was. It makes me immensely happy to see more and more women venturing into weightlifting or embracing their strength training. With incredible role models like Emily Campbell bringing women's weightlifting to the forefront the sky is truly the limit.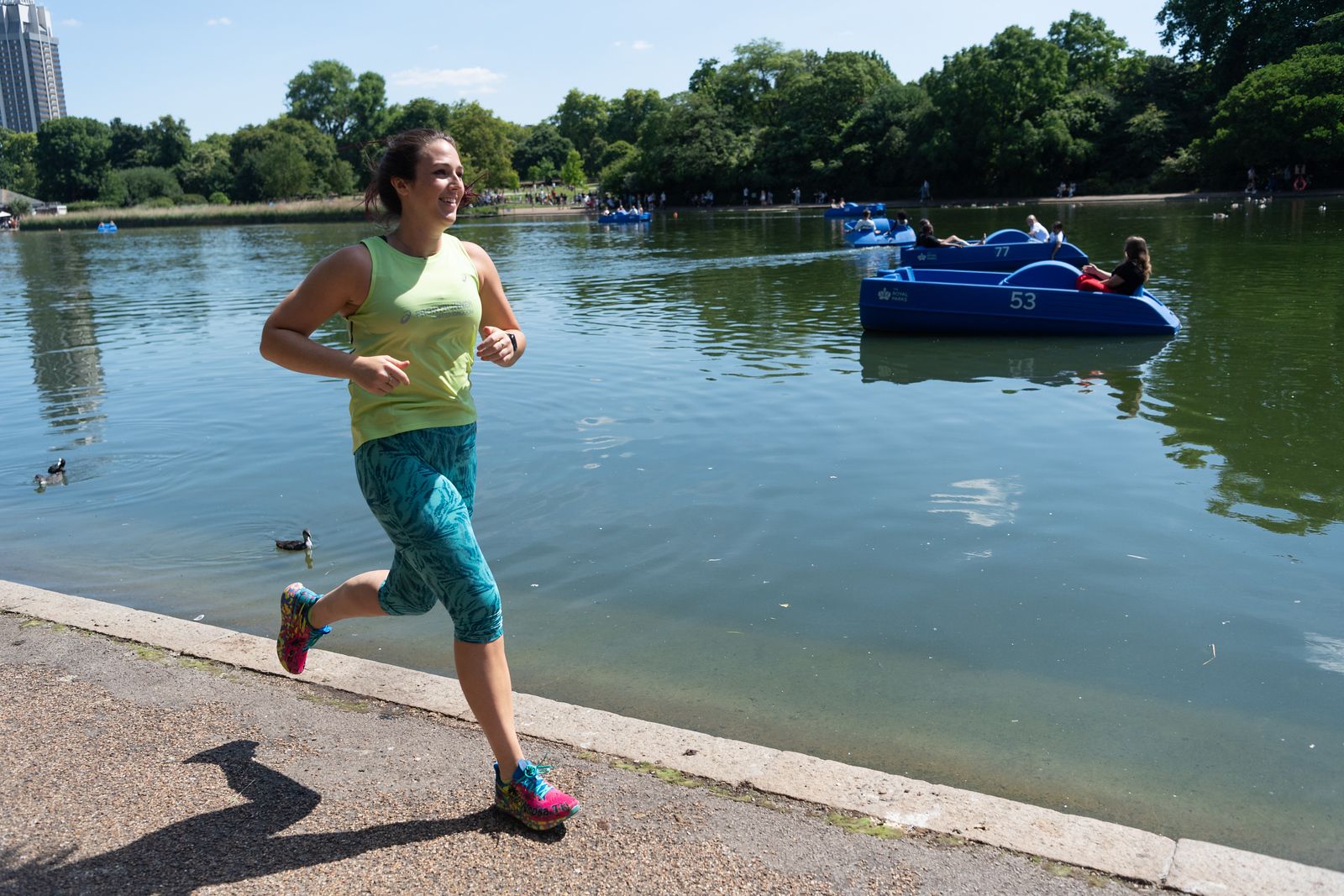 written by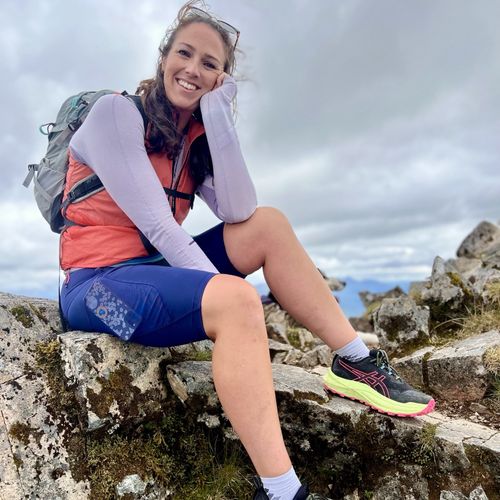 Becca B
Envrionmental Research from London/Southport

Age group: 30 - 35
Club: Greenwich Tritons, Southport Strollers

MY DISCIPLINES