When it comes to running shoes (and life, if I'm honest) I'm a girl who likes a bit of stability. I think I've finally found 'the one' with the Gel-Kayano - they currently tick all the boxes for me. A coupIe of weeks ago I was lucky enough to receive the new GT-2000 8 so I was excited to see how they compared.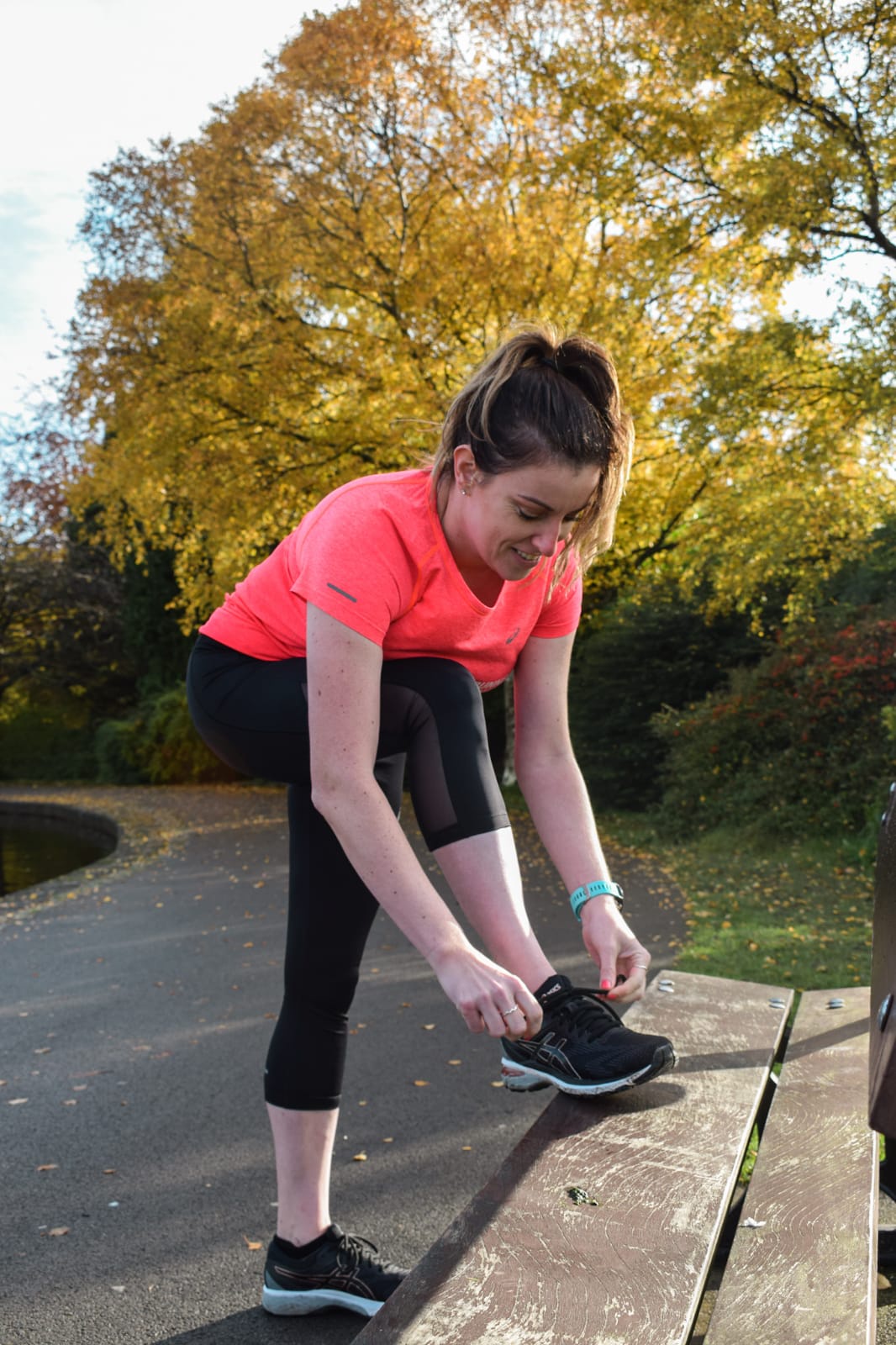 The GT-2000 is ASICS' classic stability shoe, offering moderate support and stable cushioning at a slightly cheaper price to my favoured Gel-Kayano.

Both models are designed for over-pronating runners and are available in multiple colourways, so you're bound to find the perfect match for your feet. The GT-2000 is clearly a popular choice among runners as it recently won 'silver' in the best support shoe category at the Running Awards.
So now for the comparison...
First impressions
There is no doubt the GT-2000 is a good-looking shoe, the black and rose gold colourway is super stylish. I prefer darker coloured shoes in winter weather as they seem to hide dirt better!
Taking them out of the box they feel light. Weighing in at 265g they're a little lighter than the Gel-Kayano. The toe box is much roomier than previous versions of this shoe which is great news for my wide feet. They do look quite narrow, but I think this is just the dark colour/pattern playing tricks with my eyes.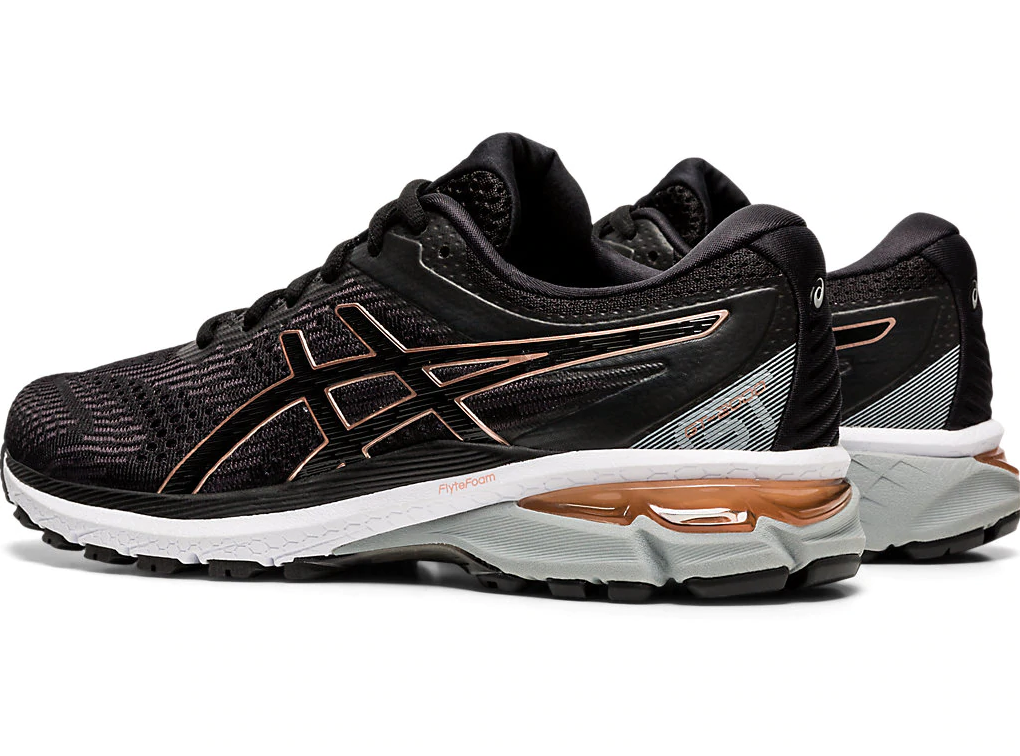 On the run
On first wear, they feel slightly stiffer than the Gel-Kayano, but they are comfortable and responsive and they soon soften up after a few short runs. They hug your feet in all the right places - especially around the heel where they've added a softer section of foam for extra shock absorption. I'm all for improved comfort - so this was a huge plus point for me!

There is plenty of support in the midsole section with the FLYTEFOAM™ technology which gives you a super soft landing. The engineered mesh upper allows better air circulation so your feet don't overheat. They mould to your feet well and they don't pinch or rub. As always, I sized up a whole size from my regular shoe size.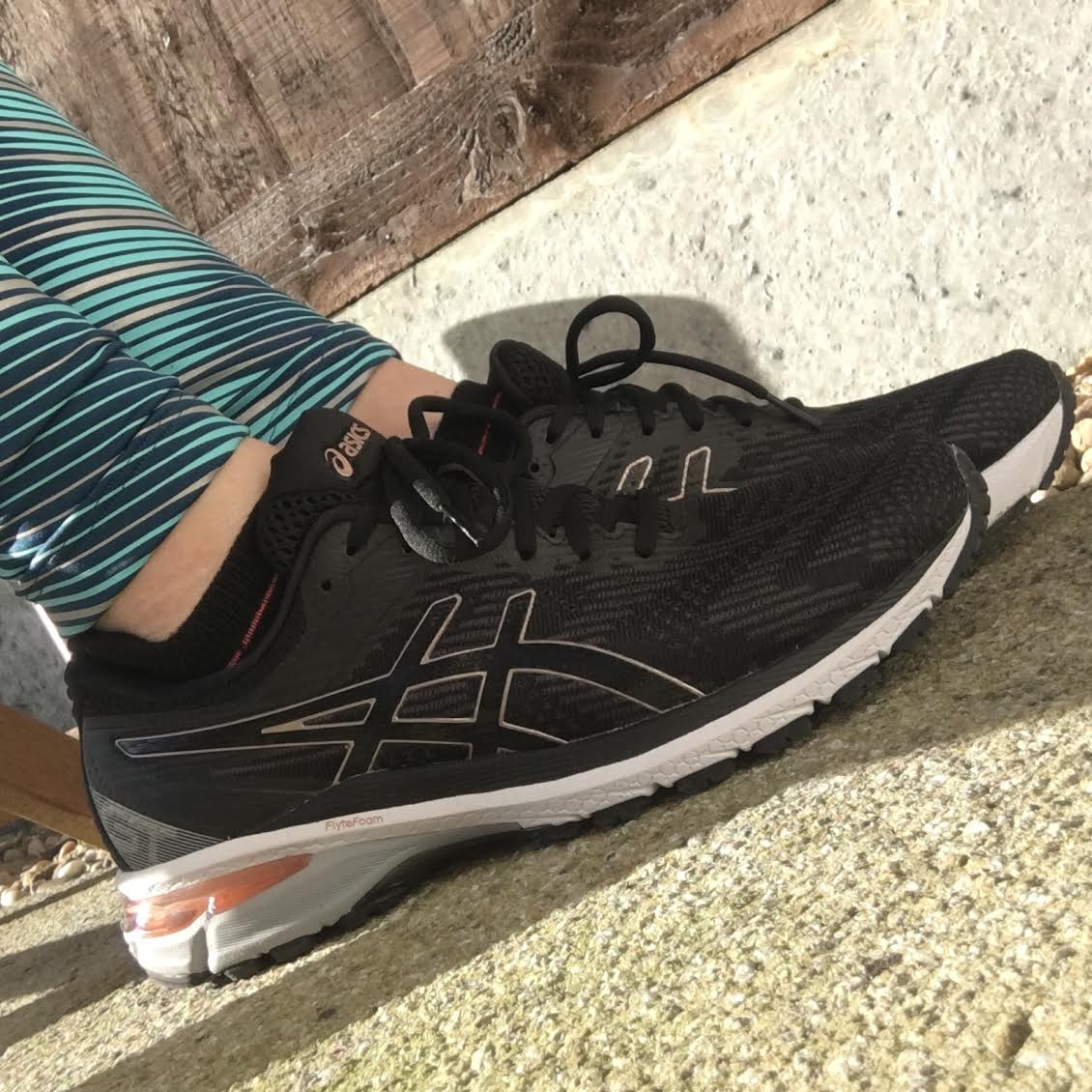 The verdict
I like a supportive shoe for anything over 10km distance, so I was really impressed with these. They are a great performance shoe for those big mile runs. The GT-2000 8 may not be quite as plush as the Gel-Kayano but don't let that put you off. They have all the support and protection you need at an affordable price. 
Pros:
Comfortable
Supportive
Affordable
A great everyday shoe
Available in half sizes
Cons:
Take a couple of runs to break-in
If you're used to light fast shoes like the DS you may find these a little heavy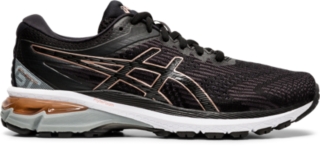 GT-2000™ 8
Promoting a lightweight ride, the GT-2000™ 8 running shoe from ASICS is designed to provide appropriate comfort and protection for runners in seeking a performance stability shoe. The GT-2000™ 8 road running shoe features a...
SHOP NOW
written by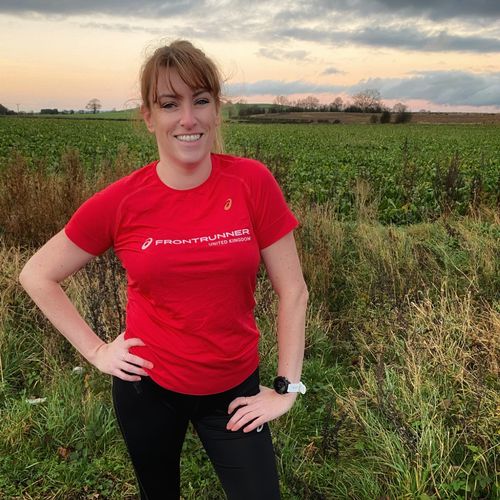 Rachel
Senior Creative from Yorkshire

Age group: 40-44
Club: Pocklington Runners

MY DISCIPLINES