A fantastic end to a fantastic year
So the year of 2017 for the ASICS FrontRunner UK team is coming to an end. This has been the first year for us in the United Kingdom and "finding the feet" of the what the FrontRunner project is going to be. There has been some ups and some downs, we have lost members on the way, but learned how to improve our group going forward. Now, it was time to get glammed up, drink lots of mulled wine and enjoy ourselves and celebrate our running achievements.
Friday night was a casual affair. We were arriving from work and all four corners of the UK in dribs and drabs. Holly had organized for us two huge Air BnBs right in the centre of Bath. Pizza and drinks were on the menu. Unfortunately, being from Manchester, I didn't arrive until 11pm at night, tired from a 5 hour train journey. I had time to quickly say a few hellos and have a cheeky glass of red wine and some peanut butter M&Ms before I was heading off for bed.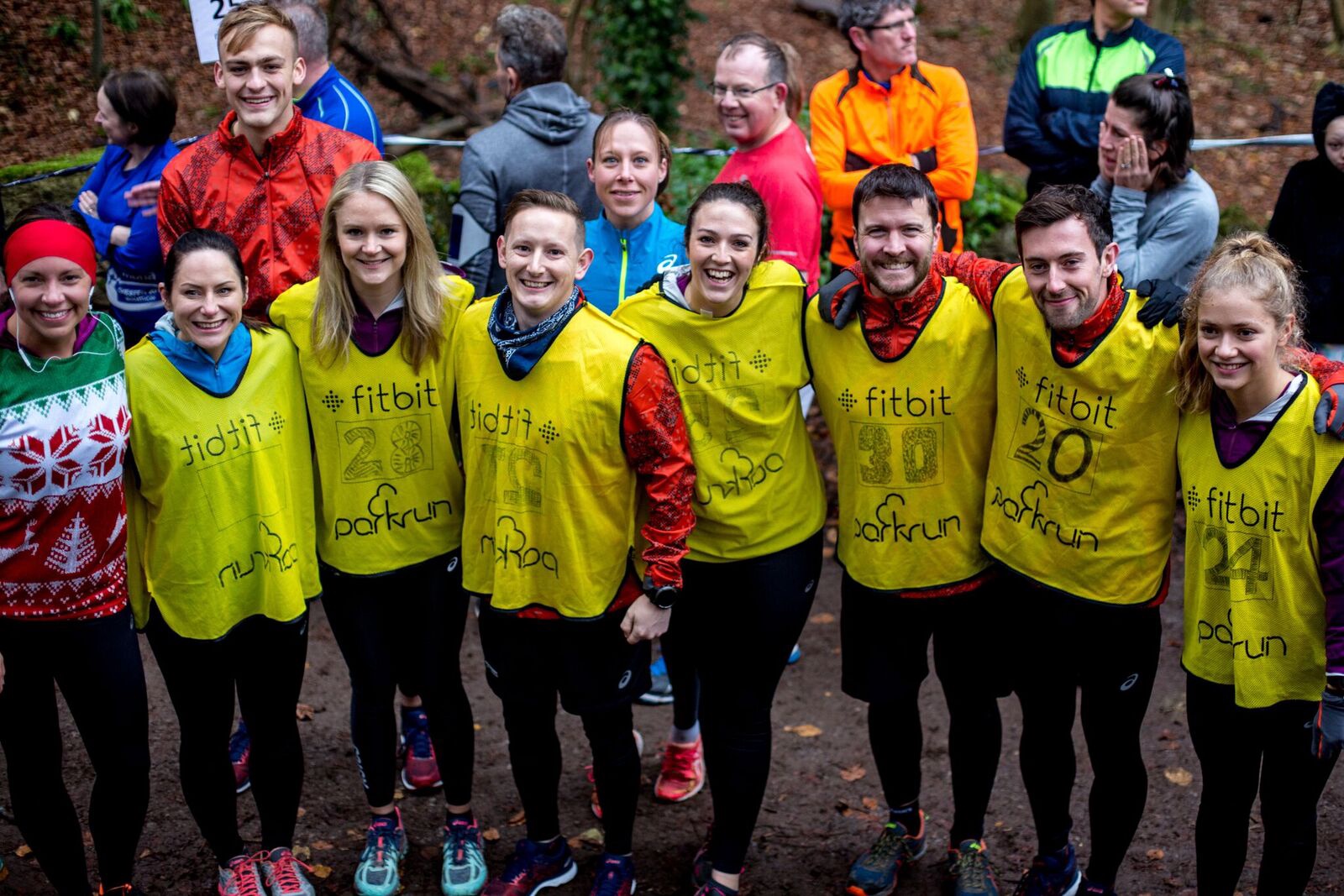 Saturday morning we were up bright and early to head down to Bath Skyline Park Run. Conditions were slightly wet and muddy underneath, several of the team were pacing from 20 through to 32 minutes. I was trying to run sub 20 minutes in my return to fitness, sadly it was not meant to be, but it was not meant to be and I ran 20.30. I did some hill sprints afterwards to run off the frustration. It did the trick.
Then, we ran back to the city centre via a beautiful trail route organised by our Holly. Perhaps road shoes weren't the best option to run in for this particular route! Note to self to always pack appropriate footwear. However, we got some good photos together, and it was really nice to be able to take in the scenery of this beautiful city.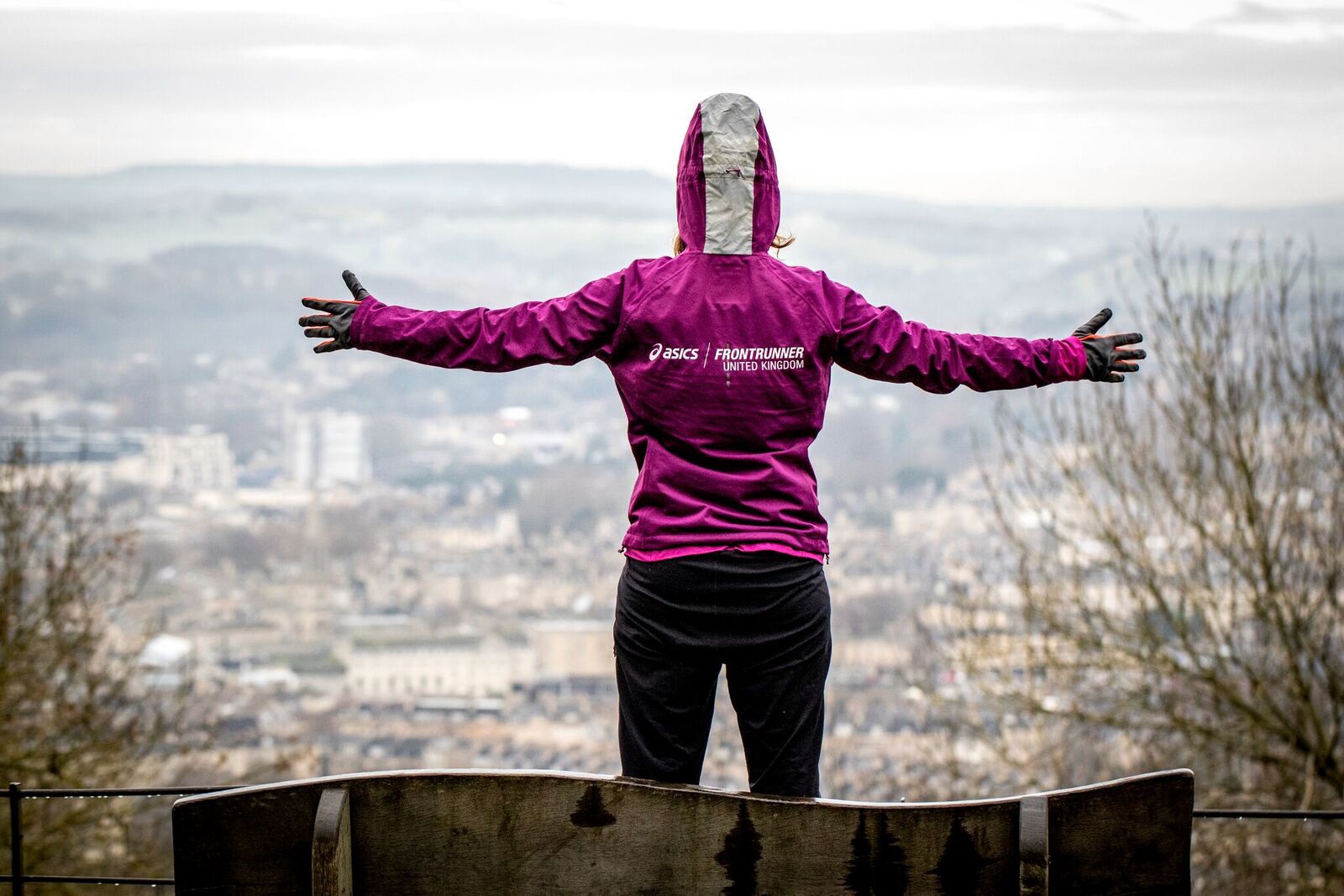 In the afternoon, Apple were very kindly taking us on a walk of the city and teaching us how to use the Apple phone camera, do you know, despite posting on Instagram every day, and regularly calling my phone my camera, I had no idea how to use the majority of the features. So, cheers Apple, I hope that I can start to make better content as a result of this. I always want to use Instagram and social media more, but struggle so much to find the time! (nb. The next day I dropped and smashed my iPhone 6, queue excuse to upgrade my phone)
After the walk we had a night out. Preceded by an awards ceremony, for which I won most photogenic, a complement amongst instagrammers, and not one that I would have expected! The Front Runner of the year award was announced and won by Becca @thisbunnyruns and Pete @sprintkitchen. I had been nominated (again a shock) but these two were the deserving winners! They have both given so much time, enthusiasm and commitment to the FrontRunner group this year! I don't think the group would have worked the same way without them.
The night out was a huge success, it was so nice to be able to let my hair down after a really busy week at work! On the Sunday morning a few of us crazies, couldn't help but get up and go for a run, of course I was amongst them. I was sharing with Olympian Kerry O'Flaherty and couldn't turn down the opportunity to run with her in the morning. She gave me some really great tips on form and how to work on my arm swing. I was wiped out after the run, but getting up was completely worth it!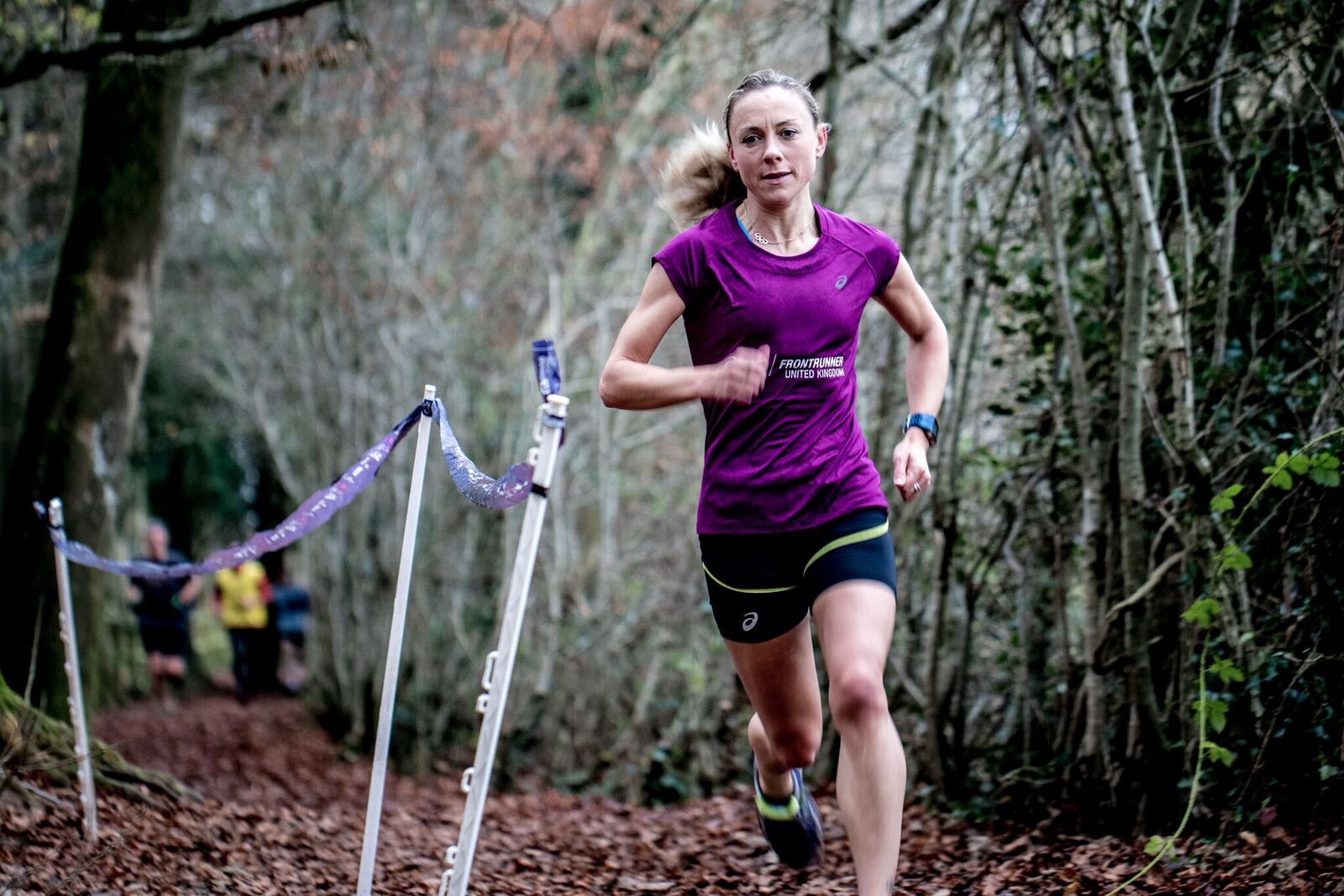 I am really honoured to be a part of the FrontRunner Team again next year! The group has been a source of motivation throughout the year. A great selection of people with inspiring stories. I think we really have grown together as a team over the year, even though we only meet  on occasion I feel like I can sway we are friends! A really good example of something positive about social media!  
Watch out for applications for 2018, opening in January if you want to join the team next year. (and trust me you do want to).
written by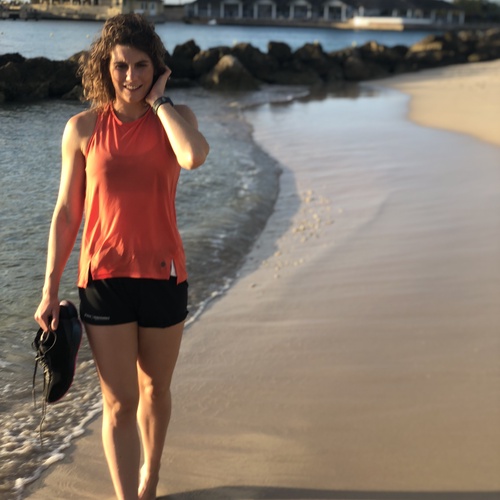 Elisabeth Kilcourse
GP from Manchester
Age group: 30
Club: Salford Harriers
Coach: Duncan Mason
MY DISCIPLINES
MY DISCIPLINES