I write this from about 30,000 ft on the flight home from an incredible weekend in Munich for the ASICS FrontRunner International OCR and Trail meet up. This is the second time today I've been above the clouds. It's been a weekend filled with plenty of mud, plenty of mountains and some incredible memories made. We've also had the chance to really put the incredible new Fujitrabuco pro shoes through their paces.

The weekend began Friday morning where we all piled onto the bus and headed for Hertzogstand in the Bavarian Alps just outside Munich. What I love about the international events is the chance to meet your ASICS FrontRunner team mates from around the world. I had the chance to catch up with old friends, make new ones and spend some time with Jamie and Chimzy from the UK team. We might come from different countries, speak different languages but we all share a passion for running. The atmosphere was buzzing and we were all so incredibly excited to be there.
Arriving at our parking spot we began our run and it wasn't long before we started climbing. The weather wasn't quite on our side, but the drizzle couldn't dampen our spirits as we ran through the forest trails. Emerging from the trees a few hundred metres of ascent later we were treated to our first glimpse of the beautiful scenery around us. It was simply breath taking and as we climbed higher and higher the views only got better and better.
I find time always passes quickly on the trails and soon we reached our first peak of the day Heimgarten where we stopped to admire the view and enjoy some gummy bears and emergency cola. Then it was onto the ridge. As someone who isn't great with heights I found this challenging, but incredible nonetheless and our group pushed on attacking the uphills and charging along the flats spurred on by the promise of a cable car trip down the mountain and a swim in the lake at the bottom.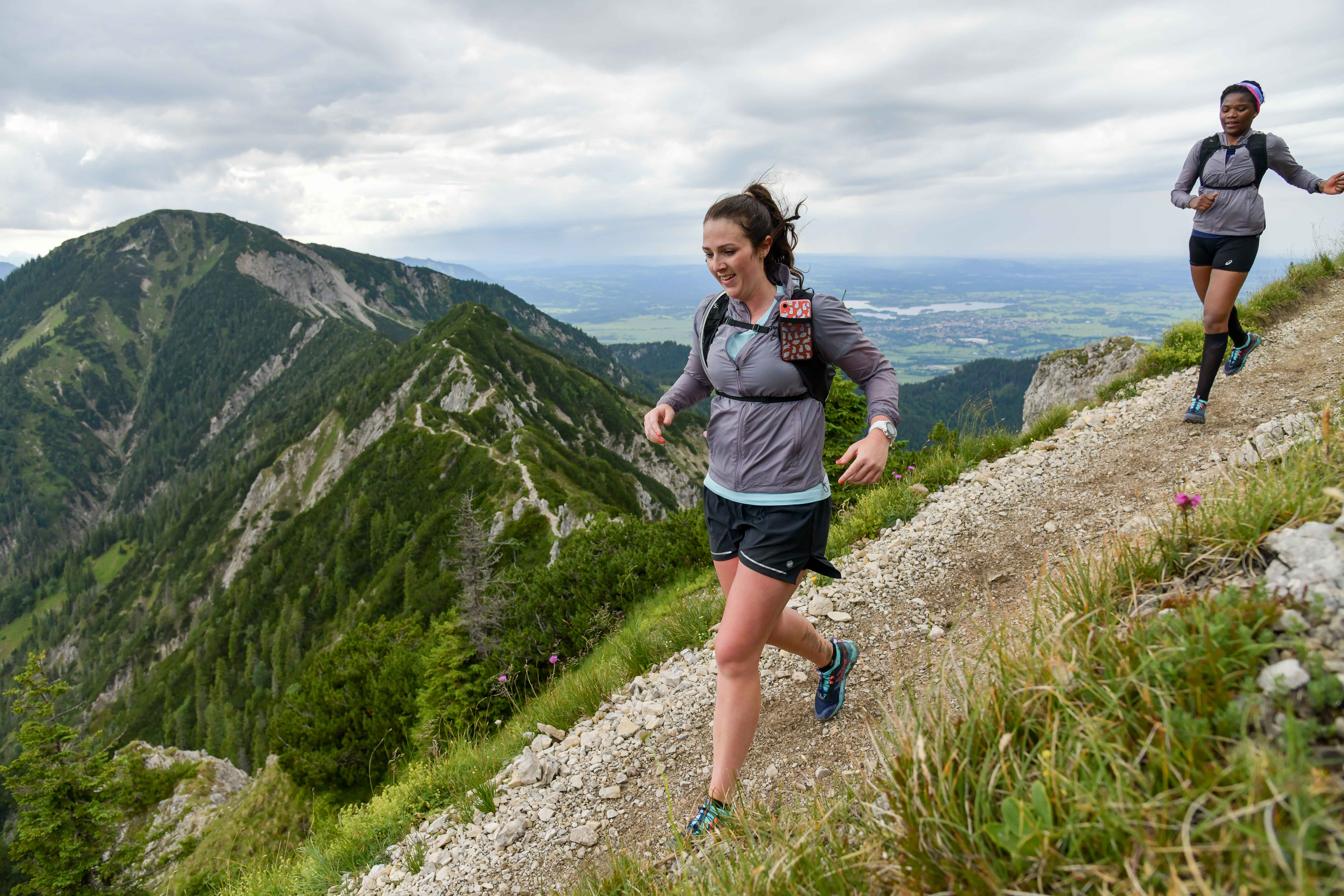 We soon reached the peak of Hertzogstand. Two peaks in one day, we had been spoilt. The sun came out as we made the slight descent to the cable car. The ASICS FUJITRABUCO™ Pro had been great on the uphills and felt secure on the downhills, which helped make such a difference to my running and my confidence. The run had passed so quickly and after 12.5km and 3609ft of elevation gain we were treated to a trip down the mountain and headed straight into the lake to cool our legs off. I braved a swim, the water was too beautiful to miss out!
Dinner that evening was served in a wonderful German restaurant, everyone was buzzing from the run and in a celebratory mood. One day down and more adventures to come!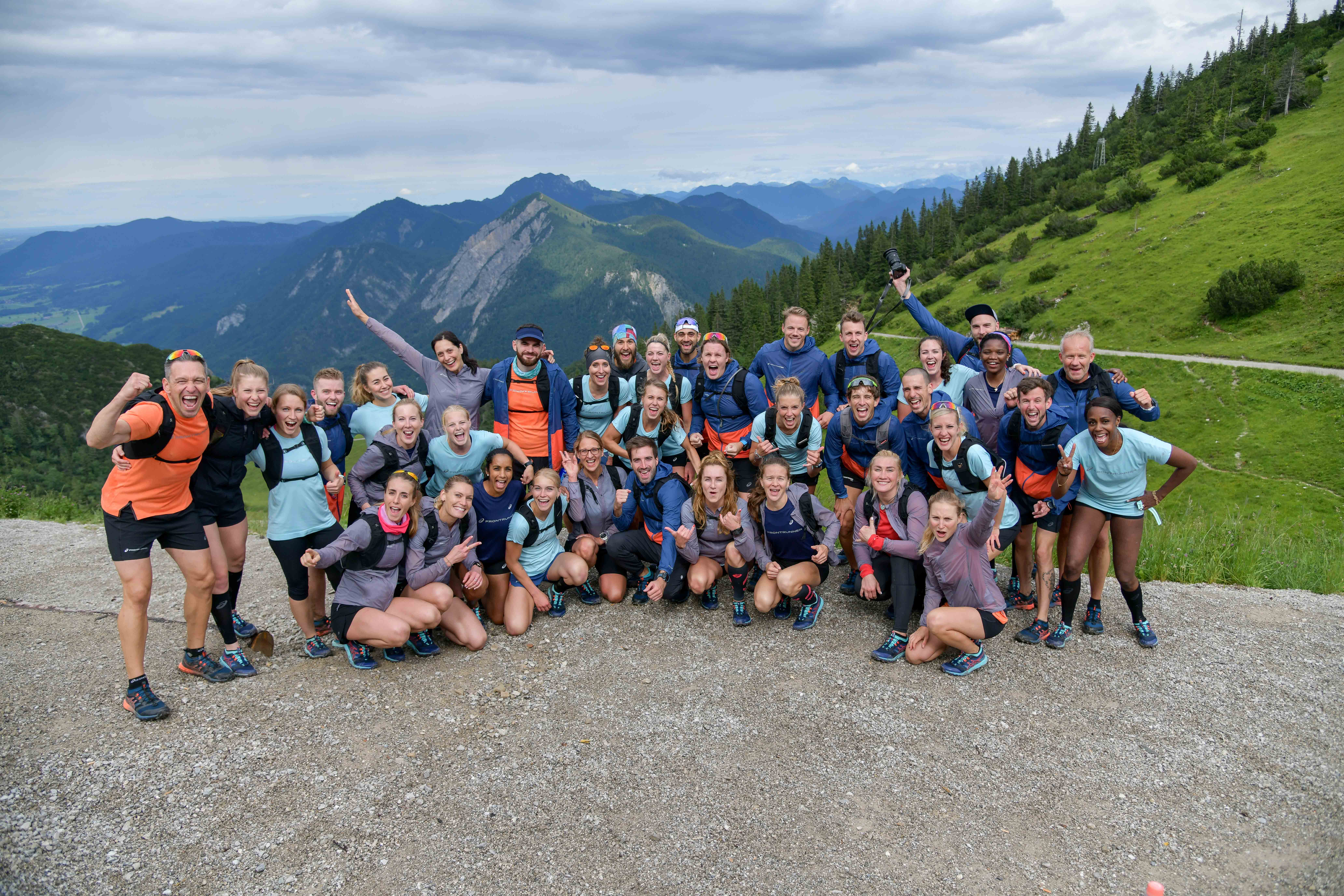 Saturday was the first day of the Xletix OCR event and an opportunity for the elites to make their mark on the course. It was also chance for some of our ASICS FrontRunner team members to compete with the elites, including our very own Jamie who donned how first elite OCR vest. Those not running braved the rain to cheer the runners on. Soon the first elites were on their way to the finish with Adna from the Norwegian team storming to a super strong finish and claiming a spot on the podium as the third female finisher. We all felt so proud of our athletes, and excited for our turn on some of the obstacles later in the day. Chimzy and I headed further along the course to run Jamie in. It was so incredible being there to see him finish his first elite OCR heat. What's even more impressive is under OCR rules Jamie must compete against able bodied competitors, despite being a single leg amputee and running with a blade. High fives all round and some bacon sandwiches before heading back to the hotel for a quick power nap!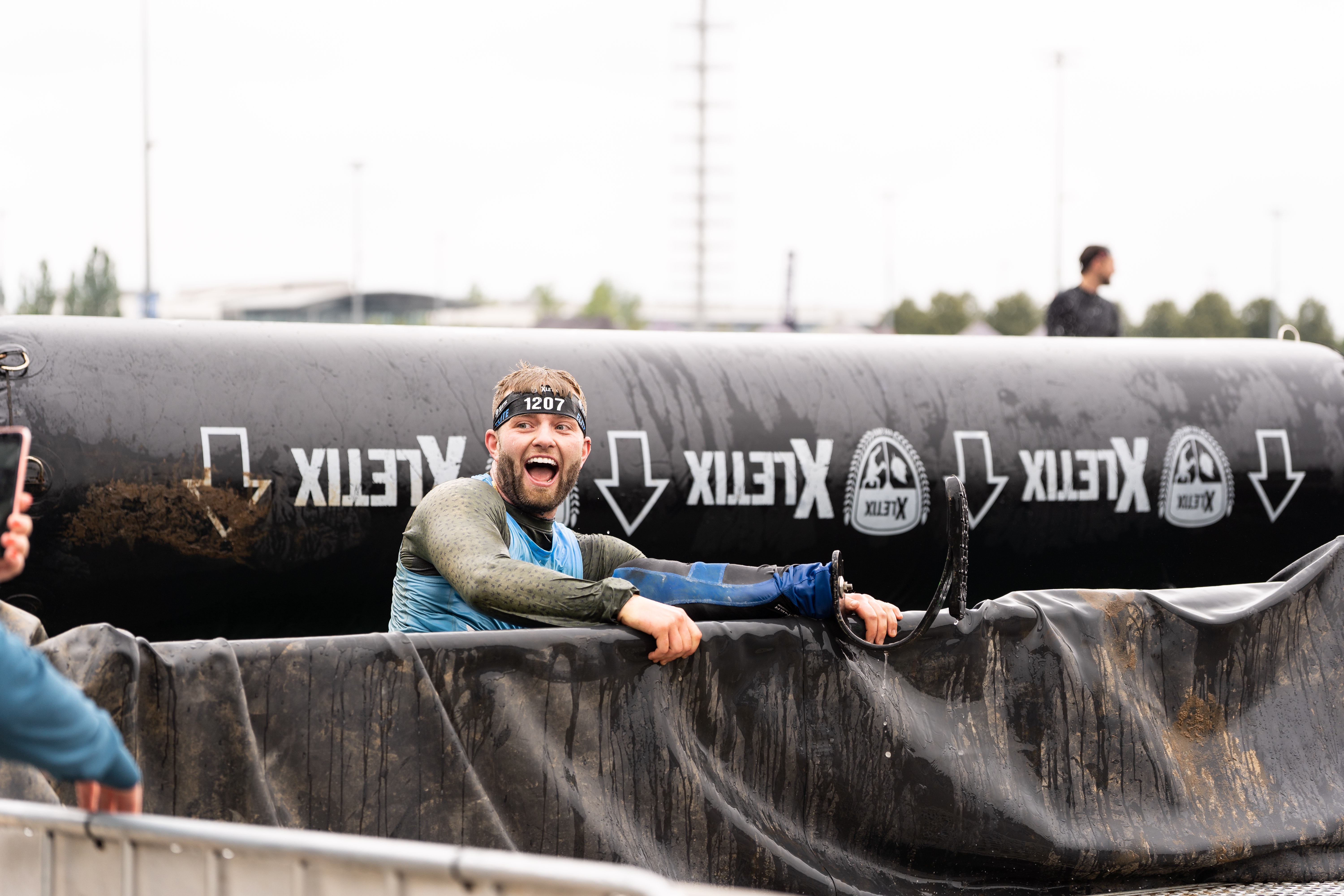 Later that afternoon we had the chance to test some of the obstacles ourselves and get a taste of OCR German style before we were unleashed on the course on Sunday morning. We divided into three teams, my team being assigned the mud obstacle first. I don't believe in doing things half heartedly, and when it comes to mud, it's all or nothing. Soon everyone was in the mud. I guess we're all just big kids at heart. Much much later that evening we met our team mates for the run. I was in team three with Marko, Markus, Andrea, Sara, Slava, Mario, Sandra, Toni and Sofie. I was really apprehensive about race morning. I really don't like heights so can be slower over the obstacles involving climbing, especially the vertical walls which I dread. But my team mates were positive and reassuring and whilst I still felt nervous, I certainly felt excited too!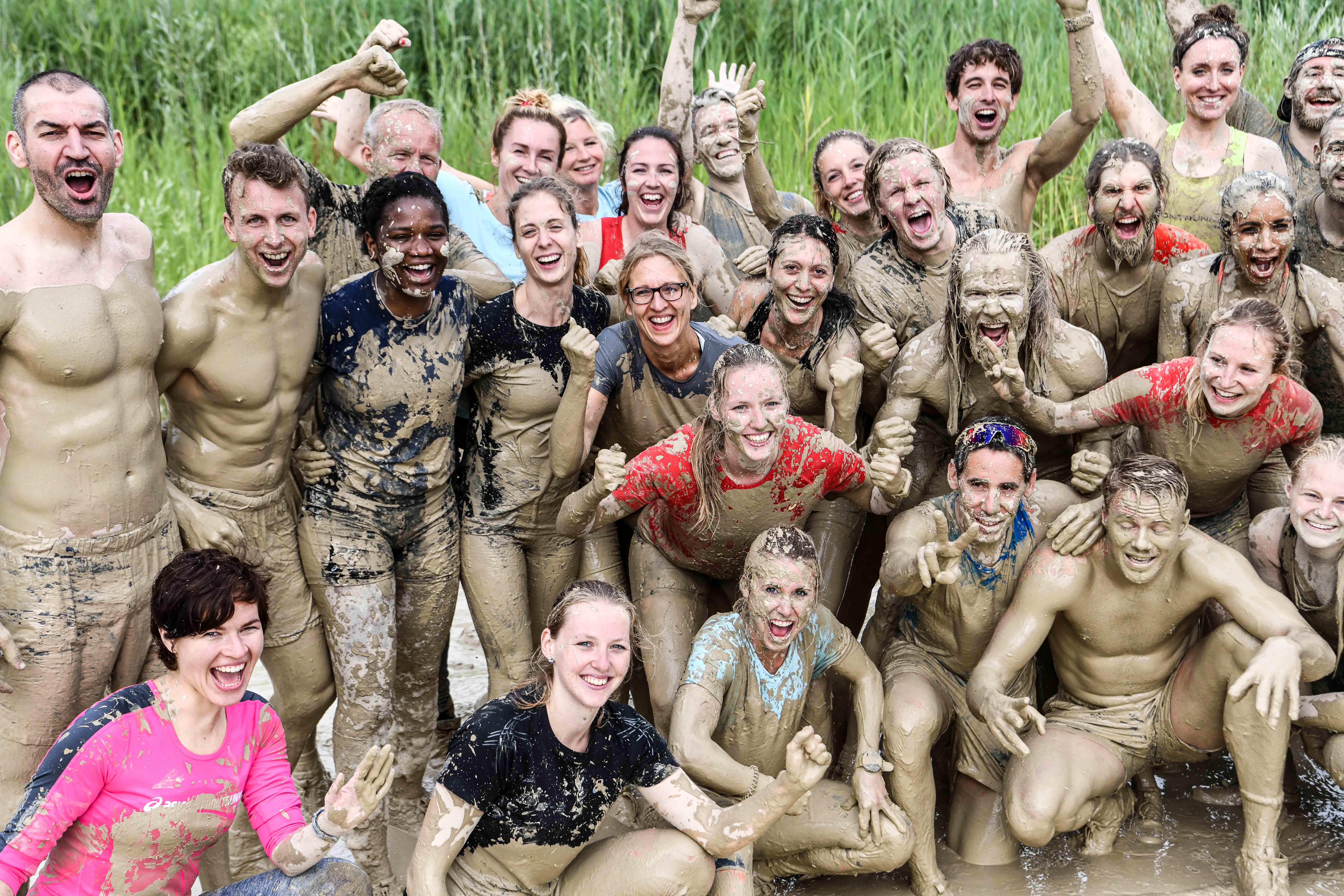 Sunday morning we all lined up at the start ready to rock and roll. We had been enrolled in the long distance which consisted of 35 obstacles over 18kms. The nerves I felt soon passed when struggling to get out of the first water tank, team captain Marco from Serbia lifted me out with a promise that he had my back and would not let me fall. The bond within our team was strong from the very start and it worked to our advantage as we quickly ticked off obstacle after obstacle. The course was set around a working quarry, with loads of uneven stone surfaces and lots of swimming in the lakes in the quarry. I absolutely loved this, I've never had so much swimming during an OCR before and as a strong swimmer I felt I was able to repay my teammates for the support they had offered me. My absolute favourite obstacle was the giant slide into the water and I cannot believe I even managed this! Usually this would have freaked me out but without even thinking I just plonked myself down and off I went at lightening speed into the water. Soon enough the dreaded vertical wall came around. Slava and Markus helped me up on one side, but the wheels fell off when I reached the top and went into complete meltdown. I just hate the walls, it's the point where you transition across the top, basically you're sitting on a 12ft fence above concrete, whilst the wall shakes and I shake from fear. In a flash Marco, Toni and Sandra were up to help me. I was surrounded by helping hands and hugs. For anyone who is really really scared of heights you'll understand how I felt, there's just no reasoning with me on that wall. Getting me down was a real team effort and I'm so grateful for my team for their support. I wouldn't have done it without them. We quickly moved on and soon I was back in the water and mud which made me happy once again! The ASICS FUJITRABUCO™ Pro were great in the water, really light and didn't rub once wet- I'll definitely be using these for my swim run in October.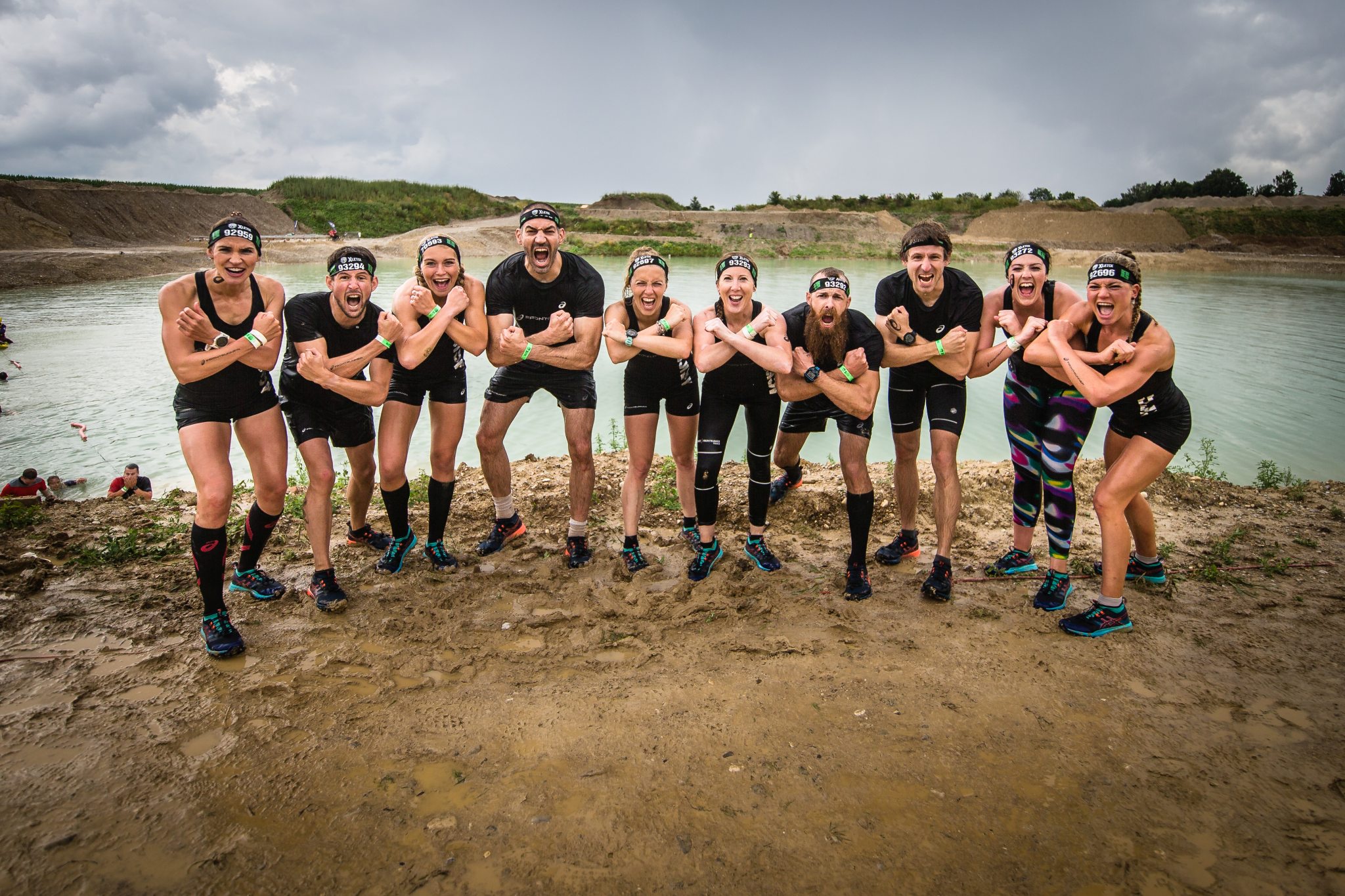 Our team worked incredibly well together. We all had different strengths and weaknesses and pulled together to help everyone achieve their best. It was also a great chance to get to know some of the international team members better. UNICORNS Forever! After finally getting clean we then celebrated with burgers and ice cream in Munich and an early(ish) night as our final morning involved a 4am start! 
When my alarm went off at 3:55am on the final morning I questioned my life choices. It was still dark outside and I had managed 5 hours of sleep. My body was bruised and sore from the previous day's obstacle race but the mountains were calling and we all were going. We headed to Hertzogstand again, this time approaching the mountain from a different route and running the ridge in the opposite direction. As the bus had to leave at 10:30 only the quicker runners would get a second go on the ridge and I was determined to be in that group. I only began trail running in May when preparing for my trip to the Pyrenees, and the mountains certainly are a steep learning curve (pun intended) but I'm eager to do my best. We started below the clouds and I knew I had to keep up the best I could, the path had some wider gravel sections and I was determined to run as much as I could apart from where it became too steep for my tired legs. I was making good time and soon passed through the clouds emerging above them into the sun. It was simply magical. The weather was so much better than Friday and being above the clouds was surreal. Soon we reached the peak of Hertzogstand and then descended down onto the ridge. I certainly was the slowest, with the experienced trail runners powering ahead. Markus and Toni stuck with me, both very experienced mountain runners sharing their wisdom and without knowing thankfully distracting me from some of the steep drops either side of the narrow ridge we were running on. I originally thought this would be a once in a lifetime experience, but I was lucky enough to do it twice. As we regrouped at the summit of Heimgarten I felt so incredibly proud that I had managed to meet the cut off to join the longer group. I'm so new to this whole trail running thing, especially big beasty mountains, it must have been good company, magical views and awesome shoes which powered me through!
Toni ran the descent with me, I'm still a novice on the steep sections and it was great to chat with her about technique, plus it's always a confidence boost having someone run with you. 10 miles later we made it to the bottom and after another quick dip in the lake headed back to the hotel to say our goodbyes and begin our journeys home.
It's been the most incredible weekend filled with some unforgettable adventures. None of this would have been possible without the hard work of Toni, Luisa, Jan Erik and Andrea and I am so so grateful for such an incredible opportunity. I feel a huge sense of achievement this weekend, I've conquered mountain peaks, tackled obstacles I never imagined I could manage, faced my fears head on and visited a new city. The best bit is we get to have another adventure next weekend for the UK ASICS FrontRunner team meeting! I cannot wait!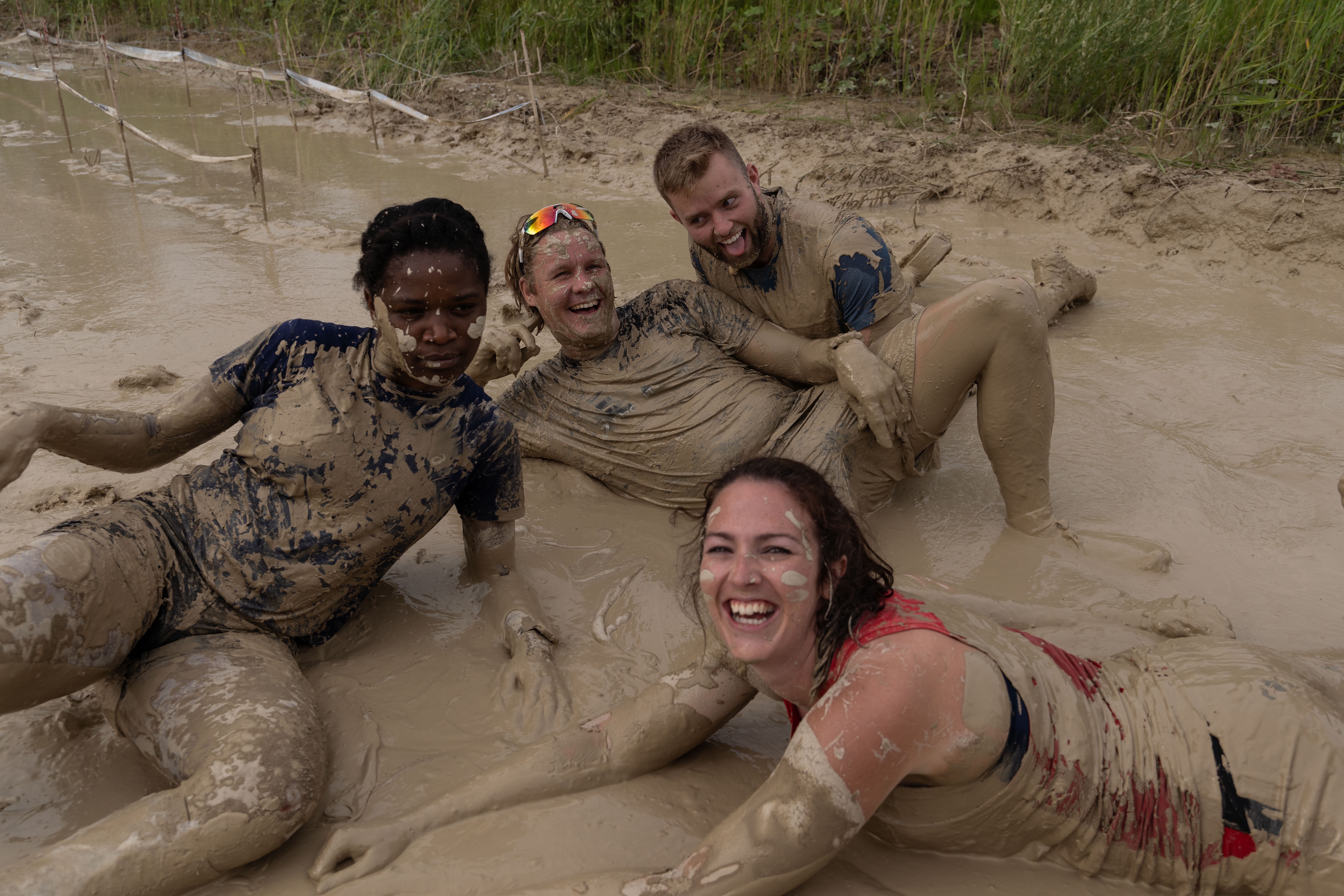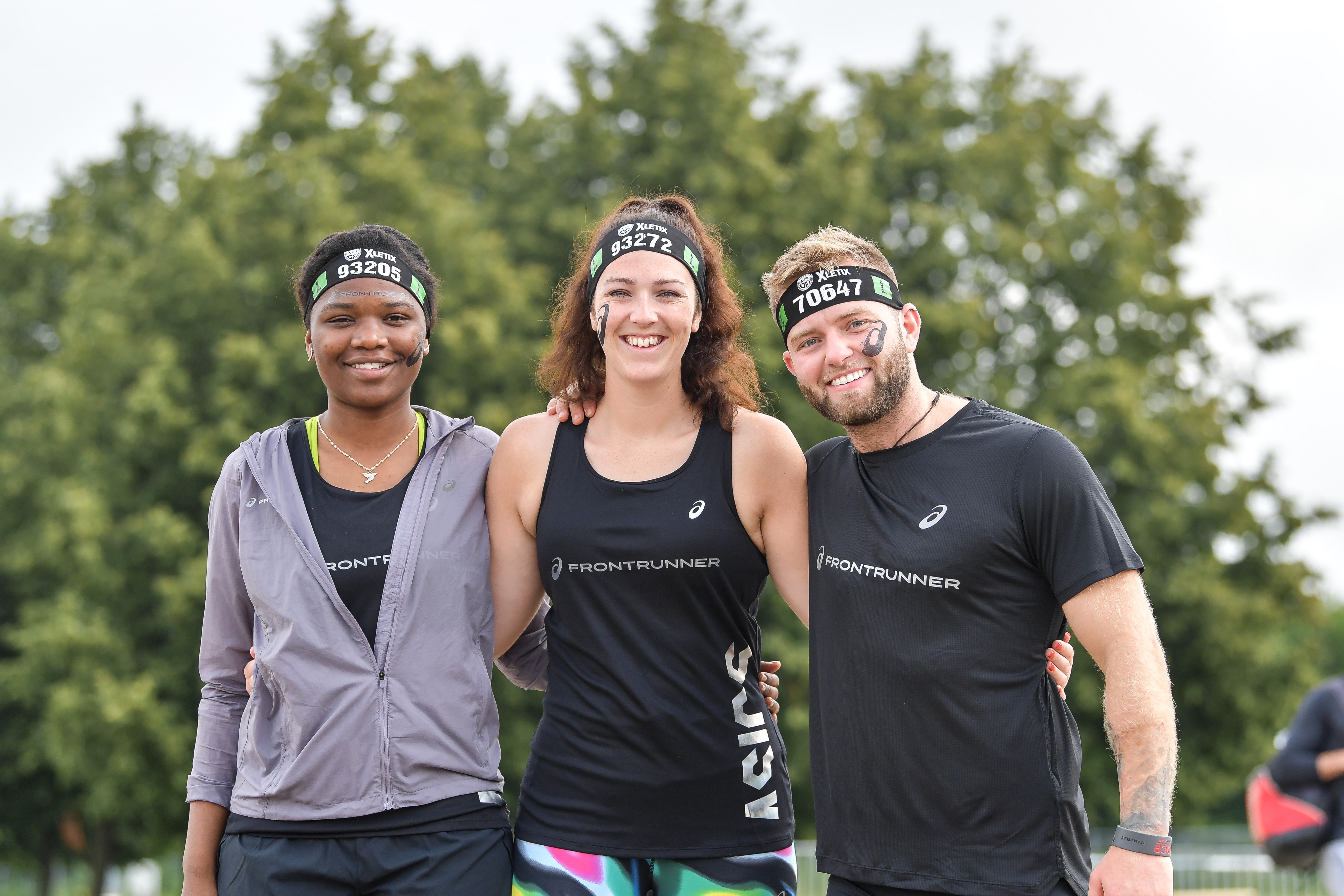 Photos kindly supplied by the incredible Andy Astfalck and Markus Greth
written by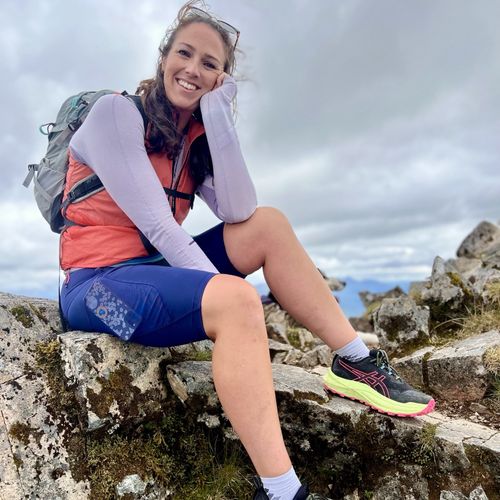 Becca B
Envrionmental Research from London/Southport

Age group: 30 - 35
Club: Greenwich Tritons, Southport Strollers

MY DISCIPLINES