I've recently been testing the ASICS FUJITRAIL 7L running backpack. Here's how I got on....
I frequently run with a pack whether it be making a short bit of my work commute on foot, marathon training, trail running or racing (as it allows you to carry your own water and jacket). Previously I have used the ASICS 5L running pack, which is a very soft vest like pack, with some (albeit limited front pockets) and space for a hydration pack. I've ran extensively with this including my first ultra marathon and lots of trail and training adventures. Whilst I'm really happy with this pack, and would definitely recommend if you're looking for something small and comfortable, I've been looking for something with more front pockets for easy snack access and the option of carrying water on the front for easier refills and to prevent the water warming up against my back in summer.
Cue the ASICS FUJITRAIL 7L pack. This was given to me as part of my ASICS FrontRunner kit, but I want to stress all opinions are my own. My first impression was slight shock that this is a 7L pack as when empty it looks small. However, this truly is some sort of Tardis bag as fellow ASICS FrontRunner Alan outlines in his recent testing. I find it holds a great amount of kit and I keep discovering more and more pockets, including a very handy zip pocket. To be extremely pedantic, I would say I started off wary of the central zip on the back pocket. When filling the pack I was concerned about overfilling it and forcing the zip to split in the middle as the positioning makes it feel like it is under tension when the pack is full. But I must stress this hasn't happened, it does feel extremely robust and I've had quite a bit of kit stuffed in this bag, so I suspect this is me simply overthinking it. There is also a bang chord system which you can tuck a jacket into and a pole storage system, however I have not tested the latter.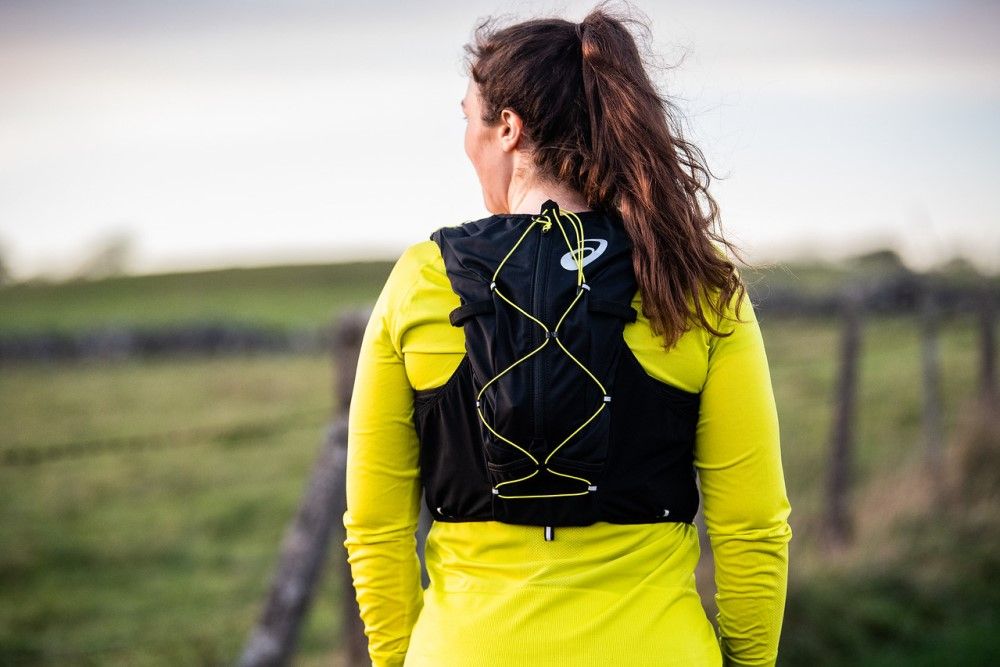 I've ran numerous times with this now and find it extremely comfortable. Its lightweight, soft and the material is thin enough to mould to your frame, even as a woman. I've worn thicker tops and thinner t-shirts and haven't experienced any chafing. I am a UK 10, 5ft 11 and I wear a M- I find this fit feels perfect. The TASUKI SYSTEM is designed to reduce bounce, which I can confidently say it does. The bag doesn't move when on, yet at the same time doesn't feel restrictive.
The front water pouches, which hold two 500ml soft water bottles (included with the pack), are a new feature for me. This is the first pack where I've carried water on my front. I must say this took some getting used to as it felt a little alien at first, but it is so much handier for refilling and unlike my previous bag, where I only had one hydration bladder, I can choose to have plain water in one vessel and some SIS Go or electrolyte drink in the other. I really like having this option! The water bottles are easy to clean, and make such a pleasant change compared to trying to wash and dry a hydration bladder. If you need more water, or prefer a bladder there is a compartment for this on the rear of the bag.
There are numerous pockets on the front which you can fill to your heart's content with snacks, gels, your phone, foil blankets, first aid bits etc. These are great for things you need to get to easily. However, when wearing the pack to move about in make sure all the front buckles are done up if there are only a few things in the pockets. I stupidly left the buckles undone once and managed to leave my phone on a hill in the peak district after it slid out (luckily found it afterwards). When the buckles are done up or the pockets are full, there is a tension which keeps everything in place. I've never had an issue since. The buckles are also fab. They're well placed, adjustable and secure but easy to undo.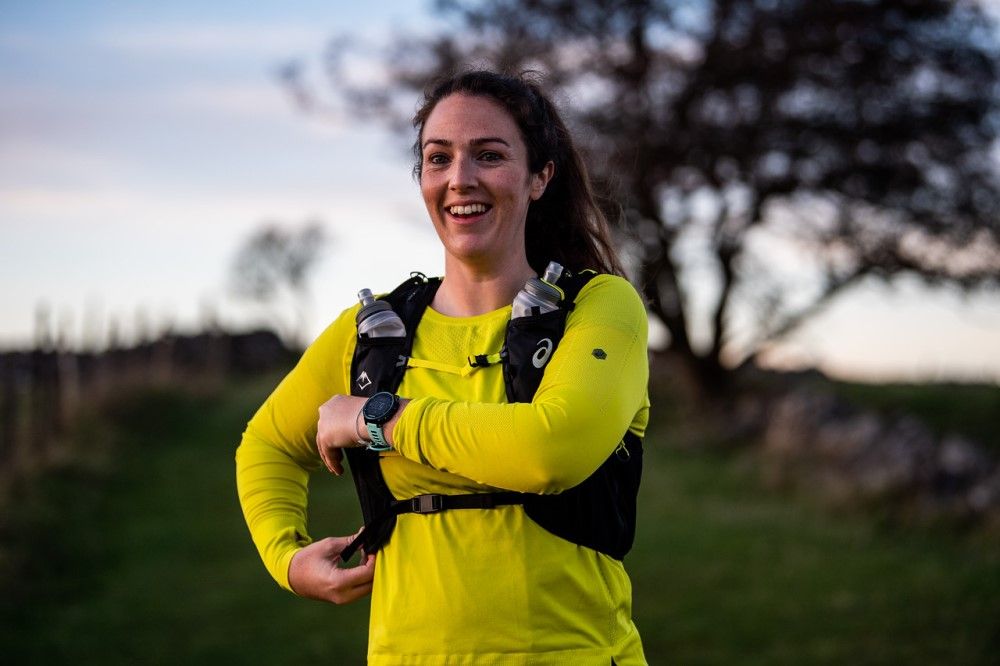 The black design with yellow detailing looks great- black is always a great option for muddy trail runs. There are also reflective details for low light conditions. I really hope that if this pack proves popular that a wider range of colours are made. Hint Hint ASICS!
Overall this is a fab, comfortable pack that is small but mighty. I am really pleased to see ASICS have incorporated a pack with so many front pockets and look forward to many more runs with this.
Photo credit: Andy Astfalck
written by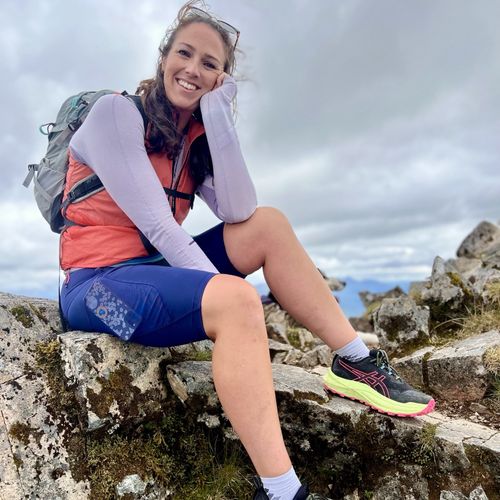 Becca B
Envrionmental Research from London/Southport

Age group: 30 - 35
Club: Greenwich Tritons, Southport Strollers

MY DISCIPLINES