Anyone that knows me well will know I absolutely adore the Nimbus range of running shoe.
First impression?
The Nimbus has been my go-to shoe for about 5 years now and my love for this shoe is still raging strong, in fact, although today I'm reviewing the Smokey Rose/Pure Bronze colour version, I actually own the Nimbus 23 in three other colour ways too. So, to say that I'm a fan would be an understatement, and I genuinely believe the 23 is the best version yet. When I first opened the box, I was taken aback by how pretty the colour is – I don't generally go for beautiful-coloured shoes (I'm more of a garishly bright kind of girl), but it's hard not to love the pink hues. As with all of my 23s, the style of the shoe is fantastic and very flattering on the leg, they also feel very light for such a cushioned shoe.
How do they perform?
The Nimbus 23 is a truly superb shoe. Firstly, this is the perfect shoe across any kind of distance; I've raced a 5K and an ultramarathon in the 23 and they've been perfect for both races. The Nimbus 23 is truly versatile too as my ultra was on a mixture of tarmac and easy trails and they coped really well with the mixed terrain. I've also found this is a fairly speedy shoe for me and have managed to score a number of PBs whilst wearing them. The shoe itself feels very stable and supportive around my ankle so there's no chance of an accidental rolling incident (which is important for me as a slight overpronator), and crucially my feet don't get too hot when I've been running in them for hours as they have a very breathable mesh upper allowing the heat to dissipate easily. They're also great in a hill session as they feel light and springy on the inclines, whilst providing enough cushioning on the descent to protect your legs.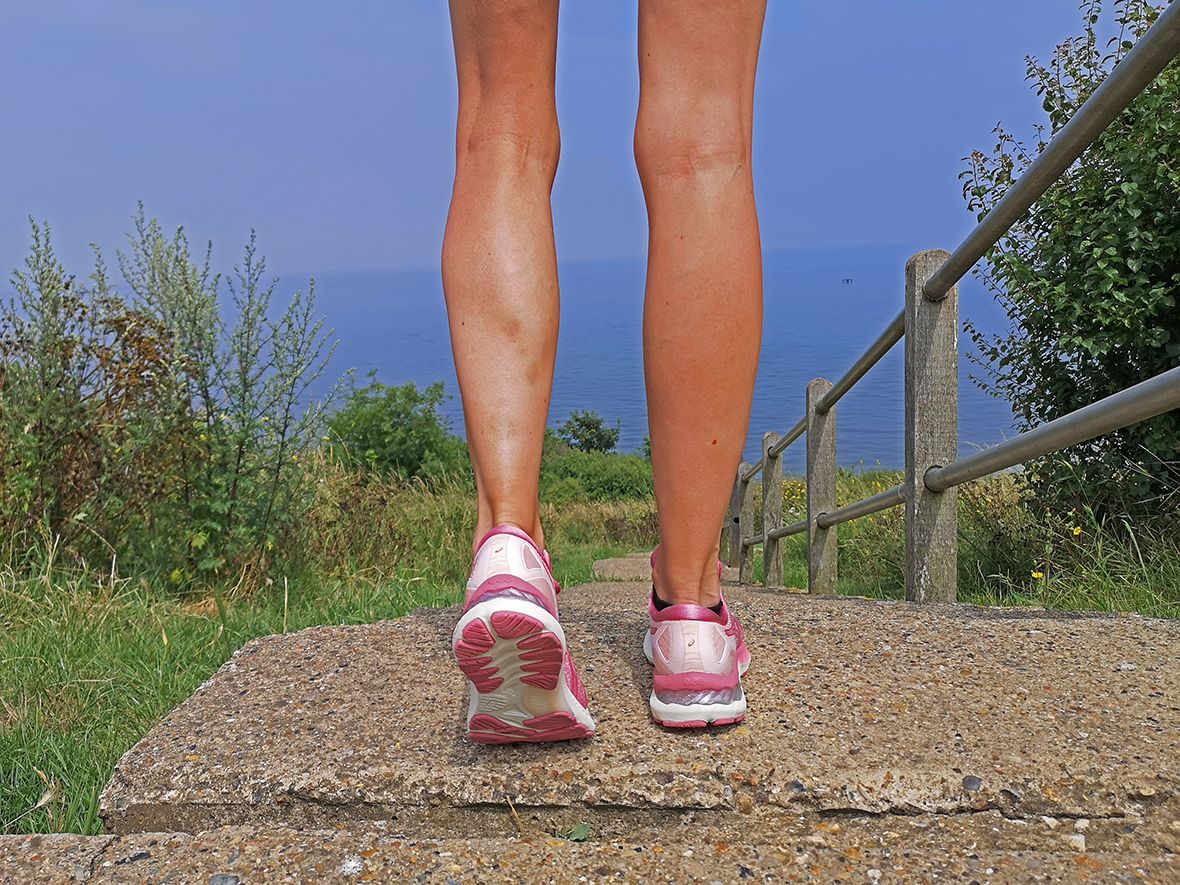 Technical stuff:
Engineered mesh upper improves breathability
TRUSSTIC technology improves stability
FLYTEFOAM technology cushioning
ORTHOLITE X-55 sockliner improves step-in comfort
3D SPACE CONSTRUCTION improves compression at footstrike
GEL technology cushioning
FLYTEFOAM Propel technology cushioning increases impact absorption and responsiveness
ASICS LITE Rubber outsole improves durability
Reflective accents improve visibility in low-light conditions
Pros?
Although this shoe is technically for neutral runners, I overpronate a little and have found this is the best shoe for my feet
Feels like a very stable and comfortable shoe which will no doubt be helpful across longer distances
Perfect for any kind of distance; I've run all my training runs in these and have also run a 5K race (as part of a triathlon) and an ultramarathon in them
Sturdy enough to be used on a gentle trail
Cons?
'Officially' there are faster ASICS shoes out there (although all of my PBs have been set in the Nimbus so don't let that deter you!)
Verdict
I adore this shoe. It's the perfect all-rounder for someone who needs to run in something a little more cushioned to protect their legs and feet, without wanting to compromise on speed or style. I actually always recommend this shoe to anyone I speak to who's looking to change their running shoe as I genuinely believe it's the perfect all-rounder, and I've also bought the Nimbus 23s as gifts for a number of friends and family members now…so yes, I'm obsessed and will continue to spread the Nimbus love to everyone I meet.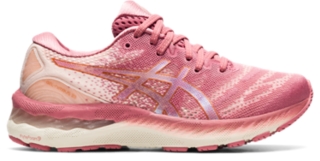 GEL-NIMBUS 23
The GEL-NIMBUS™ 23 running shoe continues to offer excellent comfort and long-run impact absorption. Its improved stability provides a more balanced stride that's followed by smoother transitions. Constructed with comfort and breathability in mi...
Shop Now
written by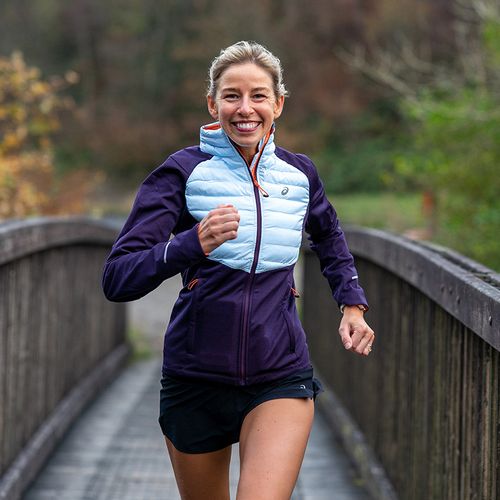 Victoria Stears
Head of Global Marketing - Sports/Education Sector from London

Age group: 34


MY DISCIPLINES