ASICS London Run Club is back for 2023, offering free community runs from the ASICS Oxford Street store, close to Marble Arch, every Wednesday and Friday. Come and join us for a social run in the heart of central London.
What is ASICS London Run Club?

ASICS London Run Club is a free social running group, we welcome all paces and abilities and provide a fun and friendly environment to share your passion for running and enjoy some miles with some company.
Every run is led by a member of the ASICS FrontRunner UK and Ireland team – all of whom are Leadership in Running Fitness qualified and frequently love to run around central London themselves.
We meet at the community space within ASICS Oxford Street Store, 527 Oxford Street, just head inside and a member of staff will be able to direct you. The run begins at 6pm, so get down a little earlier to check in and meet your run leader.
The nearest tube stations are Marble Arch on the Central Line and Bond Street on the Jubilee, Central and Elizabeth Lines.
We have lockers and a toilet and during winter can provide head torches, although we also encourage you to bring your own so that you're ready to go!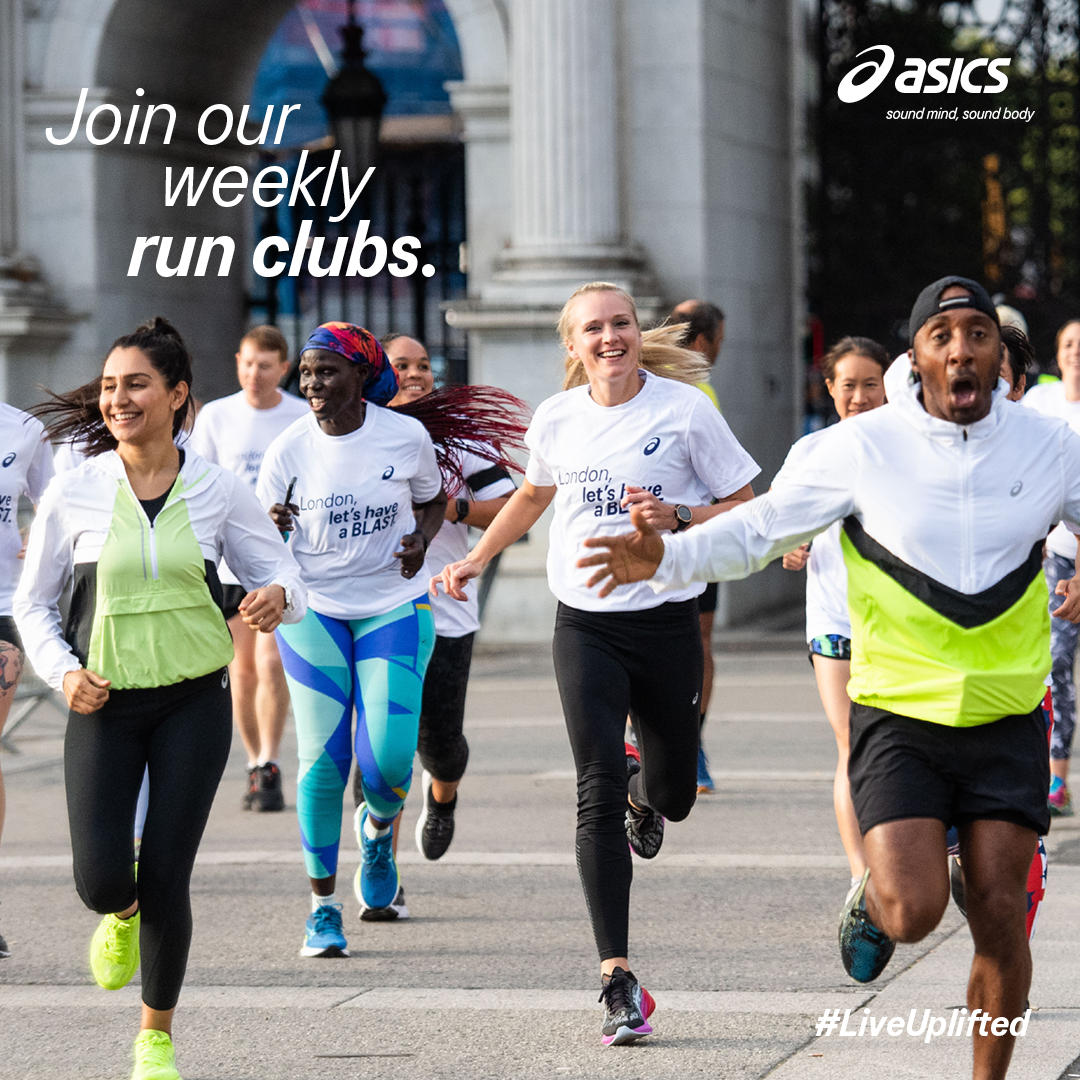 What can I expect?
You will begin with a warm welcome from your run leader, before we head off to do a quick warm up at Marble Arch. We usually utilise Hyde Park which is almost on our doorstep, covering 5 – 6km (~40 minutes of running). Each run leader likes to mix things up slightly and take their own variation of a loop around the park, or sometimes venture a little further afield.
As we are a social run we run at a chatty pace, we tend to have leaders at the front and back of the group to cater for all abilities. No one is ever left behind. If you have any worries about your pace or ability just reach out to one of our run leaders.
At the end of the run we head to marble arch and do a quick cool down with some stretches (yes we know runners are bad at remembering to do these!) before going back to the store. Everything is wrapped up by 7pm inline with the store closing and you're then free to go about your evening, whilst riding that post run high.
If you'd like to know more, Rey has written a great article covering the re-introduction of Run Club back in 2022: https://www.asics.com/gb/en-gb/frontrunner/articles/asics-london-is-back
To celebrate the launch of the Nimbus 25 Shoe you will also have the chance to trial the most comfortable running shoe as our Brand Trainers will be at the four Wednesday events from 1st March to 22nd March 2023 sessions.
How do I sign up?
Sign up is online via Eventbrite and you can find the link here: https://www.eventbrite.co.uk/e/asics-run-club-oxford-street-london-every-wednesday-and-friday-1800pm-tickets-556529744447?aff=ebdsoporgprofile
Whether you live in London or you're passing through on business or leisure, we always welcome new members, so come down and join us.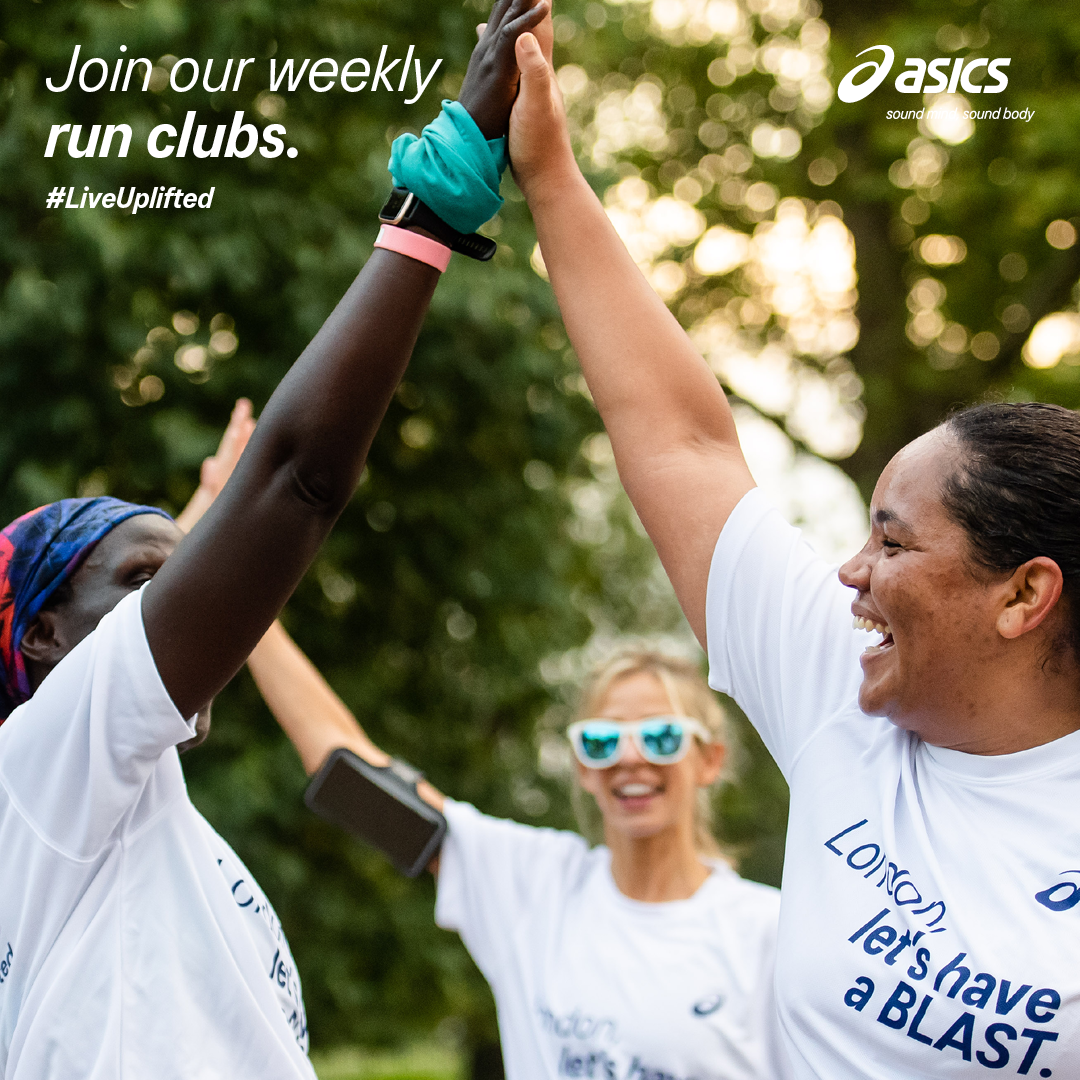 Who will be leading my run?
We have a diverse range of run leaders from different backgrounds, abilities and ages. Some of us are road runners, some trail and we all run a variety of distances, paces and races.
Meet your regular leaders:
Rey is our team captain and ultimate motivator. He brings an incredible energy and great vibes to both run club and the community classes he runs. As a personal trainer, Rey is passionate about fitness, running and encouraging others. When not in London, he is an avid traveller, regularly running international races over a variety of distances from 10km to marathon. You can connect with Rey on Instagram @besmartgetfit
Ania is personal trainer and coach with over 20 years experience in the fitness industry, she teaches everything from antigravity yoga to HIIT. A soon to be six star finisher and fitness fanatic, Ania leads runs as well as our weekly Yoga/Pilates for runners. When not running, you'll usually find her at a gig. You can connect with Ania on Instagram @ania_g_pt
Alan is our resident mountain goat. He loves running all distances, you'll usually find him on the trails taking on a crazy challenge, or sneaking a mid race chippy! Having recently completed the epic Arc of Attrition 100miles, Alan's next focus is the Tor de Geants 330km, although we promise you he won't make you run any mammoth distances at run club. You can connect with Alan on Instagram @ultralan
Sonny is a trail/ ultrarunner and co-founder and trustee of Black Trail Runners a community that works to increase participation, inclusion and representation of black people in trail running. In 2019 Sonny completed the Centurion Running 50mile Grand Slam in 2019, Sonny is now building towards the Centurion Running Wendover Woods 100mile race in July. You can connect with Sonny on Instagram @runny.sonny
Taz started running in 2017 as a complete beginner and within 6 months of training had completed her first half marathon. Taz is a runner who wears hijab and hopes to inspire other South Asian women to try running. She runs for enjoyment and the ways it challenges her. Taz's next goal is to run two more ultra marathons, having got the bug after completing a 100km ultra. You can connect with Taz on Instagram @thishijabiruns
Semeena is a run coach from West Sussex who co-founded an organisation called SWS, tackling inequalities in activity levels in the South Asian community. She is also a coach at Crawley Run Crew and in December 2022 appeared on the cover of Women's Running magazine, as well as winning Sussex Sports Volunteer of the Year award in 2021 for her work with SWS. You can connect with Semeena on Instagram @coachsems
Becca is a runner, swimmer, weightlifter and triathlete usually found pounding the pavements around London, although she has been known to dabble in a bit of trail running. Originally from the North West Becca relocated to London in 2017 and loves using running as a way to explore the city. Her favourite place to run is along the Thames, whether that being in central London or out towards Greenwich. She is a firm believer in the physical and mental benefits of running. You can connect with Becca on Instagram @thisbunnyruns
Charlotte started running after moving to London as a way to explore her new home city. Having gone from 0km to marathon in 3 months, Charlotte now uses running as a chance to see new places and find new routes – all whilst having FUN. Having become a new mum in 2022, Charlotte is now focussing on finding a new routine whilst juggling motherhood and running a business. You can connect with Charlotte on Instagram @running.charlotte
What else should I know?
In addition to run club we also offer classes with Rey and Ania in the community space located within the store.
Sign up to HIIT classes here: https://www.eventbrite.co.uk/e/asics-studio-class-hiit-class-tickets-427882477007?aff=ebdsoporgprofile
Sign up to Pilates for Runners here: https://www.eventbrite.co.uk/e/asics-studio-class-pilate-for-runners-tickets-427824282947?aff=ebdsoporgprofile
Sign up to Core Strength Training for Runners here: https://www.eventbrite.co.uk/e/asics-studio-class-core-strength-training-for-runners-tickets-427451848987?aff=ebdsoporgprofile
Want to find out more?
Feel free to reach out to one of the ASICS FrontRunner run leaders via their Instagram accounts or pop down to the store.
We're FREE, FUN and FRIENDLY – hope to see you soon.
written by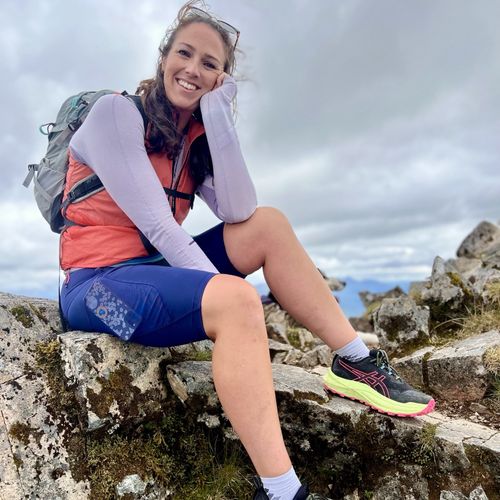 Becca B
Envrionmental Research from London/Southport

Age group: 30 - 35
Club: Greenwich Tritons, Southport Strollers

MY DISCIPLINES