On the 25th February 2020. ASICS released the NOVABLAST™ a training shoe which joins their trademark "RUN FASTER" collection. The NOVABLAST is a neutral shoe, which is the first to feature ASICS' all new flytefoam Blast cushioning- which has been proven to help runners feel fresher at faster paces. I've been fortunate enough to have the opportunity to test this new shoe. Here's what I think of the NOVABLAST experience so far.
Bouncy ride - Energetic feeling - Responsive ride
Who's it for?
Whatever distances you run, whether you are after that new PB or just to get outside in the fresh air and have fun, this shoe offers an enjoyable experience. The NOVABLAST is perfect for easy, steady and high-end tempo speeds, the new Flytefoam Blast cushioning offers a trampoline-like experience as it's extremely bouncy, soft and yet hasn't compromised weight at 260 gr (9.1oz) in the men's version and 220 gr (7.7oz) in Women's. I'd recommend before investing in any shoe, to get your gait checked to see whether you require a neutral or support shoe- this could potentially prevent injury!
The NOVABLAST is neutral and has a heel drop of 10mm. This is important to consider due to the drop. If you're someone who overpronates even slightly, a support shoe or low drop stable neutral shoe such as the Glideride would be a better option. Shoes which have a large heel drop are incredibly growing on the current market, offering more cushioning and 'bounce' which is great for energy return at faster paces and to aid recovery, however It's scientifically proven that the higher the heel drop, the less stable the foot is upon ground contact which causes more overpronation, if you are someone who does overpronate then this shoe wouldn't be recommended for you (along with other neutral shoes with great heel drops on the market). On another note if you have a neutral gait, I recommend that this shoe could be perfect for you.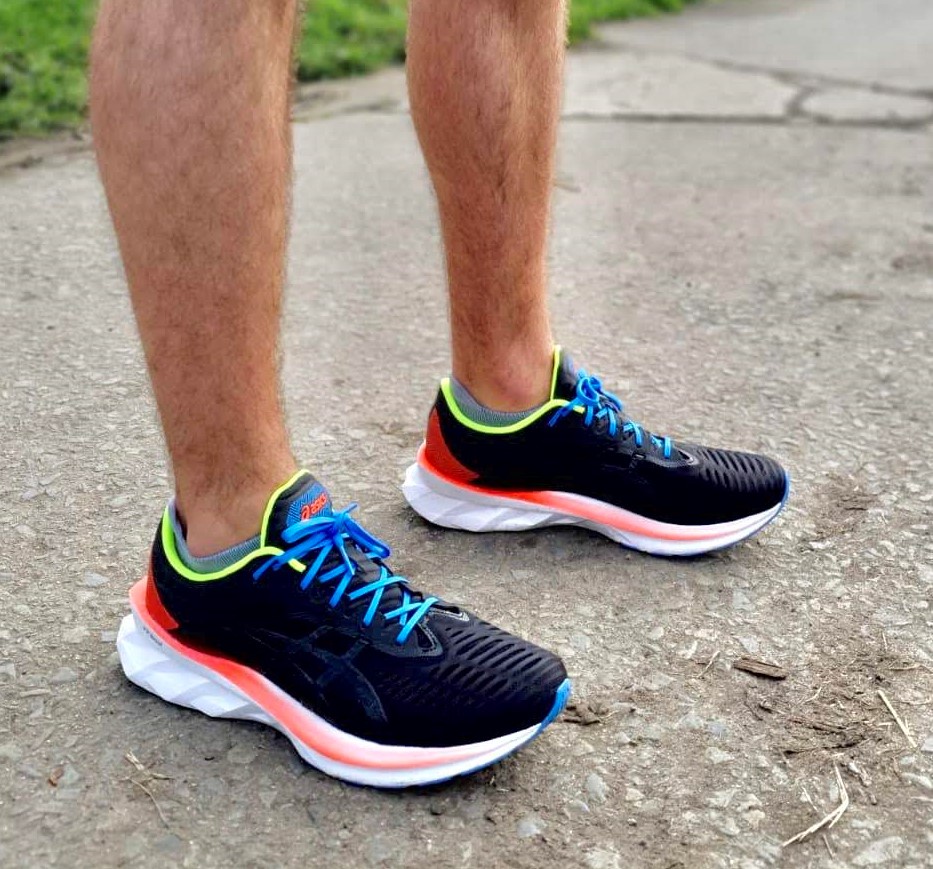 Further Specifications & NOVABLAST experience
The upper of the NOVABLAST is constructed of a single layer of Jacquard mesh which is a textured fabric with engineered patterns that are woven to enhance fit, support and breathability. I've found the ventilation due to this upper to be extremely good! Transitioning onto spring and summer with warmer road runs, this could be a great benefit in avoiding overheating and discomfort. Another positive in this shoe like all most recent ASICS shoes, is the use of their HIGH ABRASION RUBBER (AHAR) outsole. This outsole uses greater carbon content, making the outsole more durable and flexible with a lower overall weight. The NOVABLAST despite the great heel drop is extremely good at offering a secure heel position for transition, for a shoe with such a propelling feel when running, I've found the Internal heel area shapes really well to keep the heel still, in a position which helps guide the foot's movement from heel strike to toe-off without loss of energy.
ASICS have made use of a guidance line in the shoe, which they suggest "ENHANCES YOUR NATURAL MOVEMENT". The line goes from the heel to the forefoot area where it separates into 2 portions, this is supposed to Improve efficiency by enhancing natural movement from the landing until toe-off, when running I've found that the portion where the line divides is where the trampoline effect is felt the most (upon push off).
Comparisons
Specs

ASICS

NOVABLAST

BROOKS

Ricochet 2

NIKE EPIC 

REACT FLYNIT 2

ADIDAS

ALPHABOOST

Weight

260g

275g

239g

289g

Heel Drop

10mm

8mm

9mm

10mm

PRICE

£120

£120

£139

£120
Conclusion
Usually for shoe reviews I'd raise big cons and suggest how the shoe could be better but these are really a great all-round shoe. If there was one negative and something ASICS could improve in future, it'll have to be the grip on the outsole on quite wet surfaces, as they do feel slippy - which can be frustrating when running fast. Despite this, it was a minor issue and something which couldn't take away from how they are extremely-well priced for such a versatile shoe. The NOVABLAST could really meet the demands of a fast 5k to even a Marathon. Furthermore, ASICS have created a new and more enjoyable cushioning in making this shoe! Going from the traditional solo formation of Flytefoam propel which was known for a firmer feel, to the new combination of Flytefoam Blast with a small portion of Propel foam which works great in offering a softer feel along with a fun bounce and greater durability.
Junichiro Tateishi, General Manager, Footwear Function Research Department, ASICS Institute of Sport Science, said: "The new FLYTEFOAM™ Blast midsole has been designed for more than just supporting a runner during their run; it has been designed for play and enjoyment."
My rating - 9/10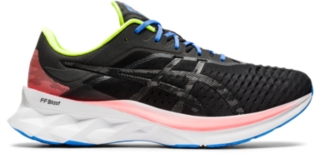 NOVABLAST
The NOVABLAST™ shoe is for neutral runners seeking a responsive running experience. This lightweight design includes our new FLYTEFOAM Blast™ midsole foam for an energetic bounce with each stride. The outsole and midsole of ...
SHOP NOW
Happy Running!


written by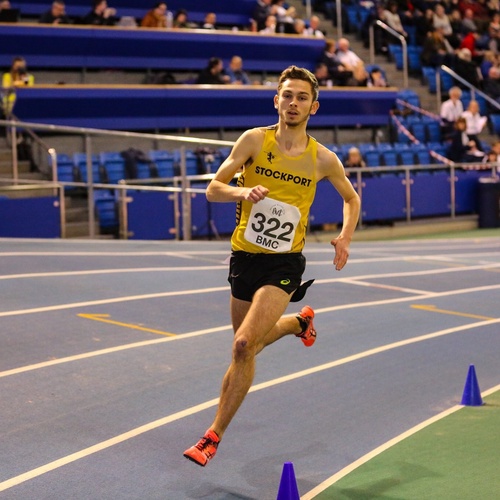 Bradley Freeman
Student (studying Bsc Sport & Exercisr Science) from Manchester
Age group: U23
Club: Stockport Harriers
Coach: Mike and Peter Nixon
MY DISCIPLINES
MY DISCIPLINES