Here are some of the benefits I've discovered from running at sunrise...
We're all friends here so I feel the need to caveat this blog with the fact that my preferred time to run a proper training session is the evening as I can channel the stress of the day into my training and enjoy the results I see from that. However, when I think about my own sense of wellbeing and the holistic benefits running brings me, it's those early morning sunrise sessions where I feel my mind benefits most and I come away from my run feeling relaxed and with a wholesome kind of happiness and bounce in my stride. I'm sure you know the feeling I'm referring to.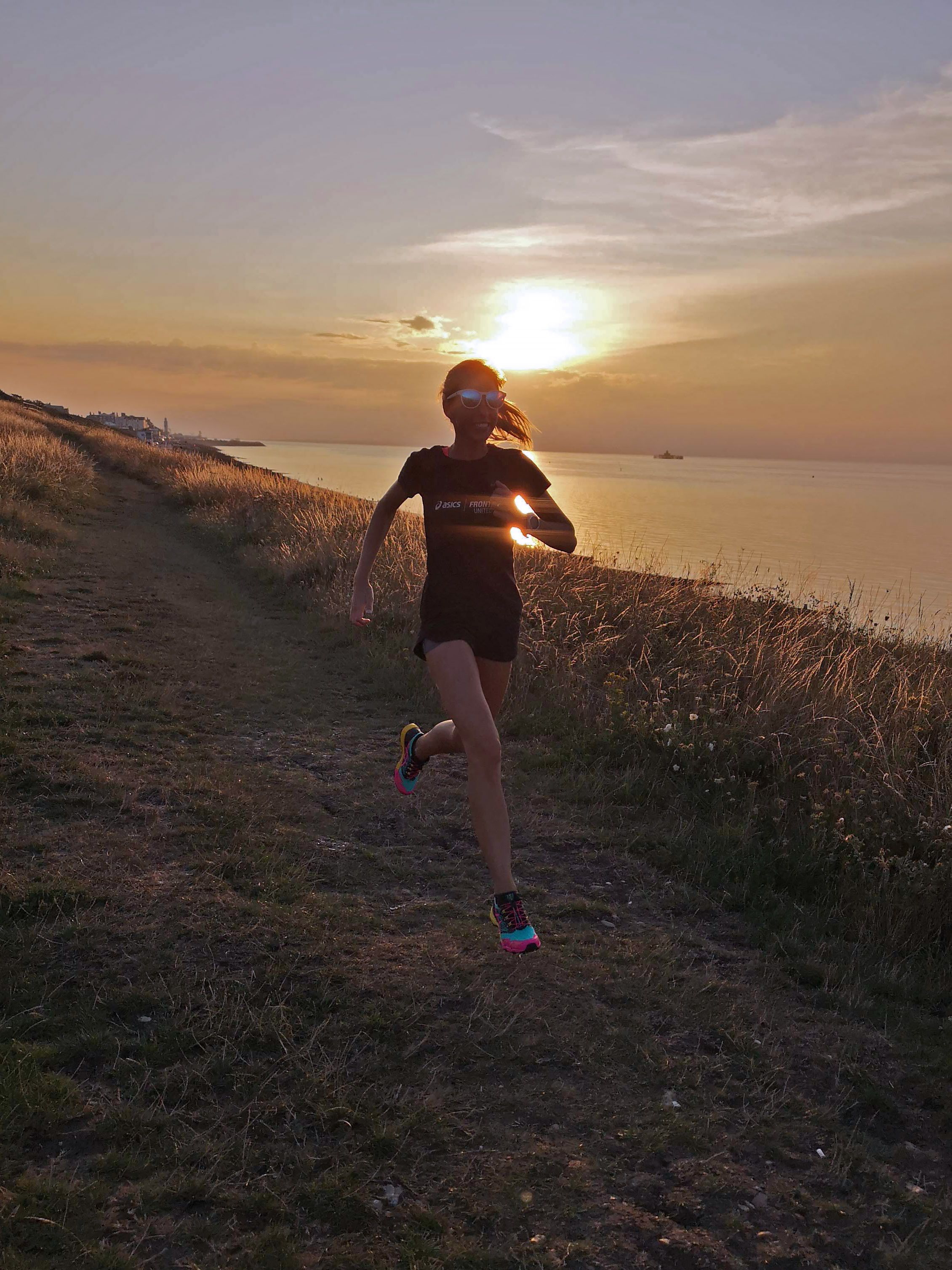 So, let's harness this thought and explore the benefits of being active by getting up and heading out for a run at sunrise…
It's a quiet part of the day: I live in an area of natural beauty and during the pandemic there has been a huge increase in footfall to my preferred running route along the seafront. I'm really pleased that other people have discovered the benefits of movement and being outdoors, but it does make it a little more stressful to run later in the day as it's just too busy to run safely – because of this, running at sunrise has become something I have adapted to as it is far quieter along the beach which subsequently makes my run less stressful and more enjoyable. I have space to run without having to jump down onto the pebbles or jump into a bush, I don't need to weave in and out of people walking three or four abreast or people walking multiple dogs off their leads, and I can just get into a steady rhythm which is undisturbed by the busyness of everyday life
You have space to notice things that you wouldn't often see when running: I don't know about you, but when I take the time to slow down and channel a bit of mindfulness into my running, I start to notice things I haven't noticed before (despite running these routes for 6 years!); whether that be some new cliff fall on the horizon, colours from spring flowers that are starting to bloom or beachfront structures left over from the Victorian era, there's always something interesting to notice and focus on which I then end up reflecting on in greater detail, having previously taking it for granted
Sunrise as a feeling of hope: I think we all feel that sense of hope when we see a sunrise; whether that be because the colours are so warm and comforting or because, globally, we have an internalised understanding of sunrise being a fresh start or a reawakening. Everything we associate with a sunrise is positive and I think that's a really powerful message to channel into our running and our wider sense of wellbeing
In the warmer months it's much easier to run at a cooler part of the day: a purely practical reason, but when it gets to summer it can be somewhat brutal running in anything over 20'C and so it's sensible to run at a cooler part of the day when you can and that means waking up to run at sunrise…it's also far easier to wake up early in those warmer months too!
Movement before settling down for a day of work or home schooling: we all know how beneficial it is to move our body and mind and how this gives us greater energy to focus on the rest of the day ahead…as much as I hate waking up early, I do feel great when I'm sat down at my computer by 8.30am ready to start the working day in the knowledge that I have already had an excellent workout, it also means I'll have more time in the evening to focus on other things I enjoy and focusing on quality time spent with my husband
Feeling of accomplishment: ultimately, I think we all feel accomplished whenever we work out, but being able to tick off that feeling of accomplishment so early in the day really does create a positive frame of mind which we carry with us no matter what else we have to deal with that day
So, have I convinced you to lace up for a sunrise run tomorrow morning?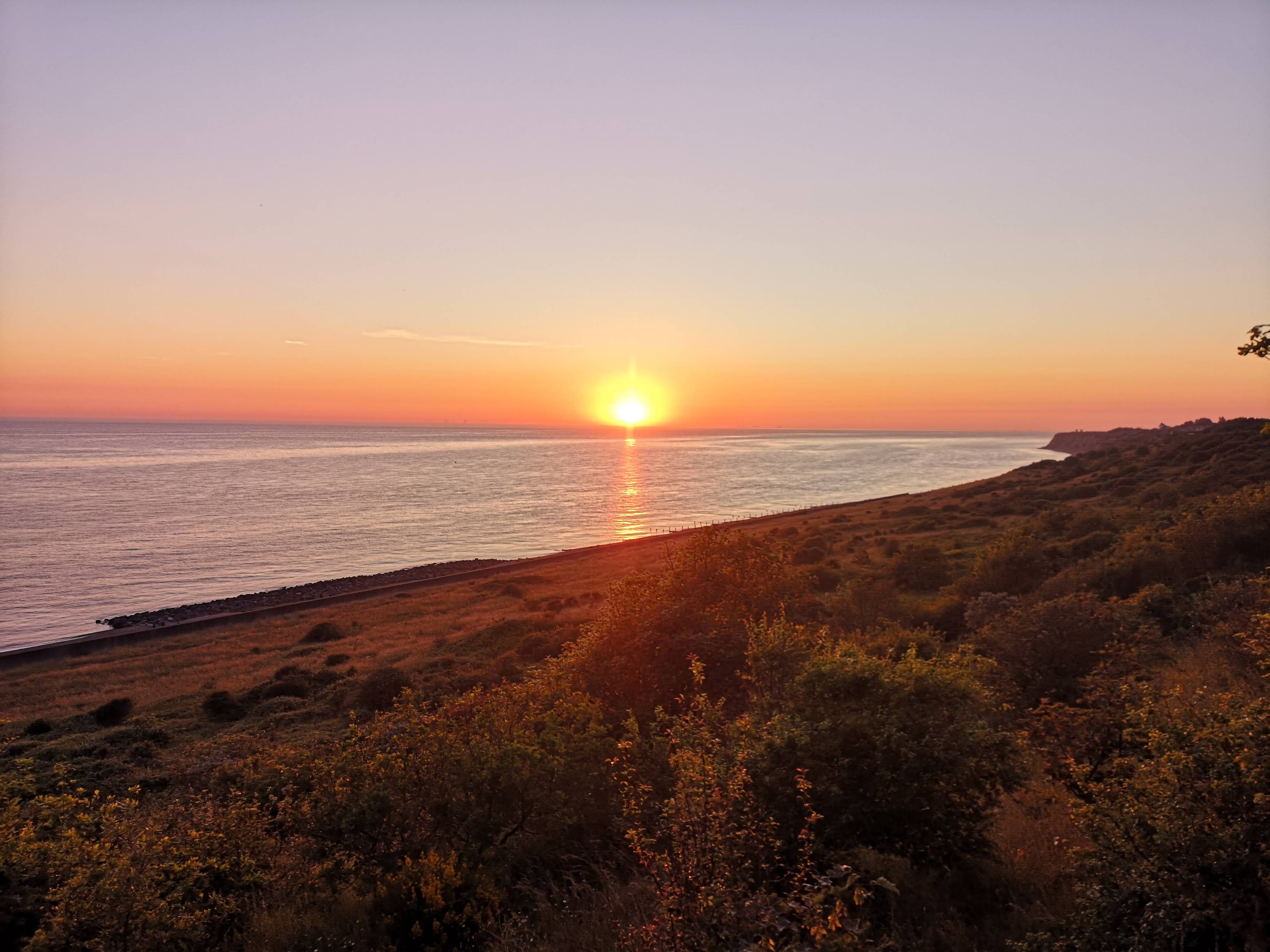 written by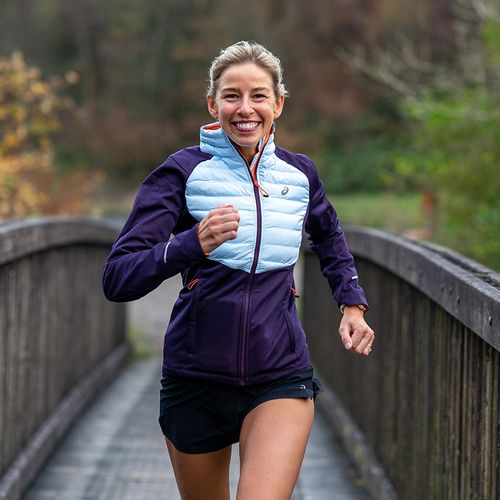 Victoria Stears
Head of Global Marketing - Sports/Education Sector from London

Age group: 34


MY DISCIPLINES