I share my experiences with a running club and share what I feel are the benefits of being a member.
Recently I returned to my former running club the Queens Park Harriers. The Hoops as they are affectionately called were founded in 1887 and I joined in 2014. I regretfully let my membership lapsed as I prioritised work and coaching. I chose a challenging night to undertake track training. The temperature was mid to upper 20 degrees, I had no hydration, and the session was fartlek. Preparation is important and to my defence I was out for a leisurely run, stopped by the track and was invited to join by a teammate. I joined the drills and then the main session. I lasted half of the duration and stayed track side to support others and then did the cool down. I came away feeling rather upbeat and more confident about my pacing. The following day I was invited to participate in the Summer League that weekend. Summer League is an annual friendly competition between 9 London based running clubs. There are 5 meets hosted by clubs in the league. After the main race a nice spread of food and drinks is presented by the host club and then there is a junior's race followed by relays. It was great to see teammates and members of other clubs some who I hadn't seen since the last Summer League in 2019.
I was initially reluctant to join a running club as I thought that everyone would be fast and competitive. After some research I decided to check out the Queen Park Harriers. I felt a little some nerves on my first night, but they quickly subsided, and I was made to feel welcome, and the proceedings were not as intense as I had imagined. It was not a tribe of elites but a community of mixed ability runners. I am fortunate that the first club that I visited was the club that I joined and after a break of many years I still feel as welcome as I did on that first evening. I recommend visiting a few clubs that are local to your home and workplace and see which one works best for you. If you're new to an area, then joining a running club is a great way to get to know people and expand your social network. I am sure that I wouldn't still be running if it wasn't for my head coach giving me some great advice. Almost 10 years later the club still has a place in my heart and feels like home.
Below are what I feel are the top benefits of joining a running club:
Structured training.
Some clubs will have specific training sessions to prepare runners for events like half marathons and marathons
Some clubs put sessions plans on their websites which gives an opportunity to plan.
Access to a coaching
Most clubs have experienced runners and coaches that are on hand to give support and help you achieve your running goals.
Technical drills and specific sessions will help you run faster, better, and longer.
Discount race fees
Members of clubs that are affiliated to UK Athletics can get discounted race entry fees. Their membership cards can also get them discounts on products from a range of retailers.
Socialising
Some running clubs will have monthly or more regular social evenings. There are great opportunities to get to know members of the club.
My former club hosts a monthly gathering at a local pub once a month which is great for connecting and catching up.
Running as a group
At times running can be quite a solitary activity. A running club provides that opportunity to run with others. Even if you're not going the same pace as someone else movement around you can help keep you motivated.
Competition
There are usually opportunities to compete within the club and run against other club runners. These events are generally track, road and cross country.
Fun
Running with a club can be fun. Some clubs offer other runs outside of a weekly structured training run usually track based. These can include long runs and social runs which can help to keep things fresh and add some fun to the runs.
To find your nearest running clubs go to https://www.englandathletics.org/find-an-athletics-club/. I hope that this blog has inspired you to join visit a running club and find out if it is right for you. Happy running!

written by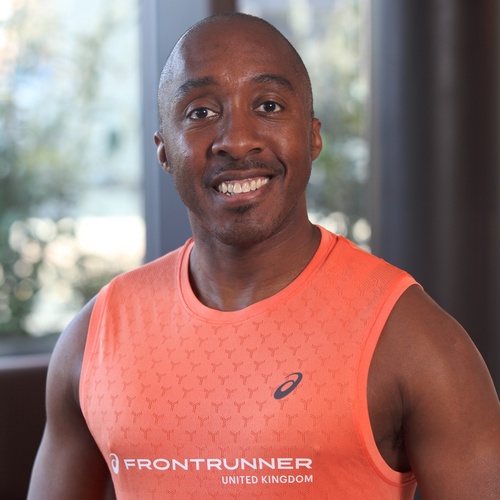 MY DISCIPLINES