When I got these trainers and found out how comfortable they were, I had them pegged for my speedwork. 5ks, 10ks, maybe even a cheeky half … these shoes were destined for the tracks and roads. And then I jumped in a lake with them.
And when I found out how well they drained and fitted even after they'd been waterlogged for 30 minutes they were immediately pegged for my Gower Swimrun event. This event was 13 miles swimming the bays and running the coast paths in Wales in the Gower area. Yep. With shoes on.
And you know what? They were absolutely brilliant.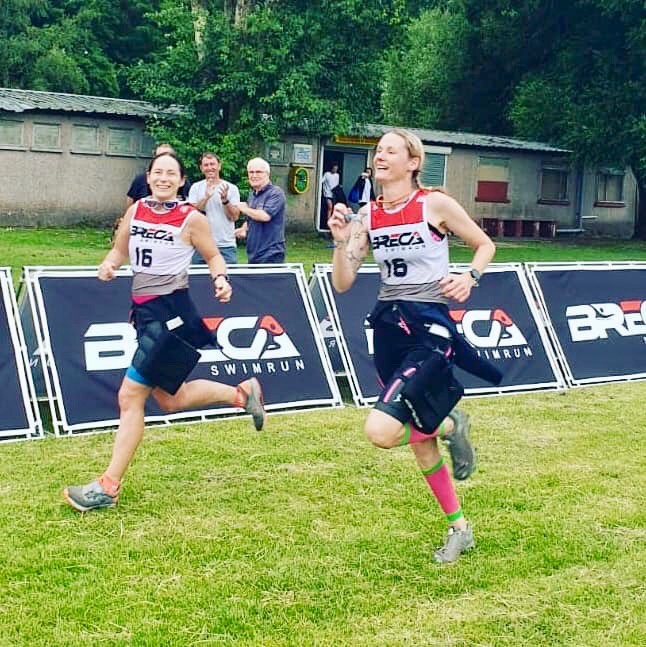 They're very light (coming in at around 270g) as they use the FlyteFoam and they have a brilliant buoyancy in the water. Although I used a pull buoy for my legs, the shoes kept my legs up as well. Bonus!
I'm an over-pronator and they have a built-in panel to stop my wonky ankles being quite so wonky. So 13 miles in shoes I'd planned on using on the track with no issues.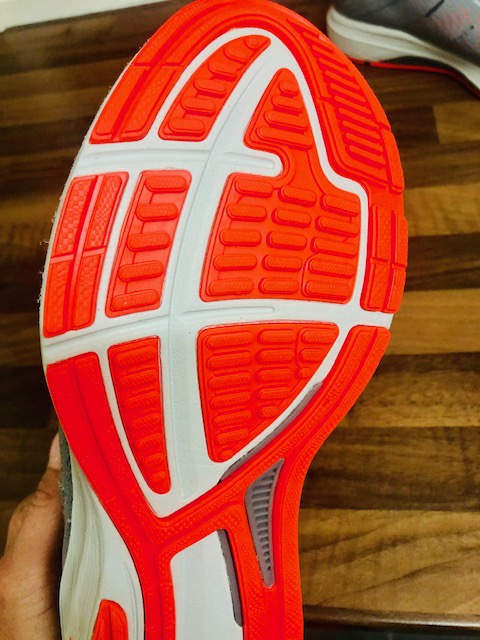 The BOA lacing was BRILLIANT as it took just a second to adjust the tightness on the go. When I got into the water, the tightness was fine, but when they'd taken water on and I was running in them (longest distance between swims was approx 5 miles) it was REALLY handy to be able to adjust the tightness really easily without having to faff about re-lacing them.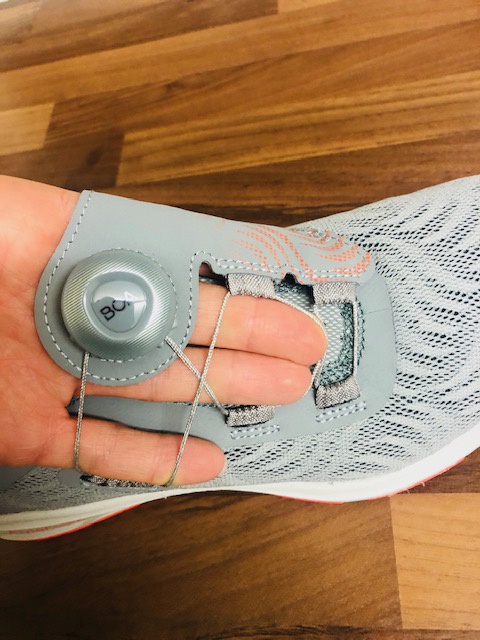 Another bonus was that the shoes have an inner sock and no separate tongue to them. I did wear socks with them, but in hindsight I probably wouldn't have needed to. Being able to have the tongue of the trainer flush against my ankle was handy too as it created less drag in the water.
And as a bonus, they drain well too. They've got a mesh upper and the water went out as quickly as it came in. I'd heard about other swim-runners drilling holes into the soles of their shoes but this wasn't required with these.
Pros
Come up quite narrow for my wide feet
Summary:
Nice easy summary as they performed really well, I had no issues and no plans to change shoes for the next swim run as I'm keeping hold of these for the next one! I don't think I'd change anything particularly although they come up quite narrow for me - this is fine when I'm wearing lightweight or no socks but for longer runs in the heat I think I'd maybe move another half a size up from my usual run shoe size.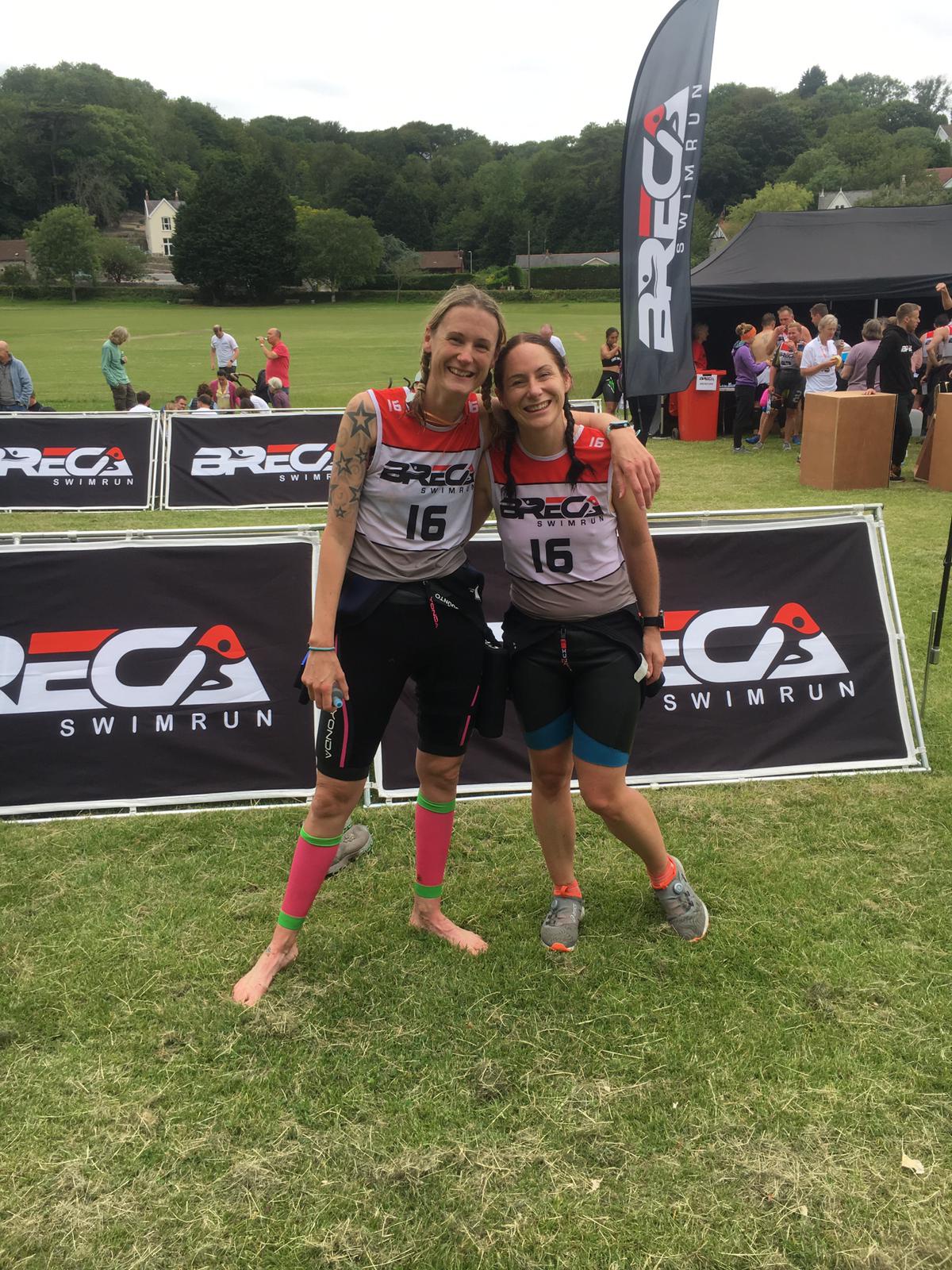 Specs from the ASICS.com website:
8mm heel drop
BOA lacing system
Mono sock construction
Dynapanel design for stability
Breathable upper design
Full-length FlyteFoam midsole
Weight 271g
Dynamis 2
Featuring iconic ASICS branding, the women's ASICS Dynamis 2 running shoes help you tackle any run with ease. The shoes boast a breathable upper design, keeping feet cool and dry with every stride, along with an improved toe...
SHOP NOW
written by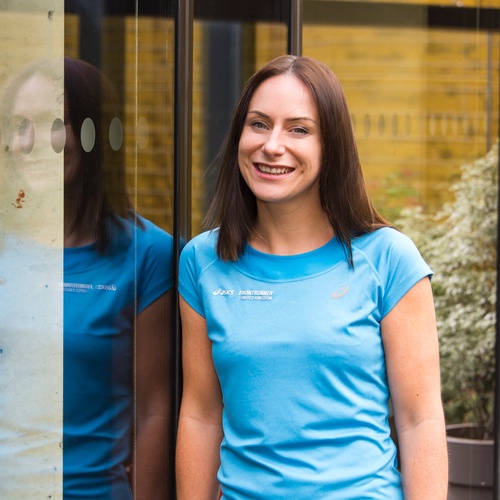 Sarah Booker
Emergency Services from Midlands

Age group: 40-44
Club: Rugby Triathlon Club, Northbrook AC,
Coach: Chris Weeks
My Disciplines