The Way Of The Ekiden
So what exactly is an ekiden? For many readers, you may have inadvertently participated an ekiden or similar type event without even knowing it. 'Ekiden' ('駅' Station, '伝' Transmission) is a long distance multistage team relay that are usually held on roads. Distances on most ekiden are greatly varied. They are unusually run in a single day, but there are multi-days and ultra distance events available. Numbers of team members can vary as well, dependent on the type of race.
Ekiden season kicks off from November and runs through to March. Each active runner wears a sash or 'tasuki', the equivalent of a relay baton. This is handed over at each transmission until the runner of the last stage. 


The 3 dominating sports in Japan are Tennis, Football and Baseball. Running doesn't even make it in the top 5, however, the iconic 'Hakone Ekiden' is Japan's biggest sporting event. Full nationwide TV network broadcast over the two days over New Years day can record peak viewer ratings of over 32%. 
The first recorded ekiden was back in 1917, the race was spread over 3 days over 507km. it was part of the commemoration of Tokyo's establishment as the new capital (formerly known as Edo). It has roots that emulate the messengers in feudal times that once used the route to pass on messages from one runner to another between Kyoto and Tokyo. 
Present day, the race is officially called the 'Tokyo-Hakone Round-Trip College Ekiden Race'. It has a reduced distance of just under 220km over two days. 21 Collegiate teams pit themselves against each other all in the hope of winning the prestigious title. The race starts in Otamachi, Tokyo passing through 4 stages before finishing in the mountainous region of Lake Ashi, Hakone. The second day follows a slightly different route but still passing through the same 5 stages back to Tokyo.
ASICS World Ekiden 2020
Inspired by Japanese running culture, you along with team can duke it out with your community or even teams around the globe. Join the world's ultimate team racing event by signing up to ASICS's own global ekiden event 'The ASICS World Ekiden 2020'. Entries are now open with the event starting on the 11th-22nd of November 2020.

How to get involved:

GAMBATTE!! Good luck to all the teams participating and I will be looking forward to see some of you on the leaderboard.


Further ekiden resources:
'Run With The Wind' by Shion Miura (Book/Live Action/Anime)
'The Way of the Runner: A Journey Into the Fabled World of Japanese Running' by  Adharanand Finn (Book)
written by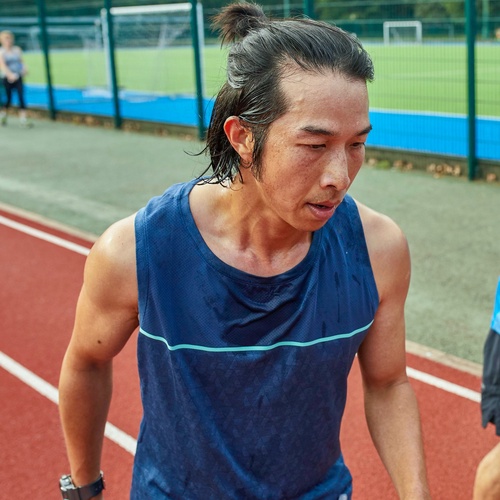 Alan Li
Retail Operations Technical Advisor from London


Club: N/A
Coach: N/A
MY DISCIPLINES