Finding and discovering a new sport as an amputee can be very daunting but also extremely rewarding. It's difficult to find clubs that are able to cater for your adaptations and confidence is needed to join an able-bodied club but it does host a whole load of benefits.
Why Join an Able-Bodied Group?
As well as the possibility of finding new friends with similar interests, joining an able-bodied club can give you the confidence to show that you are able to keep up with your able-bodied peers. You may be able to inspire others in your community and keep motivated to continue with your new sport. All of the clubs I now attend are able-bodied simply because there are more clubs available and more opportunities to try different sports. 
If you're in London, https://www.getactivelondon.co... may be a great place for you to take a look at some sports clubs near you. Take a look at University clubs as they are generally open to non-Uni members and the memberships are often cheaper. Also take a look at ASICS London Facebook page to take advantage of all that the run club and bootcamps can offer. 
Why Join an Adaptive Club?
Able-bodied clubs are not always right for everyone and especially for para-specific sports such as wheelchair rugby, as you need access to the right equipment. The Parasport website is a great resource to find your local para club and they also include a list of able-bodied clubs that have adaptive add-on sessions. Keep an eye out on their website for open days, which are great to discover a new sport - I went to one in 2015 and then discovered Powerlifting, which then lead to Athletics, to throwing, to the sports that I do now! 
I found being with an adaptive club really increased my confidence and I was able to connect with other adaptive individuals. As an individual strongly considering amputation, it was fantastic to open up about our disabilities and achieve a common goal. 
I would highly recommend an adaptive club - take a look and join up.  Also keep an eye out for various charities who allow opportunities for amputees, such as LimbPower.
My Personal Sport Discovery Story
I was never a sporty child as such. After having my chronic pain condition from the age of 9, I was never interested in any sports that required running however I would happily throw a ball around. I started Judo at a very young age and went through the battle of stopping the sport, while I came to terms with my disability. At the pinnacle of my disability, I was very overweight with no drive to change until my amputation became a possibility.  Despite sounding cheesy, I saw a light at the end of the tunnel and I was motivated to get fit for my amputation. 
I attended a Parasport event where I discovered Para Powerlifting - this is also where I met my first amputee. I continued to increase my strength with Powerlifting and I then went on to discover wheelchair racing, which was extremely difficult with my foot and then discovered the throwing sports. 
Once I had my amputation and started running, I then transferred towards Obstacle Course Racing and I returned to Judo. Being a Frontrunner has significantly changed how I view running and I now proudly consider myself a runner. Having said that, I am always looking to discover new sports and I'm always searching for more opportunities and challenges.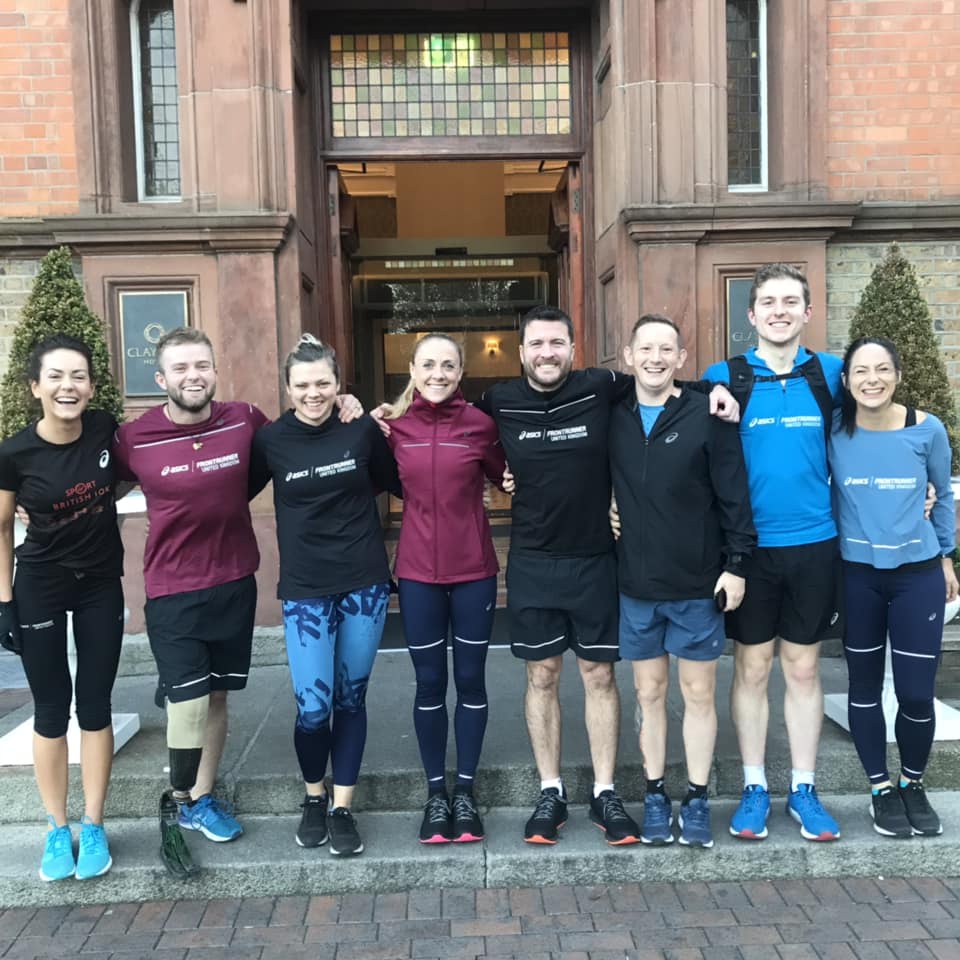 Which Sports Have I Tried as an Amputee?
Judo - pretty tough on one leg, but check out my previous blog hereto find out more. 
Obstacle Course Racing - for non-competitive OCRs, it's a great opportunity to get involved. I'm always on the search for new adaptive athletes, which I explore more here. 
Throwing - I have tried both seated and ambulant throwing and they each come with their various challenges and rewards. 
Athletics - wheelchair racing was very difficult with my foot however I would love to have the time to explore this sport more. 
Ice skating - turns out, ice skating isn't as bad as I would have thought. It was very difficult to fit my prosthetic leg into the skate however after asking for the next size up, it was a lot easier. Due to my prosthetic set-up, the skate was at a difficult angle however with the right set-up, it is a great sport to try. 
Skiing - after skiing as a child, I tried it just a few weeks after my initial amputation (on just the one leg). I had such a great time and I would love to try it on two legs - skiing is next on the cards to explore further. 
Kayaking - If you're a lower-limb amputee, kayaking is a great sport that doesn't divide those with a disability. 
Rock Climbing - strangely, I found it easier to do rock climbing without a prosthetic on. Perhaps less weight to pull up? I need to try it with my Blade XT as I believe it will be a lot easier. 
Mountaineering - you may not believe it but going up is actually a lot easier than going down. Get yourself a good pair of walking poles and give it a go. 
Swimming - does swimming with one leg mean you just go round in circles? Try it for yourself.
Cycling & Hand-cycling - have you ever tried hand-cycling? If you have, you'll appreciate how difficult it is. If you'd like to get involved in cycling, check out a book called 'Stumps and Cranks,' which explores every aspect of cycling as an amputee. 
Tennis - I have tried it both in and out of a wheelchair - fantastic fun! 
Essentially, there are thousands of sports out there for you - just takes the first step to give them a go. 
As always, reach out if you'd like help with your journey towards a more active lifestyle - #imoveme
written by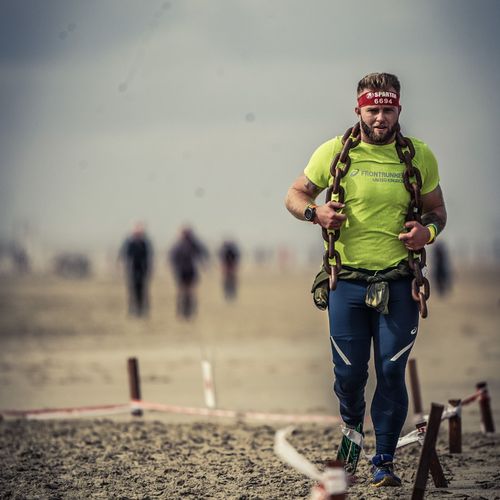 Jamie Gane
Teacher of Mathematics from Basingstoke

Age group: 25-29


MY DISCIPLINES