I had originally planned to run the Ealing Half Marathon with my FrontRunner team mates, however an unexpected work trip to the US meant I needed a race a little closer to home and before I knew it, I had signed myself up to the Folkestone Half; a lovely coastal 13.1 miles between Folkestone and Hythe and back. In the weeks leading up to the race, my long runs were strong and my excitement was growing – I love racing, but this year has been plagued with health issues so I've had a pretty disappointing season on the whole. I needed this race to go well.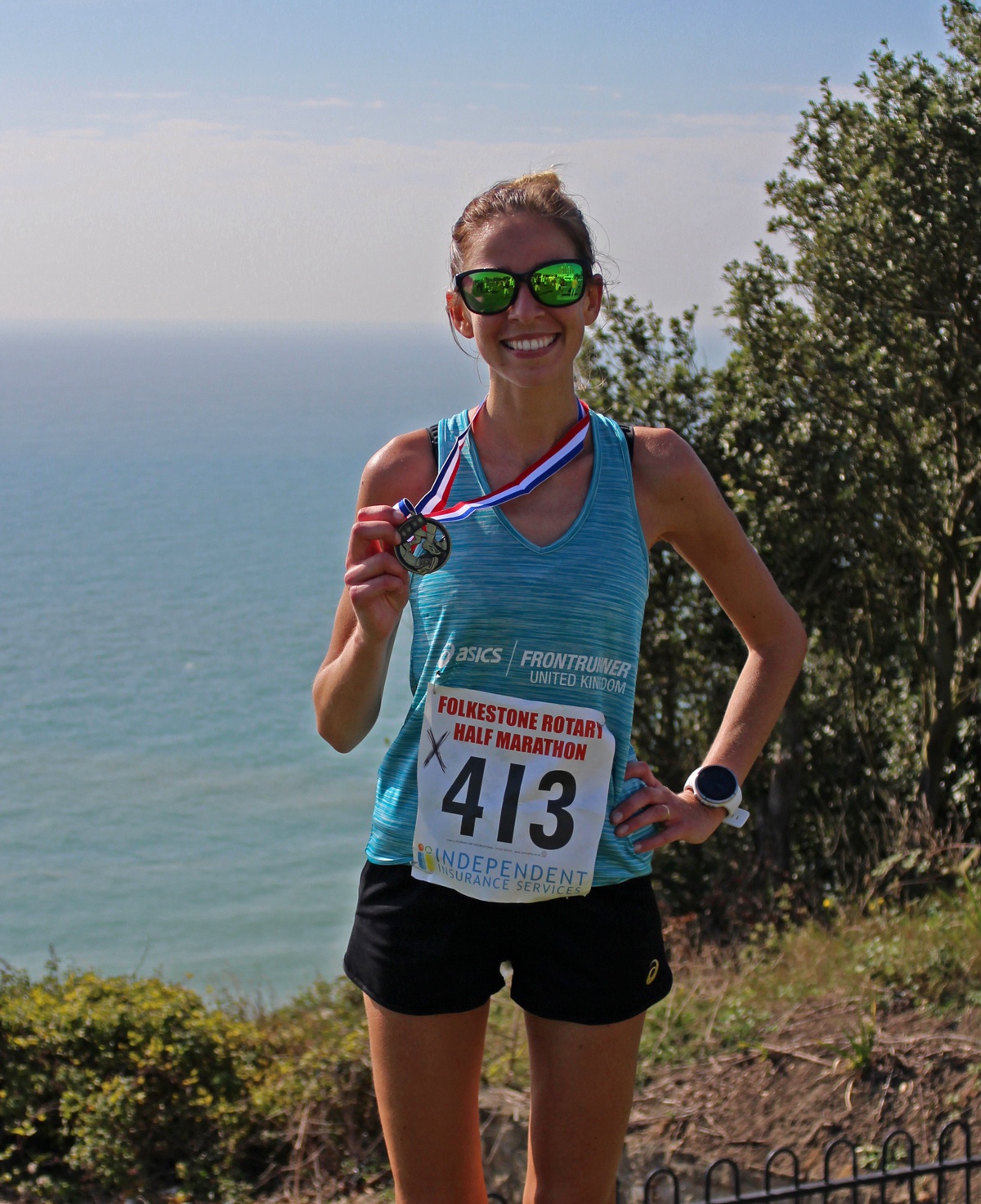 The week before the race was freshers' week at the university I work at and I went into my usual germophobe mode – avoiding students as much as possible, taking my own pen to sign documents, using more hand sanitizer than I have ever used in my life (including cleaning the door to my office every time someone touched it)…and yet on the Friday before the race, I woke up with a cold. Typical, though unsurprising as I have the immune system of a gnat. A cold isn't the end of the world, but I always find it aggravates my asthma as it usually ends up in my chest. Still, nothing would stop me from running this half marathon.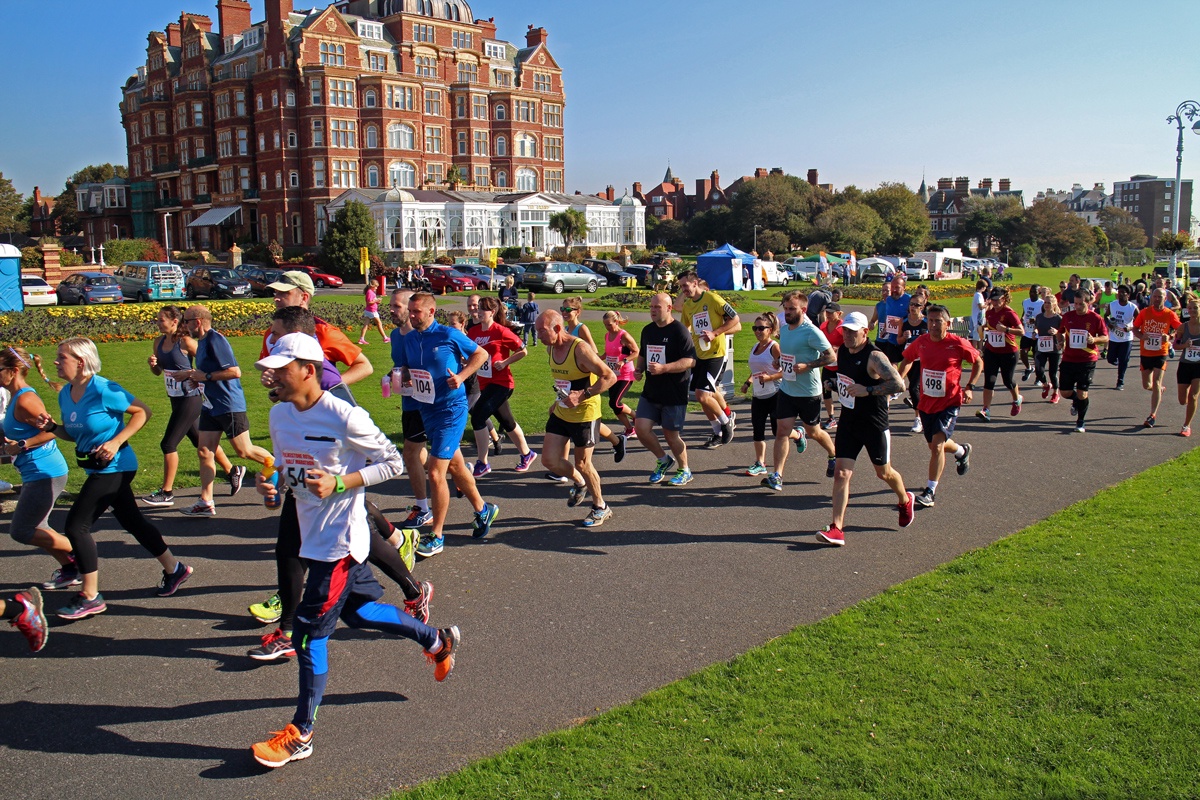 Sunday morning came round and we drove the hour to the race, had a panic because we couldn't find a parking space, and then eventually I was on the start line. I didn't have much of a race plan, although my coach had told me to run the first three miles slower than the rest and to get over the finish line no matter what. I was also planning on eating one jelly baby at every mile to keep my energy levels up. The first three miles sailed past – I had in my mind that I wanted to keep to 9 minute miles to begin with which I just about managed (8:55 / 8:53 / 9:05) and then planned to drop down to 8:00-8:30 minute miles for the rest – which I didn't manage for a number of reasons.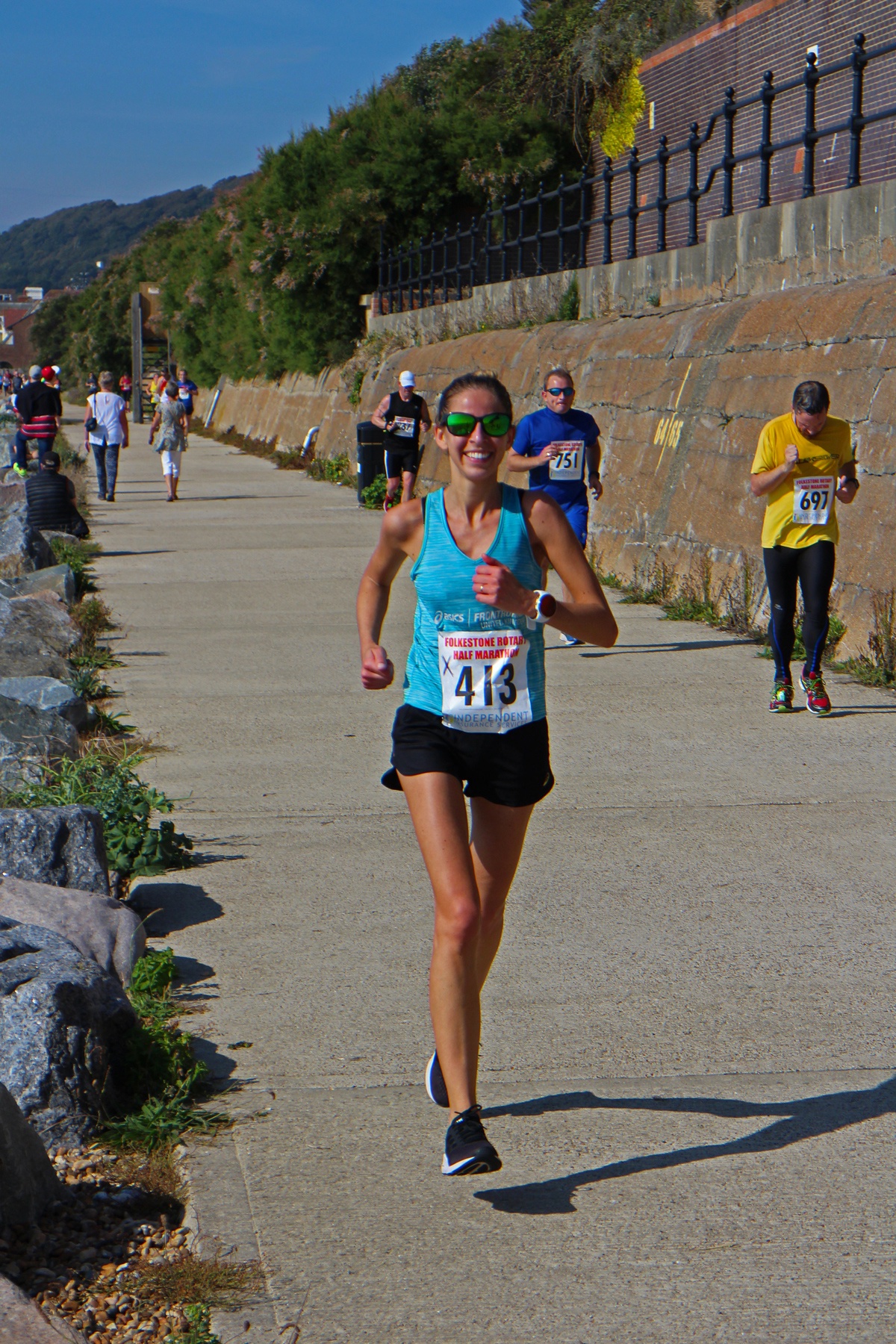 I generally feel pretty happy when I'm racing, and this race was no exception. It was a really hot day, but I like those conditions and at every water station I would drink half and pour the other half over my head which I think really saved me – I saw plenty of people struggling in the heat. I had kept to my fuelling plan too and had plenty of energy until I reached mile 5 where my jaw dislocated – this happens to me every now and again so isn't something I panic about, but it is hugely inconvenient and meant there was no way I could eat the rest of my jelly babies, so my fuelling was non-existent after mile 5. Running past the half way point and looking down at my watch made me realise that I would really need to pick up my pace if I wanted to come in early (I had a goal of 1h57 due to my cold). Despite a desire to finish in a good time, I was just enjoying myself so much that I frequently forgot about my pace – I was thanking the marshals each time I ran past one, and cheering other runners that I passed on my way back – I just felt really great and positive throughout and it made me realise how our running community is all about friendliness and encouragement.
The run back involved a headwind, and whilst it didn't slow me down it did mean I just couldn't find the energy to pick up my pace at all. I knew that I had a big and steep hill to run up at mile 12 so I wanted to make sure I still had enough energy to attack that and do myself justice, so I continued to take things relatively easy and continued to enjoy myself. When I eventually made it to the hill, I adopted a very strange running style to get myself up it – all of the runners I passed on the hill were walking and they congratulated me for keeping going – that gave me an extra boost and meant there was no way I could give up and walk to the top – not that I wanted to. When I got to the top of the hill I took things easy for about 30 seconds whilst I regained my posture and shook off some of the dizziness, and then I picked up my pace and got into a good stride for the final part of the race. I was running a few strides behind a very friendly Canterbury Harrier as we approached the finish line and when I saw him pick up his pace and start to overtake people, I decided to do the same. I always like a sprint finish but wasn't expecting to be sprinting against him towards the end – still it added a bit of extra fun as we approached the finish line and the crowds really got behind us too which was great. At 1 hour 55 minutes I had a medal around my neck and was over the moon that I had managed a strong race even with my cold. And now I think I might be hooked on half marathons…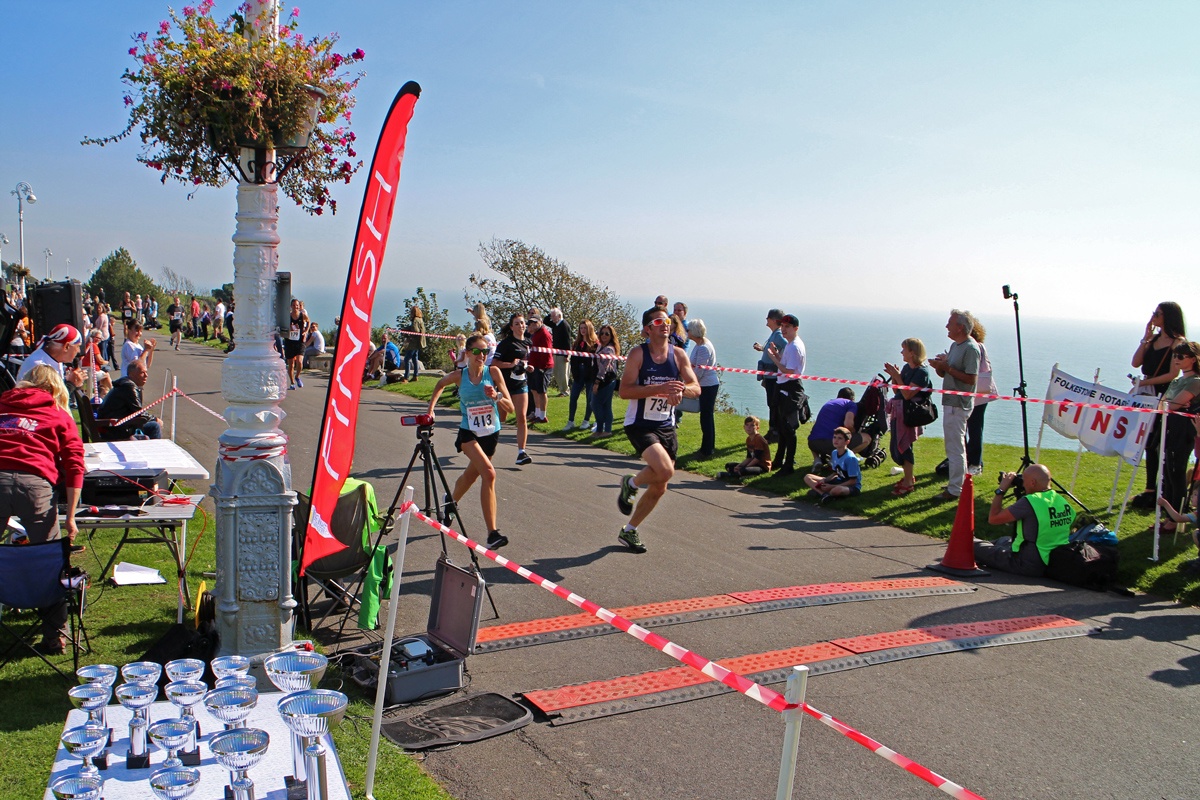 written by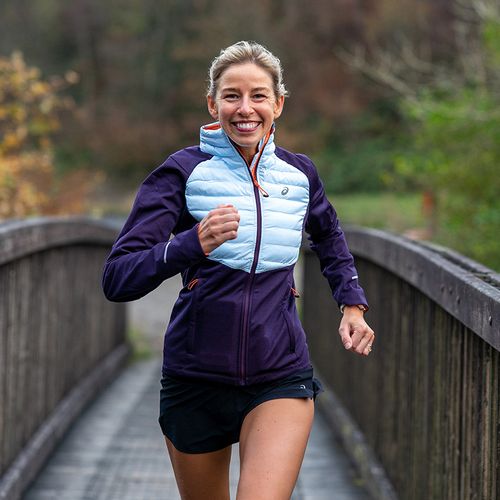 Victoria Stears
Head of Global Marketing - Sports/Education Sector from London

Age group: 34


MY DISCIPLINES