The ASICS Fuji Trail pack ticks all the boxes. In fact, I'd go further and suggest the designer pretty much read my mind and came up with a pack that is everything I want.
I have a number of minimum requirements for a good running pack.
Room for the typical mandatory kit for ultra races, with flexible, secure and convenient storage options
A comfortable, adjustable but secure fit
A good hydration system
Lightweight durability

The ASICS Fuji Trail pack ticks all these boxes. In fact, I'd go further and suggest the designer pretty much read my mind and came up with a pack that is (almost) everything I want.

Let's start with the storage. As well as the main compartments, there are four other zipped pockets. Two small ones on the shoulder straps, suitable for keys, cash, cards or other small items (including the integrated whistle), and two on the waist straps, big enough for a phone, a keep cup, or maybe a portable charger. I like to have zipped pocket options, because I'm paranoid about things falling out as I'm running along, either littering the trail or leaving me without a vital item. I don't understand why other packs have so few zipped pockets. There is also one big open compartment across the back, and two smaller ones at the front, great for gels, food and other items you might want to get to without having to stop. There's also bungee strapping on the outside of the main compartment, which is perfect for storing collapsible poles if you don't fancy carrying them horizontally on the Fuji waist pack that you can get as a complementary piece of kit. I've run a trail marathon and a 50km ultra using the Fuji Trail pack and it comfortably held all the kit and supplies I needed. Inevitably, one may have to stop during a race and take off a pack to find something in the main compartment. When I had to do that, I was confident that things wouldn't fall out of the other storage pockets.

The pack comes in different sizes. I'm six feet tall, and right now weighing in at a little under 200lbs, somewhat above my ideal racing weight. The Large pack fits me well, though it probably wouldn't if I was much bigger. There's great adjustability, both on the three front straps and using two straps that can tighten the fit over the shoulders. I've used three different packs in ultra races in recent years, and I can honestly say this was the best, most stable fit, of any of them. There was virtually no movement as I ran, so I could literally forget I was wearing it.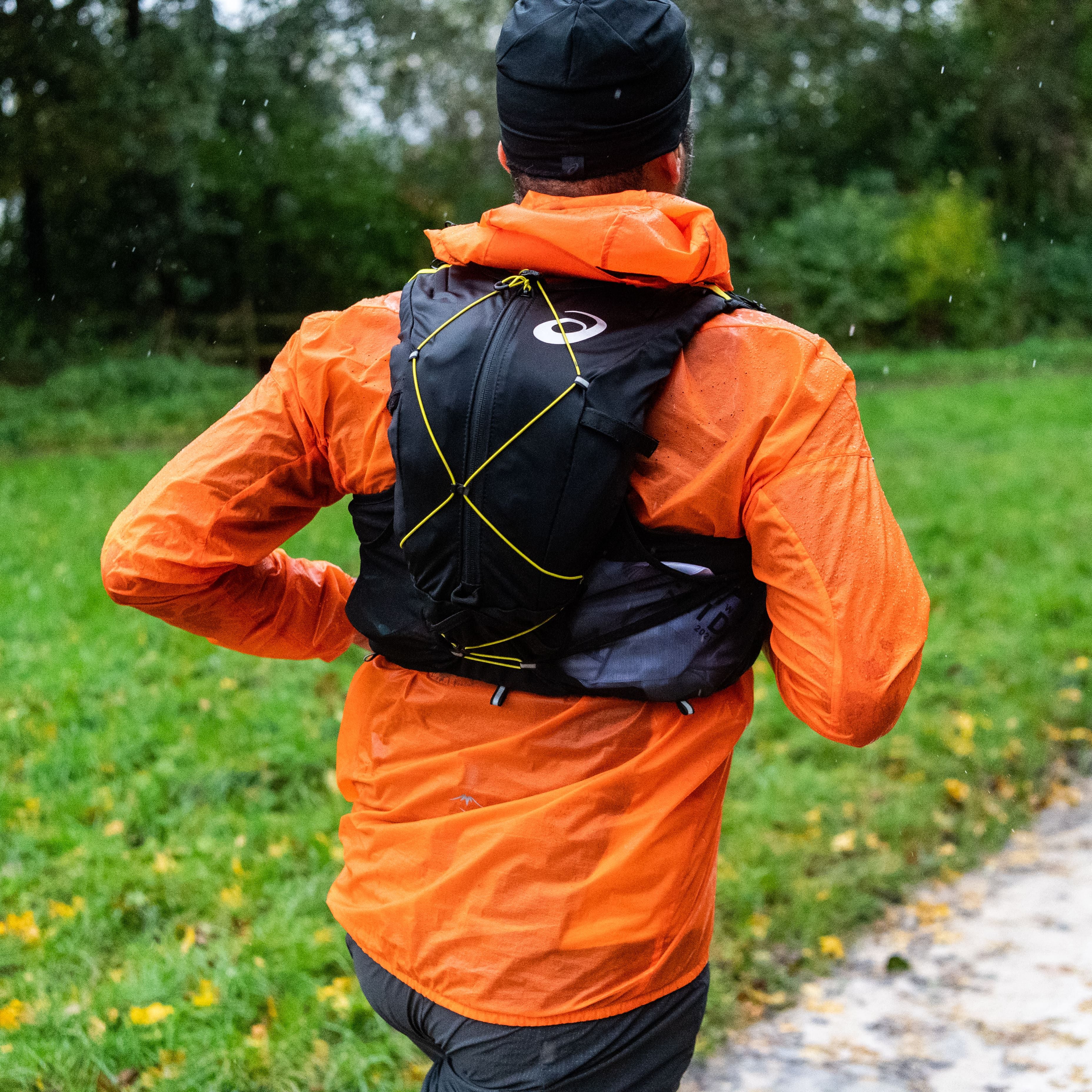 There is a compartment for a hydration bladder if you wanted to use one. These days I prefer bottles, as it helps me monitor my intake and water reserves more effectively, and means I can carry different hydration options at the same time – water in one bottle, an electrolyte drink in the other. The Fuji pack has front pockets for long thin 500ml soft flasks, which are included with it. My main concern with soft flasks is how easy it is to get the tops on and off, and how easily it is to get them back into the pockets. The ASICS soft flasks score on both counts. They easy to refill, and they slip back into the pockets without any undue wrestling. I only wish it was possible to buy them separately, because some people might leave a flask on a minibus in La Palma and feel bereft for months afterwards! If you want to get me a Secret Santa gift, an ASICS soft flask would be perfect.

As for weight and durability, I can say it seems light enough. I'm not one to go putting all my kit on scales; I'm too big and slow to worry about the odd gram here or there.

I've run perhaps 100 miles with the pack, in sunshine and rain, up hills and mountains, and it looks as good as new, so I've no reason to doubt its durability. Nothing has torn, nothing has fallen off, nothing has snapped.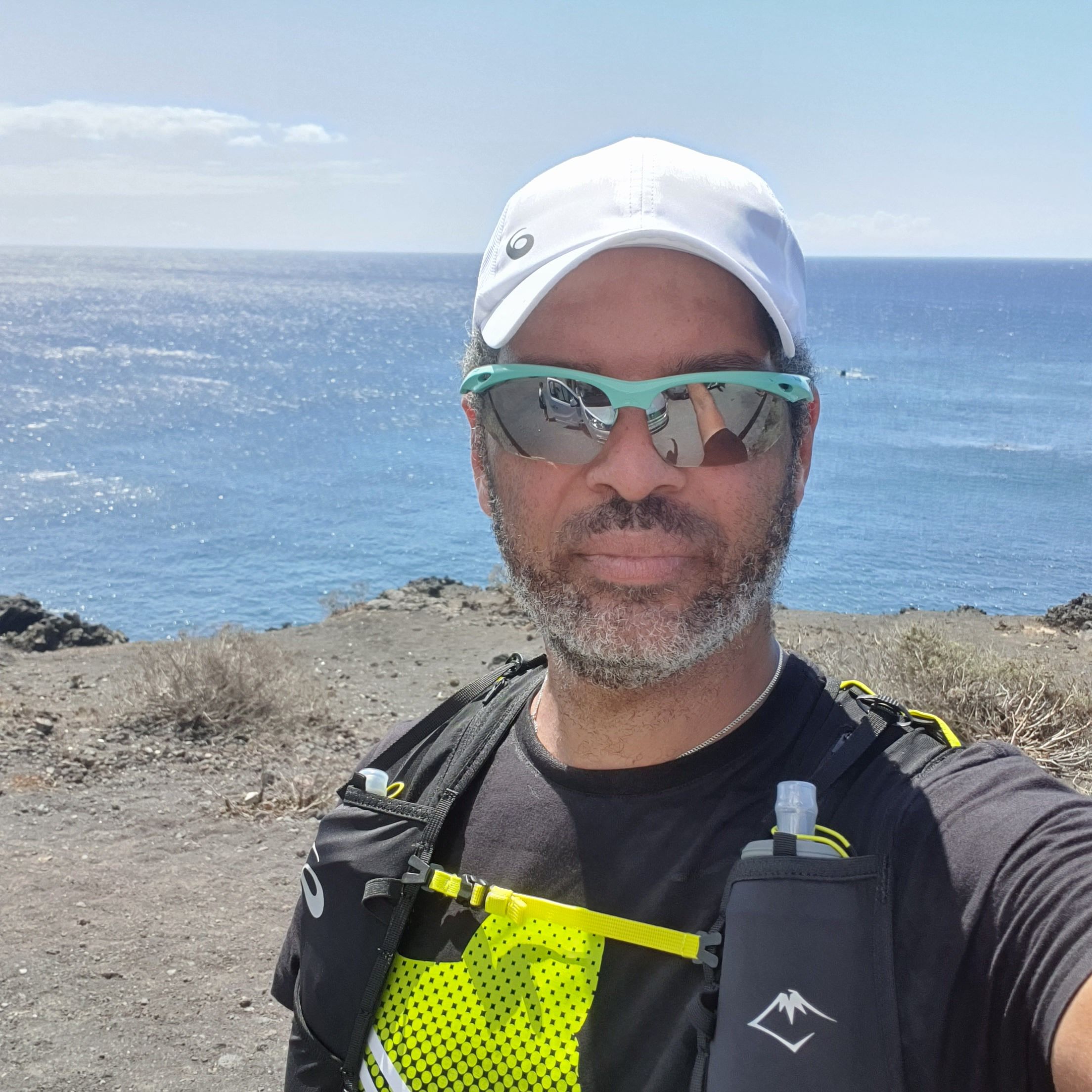 So, is it my perfect pack. Well, not quite. The one thing I'd like is a more substantial hanging loop at the top of the pack. Partly so I can carry it with one finger when I'm not wearing it, and partly so it's clear which way up it should be when I take it off. With it's lack of structure, and minimal colouring, it can just look like a pile of black material when on the ground, and without a substantial loop that can be located by touch alone, the top feels like the bottom when trying to orientate the pack. It's a small quibble, but I'd love to see a fixed loop included in the next update.

That aside, this really is a pack that feels like it's been designed by trail runners for trail runners. I really have no hesitation in recommending it to anyone looking for a pack for their upcoming trail races and ultras. All my other packs are now redundant.
written by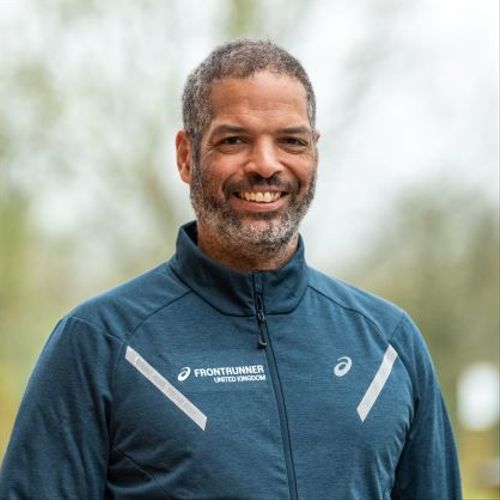 Sonny Peart
University Tutor from London

Age group: 50+
Club: Metros Running Club

My Disciplines