Because, we don't sweat - we sparkle!
Over the last year, an increasing number of people have discovered the health and mental benefits of running, which is absolutely fantastic! Statistically, though, women are less likely than men to run.

Ladies - I would love for you to feel the tremendous sense of well-being that running provides. Here is my call to action: ASICS really want ladies to discover the uplifting power of running by joining their 'Sweaty Selfie' campaign kicking off on 21 March.
All you have to do is get moving. It doesn't matter whether you are beginner or a pro. Pace or distance doesn't matter.
Go for a run, do a HIIT workout, cycle, or go to the gym - whatever you fancy. Just get a sweat on.
When you're done post a "sweaty selfie" to your Instagram and tell us how running/exercise makes you feel.
Don't be tempted to use a filter, we want to see your true, raw, beautiful face. The sweatier and redder the better - in my case, there's usually a bit of smudged mascara from the day too.
Let's show the natural beauty of women after doing sports. Don't forget to use the hashtag #ThisSweatIsForMe and please nominate 3 friends to do the same. Let's uplift the world together.

PS: yes, boys, you can join in too!

This is for me.
The tendency today, especially on social media, is for us to seek approval, acceptance, and our sense of self from outside sources. But the true source of our strength, approval, and identity comes from within us. We want women to embrace the feeling of not having to 'be perfect'. Not having to always hide behind a filter on pictures.


This is for me.
This is not for likes.
This is for the things I deal with every day.
The overworking. Overdoing. Overthinking.
This is for… get over that.
Get out of your head. Get out there.
Run.
Breathe. Be. Move.
Undistracted. Unlimited. Uplifted.
All I feel is My sweat, My strength. My self.
This is me. This is for me.
#LiveUplifted
#SoundMindSoundBody
written by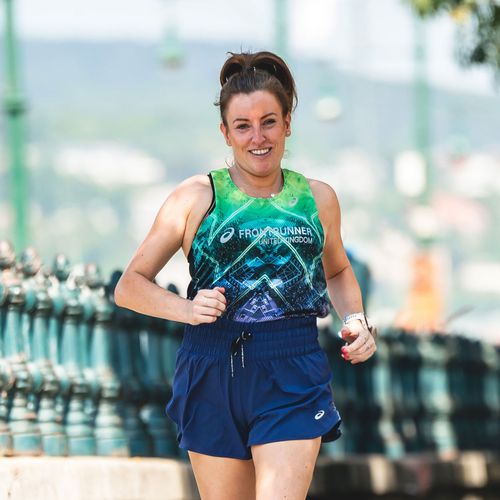 Rachel
Creative Director from Yorkshire




MY DISCIPLINES