These anxious and unprecedented times can bring unforeseen challenges, but the best of humanity can rise to the top.
With all the tragic things happening in our world right now as a consequence of Covid-19, now might seem like the last time you would want to talk about being positive.
We are now into the third week of lockdown in the UK and like most of you I have found it pretty tough. The first week coincided with some very sad news for me regarding my most loyal and best friend. Mole has sadly got a very aggressive cancer and is slowly losing his battle. This came as a huge shock and left me utterly devastated. It took me a few days just to stop crying, I felt unable to function, I didn't want to eat let alone run but it dawned on me that all my sadness and anger that cancer had come into my life again wasn't helping him. He has no idea he has cancer he just feels a bit tired and his breathing isn't as good as usual but having me whaling all over him was just making him stressed. So I made a conscious decision to turn my feelings around and take advantage of my time at home to spend happy times together. Feeding him his favourite foods, walking in long grass, paddling in the river and sleeping on my bed. It's been 3 weeks now since the prognosis and whilst he isn't getting any better we are taking each day at a time and I suppose this has now become my metaphor for the life we are living right now. There is absolutely no point in feeling sorry for the past we have lost or the future we can't plan for, we can simply live in the present and savour the small things.
These are my small things that make me appreciate my life right now:
Spending all my time with my dog
Listening to new podcasts
Freshly ground coffee in the morning
Reading for at least an hour each day
Running only for the love of running 
Planting seeds in my garden whilst the resident Robin feasts from the bird feeder
My friends messaging me everyday to see how I am doing - we even had a Zoom dinner party last sat night.
The new family WhatsApp group my sister started to keep my parents up to date on what we are doing (we rarely all  get together or have contact so this has brought us all closer)
My ASICS FrontRunner team mates. I can't tell you what huge support they have been to me and each other. I came home from my dog walk this morning to lots of parcels full of thoughtfully chosen presents to cheer me up. These times can bring out the worst and best in human nature and this little running community certainly have shown their true colours.
My Marathon Talk family who have gone above and beyond to keep on bringing positivity and hope to the listeners despite struggling themselves.
My partner and best friend who makes me laugh so hard everyday, brings me tea in bed every morning and tells me how he loves being  in self isolation with just me and Mole.
They say every dark cloud has a silver lining so I need to remember these small things after we come out of this thing if only to become an even stronger happier person.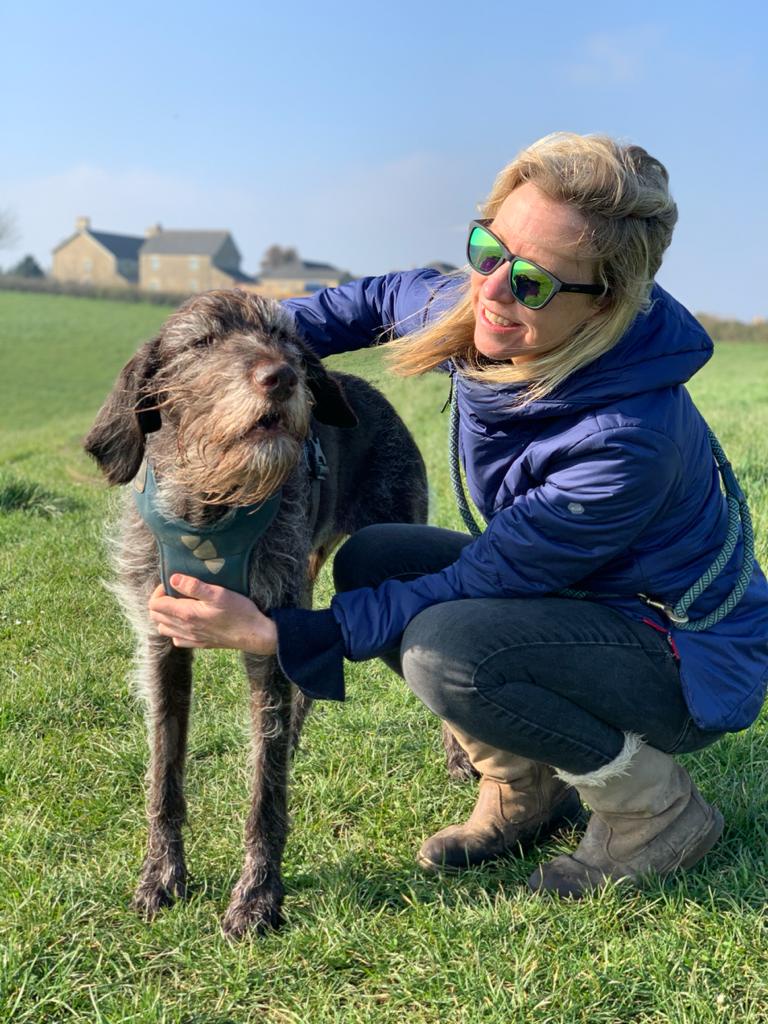 written by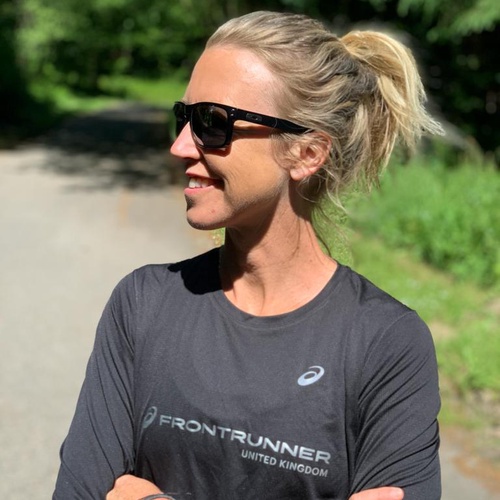 Holly Stables
ASICS UK Frontrunner Community Manager from Frome, Somerset

Age group: 45-50
Club: Avon Valley Runners
Coach: Alan Storey
MY DISCIPLINES