Tips on how to start your day by moving your body and mind
If we don't organise our lives everything would become chaotic and we would never get anything done
Most of us prioritise work and family before our own personal health and this can in fact have a negative impact on us.
When I return home from work I always seem to have so many things that I need to do and then before I know where I am I have little time, energy or motivation left to get out and look after my physical health, and in turn this has a great impact on my mental health.
To overcome this I started exercising early in the morning and the benefits it's had on me both physically and mentally have been amazing, so I will share with you some of my tips and the benefits of exercising early in the morning.
Set everything up the night before
The hardest thing about exercising early is actually getting up when the alarm goes off and being motivated enough to get on with what you have planned.
Firstly :
make sure your tracker is charged, most modern ones come as watches and usually the charge last a few days.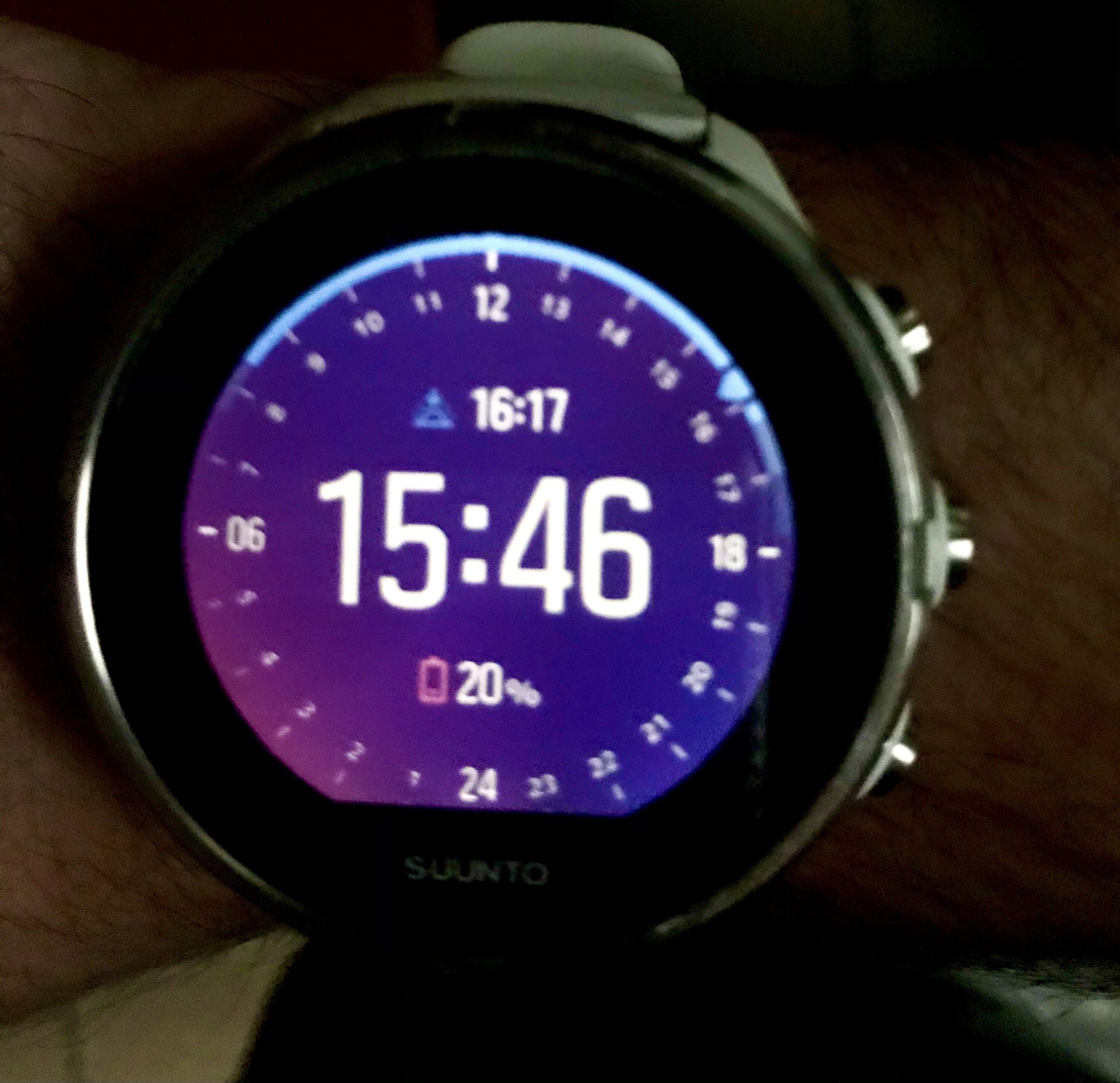 Secondly :
set your alarm allowing yourself enough time to get yourself ready actually set two!Personally I never snooze my alarm, I've found it to be fatal and it gives you an excuse to sack off what ever you had planned, you also start off positively having actually achieved something before even leaving the house however hard it might have been to get ready to go.
Thirdly:
Organise to meet someone to do the session with, and this actually has a few purposes.
Your less likely to bail on someone having went to the trouble of organising to meet them.You will help each other along by encouraging one another while running or when those circuits get tough.And also for your safety, you never know when you might go over on your ankle or potentially get lost so at least if you're with someone else you have help at hand.
Fourthly :
Get everything you will need ready the night before.
This could be a multitude of things from the clothing and shoes you are going to wear or equipment you are going to use to the food you may need to eat beforehand.
With clothing I'm always aware that the weather may not have heard the forecast from the day before and has changed its mind,so to counter that I always have extra kit close to hand just incase,  I've actually got a small set of draws that I keep all my kit in, sad I know but it works for me
T-shirts, vest and long sleeve tops in the top draw, shorts and tights in the middle although it has to bad weather before I wear tights unless I'm out on my bike.
Bottom draw has running jackets hats gloves and any other odd stuff I have.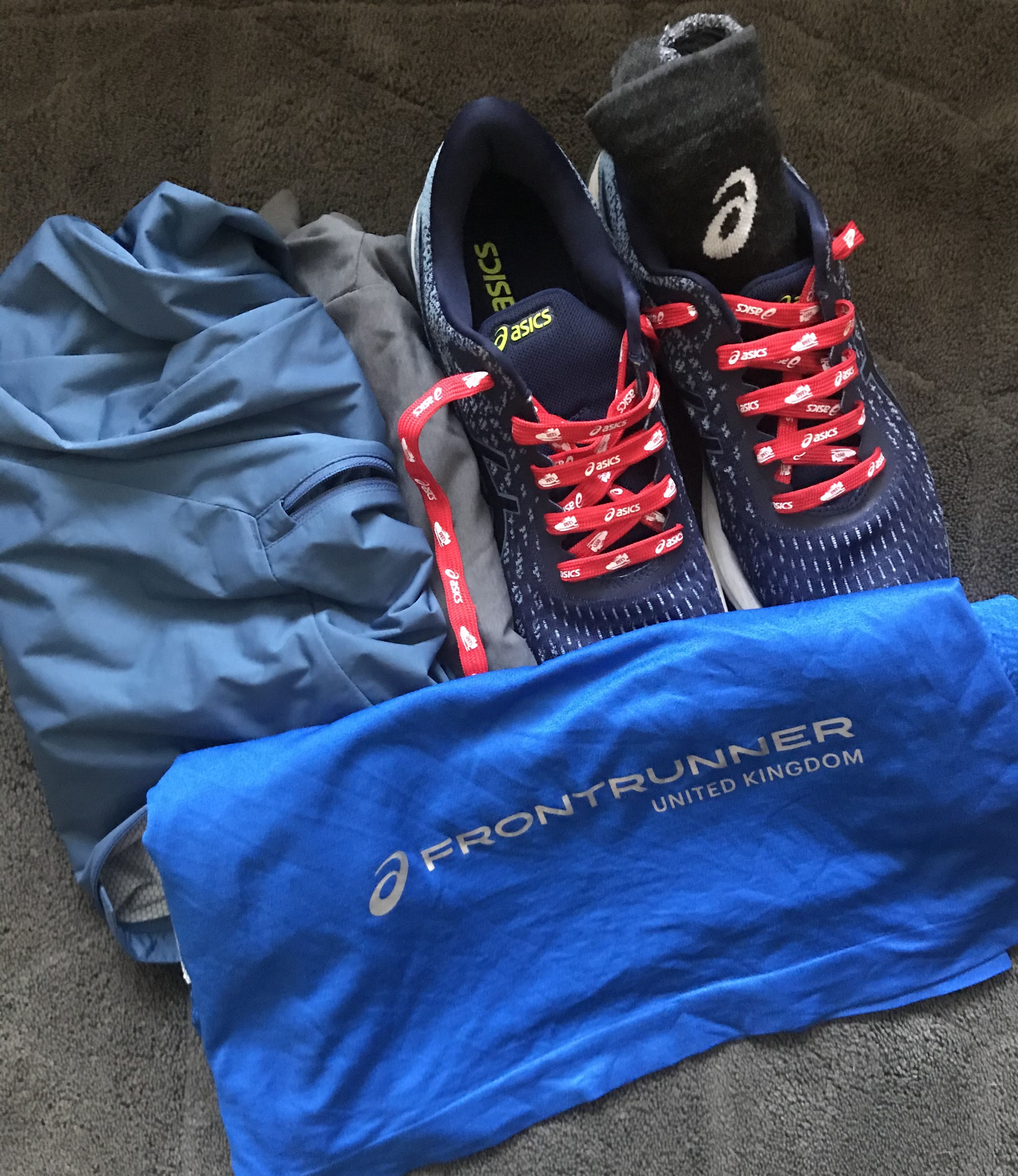 Fifth:
I always put a dry top or jacket on which I take off and leave in the car if I'm running somewhere other than from home, this has two benefits 1 I'm warm on the way there and 2 I have something warm and dry to get home in.
This is really important especially in winter or on really wet days as your body will cool down really quickly once you stop moving.
Routine
I'm pretty set in my ways
Once I'm out of bed it's a quick visit to the loo and brush my teeth, I'm going to get sweaty so I shower when I get back.
Kit that I've put out gets put on and if I need a drink for the gym or circuits, I grab that.
If I'm running I tend not to need to eat anything prior to going out unless I'm going to be out for over an hour, but that's just me
To start with I'd suggest having something available incase you need it like a protein/cereal bar or energy gel. If you don't eat it you can just take it home with you.
If I'm running from home it's time to go.
Have a plan B
Even if you are super organised and have everything ready sometimes things go wrong.
The weather could be awful and so bad it is not going to be possible to run where you had planned,or do the session you want due to frost snow or torrential rain.
I always have a go to route that no matter what the issue I can go and do a few miles regardless of the situation. It might be a struggle having to do them on my own but I always feel better than if I'd just used some excuse to not bother.
And if I've made the effort to get up I might as well get out and do something, I most definitely am not going to get back to sleep and even if I did I'd probably be annoyed with myself for doing that.
Overview
Running early in the morning isn't easy and takes preparation and a little getting used to but believe me when I say the rewards are definitely worth the effort.
The things that stand out for me:
I start my day in the best way possible.
I don't get distracted and the fail to run later on.
I've enjoyed some amazing sunrises and it's so peaceful and quiet.
I feel like I've really accomplished something positive before my day has really begun.
And I always feel more energetic throughout the day having run early.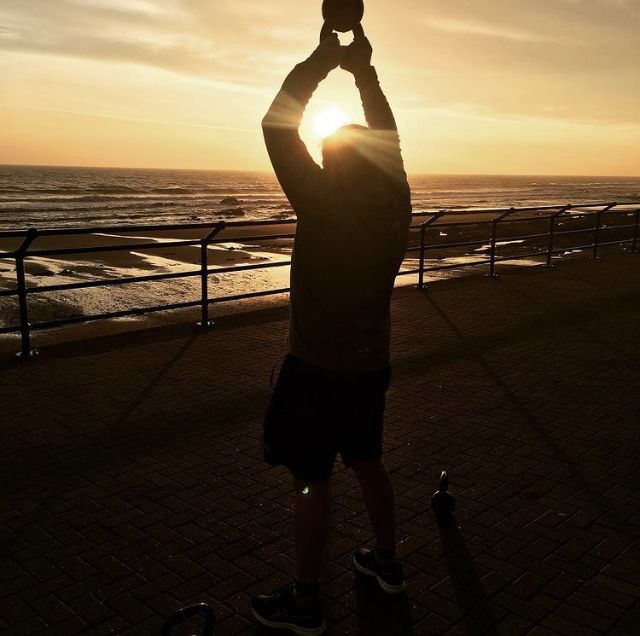 Make mornings matter
#SunriseMind
written by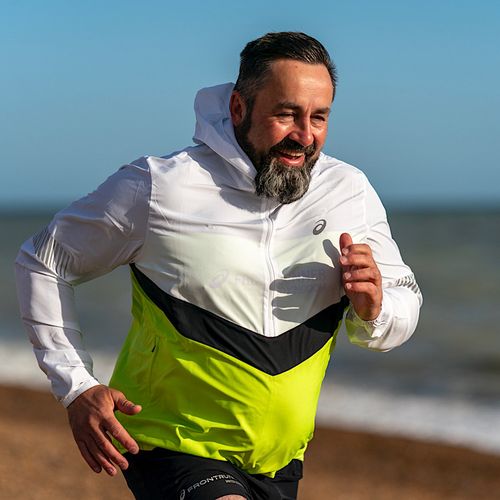 Brian Bowden
Team leader @ Network Rail from Berwick-upon-Tweed

Age group: 40-49
Club: Tweed striders

MY DISCIPLINES