I'm at it again, marathon number 12 - will I finally manage a sub 4hr finish?
I first set my sights on a sub-4 marathon way back in 2020, and I've made no secret of it. At the start of 2020 I was training for London, it was going well and it really did seem achievable. When the pandemic hit, the London marathon was postponed, races were cancelled, I reduced my mileage and ran more for fun.
So here I am 2 years on - wondering if it's still possible - or if I can even get close to my 'pre-pandemic' level of fitness.

Manchester Marathon is a favourite on my race calendar, it's fast, flat, I've done it before - perfect for a PB attempt.
Last October, I was approached by a running coach who offered to coach me in exchange for being an ambassador. After a quick call with him explaining my goals (sub 4 or between 4hr and my PB of 4.12), he was confident he could help me achieve this time.
I've always utilised free online training plans, so I was excited to see the difference a running coach would make.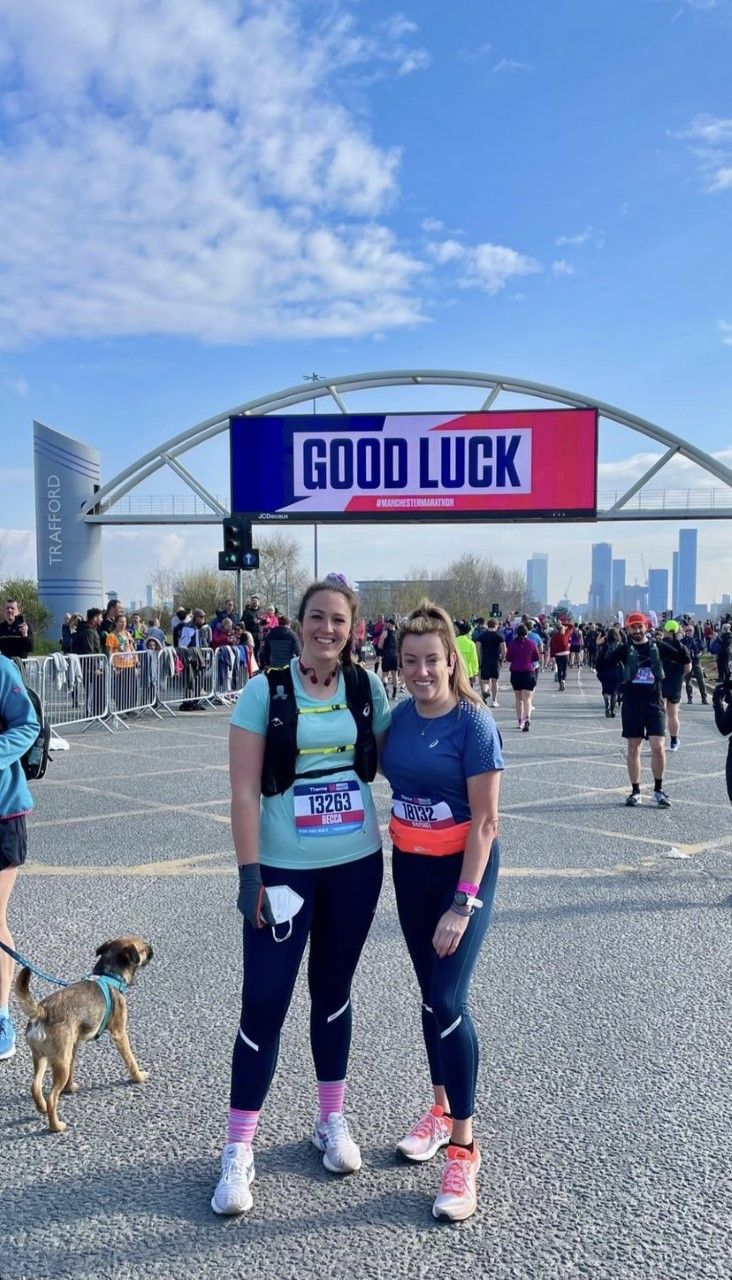 Race day
We woke up to perfect race conditions as Becca and I made our way to the start. Start times were staggered and set off in waves. This eased the congestion at the start but meant a lot of waiting around... and we've all experienced the nervous wee's that come with waiting. We seemed to exit one toilet queue and join another.
We started just after 10am - this was the first time I had run the 'new course'. I'll be honest - I'm not sure I could point out the 'new' bit as I tend to zone out when I run. As always in Manchester - the atmosphere didn't disappoint - it certainly draws in the spectators. I felt comfortable, hitting the halfway point in 2.03 but as soon as I crossed those mats, I was done. The lack of long runs had become apparent and I knew it was going to be a long old slog. 
Throughout the second half of the race notifications were flashing up of James, Lizzie and Holly all smashing their races with fantastic times, this could have made me feel worse - but I was really happy for them. I was just focussing on putting one foot in front of the other as I fought my way to the finish line, more upset with myself than anything else, but determined to do it.
Every year, it seems like the finishing straight becomes longer – you can see it, but it doesn't seem to get any closer! As I reached the finish line, I was fighting back tears as complete strangers yelled my name. I crossed the line in 4.35.28, relieved more than anything.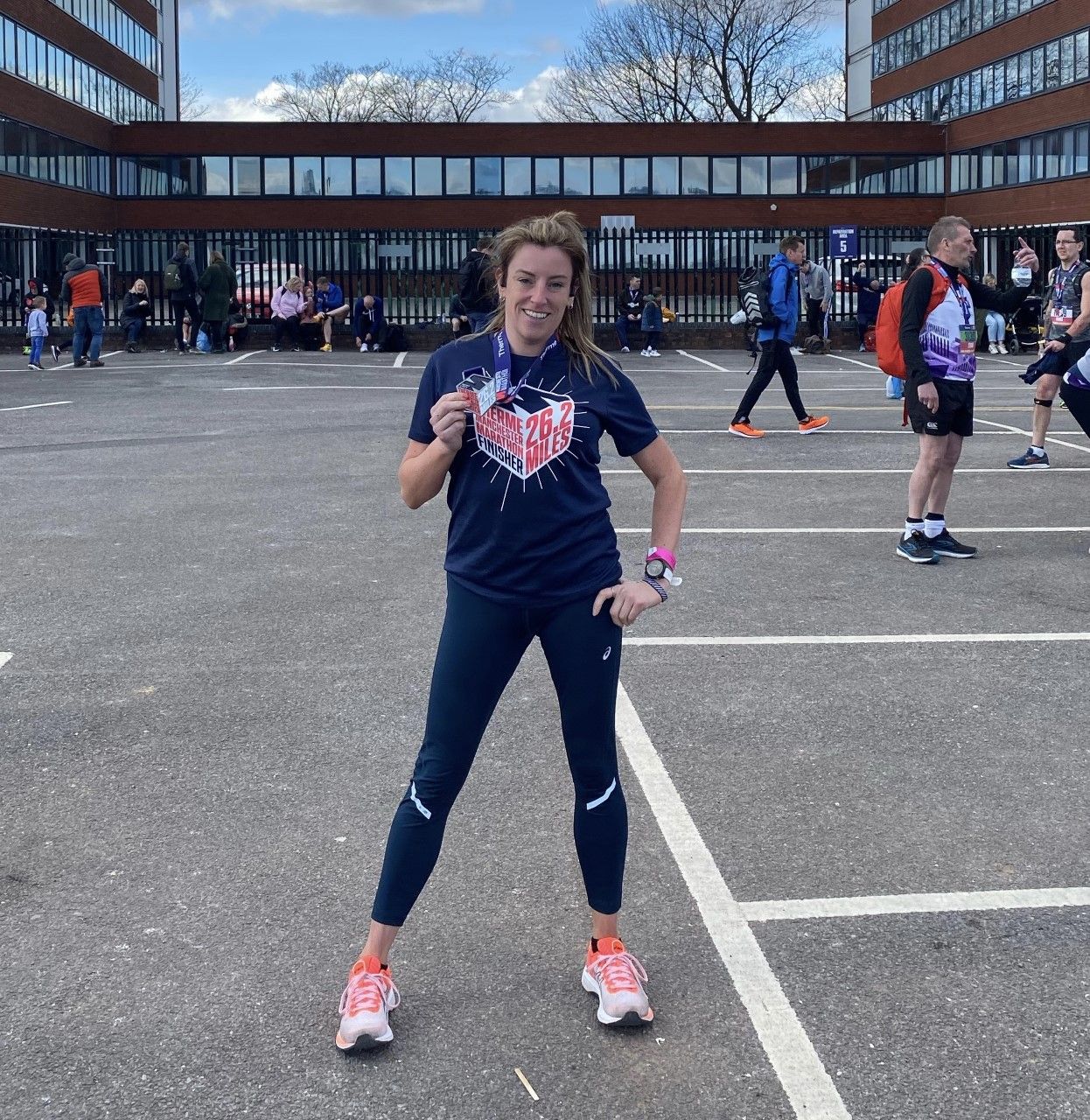 The coaching experience
The training wasn't what I expected, I'd say this is more down to the pairing - which didn't work for me personally and left me feeling unprepared for the race. However, some aspects of this different approach to training have been hugely beneficial. Stretching and yoga have become an important part of my routine, and I've regained my passion for the gym, so this is something I'll look to incorporate more into my future training.

Everyone trains in a different way, so it's crucial to figure out what works best for you and find someone who will help you implement that. It didn't turn out the way I had hoped on this occasion, but it's all part of the wild rollercoaster that is marathon training. 
Regardless of finish time there is still 6 months of hard work. The early mornings when you really don't want to. The long runs on the treadmill when it's been icy. The fitting it all in around a full-time job / life and that should still be celebrated. A marathon is a long way. It's a distance that will eat you up and spit you out. Each one teaches a valuable lesson: it's not always about time, sometimes it's just about finding the grit and determination to finish.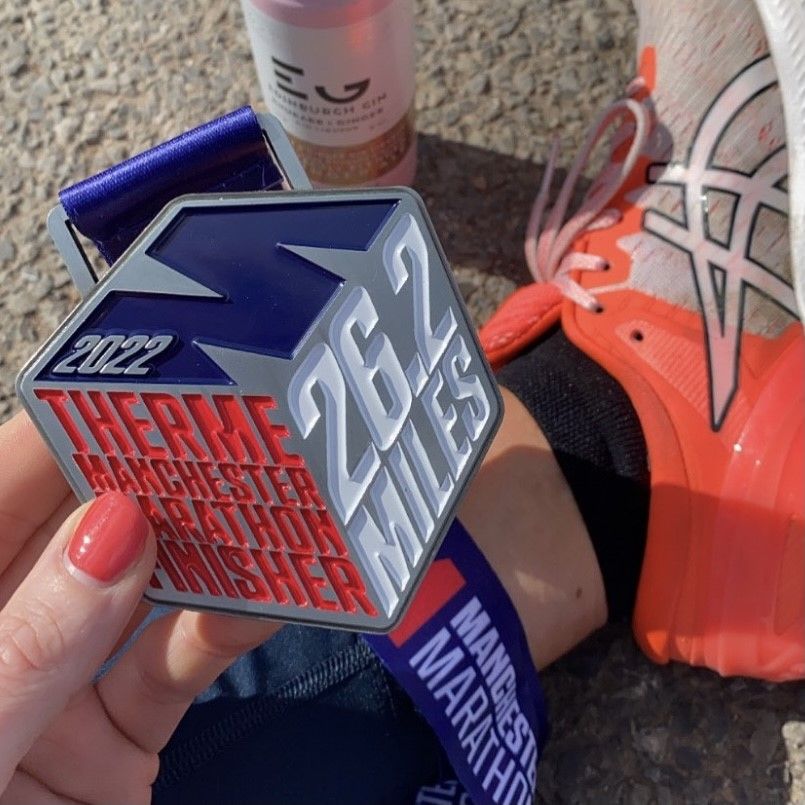 written by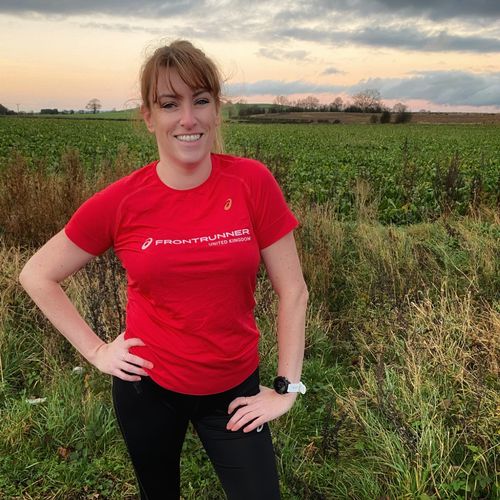 Rachel
Senior Creative from Yorkshire

Age group: 40-44
Club: Pocklington Runners

MY DISCIPLINES