Why I'm excited about the Cross Country Season and my tips for taking part
If you'd have told a younger me that one of my favourite pastimes would be running in the cold and wet, up and down hills and in mud sometimes up to my knees, there's no way I'd have believed you, but cross country really has become one of my favourite running events!
Why I love it...
It makes you stronger and a better runner all round
Running over varied terrain and up and down hills is great strength work, you're constantly using your core for balance and cross country running really does enable you to connect more with your body. I also think it makes you mentally stronger! I've fallen several times on cross country races (once which ended up in a visit to A&E) but borrowing the words of a 90s popular song, 'I get knocked down. But I get up again!'.
Every race is different
Whilst matches do tend to be at the same venues every year, there's a huge amount of variety; flat, hilly, muddy, firm, twisty, short, long, but its the weather, both on the day and in the run up to the match, which can completely change the experience of a course. My first ever cross country match was in glorious sunshine, bone dry ground and I wondered why everyone made such a fuss. The second match it had rained constantly the week before, the ground was saturated and the terrain was so technically difficult to navigate. Most races are also over relatively quickly (league races tend to be between 6-8km) and there is a real buzz from the intensity.
The camaraderie is brilliant
Whilst you are racing as an individual, cross country is very much a team sport. It really is a time that I feel runners come together to support each other and there is a lot of fun and good humour! On the field of course there is rivalry but with a series of monthly events over the winter season, I've built up some really good friendships with fellow runners and we spur each other on as we all play to our own strengths. Plus as the races are usually separated into junior, women and mens races, part of the buzz of the day is in supporting each other and coming together with a shared love of type 2 fun! 

IT'S WELCOMING TO ALL
Cross country really is for all abilities and I really would support anyone in giving it a go. You'll find complete newbies, old time veterans plus some of the most elite athletes in the country. Being part of some of the larger events such as the Nationals, which brings together clubs from all over the country is truly such a great experience. The Nationals in Nottingham was my last race before covid restrictions and it truly was an epic experience.
So you're considering it, what do you need to know?
You don't have to be a member of a club to run cross country but it does make it easier. Many clubs are involved in cross country leagues and championships. If you're not already part of a local running club it's worth having a look on England Athletics to find out more information and if you are and they don't take part ask them why not?!
In terms of footwear many runners wear cross country spikes, however if you're new to cross country it might be best to opt for a set of trail shoes designed for the mud, because they can handle all kinds of cross-country conditions well and spikes can take some getting used to. There are some great trail shoes for the off road terrain, I love running in my GEL-FujiTrabuco SKY as they are so so light but have also got a decent grip and are comfy to run in. I'm also loving my Trabuco Max at the moment, as their grip is amazing and they are incredibly supportive and comfy to run in.
How should I prep for cross country?
As with all running events long / tempo runs and interval training alongside recovery runs are the basic building blocks of training. Hill reps and speed sessions on grass / trail are great additions in preparation for Cross Country.
Two of my favourite hill sessions are; 
Short hill sprints (max 800m) running up hill at effort, 6-8 reps max. 
Longer steadier tempo hill reps, with a 10min tempo up the hill and using the down hill to jog recover, 3 reps max. 
TIPS for On the day
Cross Country matches are usually made up of 2 - 3 laps. So a good tip is to try and arrive early enough so that you can do a warm up lap of the course. Obviously don't run this flat out and it's worth noting there may be juniors out racing but you should still be able to run some of it. Not only is this great for warming up your legs before racing, it will help you familiarise yourself with the course and what to expect terrain wise. 
The start will be quick. It is very easy to get caught up in the fast and frantic start but much better to stay mentally strong and pace yourself. My advice for those new to cross country is to think about effort rather than pace. The clock is often irrelevant in cross country. Find an effort level that you can maintain and work with that. If you can listen to your body and learn what that effort should be you can teach your body to maintain. I for one know I'm not as fit as I have been in previous years but my plan is to start out steady and hopefully build up that fitness as the season progresses. 
Gaffa tape is a useful tool for wrapping around your shoes / laces to keep them tied and keep your shoes on, I've seen many a shoe lost in the depths of the mud and I can tell you its not the most fun trying to get it back on! 
Make sure you pack warm clothing and footwear for after the race, along with snacks and a (hot) drink. Wet wipes and a bin bag are also useful items to take for dealing with the mud.
Finally try and enjoy it! Even on my worst races, I've generally had some moments where I've managed a smile, normally at the support around the course and sometimes laughing at myself?! No matter what happens, you've had a go, put yourself out there and had a good training session both physically and mentally.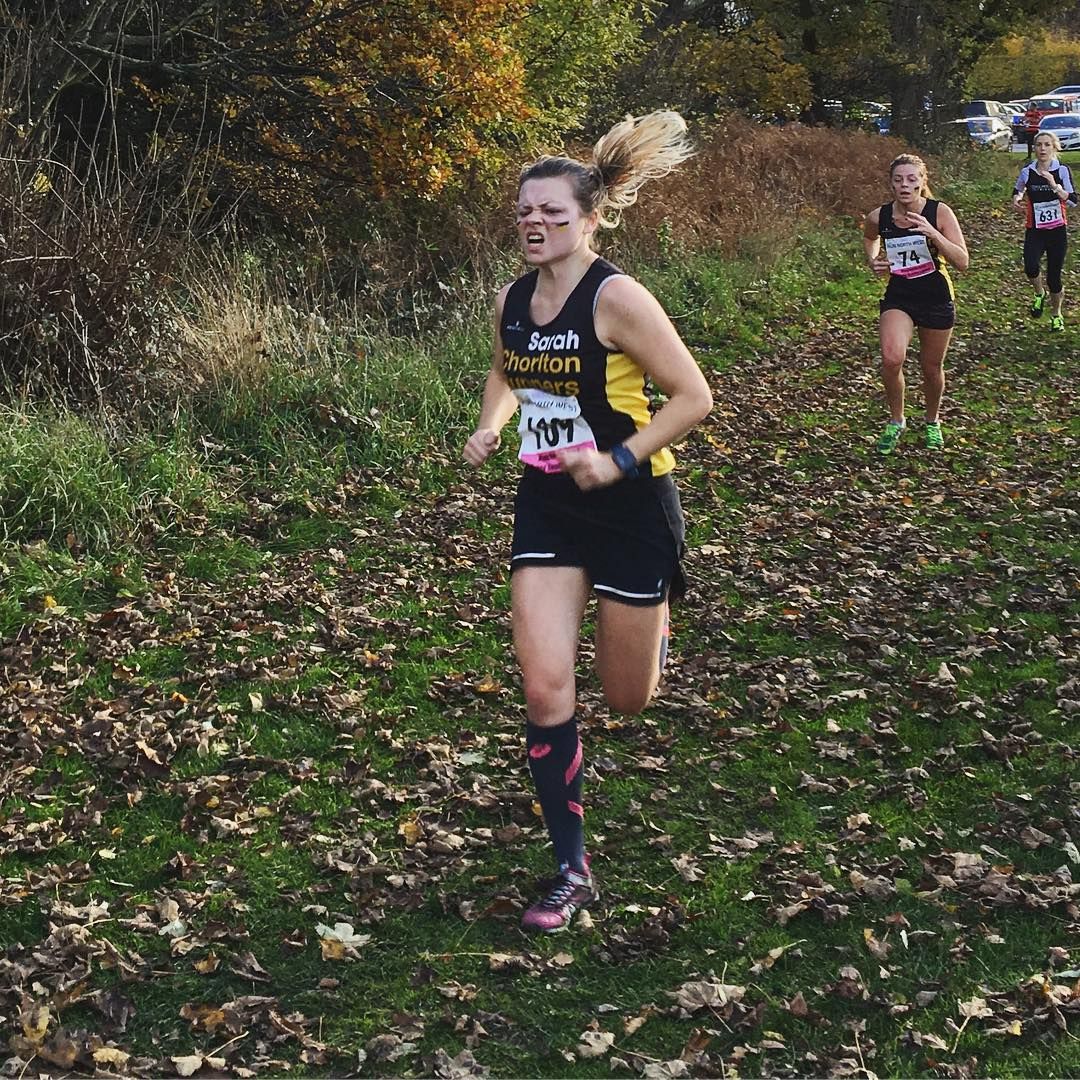 written by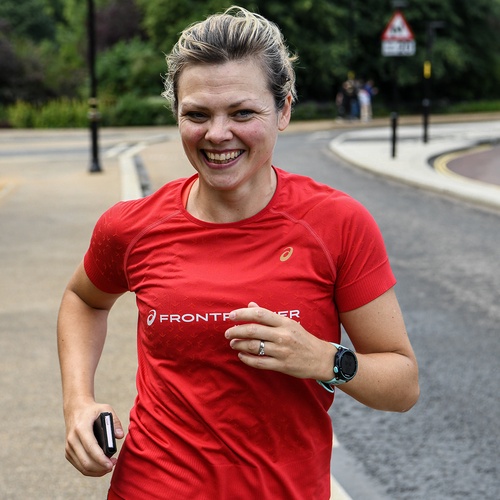 Sarah Renshaw
Architect from Manchester

Age group: 35-40
Club: Chorlton Runners

My Disciplines