Give your pins some love.....
This is my first proper shoe review, so be gentle with me. Firstly I need to point out Ive never run in the ASICS Nimbus shoe before, this is mainly due to the fact that I always run in the lighter weight ASICS shoes which tend to have less cushioning and weigh a lot less (DS trainer and RoadHawk). So when the box arrived on my doorstep I have to say I was a little hesitant to even give them a chance. 

Lets get the boring stuff out the way first.....get ready for all the technical geeky stuff....




WEIGHT - 255g & 10 mm heel drop
IMPACT GUIDANCE SYSTEM (I.G.S.)
ASICS® design philosophy that employs linked componentry to enhance the foot's natural gait from heel strike to toe-off.
PLUS 3
3mm of additional height on women's models helps relieve achilles tension.
AHAR+
New blown AHAR outsole material. Delivers enhanced cushioning, durability and ride to the foot.
COMFORDRY X-40 SOCKLINER
This premium sockliner features higher rebound properties while providing excellent moisture management and high-level breathability.
FLYTEFOAM
Constructed using groundbreaking midsole foam, the FlyteFoam is 55%* lighter than the industry standard. Its organic fibres bounce the MetaRun back into its original shape to provide perfect cushioning from the start of your run to the finish. *+/- 10%.
GUIDANCE TRUSSTIC
This Trusstic System integrates Guidance construction for enhanced gait efficiency while providing midfoot structural integrity.
DUAL DENSITY MIDSOLE
The full length double density midsole features a lower density top layer for improved cushioning and comfort. The bottom layer has a higher density that provides stability and responsiveness.
CLUTCH COUNTER
Exoskeletal heel counter provides improved support and creates improved heel fitting environment.
COMFORDRY ™ LASTING
This lasting material features plush underfoot comfort while providing excellent moisture management and high-level breathability.
GENDER SPECIFIC CUSH
The full length double density midsole features a lower density toplayer for Gender Specific cushioning and comfort.
REARFOOT AND FOREFOOT GEL® CUSHIONING SYSTEM
Attenuates shock during impact and toe-off phases, and allows movement in multiple planes as the foot transitions through the gait cycle.
3M REFLECTIVE
Reflective material produced by 3M company, for night safety.
GUIDANCE LINE®
Vertical flex groove decouples the tooling along the line of progression for enhanced gait efficiency.
SPEVA® MIDSOLE MATERIAL
Improves bounce-back characteristics and decreases midsole breakdown.
Right, lets talk about whether the shoe is actually worth the price tag (£150)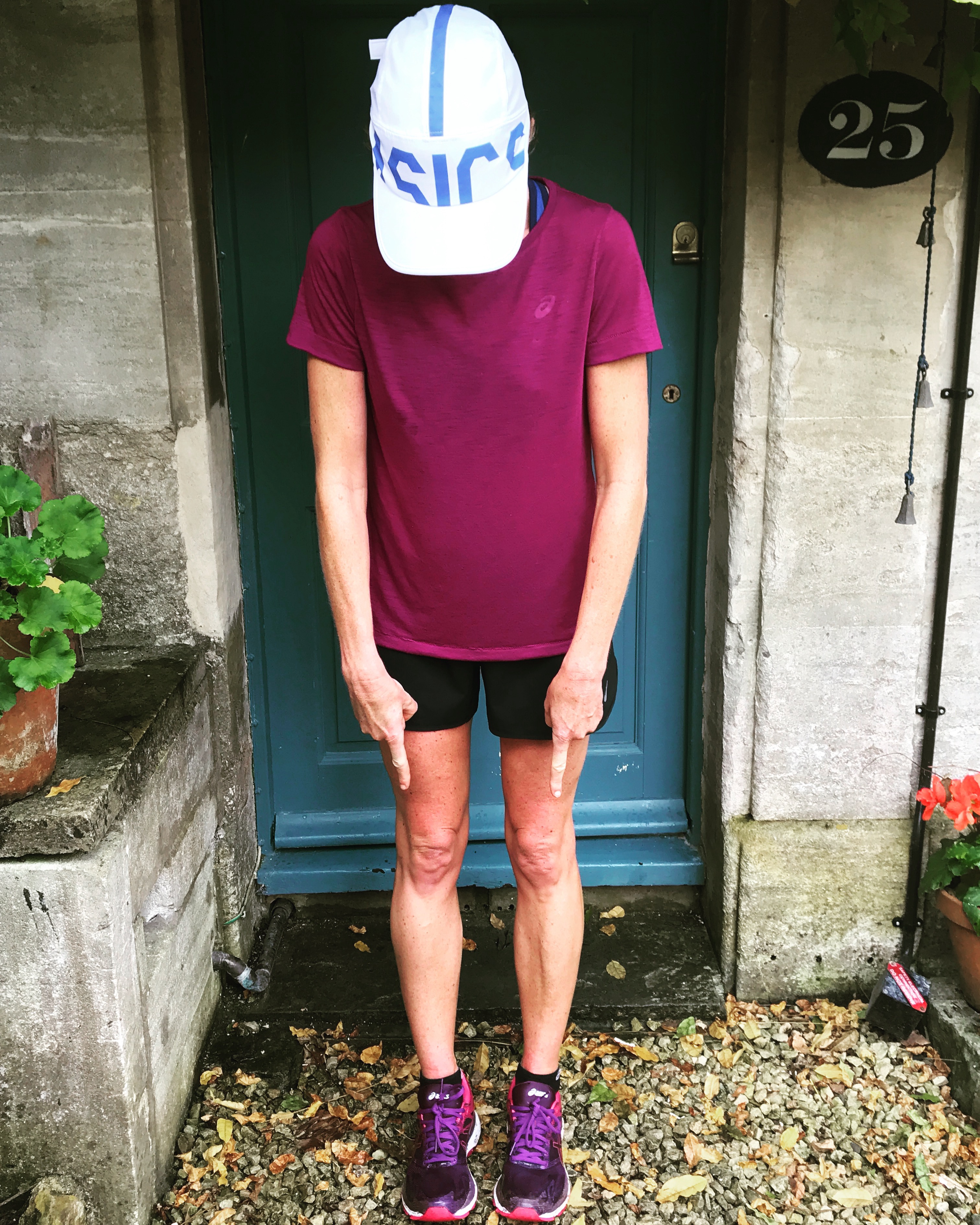 So I am the sort of person that puts on a new pair of daps and runs a race in them....so its no surprise that I went straight out the door for 90 mins this morning with no hesitation. My initial feeling when I got them out the box was, nice colour, not too pink (I hate pink), not as light as I am use too but I fully appreciate that these are a lot lighter than earlier additions and I am hyper sensitive about she weight (yes, I do have shoe scales) and mmm they look a bit small?
Once on, the first thing I did notice was the size, as they say on the ASICS website these shoes do come up smaller than usual and may be I should have read the bumpf before hand. I would definitely go up half a size as the toe box is quiet narrow (something I have noticed with the new DS Trainer also), I just wore some thinner socks which seemed to do the trick. The other thing I noticed was the amount of cushioning/padding in the heel/achilles area, again this is something I am not use to with the lightweight shoes, but the over riding feeling I got straight away from the Nimbus was the amazing cushioning. You really do feel like you are running on springs, the shoe didn't feel as heavy as I was dreading, in fact not at all. This shoe continued to give me a really comfortable ride for 90 mins. The other pro about this shoe is the amount of grip it has, I did a mix of trail and slippy fields and the Nimbus gripped just as well as any of my mild trail shoes, I felt really confident in them on slippy descents which was a pleasure. 
I would say this shoe would suit a neutral runner looking for a high mileage shoe that will withstand lots of miles. The amount of cushioning in the shoe is the real selling point, especially in the heel area (would suit a heavy heel striker as a result) this shoe would easily work as a marathon and or ultra shoe. Personally I will continue to use this shoe for my easy and recovery runs and anything over 20 miles this shoe will really save the impact on my pins. I know the shoe isn't cheap but I think the new improved fit and added cushioning will make this shoe last even longer than its counterparts.
written by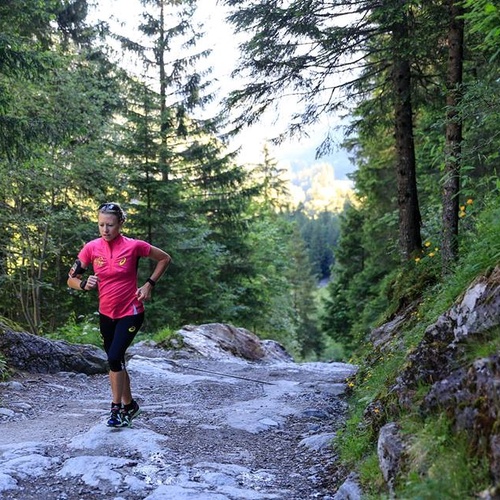 Holly Rush
ASICS UK Frontrunner Community Manager and Sports Masseur from Bradford on Avon
Age group: 40-45
Club: Avon Valley Runners
Coach: Alan Storey
MY DISCIPLINES
MY DISCIPLINES
ASICS
FRONTRUNNER
On Instagram