A glimpse into my experience with the virus and how I restarted running...
After two years of managing to avoid Covid, I finally succumbed to the virus this summer. Up until that point I had been having an excellent few years with my running; I was getting PBs at every race and on a podium more often than not…I truly was having the time of my life and had great plans for my future races, plans which didn't include Covid. That being said, I was also fully vaccinated and had quietly observed other people around me and their experience with the virus so that I could map out what my recovery might look like when the day eventually came, so I felt as prepared as I could be for when the time came.

Typically, the runners I knew who caught Covid, for the most part, got off very lightly and were back up and running again within a week. Whilst I wanted to believe my experience would be similar, I was also very conscious that my feeble asthmatic lungs often picked up chest infections which would occasionally lead to pneumonia, and felt I was more likely to be affected adversely by the virus than other people. It turns out that intuition was right.
Despite a prolific international travel schedule throughout the pandemic and a regular commute into London, I actually caught Covid from my darling husband in the end. He was pretty poorly with it too and 5 days after he tested positive, I woke up with a throat that felt like I'd swallowed razor blades, and knew my time had come. I'd been keeping a really close eye on medical studies which specifically looked at athletes returning to running post-covid as I'm the type of person who likes to be prepared for everything – so I already had some infographics to work from when I felt well enough to resume activity. Unfortunately I became really unwell, with Covid lingering in my chest for about 3.5 weeks. Although I was testing negative after 12 days, I had read so many things about not resuming running until you were symptom free in order to prevent long-covid so I decided to keep my running shoes locked away until my chest had completely cleared up.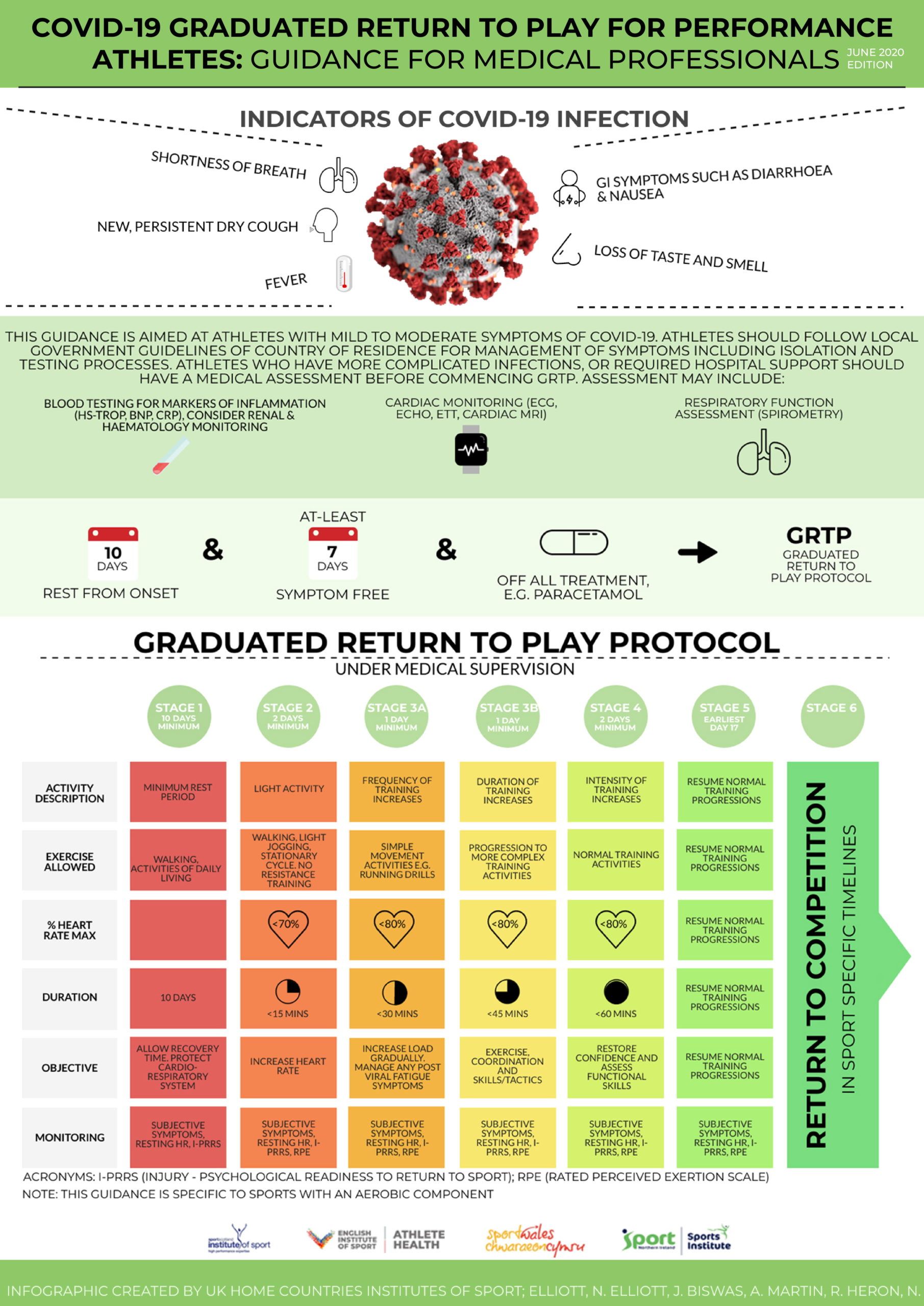 Whilst it was extremely difficult not going back to running, I did start to focus on other things; namely my strength training. In addition to my usual weekly pilates class and plenty of walking, I started to see a personal trainer once per week for an hour of weight lifting. This was the first time I'd ever really dedicated time to my strength (despite musing over it for years!) but I figured that I still wanted to be on the start line of UTMB Nice 20K in a few weeks, and my strength would play a key role in dictating how that race went.
I started running again 3.5 weeks after testing negative and it literally felt like someone had pressed reset on my fitness. To go from being in the best shape of my life to being at zero was really difficult to process mentally, particularly as my self-worth is often wrapped up in my performance in sport, but I eventually got to a place where I realised I had to stop comparing myself to my pre-covid self and instead focus on the build that was to come. The first couple of weeks were spent running very easy miles and for about 30-40 minutes each time. I had 4 weeks in total to build for UTMB Nice which felt like a ludicrously short period of time, it also involved only one speed session very close to race day, one hill session and two long runs (of only 60 and 80 minutes!)…not exactly ideal for a race with a lot of elevation, but I also didn't want to push myself in my build up as I didn't want anything to set me back.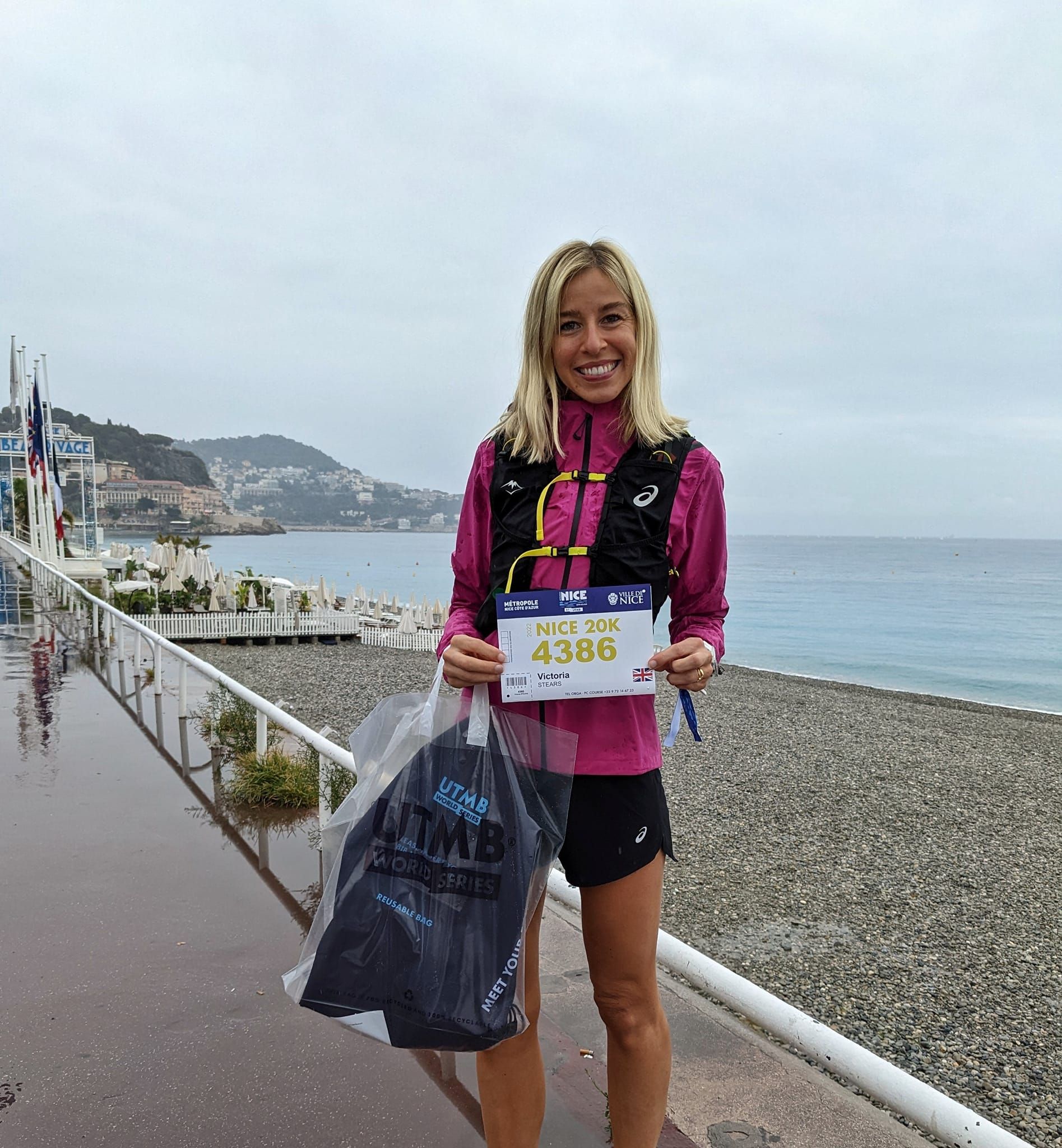 Much to my surprise, the race went really well and I came 25th out of a total of 384 females, it was a result I couldn't feel disappointed by given that I'd only been running for 4 weeks in the lead up to that race…I even felt strong throughout it all, particularly on the climbs which came as the biggest surprise to me and I think can only be explained by the weight training I'd been focusing on in the month prior. I also found a fair bit of speed on the runnable sections, again something which completely took me by surprise as my training really didn't indicate that there would be any speed in my legs to work with. My next race is rapidly approaching on the 30th October, it's a very flat and fast 20K and is a race I won last year…whilst I know my result won't be a win, I am really excited to work hard in this one and see where I'm at. I am finding my training sessions don't seem to be hitting the numbers I want to see but I always believe in the magic of race day and tapping into the unknown, so I'm considering this next race to be the line in the sand and the creation of a new starting point from which I can build upon for a, hopefully, strong 2023.
Covid is clearly doing the rounds again and my one big recommendation to you all is not to rush back to training before your lungs feel ready…yes, it's frustrating and a little heart-breaking, but you'll thank yourself in the long run if you give yourself the best possible chance of being healthy on a start line in the future. There's still so much unknown about how this virus affects us all and health is the one thing that isn't worth taking a gamble on.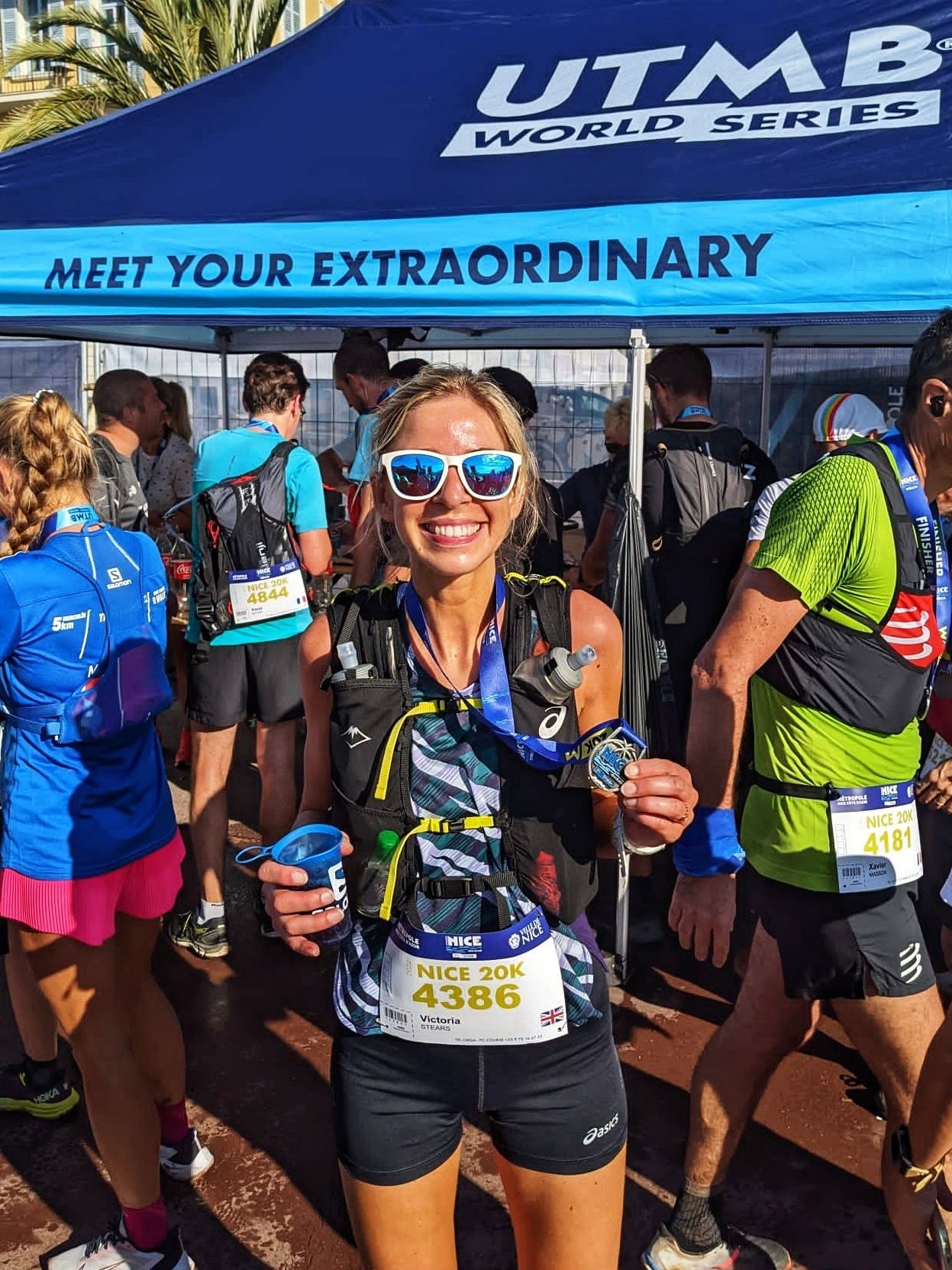 written by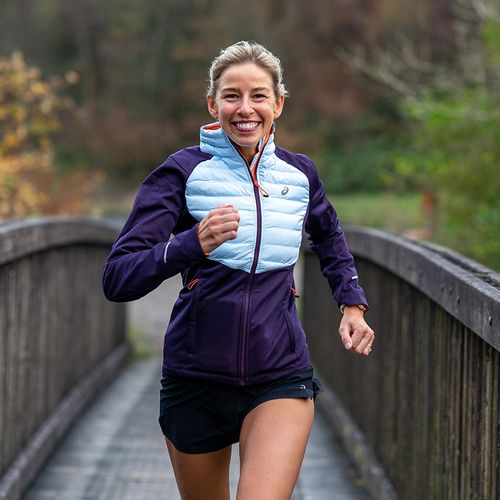 Victoria Stears
Head of Global Marketing - Sports/Education Sector from London

Age group: 34


MY DISCIPLINES