The new ASICS Gel Fujirado trail shoe will blow you away! As soon as I tried them on, I knew we'd be best friends!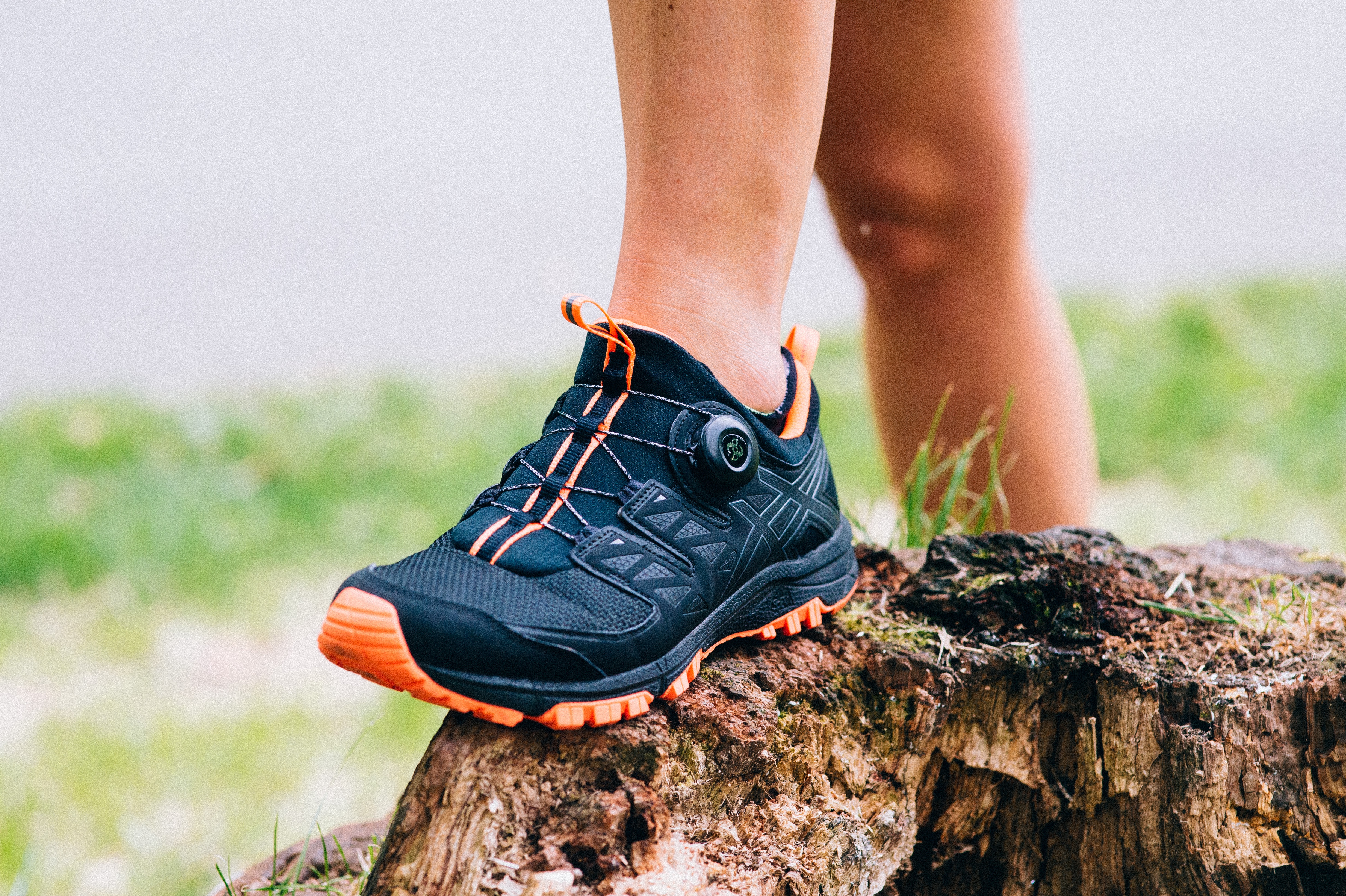 New running shoes always make me smile but finding the perfect pair of trail shoes seems to prove more difficult. That was until I tried on the new ASICS Gel Fujirado, I swear the shoe gods must have been listening to all of my complaints because this shoe is perfect.
What sets it apart? Besides the fact that they look damn cool, they're super comfortable, like you could wear them 24/7. The top of the shoe is unique due to it's BOA® System, a lacing system composed of an adjustable turn dial, durable laces, and low friction lace guides. The three parts work in unison to allow runners to make quick adjustments for a secure, precise fit. However, instead of the common nylon or steel laces, the Fujirado uses soft TX4 lacing material to limit the pressure points and irritation that can be common with the closure system's tight fit. I was a bit skeptical at first but it only takes you a couple minutes to realize the comfort is real.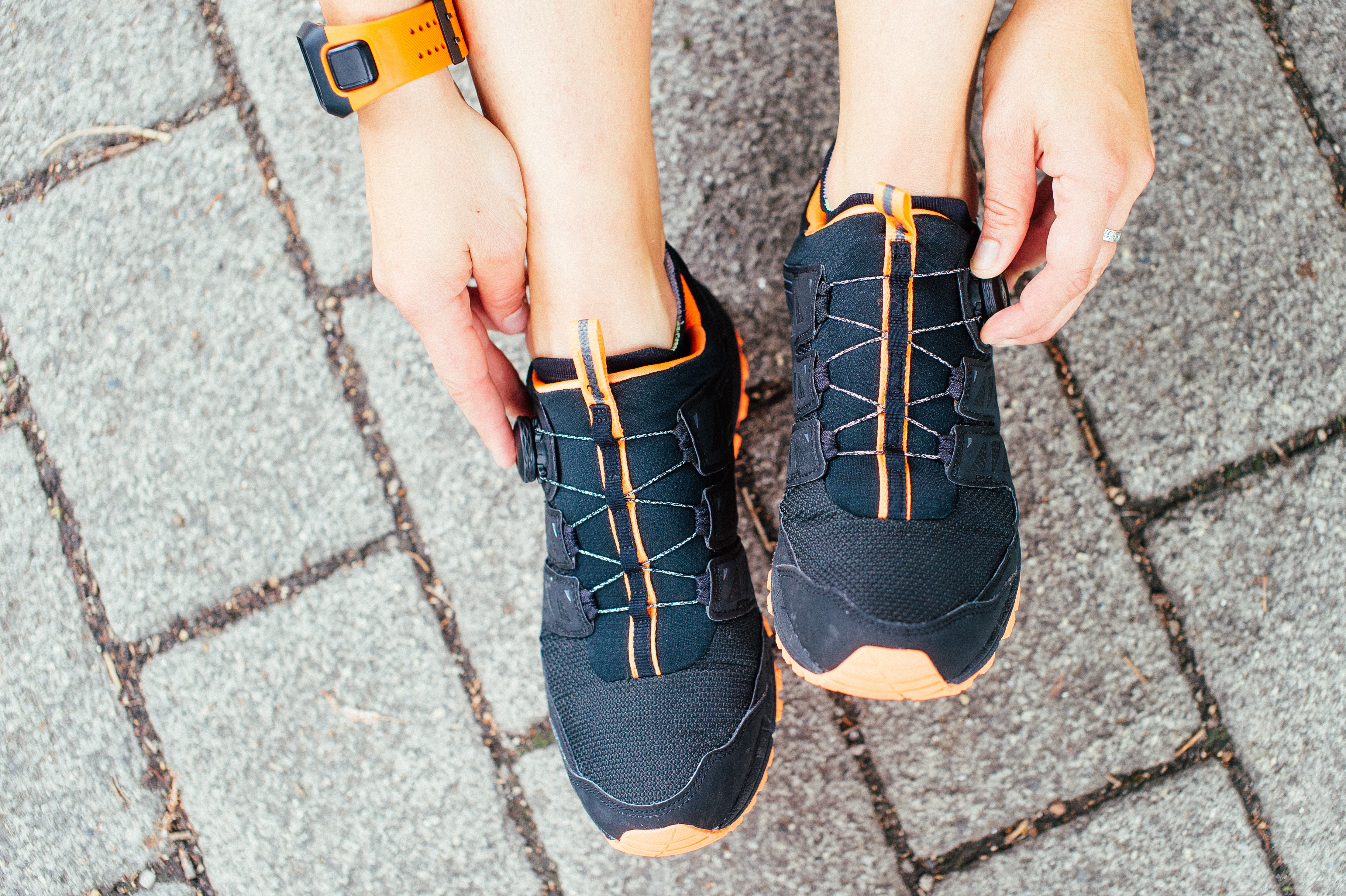 Another addition is the MONO SOCK construction that creates a soft, snug wrap around your foot and acts as a protective barrier to seal out debris. You may remember I spoke about this on my last review of the Gel-Fit Sana 3 and I wished all shoes could have this feature. In other words, the annoying shoe tongue is gone and a soft, snug sock type closure replaces it. As a person with loads of foot issues and a lot metal holding it together, the shoe tongue and laces are always a frustrating and irritating part of any running shoe for me. Not any more, I've been running 50+ miles a week in preparation of my first Ultra and every time I end my run pain-free. #awesome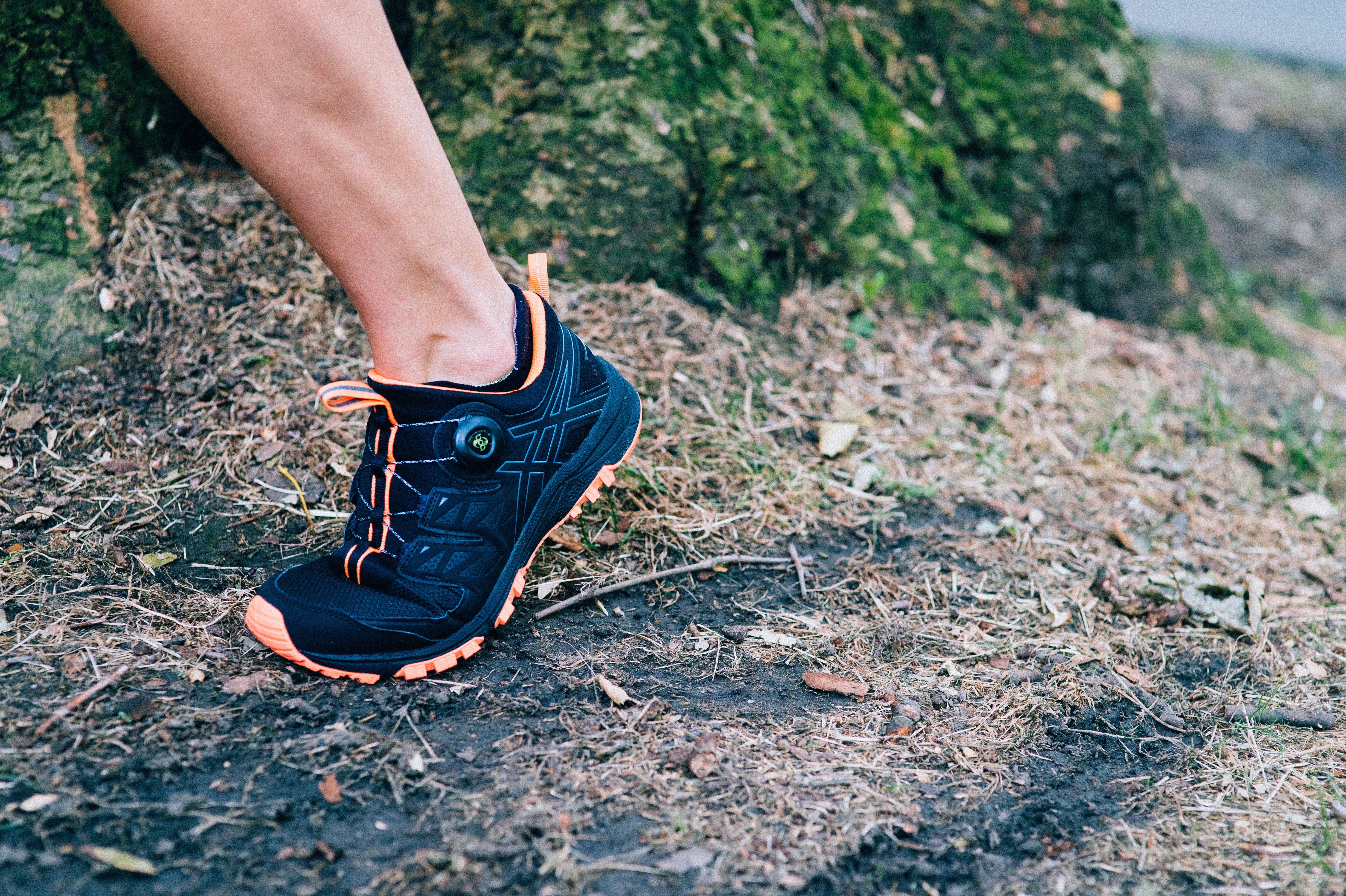 I love how light and agile I feel in them. They don't feel like the usual clunky trail shoe. But it doesn't mean they aren't supportive because they are... Similar to the FujiAttack, this shoe has GEL technology in the heel along with SPEVA foam across the midsole. This combination of technologies gives you a slightly responsive ride with sufficient cushion. The outsole construction has high abrasion rubber with 3mm lugs, giving you exceptional traction across a variety of surfaces.
I wear the Men's shoe due to my crazy bionic foot but the Women's color combo is pretty rad too.

These shoes will change the way you think about trail shoes & comfort.
Preliminary Tech Specs
Stack height: 23mm heel, 15mm forefoot, 8mm heel-toe offset
Weight: 10.6 oz (men's size 9), 9.1 oz (women's size 8)
The Boa System allows for a customized, secure and comfortable fit providing a more efficient stride and increased stability.
written by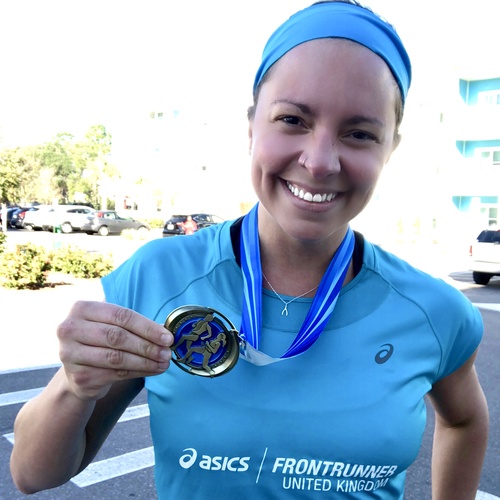 MY DISCIPLINES
MY DISCIPLINES
ASICS
FRONTRUNNER
On Instagram