Early on in lockdown I wrote a blog on avoiding overtraining in lockdown as I thought this would be the biggest issue I'd encounter. Instead I ended up facing my second breast surgery of the year, and a stress fracture in my tibia simultaneously…not exactly how I had planned to spend my 2020 but it left me out of action for 7 weeks.
This was the first time I have ever experienced a 'real' injury. Sure, I've had niggles in the past but whenever those niggles arose, I would just ease back slightly until things felt normal again. Stress fractures are a whole new ball game to me and something I had no experience with. My stress fracture came about after I fell off my bike back in mid-May causing trauma to my tibia, I then foolishly deciding to run a marathon on it three days later. I knew something wasn't right with my leg so dropped down to running just three times a week for the next fortnight, thinking this would fix things as it had always worked in the past, but by the end of those two weeks my leg was more painful than ever so I sought medical advice and after an MRI, was diagnosed with a stress fracture and given a rather glamorous moon boot to wear (thank goodness it was black!).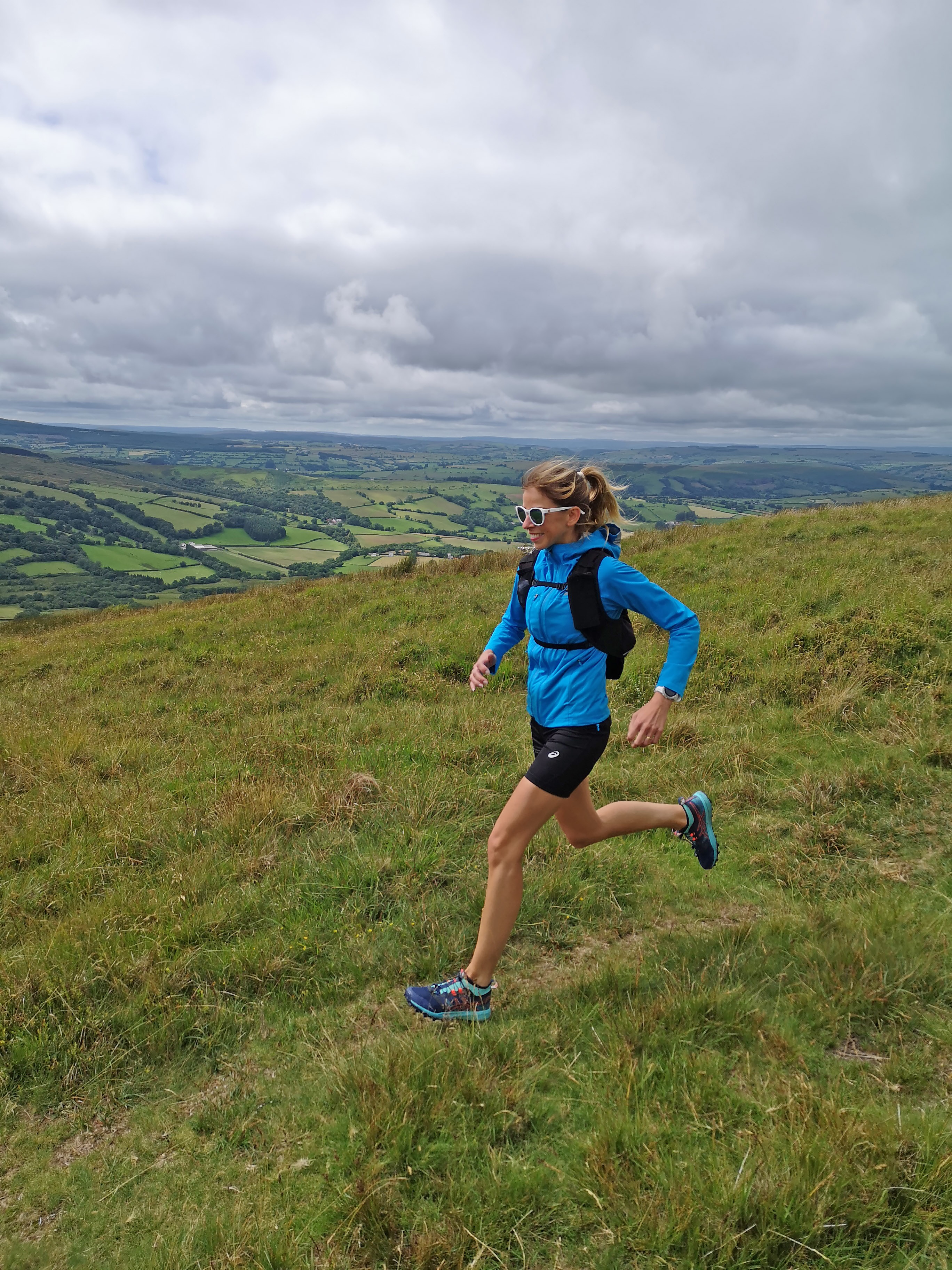 I had a full 7 weeks off running during this time but decided to throw myself wholeheartedly into sea swimming everyday…for some, this may have been perceived as shifting my obsession with exercise from one area to another, without addressing the root cause. But actually, swimming saved me during this time. Not only did it reignite what was already a pretty strong passion for the sea, it also meant I had 30 minutes of movement each day which was gentle on my body to help the healing process, but also maintained a little bit of my fitness.
After the 7 weeks, I approached my friend and teammate (and Olympian and all-round awesome person), Kerry, who helped put together a return to running plan. The NHS was not particularly helpful in their guidance, and 4 weeks after my last conversation with my GP, I'm still waiting on the appointment they promised me with the physio. So Kerry's intervention has been invaluable as I had no idea where to start. Before speaking to her, I assumed I'd just go back onto tarmac and run non-stop, just a little slower than I had been pre-stress fracture. Thank goodness I didn't do this as for the first two weeks of my return to running I still had a bit of pain when touching the affected area of my leg…so I really needed to be running under the guidance of someone else.
So how am I managing my return to running?
I'm only running on grass: I have a half mile stretch of grass right outside my house and all of my sessions are being done on this little stretch to be kinder to my leg and lessen the impact. Now that I'm almost 4 weeks into my return I have to admit that running up and down the same area is becoming a little boring but I've been grateful to have such a convenient and safe place to test out my leg
I've adopted a run/walk strategy: my first session back was 10 x 60 seconds running with 60 seconds walking between each interval, as the weeks have gone on I've slowly been increasing the amount of time spent running and this week will be hitting 2 x 10 minutes with a 60 second recovery
I've slowed my pace right down: pre-stress fracture I was running all of my easy runs at around a 7:30 min/mile (which FYI was too fast for an easy run, but hey, hindsight is a wonderful thing and I've learnt a lot during this injury recovery!) – for my run/walk strategy I've run everything at a 9:00 min/mile pace, again to be kinder to my leg
I'm only run/walking every other day: this gives my leg a chance to adapt and recover in-between each session and means I'm not doing too much too soon
Despite how frustrating being injured is, I don't really regret how things have played out for me this year. If there was ever a year to have a stress fracture, this was it. I haven't had any pressure of racing throughout my injury recovery and this period of time has given me a new perspective on what my running means to me and what direction I want to go in. Also, I feel I can now empathise better with people who are just starting out on their fitness journey – I started running as a teenager (I'm now in my 30s!) and I really couldn't remember what it was like to be starting out with a run/walk strategy or how it felt to be held back by a lack of fitness. But here I am, starting afresh but with the knowledge that my running fitness has already been high so feeling comfortably reassured that I will be back to where I once was within a few months.
It's been an interesting and an insightful journey and I really wouldn't change a thing.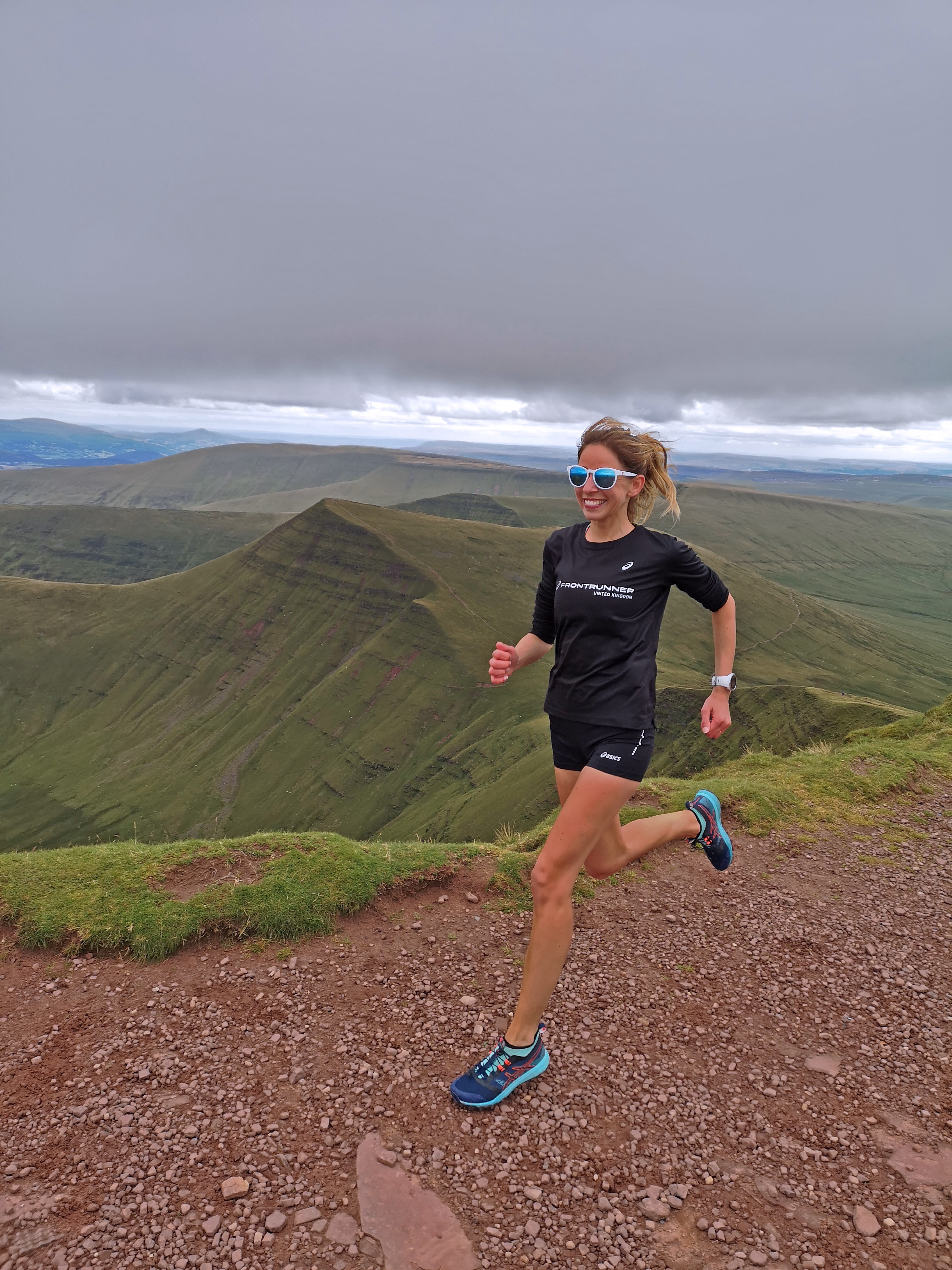 written by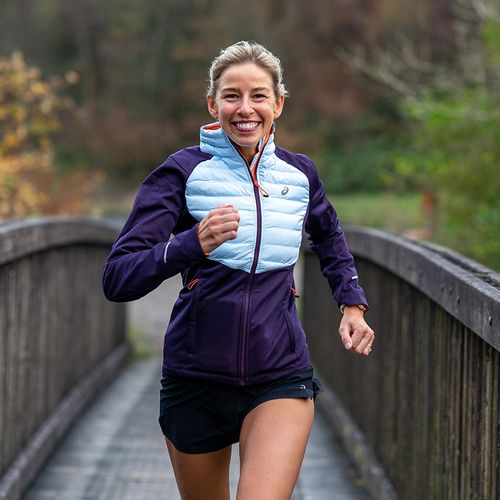 Victoria Stears
Head of Global Marketing - Sports/Education Sector from London

Age group: 34


MY DISCIPLINES