As the days get shorter, nights longer and the weather a bit more unpredictable, its natural for your motivation to plummet alongside the winter temperatures. With many gyms on restricted opening hours/ limited access, more and more of us will remain training outside despite the weather taking a wintery turn.
 It is completely natural for motivation to dip during winter, especially with the welcomed distraction of Christmas and all the festivities that accompany this. It is completely your choice if you wish to keep chasing the miles outdoors, however if you're keen to train through winter, but perhaps your motivation isn't quite as enthusiastic, here are some of my top tips to see you through until Spring.
Plan your sessions, but be prepared to be flexible
Planning your sessions in advance, whether writing these down, or just making a mental note of what you are planning to do each week can help keep you motivated. When sitting down to consider what you want to achieve, also check the weather forecast- even though this isn't always reliable and the weather can change with very little notice you'll at least have an idea of what is potentially ahead. Be prepared to move sessions about depending on the weather/ any plans too. If you find the weather is particularly favourable, or your diary is emptier, prioritise your most important sessions to ensure they are done. If the weather is bad or you know you have some busier days ahead, you can also move your rest days to try take advantage of what you can do and when.
Have some indoor training sessions ready to mix in when it is simply too wintery to run outside (or you just don't fancy it)
Strength training, rehab and stretching- we should all be doing this but having some good sessions ready for when the weather is bad can help you keep motivated when you don't fancy braving the outdoors. If you're lucky enough to have a turbo trainer, exercise bike or treadmill at home these are ideal for winter. Similarly, if you have access to a gym and comfortable going, you can mix in some indoor training there. This will allow you to keep motivated and chase your goals during the winter without leaving the warmth of the great indoors.
Make the most of daylight hours
Making the most of morning or lunchtime runs can free up your evening for Christmas films whilst helping lift your mood. Getting out in daylight hours can also help alleviate Seasonal Affective Disorder (SAD) by aiding your circadian rhythm (which in turn can help your recovery through linkages to improved sleep). Scheduling your longer runs or training sessions for daylight hours can help maximise the feel good factor. Read more about the ways in which physical activity outdoors can help improve wellbeing here.
And make the most of the dark too!
I LOVE doing my speed sessions after dark. I find these are well suited to running laps close to home which helps me feel safe, the darkness allows me to focus on getting my head down and getting the session done and these help me feel warmer than an easy/base run. Plus nobody can see your pained, red face as you smash those difficult speed sets! (Alternatively you can use a well lit track if there is one local to you). Knowing you have a specific session to do on an evening can help motivate you out the door as it adds a heightened sense of purpose. If you're in need of some session inspiration (or explanation) check my recent jargon busting jog.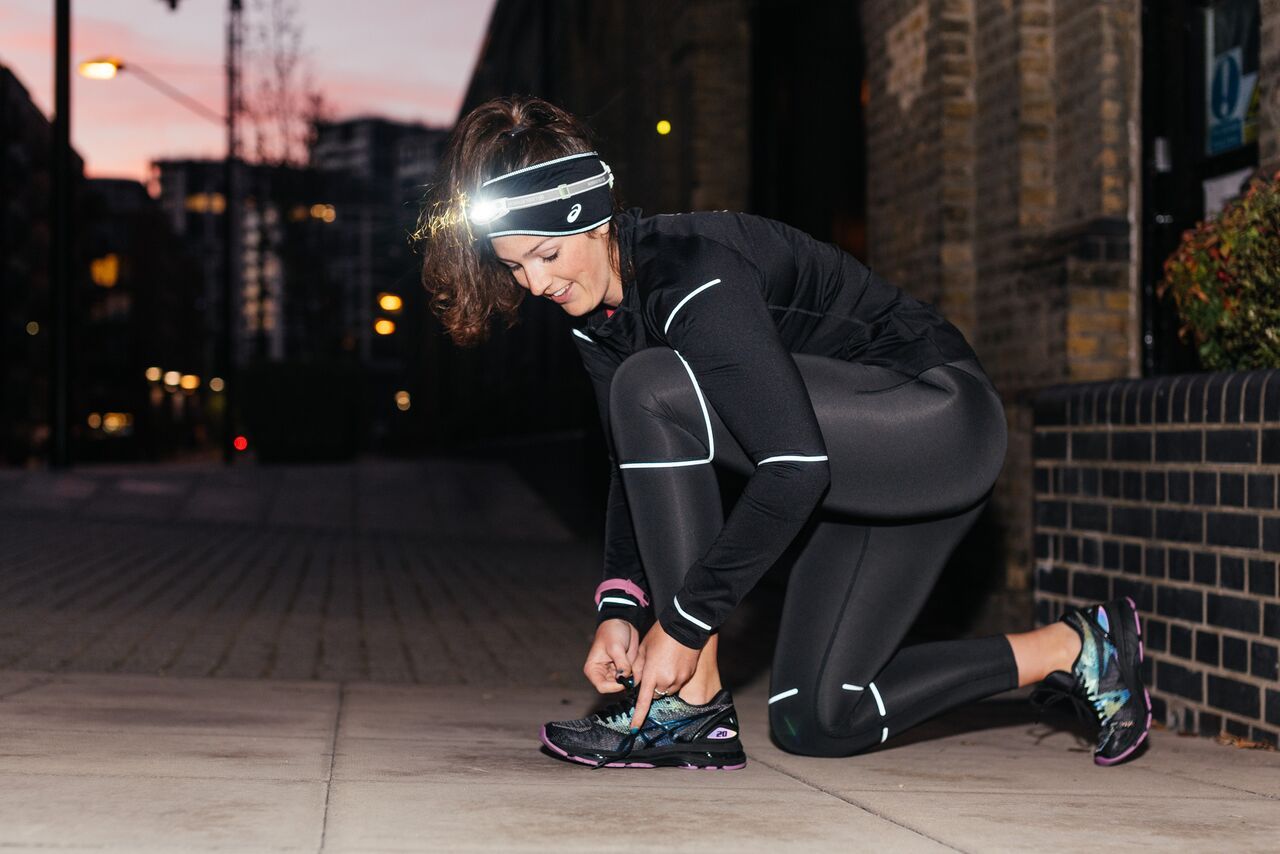 Credit: Anna Rach Photography
In the lead up to Christmas you can also plan your after dark runs based on houses/local landmarks with Christmas lights and create a festive running route that will add a Christmassy feel good factor- especially if accompanied by a cracking festive playlist!
Add your training sessions to your running watch
Again knowing you have a specific session to do can keep you motivated and give you that sense of satisfaction when ticking this off your training plan. You can schedule your sessions into your Garmin and allow the watch to instruct you. I find this has been a great tool this year when I cannot train with a group for motivation. Allowing my watch to take over and tell me what to do means there is no escaping the task ahead. Plus, with your watch beeping/ vibrating on your wrist it means that you can wrap up warm and don't need to keep looking at your watch. Alternatively, if you don't have this function- start your watch and use local landmarks (bins, benches, lampposts) to dictate your interval distances.
Have a motivation buddy/ run with a group where safe to do so
Where the tier system allows you to, joining a small socially distanced group can increase motivation and safety. The fear of missing out can be a factor in ensuring you lace up or get out on the bike. However where you cannot run (or prefer not to) with others, having a virtual buddy can also hold you accountable. Share your runs with a friend, schedule your training sessions so you're doing the same run on the same day, catch up and compare notes via message or text when you're done and encourage and support each other to get it done.
Sign up to a virtual challenge
Signing up to a challenge can also help keep you focussed, whether that is a pre-christmas mileage challenge (e.g. Run up 2 Christmas), virtual charity run or a virtual race, RED January or simply challenging yourself to target a number of miles or sessions a week/month. Having something to work towards will provide you with a motivated mindset.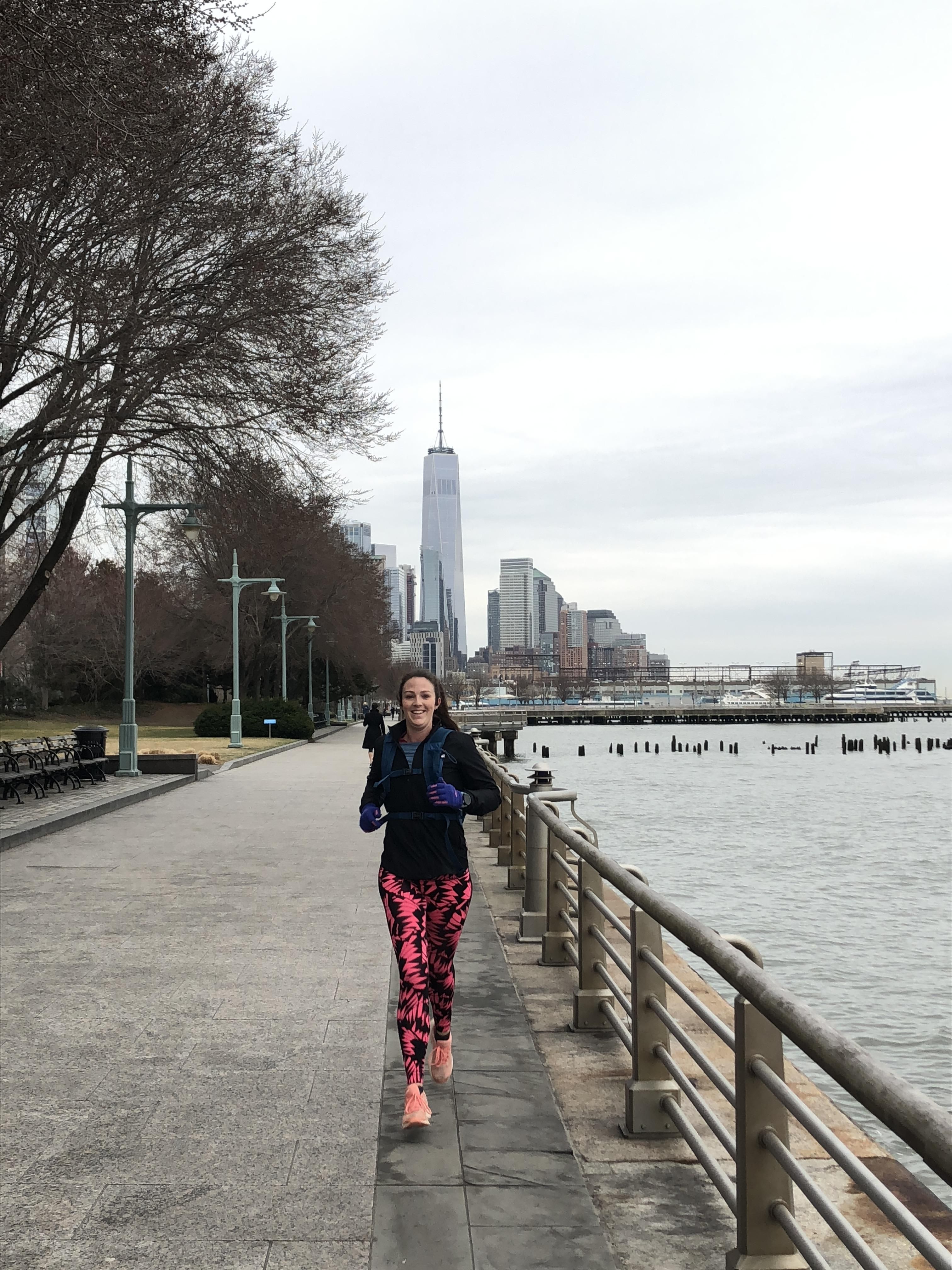 Remind yourself WHY you want to run through winter
Whether you're chasing a spring PB or simply know how good getting out for a run makes you feel, whenever things feel tough channel your WHY and give yourself that motivational mental pep talk! Also set some goals- what do you want to achieve this winter or before the end of 2020?
Invest in some winter clothing
From rain jackets to windstoppers, thermal tights to gloves- having kit designed to withstand the winter weather will help get you out the door, keep you motivated and importantly keep you warm/dry. Whilst we all have that one friend who braves shorts no matter the weather, if your motivation is struggling during the winter months having comfortable kit can help motivate you and make the weather seem a little less daunting. Once you've got the kit there are no excuses right?!
For running a waterproof jacket is a must for wet winter running. Not only can they help keep you dry but they can also help keep the cold wind off you and are often small enough to pack into a running backpack, meaning you can layer up or remove layers as you wish. A real favourite of mine is the Haglofs L.I.M. waterproof jacket which has seen me through many wet weather runs in both winter and summer (including the VERY wet Virtual London Marathon!). A waterproof is often an investment piece and make sure you follow all the appropriate care instructions and re-proof as needed. The downside to a waterproof jacket is you often trade breathability for protection from the rain and on the coldest of days you will need to supplement with layers or switch to a fleece lined jacket.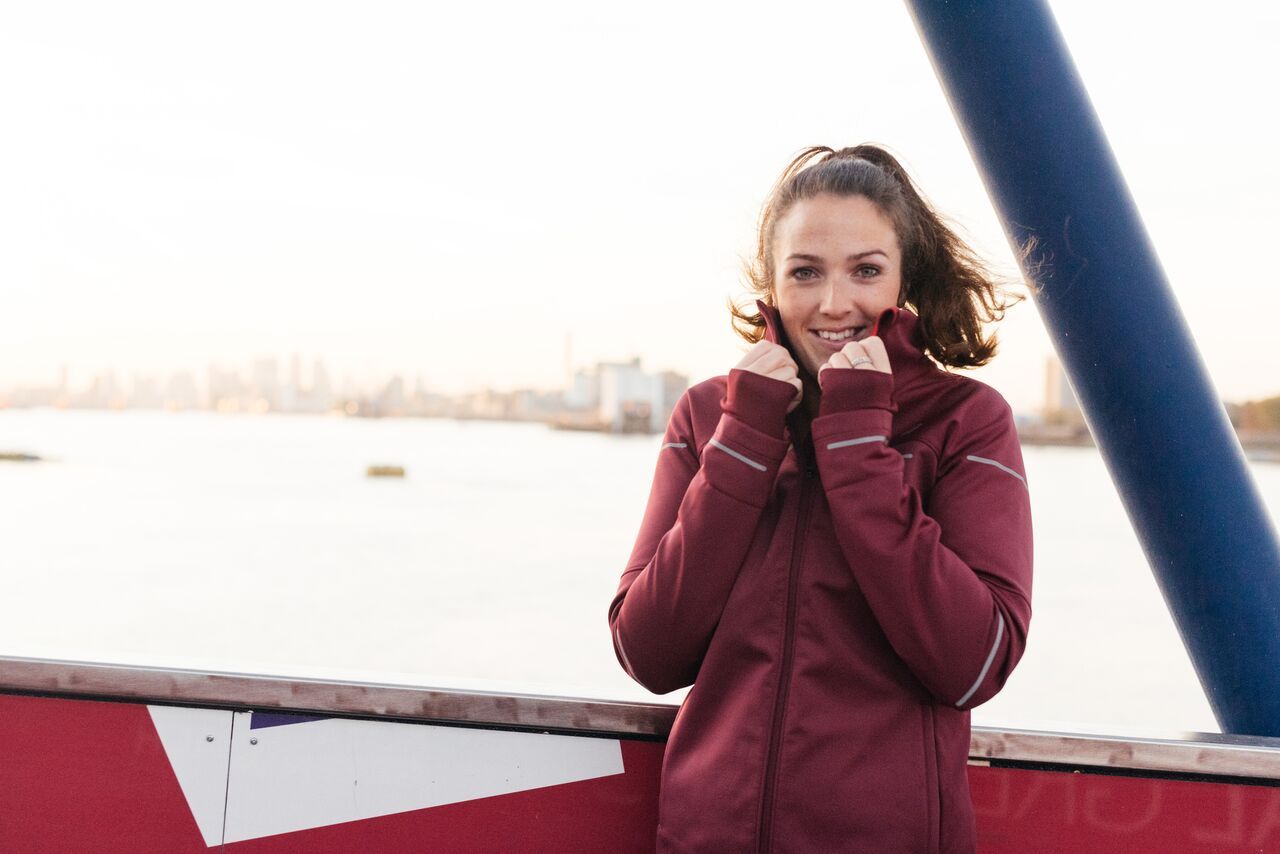 Credit Anna Rach Photography
If you feel the cold easily or tend to avoid the rain but don't mind those cold, bright winter days then a windstopper or more general winter jacket is a great option. Look for fleece lined jackets with easy to access pockets (you don't want to be having to take layers off in the cold trying to find your keys) and tapered cuffs to prevent the cold creeping in.
You can also get fleece lined tights which help keep your legs warm and give a bit of additional protection from icy winds. Hats, ear bands, gloves and a buff are all great winter additions to help keep your extremities warm.
Layering up is essential, you can add a moisture wicking baselayer or close fitting vest to trap heat near your body and a long sleeved mid layer beneath a jacket for warmth then take off layers as you need. For long rainy runs or days on the trails I always carry a spare dry layer within a sandwich bag to keep it dry and store this in my running bag. This gives you a great option to add another layer if the temperatures drop or switch a damp layer for a dry one should you be caught out by the weather.
Similarly invest in safety kit
Being seen on dull winter days is essential for both runners and cyclists, and absolutely vital at night. A running headtorch and some reflective kit is ideal for those dark sessions. A front white light and red rear light is a must have if you're cycling after sunset and Proviz make some excellent super visible cycling jackets. If you're running alone, RunAngel make fantastic safety wearables that emits a 120dB high pitch alarm as well as sending an emergency SoS to nominated loved ones when activated to give you and those around you that extra piece of mind.
Have some bad weather boundaries
So now I've got the kit there is no such thing as bad weather, just inappropriate clothing right? Erm kind of. Whilst the kit will really benefit your winter activities, and increase both comfort and safety- bad weather is still very REAL. Know your limits, both in terms of personal preference and general safety and set some boundaries when it comes to the weather. I have a rule that if there's ice about, I'm not out.
AND FINALLY- enjoy it! Its ok for motivation to dip during winter, don't force it and give yourself time to find that mojo once again
written by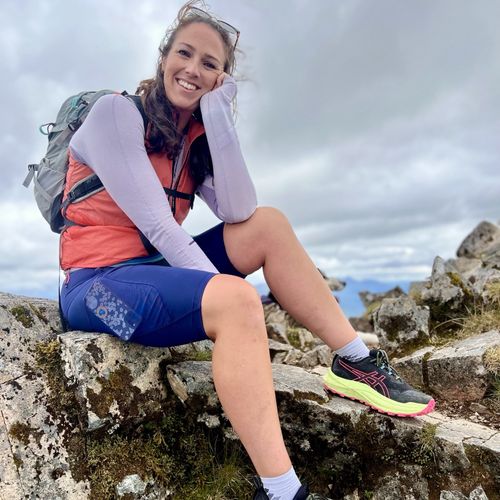 Becca B
Envrionmental Research from London/Southport

Age group: 30 - 35
Club: Greenwich Tritons, Southport Strollers

MY DISCIPLINES