So you're interested in being an ASICS FrontRunner?! That is great news! Before you begin your application, here are some of the most frequently asked questions to help address any queries you may have about the team. Good luck and we can't wait to read your application.
When and how to apply to the ASICS FrontRunner team?
When? The Application Phase will start on the 14th of February and ends the 3rd of March. 
How?  It's easy! Create a ONE ASICS account and fill out the questionnaire on our webpage. Write the most important things about you and your passion to help convince us why you should become an ASICS FrontRunner. Remember: quality over quantity.
Where can I find out more about the 2019 Application Phase?
More information about the 2019 Application Phase will be revealed after the 13th February on our webpage: http://www.asics.com/frontrunner
How many people will join ASICS FrontRunner team this year?
This year we are looking for 120 new members to join the ASICS FrontRunner team. This will be spread across all our ASICS national teams.
What will make my application stand out from the rest? What specifically are you looking for?
ASICS FrontRunner team members are Ambassadors of Movement. They share their passion for moving and running to inspire others. They simply live and love what they are doing: spending most of their freetime being active and moving themselves or others. Does that sounds familiar to you? Well, then you should consider joining our team!
Do I need to be from the country I apply to?
We are extremely proud of the global diversity of our team! You don't need to be a national of the country which you represent, however we do ask that you are active in the running community of the country you wish to be a part of.
Can I apply if you I wasn't successful last year?
Of course, even if you were not successful last year we would still love to hear from you.
How many FrontRunners are there in the world?
In 2019 our ASICS FrontRunner community will consist of over 30 countries in the world with more than 700 athletes. We are in: Argentina, Austria, Azerbaijan, Belarus, Belgium, Brazil, Bulgaria, Canada, Chile, Colombia, Denmark, Dubai, France, Germany, Great Britain, Greece, Ireland, Italy, Kazakhstan, Netherlands, Norway, Peru, Poland, Portugal, Russia, Scotland, Serbia, South Africa, Spain, Sweden, Ukraine and Zimbabwe.
Is there an age limit to be a FrontRunner?
There is no upper age limit for being an ASICS FrontRunner, infact our oldest team member Joop from Netherlands is 85. If you want to join the team, you must be at least 18 years old. Otherwise you must ask your parents first.
How long are you an ASICS FrontRunner for?
Our goal is to motivate you to remain part of the team for the long term. Indeed, we're happy to say that many of our members have been part of the ASICS FrontRunner family for years. In case of disinterest in the community or being an ASICS FrontRunner, or no participation in any races or events (except in case of injury), we unfortunately sometimes need to suspend memberships.
How often do I need to run to become a FrontRunner? Can beginners be selected as well?
Your enjoyment is more important than the volume of running you do. We welcome runners from beginners to more experienced athletes. What is most important is your passion for running and movement and desire to inspire and motivate others.
Do I have to be able to run a certain pace or distance? Can I do other sports?
Your pace or distance of running is not important, it is your passion that is key. The ASICS FrontRunner team is made up of a very diverse group of people and that's something we just love about it. Young or old, any shape or size, professional or beginner, writer or photographer, coach or student, creative mind or statistic genius, urban runner or trail runner, fitness explorer or endurance sports expert. All of them are proud to be part of the ASICS FrontRunner team and it's the combination of these attributes that makes the community strong, unique and unbeatable.
What happens if I get injured?
In case of any injury, you can count on the support from ASICS FrontRunner members, as well as help and valuable advices from more experienced team colleagues.
Can I do it next to my dayjob?
Absolutely! Being an ASICS FrontRunner isn't a job. In fact our team have a wide range of work, personal and family commitments outside of the team.
Do I need to have lot of followers on social media account to get selected?
Not at all! What is the most important aspect of becoming an ASICS FrontRunner is the desire to be an ambassador of movement. Whether you have 100 or 100,000 followers we want to see people with a passion for running, who are active in the running community, whether that be maintaining a social media account, running with a club or getting out and about at races or running adventures.
What is expected from the FrontRunner member on social media?
We hope that you want to use social media to inspire others and share your adventures as an ASICS FrontRunner. We share photos, videos, blogs and kit reviews via our Instagram and Facebook pages and dedicated ASICS FrontRunner webpage. We want to encourage you to passionately contribute to these online platforms and proudly share your ASICS FrontRunner adventures on your own social media channels.
Can I still wear other brands? Can I have another sponsors?
Being an ASICS FrontRunner means you will receive a wide selection of kit from us. You represent ASICS, so we require that you don't wear or show publicly brands of direct competitors any time in any sport or even casual dress. Special equipment that ASICS doesn't produce, for example tri-suits, can be used but only if the brand is not a direct competitor. Where ASICS don't produce their own clothes or shoes, we would prefer neutral brands or please try not to present them prominently. By applying to join our team we assume you don't have any other supplier as a sponsor. In case you do already work with another supplier, please just let us know.
How often do you meet as a team during a year? Are they mandatory?
The meetups are a part of being an ASICS FrontRunner. Joining team events at least once a year, interacting and exchanging with the team is seen as chance to learn, inspire and share experience. In the ASICS FrontRunner community you have also possibility to meet team members from all over the world at our big interntaional meetings every year.
What are the advantages of being on the ASICS FrontRunner team?
Besides belonging to a team who share the same passion for movement, there are plenty of additional advantages of being an ASICS Frontrunner, including: free seasonal supply of exclusive running apparel and footwear, chance to take part in International ASICS training camps and meetings, free bibs for selected ASICS races worldwide, product tests, chance to take part in exclusive ASICS PR events, photo shoots and lots more. But the biggest perks are the friendships and memories made!
How did the ASICS FrontRunner project start?
ASICS FrontRunner was founded with the idea of supporting athletes of all age groups from 18-80, that normally would not get a sports marketing contract (not fast enough), or not yet (too young) or not anymore (too old). So actually back then, FrontRunner was referring to actually running in the front. A meaning that has developed over time. Today, it's not about winning races, it's a about being the leader of a movement and inspiring people offline and online to integrate sports in their lives to achieve a sound mind in a sound body.
So there you go! Hopefully that answers some of your questions! Any problems just get in touch!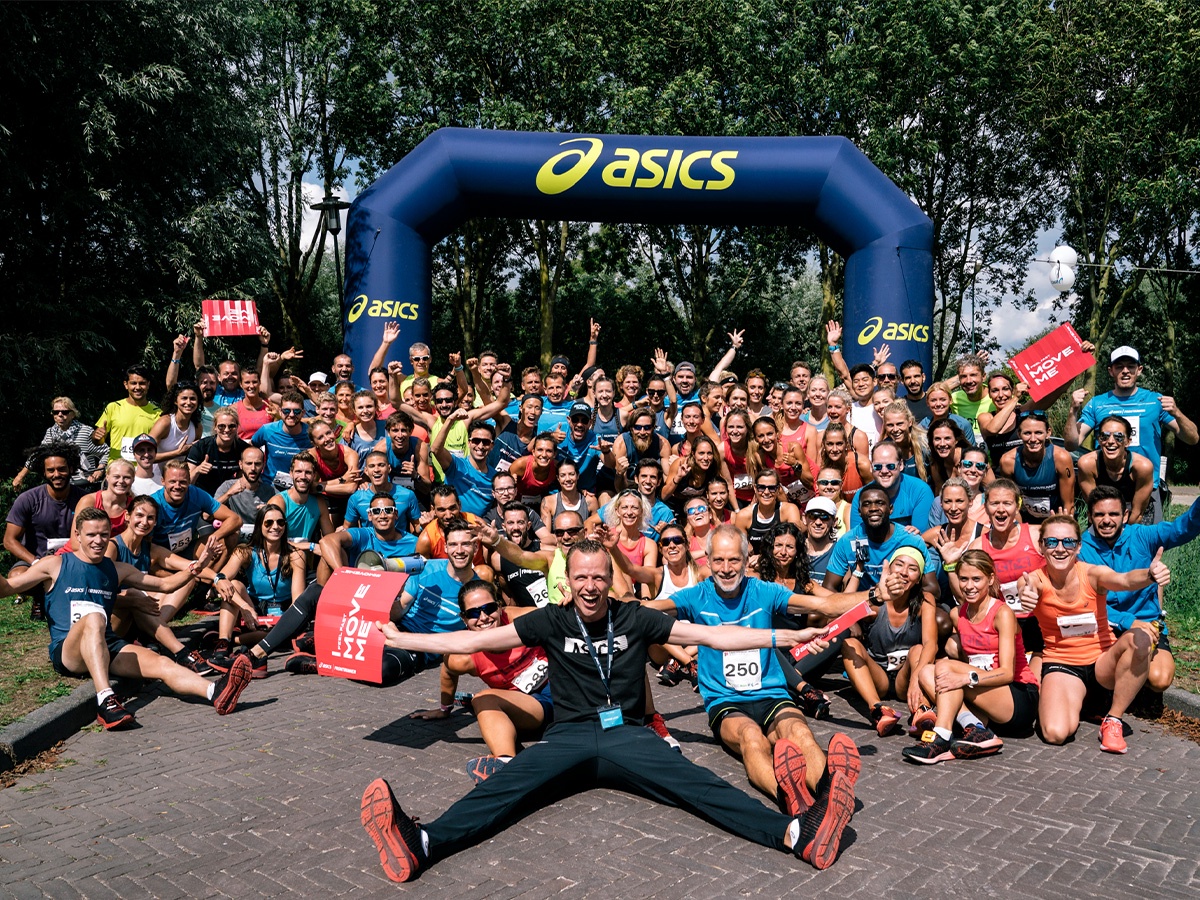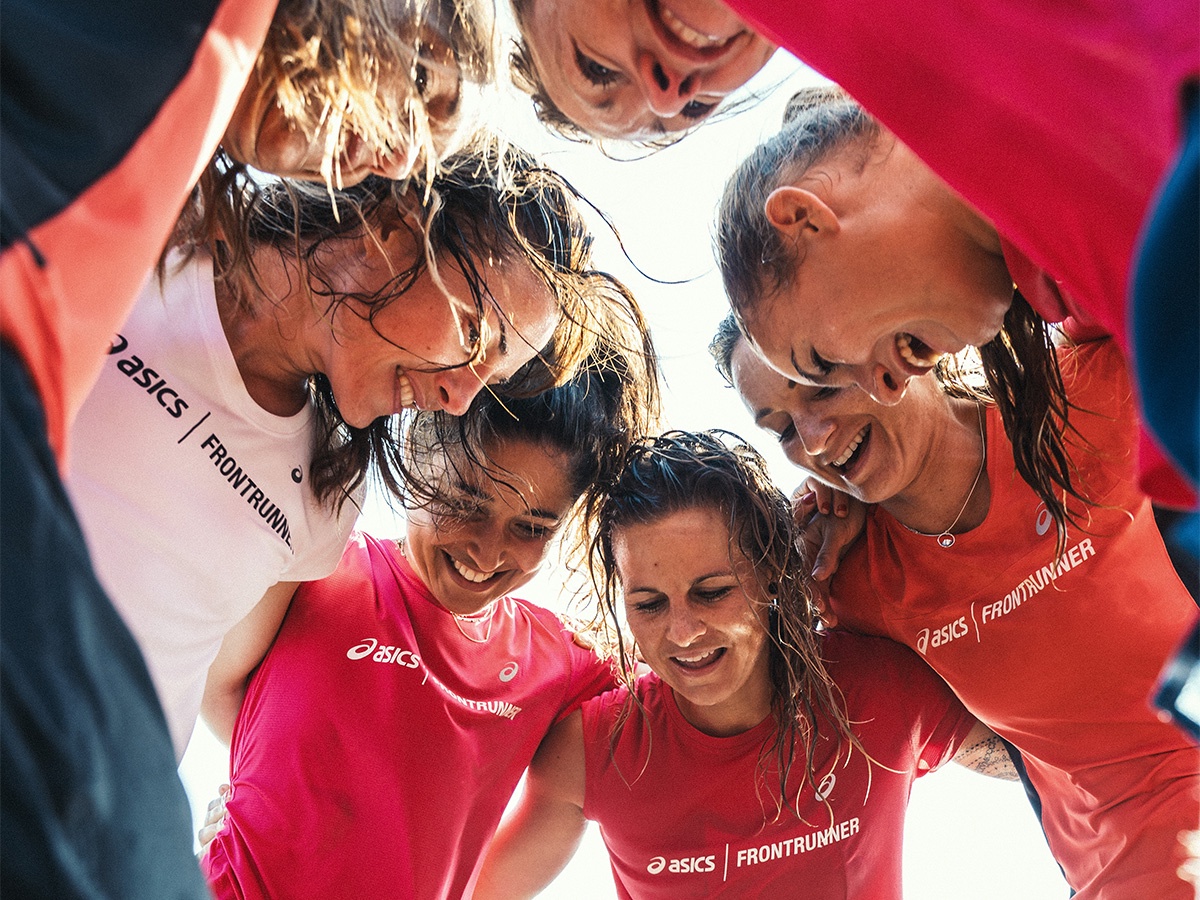 written by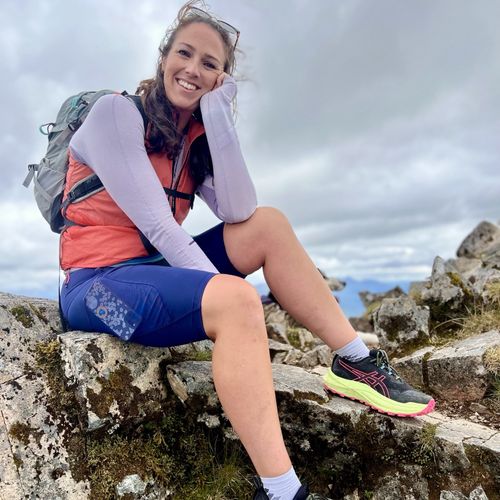 Becca B
Envrionmental Research from London/Southport

Age group: 30 - 35
Club: Greenwich Tritons, Southport Strollers

MY DISCIPLINES